Contrary to popular belief, Juneau — not Anchorage — is the capital city of Alaska. Situated in southeast Alaska, this city is only accessible by boat or plane, making it one of the most unique capital cities in the world. Even though there are no roads leading to or from Juneau, it is still one of the most visited areas of Alaska, with more than 1 million travelers seeking adventure here.
Juneau is truly an alluring place to visit, tucked away between the Pacific Ocean, Juneau Icefield, and the Canadian Coast Mountains, the landscape is intensely dramatic and so is its wildlife. It is home to nearly 300 species of birds and all five species of Pacific salmon. There are also black bears, brown bears, mountain goats, Sitka black-tailed deer, wolves, orcas, humpback whales, sea lions, sea otters, seals, porpoises, and more.
Many people visit Juneau by cruise ship, while others come on the ferry or by airplane. Travelers come from all over the world to go wildlife viewing, hiking, fishing, whale watching, visit a glacier, take a flightseeing tour, explore ice caves, go dog sledding and so much more.
Ready to learn more? Here are 14 things to do in Juneau Alaska that you don't want to miss!
CLIMB HIGH FOR GREAT VIEWS OF JUNEAU
If you want to get the best panoramic views of Juneau, the Mount Roberts Tramway is the way to go. Rising 1800 feet to the top of Mount Roberts, the Goldbelt Tramway is one of the most vertical tramways in the world.
Once you get to the top, there are various things to do and see! You can visit the Nature Center where there are interactive displays, as well as the staff who can answer all your questions about Juneau and the people and animals that live there. There is a Bald eagle display, as well as a gift shop where you can purchase things like nature-oriented gifts, books, and maps.
The tram drops you off in the thick rainforest with trees that tower more than 200 feet over you. From there you can get to the upper hiking trails. These include the Mount Roberts Trail, The Perseverance Trail, and the Granite Creek Trail.
The Mount Roberts Trail is 2 miles one way from the tram. Depending on the time of year, the trail can range from moderate to challenging. There is a good chance you'll be walking over snow or mud, so good, strong hiking shoes are a must and you might want microspikes if it's still early in the season. The Perseverance Trail is 3 miles each way, takes you past waterfalls, and is also open to mountain biking. The Granite Trail is an offshoot from here and is an additional 4-5 miles of exploration. You will probably encounter some snow patches, and maybe some wildlife, but not many other people.
At the top, you can also watch a short documentary in the Chilkat Theater. It's called "Seeing Daylight," and it's about Tlingit history and culture created by Alaska Natives.
The Goldbelt Tram is easy to get to from the cruise ship docks and is one of the top attractions in Juneau.
NOSH YOUR WAY THROUGH THE CITY
If you're a foodie or looking for a fun idea for a date night or a night out with your mates, The Juneau Food Tour will satisfy your taste buds. They offer two tours, "A Tour with a Taste" and "Prohibition Progressive Party."
"A Tour with a Taste" is a great family option, as they accept ages 12+. During the tour, you'll take a historical walk and enjoy true Alaskan food, including seafood, sweets, as well as locally brewed beer (optional). You'll experience eight tastings, including the one you get to take home in your gift bag. The tour lasts 2.5 hours.
"The Prohibition Progressive Party" tour includes three courses, three cocktails, and three locations for an evening filled with "food, booze, and history." This tour is for 21+ and is a fun date night idea or something to do with a small group of friends. You'll be eating a pre-chosen menu of an Ahi appetizer, Alaska's prawns with squid ink pasta/wine pairing, as well as gourmet chocolates and craft cocktails. This tour is about 2 hours long.
BUT DON'T SKIP THE GOLD CREEK SALMON BAKE
You can't visit Juneau without going to their legendary salmon bake. Gold Creek Salmon Bake is an all-you-can-eat, outdoor salmon buffet. The salmon is cooked in several ways, right in front of you over a wood fire.
The setting is beautiful, you can sit at picnic tables near a serene river that has salmon running (if you're there at the right time of year), take a short walk to view a waterfall, or pan for a little bit of gold in the dirt. You can also roast marshmallows, listen to live music, and visit the gift shop.
The staff are super friendly and are happy to be there!
TAKE A HELICOPTER TOUR OF THE GLACIERS
One of the best ways to see just how massive the glaciers in Juneau are is to take a helicopter tour. There are several tour guides operating out of Juneau, and each offers different tour options.
For example, Coastal Helicopters offers an Icefield Excursion, as well as a Dog Sled Ride with A Glacial Landing. The Icefield Excursion lasts about 2.5 hours and takes you to the Herbert Glacier. Your pilot is also your guide and will fly you over moulins, crevasses, icefalls, ponds, and streams. Your pilot will take you on a guided hike, while explaining everything you need to know about glaciers and the area you're walking around.
The Dog Sled and Glacier Landing Tour run about 3.5 hours and you'll spend most of the time at the Herbert Glacier Dog Sled Camp, where you can handle and play with the teams of dogs and take a sled dog ride! This tour also includes a landing on the lower level of the Herbert Glacier.
NorthStar Helicopters offers The Walkabout, The Trek, Extended Glacier Trek, Glacier Helicopter and Airboat Adventure, as well as a Glacier Dogsled Adventure. The Walkabout takes you to the Mendenhall Glacier for an hours-long guided hike around the area. You'll be provided crampons and hiking poles. The Trek takes about 4.5 hours, and you're provided all trekking equipment and of course, a knowledgeable guide who will teach you the safest way to trek across a glacier.
The Extended Trek includes a brief introduction to ice climbing and gives you more access and a longer trek across the Mendenhall Glacier. All your equipment and safety gear are provided for you. The Helicopter and Airboat Tour takes you to Taku Point, where you'll start by taking a ride on an airboat past Taku Glacier, the deepest and thickest glacier in the world. After that, you'll be taken to the Juneau Icefield to take a walk around. The Dogsled and Glacier Adventure takes you to Dog World where you can experience what it's like mushing with Alaskan Huskies.
Touring the glaciers is truly one of the best things to do in Juneau Alaska!
ENJOY A BOAT TOUR TO TRACY ARM FJORD
An unforgettable day trip to Tracy Arm Fjord is a great way to explore the Juneau area. The Local Guy Charters offers group, private, and/or personalized trips for most time constraints and budgets.
The Tracy Arm Fjord is one of Juneau's hidden gems. During your ride to and around the fjord, you will see the Sawyer Glaciers that give off a brilliant shade of blue, and if you're lucky, you might see some of the ice carvings or breaking off the glacier. During your cruise, you'll also see waterfalls 1,000 feet high, lush forested canyons, and snow-peaked mountains.
A boat tour gives you unprecedented viewing opportunities of Tracy Arm Wildlife. This includes humpback whales, killer whales, Steller sea lions, harbor seals, and Dall's porpoises. You may also get the chance to see Sitka black-tailed deer, black or brown bears, mountain goats, and various species of birds.
A meal and snack will be included on your trip.
GET EVEN CLOSER TO THE GLACIERS
If you want to explore even more glaciers, you can arrange excursions (even Alaskan cruise excursions!) to go sea kayaking and/or canoeing and hiking.
The Mendenhall Glacier is the easiest glacier to experience in Juneau. If you don't have your own rental car, there are taxis and shuttle services available that will drop you off at the Mendenhall Glacier Visitor Center. From there, you can choose some great, and generally easy trails like The Trail of Time, The Photo Point Trail, and The Steep Creek Falls Trail.
The Trail of Time is a loop that is just over a mile long. It has glacier indicators to show how much the glacier has receded over the years. It takes you through the rainforest and has other trails shooting off from it. The Photo Point Trail is less than a mile out and back and is fully paved and accessible for wheelchairs and/or strollers. This short trail, as the name suggests, takes you to a beautiful outlook where you can capture stunning photos.
The Steep Creek Falls Trail is about a 1.5-mile out and back trail that offers serenity and peace. There is also another short hike, called Nugget Falls, that brings you to a stunning view of Nugget Falls, and it gets you closer to the ice.
Alaska Shore Tours offers a sea kayaking adventure to the Mendenhall Glacier. These small group or private tours get you even closer to the glacier without all the crowds of people. This tour is suitable for anyone, even if you have never kayaked before. While kayaking, you might also come across wildlife such as porpoises, seals, sea lions, bald eagles, herons, and even whales! Food and gear are provided for you on this tour.
Lemon Creek Glacier has a 4.3-mile hike that is more of a challenge. It tends to be muddy and wet and has stinging nettles, corduroy log sections, and washouts, so it's not for the faint of heart.
Glacier Lookout can be booked for a once-in-a-lifetime overnight stay. This is not a luxury accommodation — it doesn't have power or Wifi, and only limited cell service. However, what it doesn't offer in amenities, it more than makes up for in stunning views. If you don't want to risk the hike, you can get flown to the lookout by helicopter.
TOUR THE GLACIER GARDENS RAINFOREST ADVENTURE
Looking for more natural beauty in Juneau? Glacier Gardens Rainforest Adventures offers guided tours that take you through meticulously manicured gardens and then into the old-growth rainforest on Thunder Mountain. You'll be cruising along in covered rainforest adventure vehicles, so you can take in all the sights and sounds of the forest as your guide explains your surroundings.
The tour takes you to a viewing platform with great views of Juneau and the surrounding area. You will get to see bald eagles and other various wildlife.
GO SKIING OR SNOWBOARDING AT EAGLECREST
Located on Douglas Island, across Gastineau Channel, is Eaglecrest Ski Area, another one of Alaska's hidden gems. Views from Eaglecrest are otherworldly!
This community-owned and operated mountain offers skiers and riders big mountain terrain, 1620′ vertical drop, 640+ acres, backcountry access with untracked powder, and no lift lines. They have 36 marked trails and an average snowfall of 320 feet.
The mountain offers lessons and ski schools, youth and adult programs, and adaptive programs. There is a ski shop and a rental shop onsite, as well as lodges and places to grab food. Eateries include Eaglecrest Grille, Tower Bar, and Mountain Lift Coffee.
At Eaglecrest, you can also find ice skating and Nordic skiing.
GO WHERE ALASKA OFFICIALLY BECAME A STATE
The Juneau-Douglas City Museum is dedicated to creating "awareness of Juneau's cultural heritage, values, and community memory and they collect, preserve, interpret, and exhibit materials that document the cultures and history of the Juneau and Douglas area."
The museum is housed in the Veterans Memorial Building, which has been on the National Register of Historic Places since 2006. The building was built in the 1950s, and was originally the public library. It was also the site of the July 4th, 1959 Statehood Ceremony where the 49-star flag was first flown in Alaska, and where it still flies today.
There are several permanent exhibits, including a General History Gallery, where you can learn how the land of Juneau has changed through history and the diverse backgrounds of Juneau's homesteaders. You can also learn about the skiing history in Douglas. There is a section about the history of Tlingit fishing methods, as well as the history of recreational and commercial fishing in Juneau. You can even learn about how to make a canoe and different types of paddles.
They house over 175 objects representing Juneau's local businesses and industries throughout its history, including a 500- to 700-year-old basketry-style Native fish trap. There is a section about the mining history of Juneau, along with displays of local rocks, minerals, and ore. You'll also find books on local geology, an interactive cross-section of the Treadwell Mine cave, a working stamp mill replica, and an interactive hydropower exhibit.
There is a video room and a map gallery, as well as a Politics, Personalities & Power Gallery. The museum offers walking tours and even online collections and exhibits. Walking tours are available from May through October and include the Historic Downtown Juneau Walking Tour, Alaska State Capitol Tour, Juneau True Crime Tour, Treadwell Mine Walking Tour, and a Death in Douglas: True Crime Tour.
VENTURE INTO ALASKA'S HISTORY
The Alaska State Museum has locations in Sitka and Juneau. The museum in Juneau features rotating and traveling exhibits pertaining to the history of what is now the state of Alaska. The museum features a collection of more than 1,700 objects. This includes both the Russian colonial era and the American period from 1867 to today.
Points of interest in the museum include a bronze double-headed eagle emblem, known to be one of only two in existence, a medallion presented to Alexander Baranov from Catherine the Great, a tri-corner hat, and a brocaded caftan from the 1840s, as well as material related to early Russian exploration. There are also tools, weapons, religious icons, documents, and utensils.
Other collections display shipwreck artifacts, a lighthouse lens, gold rush memorabilia, mining equipment, mountaineering gear, aircraft, firearms, fishing boats, whaling equipment, World War II materials and items from the Exxon Valdez oil spill.
Much of the collection is made up of Native Alaskan documents and artifacts from daily life, ceremonies, religious artifacts, and more. The museum houses an extensive collection of Eskimo baskets, including some of the oldest pieces ever documented, as well as a large collection of carved ivory.
At the Alaska State Museum, you can also find a fine art collection and a natural history collection. The Natural History Collection includes more than 1,200 seashells, minerals, skeletons, fossils, and mounted animals and birds, while the Fine Art Collection includes 1,800 paintings, drawings, prints, photographs, and sculptures.
GO WILD ON A BROWN BEAR TOUR
Juneau is flush with bears. Home to brown and black bears, Juneau should be at the top of your list if finding a bear is a goal of yours. There are several tour options throughout the area, including float plane and hiking adventures.
One of your best chances for seeing bears is to go to Pack Creek Bear Viewing Area. This park is located on Admiralty Island and is only reachable by boat or plane. The sanctuary is home to more than 1,500 bears and is part of the Tongass National Forest. The native Tlingit people named the island "Kootznoowoo," which means "fortress of the bears."
Alaska Sea Plane Adventures offers two bear tours, including one to Pack Creek and one to Waterfall Creek.
The Pack Creek Tour is a small group tour where you will take a small plane to Admiralty Island and spend 5 hours on the ground observing the wildlife. Included with your tour are rubber boots, rain gear, binoculars, and a hearty lunch with snacks. During the tour, your guide will take you along beaches and meadows to where the creek meets the tide. There is also an optional 2-mile trail that takes you through the old-growth forest to an observation platform.
The Waterfall Creek Adventure takes you to a waterfall with rapids where bears catch the salmon coming up the river. This secret location is a 30-minute plane ride, and then a short walk to the viewing location. Rubber boots, rain gear (if needed), day pack, binoculars, and healthy snacks are all included.
CHANEL YOUR INNER JOE JUNEAU
Another classic Alaska must-do is to go panning for gold. Joe Juneau was one of the original founders of Juneau and Douglas Island. Douglas Island is where the area's first major gold discoveries were in the 1800s.
Today, you can take a gold panning tour, where you'll be taught the basics of mining and gold panning and you'll actually be able to keep what you find. The Historic Gold Mining & Panning Adventure with Alaska Travel Adventures takes you to Gold Creek, where you can try your luck at striking it rich.
CAMP AT EAGLE BEACH STATE RECREATION AREA
Eagle Beach State Recreation Area is located just north of Juneau along the Glacier Highway. At this beautiful location, you'll find tent and RV campsites, trails, fishing, wildlife viewing, and beachcombing opportunities. You'll also find three cabins here — the Saturday Creek Cabin, Berry Patch Cabin, and Marten Cabin.
In the summer, hiking, fishing, berry picking, and picnicking are popular activities. In the winter, skiing, snowshoeing, and wildlife viewing are the main activities. Year-round, you'll want to take pictures of the beautiful scenery — it's truly breathtaking!
Please note that the campground road is not plowed and the campground gate is locked from mid-September until spring.
THEN DINE AND SHOP IN DOWNTOWN JUNEAU
Reminiscent of an old mining town, Downtown Juneau is a great place to unwind with good food, drinks, and a little bit of shopping.
To start out your day, you can try out one of the tasty coffee shops or cafes. Some of the most talked about are Heritage Coffee Co and Cafe, The Grind Coffee House, and Pie in the Sky. For lunch or dinner, there is Deckhand Daves, Hangar on the Wharf, Alaska Fish and Chips Co., and Tracy's King Crab Shack. If you're looking for fine dining or a romantic date night out, you can check out Salt.
Juneau is filled with small mom-and-pop shops, gift shops, jewelry stores, and art galleries. Some of the most popular include Juneau Artists Gallery, Senate Mall, Caribou Crossings, Jewels By Chris, Mt. Juneau Trading Post, and Alaska Knife works.
The Alaska Fudge Company and The Alaskan Shirt Company are also great places to pick up gifts or souvenirs from your time in Juneau.
MORE INFORMATION FOR YOUR TRIP TO ALASKA
WHERE TO STAY IN JUNEAU ALASKA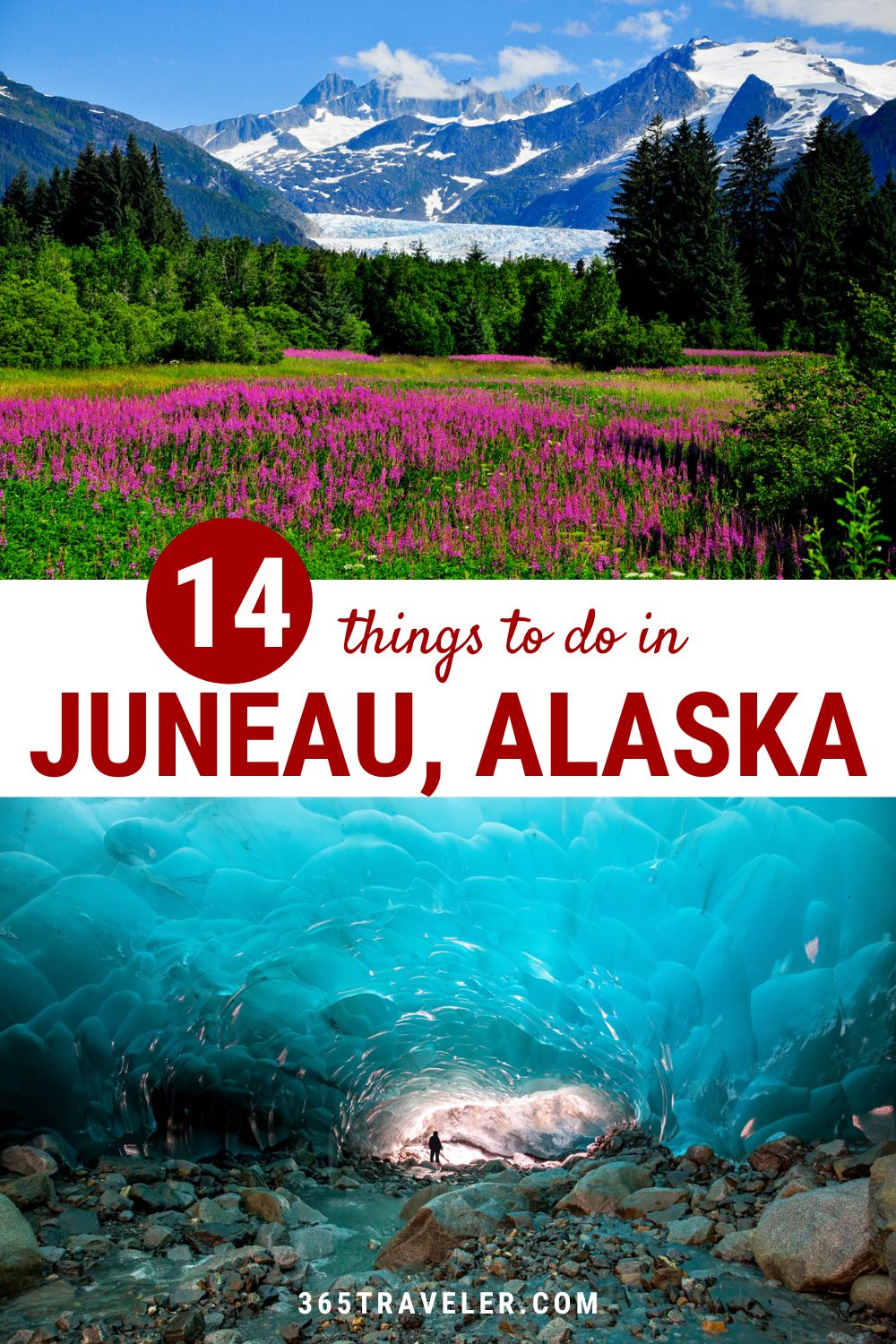 Follow us here: Facebook | Twitter | Instagram | Pinterest | YouTube | MSN | TripAdvisor | Flipboard
All articles belong to 365 Atlanta Family LLC, and all photos belong to us as well, unless otherwise noted. It's all copyrighted. Please don't repost anything elsewhere without asking me first. All rights reserved. This site uses cookies to enhance your experience.
We make no guarantees of any price listed on our site. We are not responsible for content on external web sites linked from ours, including linked resources, an external blog post, any partner site, hotel property sites, or affiliate sites. We only write about places we love in an attempt to help you in your adventures, but we can't guarantee you will love them, too.
Posts may contain affiliate links at no cost to you. Several of our trips are also compensated by the respective tourism boards for the city or state we are visiting. This never impacts how we share the destination with you – opinions are always our own and we pride ourselves on that. We do not sell links or accept unsolicited guest posts under any circumstances. Don't even ask.
United States Copyright, 365 Atlanta Family, LLC
View our Privacy Policy | Subscribe to our Newsletter | Contact Site Owner | View Terms & Conditions | About Us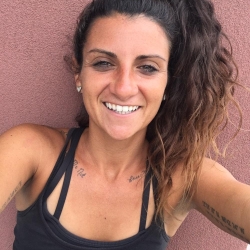 Latest posts by Amanda Strube, Staff Writer
(see all)