Seward, Alaska is known as the place where "mountains, ice, and oceans meet." Seward is a dream for any adventure seeker and is also known for being the start of the Iditarod, the historic sled dog trail.
This enchanting, small town is an unforgettable experience. No matter what time of year you are visiting Seward, you'll be rewarded with dramatic landscapes and beautiful wildlife encounters. The area is teeming with wildlife like sea lions, sea otters, harbor seals, whales, porpoises, bald eagles, and more.
This cozy, seaside town in Alaska is brimming with activity! People travel from all over the world for fishing, hiking, ice climbing, kayaking, and other outdoor experiences. There is delicious food, creative art, interesting history, and endless outdoor adventures.
Ready to learn more? Here are 12 of the best things to do in Seward Alaska you don't want to miss!
ENJOY A BOAT TOUR IN KENAI FJORDS NATIONAL PARK
The Kenai Fjords are one of the most magical places to witness, and the best way to see everything is by taking a boat tour. During the summer months, there are various tour operators that can get you up close and personal with glaciers and wildlife. Whether you want all the comfort and amenities of a full-day cruise, or you want to paddle a kayak around Resurrection Bay, Kenai Fjords National Park is an unforgettable experience.
If you opt for a full-day boat tour, you can view the massive glaciers that make the landscape in Seward so dramatic. Bear Glacier and Holgate Glacier give off beautiful blue hues as you cruise by. Whale watching is made easy for you on these trips because the bay is flush with all sorts of animals. You may also see orcas, humpback whales, beluga whales, and sometimes gray whales. You can also view sea lions, sea otters, porpoises, and a wide variety of seabirds.
If you're looking for a half-day adventure, kayaking is a great way to explore the area, and gliding on top of the water brings you a whole new perspective. If you want to kayak Resurrection Bay, it is highly recommended to take a guided tour, as the weather and waters can be frigid with high winds. You shouldn't let this deter you, however, as it is a once-in-a-lifetime experience.
Read More: KENAI FJORDS NATIONAL PARK – EPIC GUIDE
SAY HELLO TO THE SEALS (AND MORE) AT THE SEALIFE CENTER
Seals and sea lions are abundant in the waters of Alaska and the Alaska SeaLife Center aims to protect, research, and educate people about these playful sea creatures, along with Alaska's other marine life.
Take a tour, or check out the Discovery Zone, where you can step into the life of a scientist. The SeaLife Center also offers several encounters, like the Stellar Sealion Exclusive, where you can learn about training techniques and have the opportunity to feed the sea lions.
There is also an Ice Seal Adventure, where you can meet the smallest of the seal family while you feed them and learn about their place in Alaska's ecosystem. There is also an Octopus Adventure available, where you can go behind the scenes while the staff feeds these boneless, mysterious creatures.
The SeaLife Center has a gift shop on-site, as well as a cafe! A visit here is truly one of the best things to do in Seward Alaska!
GO SUMMER DOG SLEDDING ON A GLACIER
One of the highlights of any Alaskan vacation is to take a dog sled tour, but what's even more memorable is to take a tour in Seward that takes you dog sledding on a glacier! Alpine Air Alaska provides one of the most memorable tours.
This two-hour excursion starts with a helicopter ride to the top of a glacier, where you'll be dropped off to meet your dogsled team. You can either sit back and relax while taking in the staggering views of snowcapped mountains and glaciers, or you can take your chance mushing your own team of dogs!
Trained by a 3x champion of the legendary Iditarod, Mitch Seavey, your guides are knowledgeable and fun. Of course, you will also have time to hang out and play with your team of dogs.
Tours run all summer long, beginning in May and ending in August, and you have the fun knowledge of knowing that you help train a team of dogs for the race season.
Alpine Air Alaska also offers flightseeing tours and helicopter adventures year-round. If you're looking for an amazing Alaskan day trip adventure, this is it!
OR GO BEHIND THE SCENES WITH IDI­TAR­OD MUSH­ERS
Turning Head Kennels offers summer and winter dog sledding tours. They aim to show and share with guests everything there is to know about sled dogs and racing. The kennels were featured on the Travel Channel and have won awards for "best dog care."
Summer tours at Turning Head Kennels include a 15-minute helicopter ride, a 30-minute sled dog ride, meet and greets, and photo opportunities with the dogs, as well as the chance to cuddle some puppies and learn how to put booties on. You can also take part in training lead dogs. This tour includes a lead dog demonstration and training exercises, and a 20-minute sled dog ride.
Winter tours include a multi-day excursion or a 60-minute tour. The multi-day excursion gives you an in-depth look into the lives of sled dogs and their handlers. You will have the chance to drive the team and experience the backcountry of Alaska like never before. During the 60-minute tour, you can either drive the sled or sit in the basket and take in the views.
FLY OVER THE KENAI PENINSULA
Plane and helicopter tours are the most exciting way to see the Kenai Peninsula. From the air, you get a birds-eye view of the vast and majestic landscape. There are dozens of tour operators that fly out of Seward, and you can choose from half-day tours, full-day tours, and even shorter tours that last 30 minutes to an hour.
As you fly over Seward and Kenai, you can see ice-blue glaciers, snow capped mountains, fjords, the Harding IceField, Sargent Icefield, icebergs, and Resurrection Bay. Keep your eyes peeled for mountain goats, bears, moose, and whales.
Some tour operators offer private and/or custom flights and packages, where you can arrange for a landing where you can get out and explore the area close up. The top-rated tours are Alpine Air Seward, Exit Glacier Guides, Seward Helicopter Tours, AA Seward Air Tours, and Marathon Helicopters.
FISH FOR SALMON AND TROUT
Sewell Harbor, Seward, and the Kenai Peninsula are Alaska's premier fishing locations. Whether you're looking for saltwater fishing, freshwater fishing, fly fishing, or shoreline fishing, Kenai has you covered. In fact, some of the world's biggest fish have been caught in the area — including a 372-pound Halibut!
Seward is also a world-class spot for catching king salmon, pacific salmon, and trout, amongst other species. The freshwater fish include rainbow trout, wild Dolly Varden, lake trout, and Arctic grayling. Saltwater fish are Pacific salmon, halibut, rockfish, and lingcod.
Hiring a fishing charter allows your guides to take you to the very best spots for your chance to catch a giant. Whether you're a seasoned fisherman, bringing your own gear, or someone just starting out and need to rent gear, Seward is an optimal place to experience the peaceful, yet exciting sport of fishing.
The best season to go fishing in Seward is mid-June to mid-September.
SOAR THRU THE TREES
Stoney Creek Canopy Adventures is the only canopy tour on the Kenai Peninsula. Flying over and through the trees of Kenai is a unique way to explore the forests. Stoney Creek offers eight ziplines, three suspension bridges, and two rappels that vary in length and height.
All safety equipment, as well as instruction, are provided for you, and guides to take you along the course. You'll be rewarded with views of forests, snow capped mountains, and glaciers. Kids 10+ are welcome to zip through the trees, making it a fun family activity. The course typically takes about 3 hours to complete and you can store your belongings in the Welcome Center.
Rides are encouraged to bring their GoPros, as all the helmets are outfitted with mounts so you can capture your experience!
TAKE A WALK ALONG SEWARD WATERFRONT PARK
Seward's Waterfront Park is the ideal place to spot harbor seals and sea lions, and if you're really lucky, you might even spot a whale. The paved trail here is about 2 miles long, out and back. There are benches and picnic tables along the path, so you can have a seat, take in the stunning views, and capture a postcard-worthy picture.
The trail runs along the water and is considered easy. Many people use it for walking, biking, and rollerblading, and it's accessible for wheelchairs and strollers. The path is even dog-friendly, as long as they are leashed and picked up after.
The park is open for RV and tent camping and has amenities like playgrounds, a skate park, picnic areas, coin-operated showers, and beach access.
After a visit here, make sure to explore historic downtown Seward nearby. You'll find all sorts of shops, restaurants, boutiques, and even some of the murals painted by local artists around town.
RIDE THE COASTAL CLASSIC TRAIN
National Geographic has rated the Coastal Classic Train ride as one of their Top Ten Train Rides of North America. Starting in Anchorage, you'll ride along the Alaska Railroad all the way to Seward. You'll have unobstructed views of Turnagain Arm, wind through the lush forests in the backcountry of the Kenai Peninsula, and see majestic glaciers and thundering waterfalls.
You disembark on the shores of Resurrection Bay for a 7-hour layover before returning to Anchorage. Of course, you always have the choice to stay in Seward for a longer period of time and return later.
Onboard services include GoldStar Service or Adventure Class, a dining car, baggage service, non-smoking cars, and wheelchair access. If you book the GoldStar Service, you'll find yourself sitting in a car with glass-dome ceilings, upper-level outdoor viewing platforms, inclusive dining at the lower-level, full-service dining car, private bar, and two complimentary adult beverages, comfortable forward-facing seats, an Alaskan tour guide providing commentary, and is fully accessible.
The Adventure Class offers guests a confirmed seat with a large picture window, onboard dining and bar service, freedom to explore between Adventure Class cars, and access to the Vista Dome car if seats are available.
The railroad history of Alaska began in the 1900s, and actually started in Seward and chugged 50 miles north. Today, the railroad extends 470 miles, all the way to Fairbanks.
CRUISE TO FOX ISLAND TO KAYAK
Fox Island is as pristine as they come, and taking a cruise and kayaking combo tour is a great way to explore it. Set in the middle of Resurrection Bay, you'll begin your kayaking journey by taking a water taxi from the mainland. Once you get to Fox Island, you will start your sea kayaking adventure. Fox Island consists of a thick rain forest, sheer cliffs, sea stacks, sheltered coves, and pretty pebbled beaches.
There are a couple of options for tours, you can take a morning cruise combo, an evening cruise combo, or a full-day cruise.
The Morning Kayak and Afternoon Cruise Combo starts at 9 am from the mainland. You'll be taken to Fox Island where you will kayak along the shores, followed by a locally prepared lunch, and then a wildlife cruise. You'll return to the mainland by 5 pm.
The Afternoon Kayak and Cruise Combo begins at noon. Once at Fox Island, you'll start by having a locally prepared lunch, then kayak around Fox Island, before heading back to the mainland.
The Full Day Kayaking Adventure doesn't have a set route, instead, your guide will plan a route according to the weather and sea conditions. Options include Fox Island Spit, Kayaker's and Humpy Cove, God's Pocket, or even a circumnavigation of Fox Island. You will also stop for a picnic lunch on one of the secluded beaches.
On these tours, you will often see puffins, otters, sea lions, seals, various species of sea birds and birds of prey, orcas, and other species of whales.
GO TIDE POOLING AT LOWELL POINT
Lowell Point State Recreation Site sits along the shores of Resurrection Bay and includes a campground, beach access, trailheads, and tide-pooling.
During low tide at Lowell Point, you can walk along the water line and find little creatures left behind in the little tidepools. Shells, driftwood, and other keepsakes can be found as well. The marshes are backed by a thriving rainforest, made up of Sitka Spruce and Hemlock
You can also go hiking to Tonsina Point if you're up for an adventure. This out-and-back trail is 3.5 miles long and considered easy to moderate, even for kids. It's open all year long and frequented by hikers, trail runners, and dog walkers.
Lowell Point and Tonsina Creek Trail are perfect wildlife viewing opportunities. Keep your eyes open for different varieties of shore birds, Bald eagles, sea lions, and seals, and if you're really lucky, you might end up seeing some whales or porpoises popping up in the air.
VISIT ALASKA'S MOST ACCESSIBLE ROADSIDE GLACIER
If you have ever wanted to get up close to a glacier, Exit Glacier makes it easy. It is one of the only glaciers in Alaska that you can practically drive right up to.
There are different trails along the glacier that take you close enough to touch the cool blue ice. They all start at the Exit Glacier Nature Center. You can hike trails alone or join a guided hike. Try the Exit Glacier Overlook Trail, which is a 2.5-mile loop with amazing views of the glacier. The Harding Ice Field Hike is one of the longest and more difficult trails at 9.2 miles.
MORE INFORMATION FOR YOUR TRIP TO ALASKA
WHERE TO STAY IN SEWARD, ALASKA
Follow us here: Facebook | Twitter | Instagram | Pinterest | YouTube | MSN | TripAdvisor | Flipboard
All articles belong to 365 Atlanta Family LLC, and all photos belong to us as well, unless otherwise noted. It's all copyrighted. Please don't repost anything elsewhere without asking me first. All rights reserved. This site uses cookies to enhance your experience.
We make no guarantees of any price listed on our site. We are not responsible for content on external web sites linked from ours, including linked resources, an external blog post, any partner site, hotel property sites, or affiliate sites. We only write about places we love in an attempt to help you in your adventures, but we can't guarantee you will love them, too.
Posts may contain affiliate links at no cost to you. Several of our trips are also compensated by the respective tourism boards for the city or state we are visiting. This never impacts how we share the destination with you – opinions are always our own and we pride ourselves on that. We do not sell links or accept unsolicited guest posts under any circumstances. Don't even ask.
United States Copyright, 365 Atlanta Family, LLC
View our Privacy Policy | Subscribe to our Newsletter | Contact Site Owner | View Terms & Conditions | About Us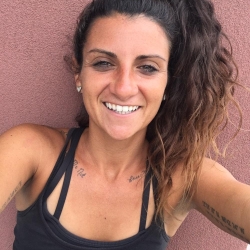 Latest posts by Amanda Strube, Staff Writer
(see all)