Two hundred miles south of Anchorage, at the very end of Sterling Highway, is the town of Homer, Alaska. This enchanting fishing town is located on the shores of Kachemak Bay and has several loving monikers, including the "Halibut Fishing Capital of the World," "The End of the Road," the "City of Peonies," and "The Cosmic Hamlet by the Sea."
Alaska has halibut that grow up to 8 feet long and 5 feet wide, weighing well over 200 pounds. The largest ever caught in Homer was nearly 350 pounds! Many people come to Homer to fish for these giants, however, many more come to experience the great outdoors.
Homer was originally a coal mining town and only got its first stop light in 2005. This charming town is a flawless blend of fishermen, farmers, artists, and crafters, making it a truly unique place to visit.
Ready to learn more? Here are 12 things to do in Homer Alaska that we know you're going to love.
BOOK A CHARTER SINCE IT'S THE HALIBUT CAPITAL OF THE WORLD
As previously mentioned, Homer is the Halibut Fishing Capital of the World, and the best way to land one of these monsters is by booking a fishing charter. These hired trips will include all the gear you may need to fish for halibut.
Halibut fishing is most promising from mid-May to mid-September. Circle hooks are typically used, making removing them easier after you've caught something. Halibut like to feed on herring, salmon, octopus, and squid. In addition to halibut, you can fish for salmon, lingcod, and rockfish.
There are various charters to choose from in Homer, all with favorable reviews and ratings. If you make a nice catch and want to take your fresh seafood home, your captains can give you directions on how to ship it.
Most charters offer full-day or ½-day trips, and some offer private trips.
HAVE A DRINK AT SALTY DAWG SALOON
The legendary Salty Dawg Saloon is known for its "history, tradition and cold drinks." The history of the Salty Dawg began in 1897 as the town's first post office. Then it became a railroad station, a grocery store, and a coal mining office. A second building was built and then it continues its history as a school house, and even accommodations and office space.
The Salty Dawg Saloon as it is known today was established in 1957. While the Salty Dog doesn't serve food, they have a variety of beer choices, along with fun apparel, merchandise, and memorabilia.
Locals and tourists both frequent this "dive bar," where autographed dollar bills paper the walls, the bathroom is covered in classic bathroom graffiti, and you can listen to captains and fishermen tell tales of the mysterious sea. When it comes to things to do in Homer Alaska, a visit here is a must-do!
CROSS THE BAY TO VISIT KACHEMAK BAY STATE PARK
Kachemak Bay State Park is Alaska's first state park, established in 1972. The park extends from the Kenai Mountains into the waters of the Gulf of Alaska, and includes 79 miles of jagged coastline and 198,399 acres of untouched land. The only way to get to this stunning park is by plane, boat, or water taxi.
Kachemak Bat State Park has very limited amenities and facilities, making it an ideal place for wildlife tours. It's not uncommon to see Bald eagles, sea otters, humpback whales, harbor seals, common murres, horned puffins, tufted puffins, sea stars, anemones, crabs, clams, moose, black bears, coyotes, and wolves. You can also spot killer whales, goats, bears, and harbor porpoises.
People also visit the park to go camping, hiking, fishing, hunting, boating, kayaking, backcountry skiing, and much more. There are various points of interest in the park, including Grewing Glacier, Poot Peak, China Poot Bay, Humpy Creek, Halibut Cove Lagoon, Tutka Bay, and Sadie Cove.
There are over 80 miles of hiking trails throughout the park, with one of the most popular being the Glacier Lake Trail. Trails range in difficulty from moderate to hard. There are also various guided adventures, like hiking and kayaking you can book.
There are designated campsites along beaches, lakes, caves, rivers, and in the forests, with many sites featuring picnic tables, outhouses, fire pits, and bear boxes. There are also 6 cabins available by reservation only, along with 6 yurts that are managed by a 3rd party.
STROLL THE HOMER SPIT
The Homer Spit is a popular spot for locals and visitors alike. The spit stretches 4.5 miles into Kachemak Bay, and is lined with local businesses, shops, restaurants, bars, and starting points for different adventures.
The Spit is the longest road into ocean waters in the entire world, taking up 10–15 minutes to drive. There is also a 4-mile paved trail that runs along the spit where you can find people jogging, biking, skating, or rollerblading. The trail is also great for wheelchairs and strollers.
Fishing is at the heart of Homer Spit and you'll always see loads of fishing boats entering and leaving the harbor, as well as people fishing along the beaches. There is also the fishing hole that is stocked with salmon.
PERUSE THE ART GALLERIES
Homer has a flourishing artist community. Things like theater, film, painting, sculpting, music, performance, and writing are all a huge part of the community.
You can find pieces by local artists featured in various art galleries throughout town. Artwork includes oil paintings, watercolor, and octopus ink, as well as creations from clay, fiber, beads, paper, and glass. You can also find galleries showcasing Alaska Native art like carved whalebone and masks.
Some of the most notable galleries in Homer are Ptarmigan Arts, Fireweed Gallery, Art Shop Gallery, Norman Lowell Gallery, Homer Clayworks, Homer Sapiens, Diamond Ridge Art Studio, and Sealion Art and Gifts.
If you want to check out the performing arts, Pier One Theatre often has shows that are performed by local actors and actresses.
EXPLORE ALASKA ISLANDS & OCEAN VISITOR CENTER
In conjunction with Alaska Maritime National Wildlife Refuge, the Alaska Islands and the Ocean Visitor Center is devoted to understanding and conserving marine animals and their environment, as well as educating the public on the importance of such issues.
The visitor center offers various outdoor activities and intriguing and interactive exhibits inside. The Beluga Slough Trail is just over a mile long and loops around. It leads you down to the beach where you can walk along the beach and peek into tide pools at low tide.
You can also take guided hikes where you can learn more in-depth information about the area and its wildlife. You can have the opportunity to see whales, porpoises, moose, and more.
TRY TIDEPOOLING AT BISHOP'S BEACH
Bishop's Beach is a popular place to go beachcombing, tidepooling, hiking, and picnicking. There are fire pits, BBQs, restrooms, and plenty of parking.
In order to go tidepooling, it has to be low tide. During low tide, water and sea creatures get stuck in little pools between the rocks. You can find creatures such as abalone, clams, crabs, octopus, squid, sea urchins, small fish, shrimp, and more.
While tidepooling there is a certain etiquette that adventurous people are supposed to follow. These general guidelines include,
"Walk, don't run. You may trip and fall in unfamiliar terrain. Walking also exerts less pressure on the animals. Step on bare rock rather than on a living organism wherever possible, and explore along the exposed beach or from the edge of a tide pool rather than venturing into the water. This will provide better viewing conditions and allow animals to remain undisturbed.
Turn over only small rocks and do so gently. A quick turnover may crush animals that are next to the rock or darting under the rock as their hiding place is uncovered. Wet your hand with seawater from the beach before touching or holding an animal exposed by the tide, and replace the rock carefully. Also, replace seaweed or other cover for shelter."
VISIT HALIBUT COVE
Halibut Cove is a truly magical place to visit. This small town has less than 100 year-round residents, and has the only floating post office in the U.S. Located in Kachemak Bay State Park, you can only get to Halibut Cove by water taxi or plane, making it a quaint, peaceful place to visit. There are not even roads in the cove, most people get around by foot, ATV, or bike.
Halibut Cove is surrounded by glaciers, mountains, and forests that you can explore. While visiting, you can get the chance to see otters, harbor seals, porpoises, and different species of whales. You can also find hundreds of sea birds and even bears. The majority of the town is made up of boardwalks and homes and businesses on stilts or floats.
Kayaking is a popular activity at the cove. There are rentals available where you can take private or group tours, or venture out on your own. There are also hiking trails in and near Halibut Cove. These include Glacier Lake, Saddle Trail, Glacier Spit Trailhead, and Grewinck Trail. There are also various connecting trails as shoot-offs of the main trails.
Book a stay at Stillpoint Lodge and enjoy spectacular views, amazing excursions, and delicious meals and wine tastings.
GO BEAR VIEWING IN LAKE CLARK NATIONAL PARK
Bear viewing is a very popular activity while visiting Homer. The Kenai Peninsula is known for its high population of brown bears. There are three main locations within Lake Clark National Park where you'll have the best chances of spotting the bears. These are Chinitna Bay, Crescent Lake, and Silver Salmon Creek.
Just like tidepooling, there is a certain etiquette and rules you should follow to keep the bears, as well as yourself safe. These rules are: "Stay within the same viewing sites, minimize disturbance to bears, bear habitat, and other people, be visible while approaching rather than sneaking into the area and possibly surprising bears. Never closely approach, crowd, pursue, disturb, or displace bears. Do not monopolize feeding sites. Campsites should be located well away from bear travel corridors and feeding sites.
Do not cook near bear travel corridors or feeding sites. Ensure that no trace of food or garbage is left during or after a visit. Stay together in a group and if a bear does start to approach, assertive actions should be taken and begin with the most innocuous, such as holding one's ground (not moving away from the bear), raising one's arms and waving, speaking to the bear, and standing on a higher object."
Other things to do in Lake Clark National Park include hiking, camping and backpacking, hunting and fishing, kayaking, boating, and wildlife viewing.
ENJOY NATURALIST-LED GUIDED WALKS AT WYNN NATURE CENTER
A trip to Homer isn't complete without visiting the Wynn Nature Center. Here, you can take guided walks and hikes. The tours will take you through Boreal and Spruce Forests, and fields of wildflowers.
You'll have the opportunity to view wildlife such as moose, bears, lynx, and various species of birds. These intimate hikes are designed to get you up close and personal with Alaskan wildlife, while your guide provides you with limitless knowledge about the area.
The nature center has amenities such as an interpretive log cabin, a covered pavilion, 800 feet of handicapped-accessible boardwalk, including a trail for the visually impaired, over 5 miles of trails, and two viewing platforms.
VISIT PRATT MUSEUM AND PARK
The Pratt Museum and Park is a natural history museum featuring stories pertaining to the history of Kachemak Bay. The museum has various traveling and rotating exhibits, which are always featured on its website.
On museum grounds, you can also visit the Harrington Cabin, which showcases hand tools and daily diaries to crochet work and kitchen supplies. There is also the Native Plant Garden, which includes more than 150 species of native plants. There is also an outdoor theater and hiking trails.
The Pratt Museum and Park also hosts a variety of public events, workshops, and classes.
DAY TRIP TO SELDOVIA
Known to locals as the "City of Secluded Charm," Seldovia is an uncut gem that retains its traditional Alaskan vibe. This cozy town is home to just about 300 residents, and is surrounded by lakes, peninsulas, and straits.
Seldovia is small enough that you can walk to town from the airport. You can find a stunning harbor, galleries, restaurants, and even a small piece of the original boardwalk.
Hiking is also popular in Seldovia, with trails like The Otterbahn Trail, Rocky Ridge, Tutka Bay, TV Tower, Red Mountain, and Graduation Peak. While hiking, you can also go berry picking. Blueberries, cranberries, and salmonberries can be found in high numbers.
There are charter fishing trips out of Seldovia that will take you out into ​​Kachemak Bay and Cook Inlet to fish for halibut, salmon, cod, and rockfish. There are also kayak tours and rentals available for you to explore the area even more. Eldred Passage, Sadie Cove, Tutka Bay, and Jakolof Bay are all popular kayaking spots where you can get the chance to see seals and sea lions, and maybe some other marine life, like whales and porpoises.
MORE INFORMATION FOR YOUR TRIP TO ALASKA
WHERE TO STAY IN HOMER ALASKA
Follow us here: Facebook | Twitter | Instagram | Pinterest | YouTube | MSN | TripAdvisor | Flipboard
All articles belong to 365 Atlanta Family LLC, and all photos belong to us as well, unless otherwise noted. It's all copyrighted. Please don't repost anything elsewhere without asking me first. All rights reserved. This site uses cookies to enhance your experience.
We make no guarantees of any price listed on our site. We are not responsible for content on external web sites linked from ours, including linked resources, an external blog post, any partner site, hotel property sites, or affiliate sites. We only write about places we love in an attempt to help you in your adventures, but we can't guarantee you will love them, too.
Posts may contain affiliate links at no cost to you. Several of our trips are also compensated by the respective tourism boards for the city or state we are visiting. This never impacts how we share the destination with you – opinions are always our own and we pride ourselves on that. We do not sell links or accept unsolicited guest posts under any circumstances. Don't even ask.
United States Copyright, 365 Atlanta Family, LLC
View our Privacy Policy | Subscribe to our Newsletter | Contact Site Owner | View Terms & Conditions | About Us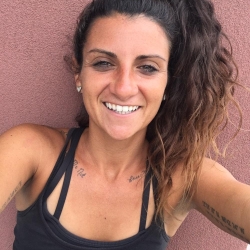 Latest posts by Amanda Strube, Staff Writer
(see all)