Whether you're looking for a quaint weekend getaway or charming escape, New England is the perfect place to visit with someone special. With gorgeous beaches, breathtaking views, outdoor activities, and plenty of history, you can find it all in New England's states.
Made up of Connecticut, Massachusetts, Maine, New Hampshire, Rhode Island, and Vermont, you can experience a romantic getaway at any of them year-round.
With picturesque scenery, dazzling seasons and drool-worthy restaurants, it's time to spend quality time with your partner and feel like you're in one of the classic rom-com movies! Here are 21 romantic getaways in New England that you and your partner will love.
MASSACHUSETTS
CHATHAM INN
If you're looking for elegance, class, and sophistication, you've come to the right place! Sitting on Main Street in Chatham, this lovely inn is the ideal beach destination on Cape Cod. Feel Cape Cod's charm all around you and visit local favorites, like the Chatham Squire and Bistro on Main, within minutes of your accommodation.
From champagne sunset sails on the water to private whale watching tours, see the beauty of the Cape with the help of Chatham Inn. Enjoy the hotel's wine bar or sit down for an intimate dinner at the chef's table. Have a special moment just the two of you on a romantic New England retreat.
Read More: 28 THINGS TO DO IN CAPE COD YOU JUST CAN'T MISS
THE WAUWINET
Reconnect with your love with a visit to The Wauwinet. This adults-only hotel not only brings on new levels of upscale living, but it encapsulates Nantucket life to the best of its abilities. Walk hand in hand on the shores or dine at delicious restaurants that focus on local cuisines.
Embrace each other's company and escape all your worries at this delightful waterfront resort. With coastal elegance surrounding you, fall asleep to the sound of waves crashing and wake to colorful sunrises on this charming island.
Read More: 20 FUN THINGS TO DO IN NANTUCKET YOU CAN'T MISS
Details: Check price and availability
THE BLANTYRE
The Blantyre in Lenox, MA is a luxury 5-star resort where you can be spoiled in the spa, or enjoy amazing meals in their relaxed or fine dining restaurants. No matter the season, feel special, glamorous, and well rested with your special someone at this glorious resort.
In the winter, take part in sleigh rides and keep your fingers crossed for an idyllic winter wonderland. This Tudor-inspired estate is designed with personality and modern features that sets it apart from the rest. With stunning gardens and luscious flowers, see the beauty of Berkshires and fall in love — not only with each other, but this adoring experience.
Read more: 20 Astonishingly Romantic Hotels in MA
VERMONT
TWIN FARMS
Welcome to peak romance and ultimate relaxation! Set on a large estate with classically beautiful and natural rooms, Twin Farms is an oasis of love. Unwind with extraordinary spa treatments and feel the stress ease off your shoulders as you enter a new stage of rest.
Be served at delicious restaurants, or stir up a meal yourself and try a fun and thrilling cooking class. Take bets on who's the better chef in the kitchen, then enjoy a nice glass of wine while taking in the beauty around you.
THE EQUINOX GOLF RESORT & SPA
Thrills, vibes and stress-free moments are all elements that make The Equinox Golf Resort & Spa great. While the indoor pool may seem like an absolute luxury, the real luxury is the endless activities at your fingertips. With a country inn feeling, but with a grand stature, try new things together and see where this New England getaway takes you.
Enjoy classic Vermont cuisines and eat your fare share of meals at three different restaurants. Live the life of glamour and fame at the resort's spa and unwind with your partner. See why locals love Vermont, and start planning your return trip before you even leave.
Details: Check prices and availability
WOODSTOCK INN & RESORT
Take in nature and be surrounded by lush forests at one of Vermont's most beautiful ski resorts when you book a stay at Woodstock Inn & Resort. This is most definitely the dream getaway for couples who enjoy skiing, snowboarding and lots of snow. With antique shops, art galleries and curated boutiques within walking distance, there's plenty of places to explore with your partner.
This winter retreat gives you all the feels! Drink a hot toddy by the fireplace, lounge around in your warm room, or retreat to the spa for a little rejuvenation. Snuggle up and enjoy this amazing New England getaway.
Details: Check price and availability
BARNSTEAD INN
The Barnstead Inn is perfect for an intimate and dreamy getaway in downtown Manchester, Vermont. Treat yourself to a purely relaxing experience with their in-room massages and offerings. Enjoy year-round beauty or cozy up in the winter and wish for snow, as the Barnstead Inn offers guests a horse drawn carriage ride.
With dinner events, exceptional breakfasts, and hot chocolates to keep you warm, feel at peace in this gorgeous inn, which is only minutes away from the downtown Vermont Village in Manchester. With a perfect location, exceptional service, and stunning rooms, take a moment to unwind in captivating Vermont.
Details: Check price and availability
THE PITCHER INN
The Pitcher Inn in Warren, VT is a rustic and quirky inn that has been drawing in couples for years. With a bustling restaurant and wine cellar, guests will enjoy this timeless inn in the heart of beautiful Vermont.
From wedding ceremonies to family gatherings, this inn knows how to celebrate love. Enjoy farm to table dining experiences, and peaceful evenings enjoying the breeze while sitting in Adirondack chairs. This is one of the best romantic getaways in New England.
RHODE ISLAND
THE CHANLER AT CLIFF WALK
While modern and sleek hotels create an essence of luxury and relaxation, there's nothing quite like a gilded age mansion! Filled with magnificent antiques and historic charm, feel the past in the present at The Chanler at Cliff Walk.
Sitting pretty on the shores of Newport, Rhode Island, The Chanler's distinguished style needs to be gushed over for years to come. With amazing views, a five-star restaurant, and special getaway packages, it's the perfect place for a romantic retreat.
Read More: 13 THINGS TO DO IN NEWPORT RI EVERYONE WILL LOVE
Details: Check price and availability
HYDRANGEA HOUSE INN
Filled with history and lure, the Hydrangea House Inn is a bed and breakfast that was once home to the Vanderbilts. You'll love the brightly-colored rooms that feature unique designs and details. Enjoy a spa tub in your very room and take advantage of the complementary cheese and wine!
With an ideal location, take time wandering through Newport and visit the Gilded Age Mansions. With a gourmet breakfast each morning, this is indeed a romantic New England escape!
Details: Check price and availability
THE OCEAN HOUSE
If you want amazing views overlooking the bluffs in Newport, RI, then you've got to check out The Ocean House.
Embrace New England living at its finest while sail boats cruise by and martinis are enjoyed in abundance. Choose from striking suites and rooms to make this a romantic New England getaway to remember.
Whether you relax with your toes in the sand, eat divine seafood with a farm to table experience, or play a few rounds of golf, customize your holiday to fit your needs. At the end of the day, head back to a bright and airy room, overlooking the stunning beaches and Newport's classic American style.
NEW HAMPSHIRE
MOUNTAIN VIEW GRAND
Calling all nature lovers! With outstanding views in every direction, feel instant peace when arriving at Mountain View Grand Resort. With traditional style rooms and facilities, this resort is anything but simple.
Wake up to the White Mountains, go for a morning hike in the lush forests during the summer, or go snowshoeing in the winter. Sit by the fire pits roasting s'mores and reserve a table for two in the wine cellar with passionate and intimate vibes.
Details: Check price and availability
PICKERING HOUSE INN
Pickering House Inn is a boutique hotel in the famous Lake Winnipesaukee area. With unique rooms, this traditional, yet modern, hotel will have you cozying up to one another in no time. This former-home-turned-hotel is homey, inviting and lively.
In the summer, have fun on New Hampshire's largest lake, or watch as the vibrant leaves change into fall. With lovely fireplaces, comfortable beds and sleek interiors, a New England getaway in New Hampshire needs to be put in your calendar.
OMNI MOUNT WASHINGTON RESORT
Any golf lovers or enthusiasts out there? The Omni Mount Washington Resort is for you! With two golf courses, a heated indoor pool, and a very trendy cocktail lounge, this romantic getaway has it all.
With a tranquil environment and luxurious service, take on plenty of outdoor activities at this great resort. Enjoy skiing in the winter, the changing leaves in the fall, and plenty of golf in the spring and summer. A stay here makes for a great escape!
Details: Check price and availability
MAINE
WHITE BARN INN
This classically beautiful and picturesque hotel is exactly what you're looking for if you want to explore Kennebunkport's charm and allure. Relax poolside, or relish in the intricately detailed rooms that exude sophistication and relaxation at the White Barn Inn.
This idyllic retreat will be a memorable experience, where the two of you can bask in the Maine lifestyle. You'll find many great activities offered here, like poolside yoga, a traditional Maine lobster bake, private dining on the coast, nature walks, private cycling tours, wine and cheese pairing classes, and more.
Details: Check prices and availability
TERRAMORE OUTDOOR RESORT
Are you a traveler who appreciates the finer things in life? Because Terramore Outdoor Resort is just the place for you and your partner. Fall in love with glamping on a whole new level with private fire pits, a hot tub, and scenic treasures in the heart of Bar Harbor, Maine.
Guests can choose from five glamping tents of varying sizes, all of which come equipped with Wifi, electricity, heaters and fans. Canvas ceilings take you a step closer to a true camping experience, while screened porches keep the mosquitos out.
Sip on wine under the bright stars and use the hotel's telescope to search for planets. Find peace within nature and enjoy this unique experience with someone special. Wake up to the warm sun and fall asleep to the serene sounds of nature.
Read More: GLAMPING MAINE: 17 AMAZING SPOTS YOU'VE GOT TO SEE | 16 OUTSTANDING THINGS TO DO IN BAR HARBOR MAINE
THE SPRUCE POINT INN
Imagine sitting on an Adirondack chair along the shoreline, sipping on a cold drink with the love of your life. Well, you can absolutely do that at Spruce Point Inn, which sits on 55 acres of water, woods and gardens in Boothbay Harbor, Maine.
Relish in all of Maine's leisurely activities and bask in the simplicity of life with your other half. Enjoy oceanside swimming, hiking, biking, and tennis here. After all that fun, make sure to enjoy massages or a facial at The Spa at Spruce Point Inn.
Details: Check price and availability
CONNECTICUT
WINVIAN FARMS
Are you looking for a unique experience far from major cities? Choose from one-of-a-kind cottages, that were all designed by different architects, at Winvian Farms in Morris, CT.
Winvian Farms is a creative artform that allows its guests to see the bigger picture and use all its facilities, especially its farm to table restaurant.
Featuring unique cottages — like a treehouse, a helicopter and a log cabin — you're sure to find the perfect accommodation for you. In addition to the onsite restaurants and spa, you can also enjoy the cottage bicycles, bonfire and s'mores, painting, hiking, and spirit tastings here.
DELAMAR SOUTHPORT
With bright rooms and classic design, it's hard not to find love in the air at Delamar Southport. Treat yourselves to a couples massage that will not disappoint at the Delamar Spa. Tour the Pequot Library, enjoy complimentary popcorn for a night in your room, make s'mores in the courtyard, or book a trip to the Maritime Aquarium at Norwalk.
Sit by the fireplace, or take a stroll through the lively seaside village of Southport. Offering seasonal menus and flowing cocktails, it's time to get out of the city and embrace seaside joy!
Details: Check price and availability
THE INN AT STONINGTON
If you are looking for that classic New England experience in Connecticut, then the Inn at Stonington is right up your alley. With a bold red door and exquisitely-designed rooms, you'll feel the romance from the moment you walk in.
Read a book by the fireplace or hop in the jacuzzi tub for a late-night treat. Filled with history, wander through the old village, which dates to the 17th century, or sit back and enjoy the views of the harbor at this dazzling and dreamy inn.
Details: Check price and availability
SAYBROOK POINT RESORT
With elegance and small-town glory at its core, the Saybrook Point Resort and Marina is a delight for those looking to take in Connecticut. With a Sunday brunch that can't be missed and a spa that keeps drawing you back, let loose and pamper yourself at this New England getaway spot.
From local biking and hiking trails to the occasional lighthouse tour, enjoy the sights and make some memories at this lovely resort. Make sure to plan a date night to one of the local wineries!
Details: Check price and availability
MORE INFORMATION FOR YOUR TRIP TO NEW ENGLAND
Follow us here: Facebook | Twitter | Instagram | Pinterest | YouTube | MSN | TripAdvisor | Flipboard
All articles belong to 365 Atlanta Family LLC, and all photos belong to us as well, unless otherwise noted. It's all copyrighted. Please don't repost anything elsewhere without asking me first. All rights reserved. This site uses cookies to enhance your experience.
We make no guarantees of any price listed on our site. We are not responsible for content on external web sites linked from ours, including linked resources, an external blog post, any partner site, hotel property sites, or affiliate sites. We only write about places we love in an attempt to help you in your adventures, but we can't guarantee you will love them, too.
Posts may contain affiliate links at no cost to you. Several of our trips are also compensated by the respective tourism boards for the city or state we are visiting. This never impacts how we share the destination with you – opinions are always our own and we pride ourselves on that. We do not sell links or accept unsolicited guest posts under any circumstances. Don't even ask.
United States Copyright, 365 Atlanta Family, LLC
View our Privacy Policy | Subscribe to our Newsletter | Contact Site Owner | View Terms & Conditions | About Us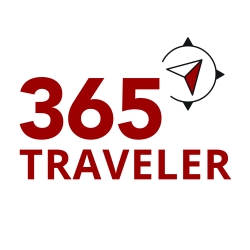 Latest posts by Beth Hoad, Staff Writer
(see all)