If you love exploring the outdoors but appreciate the comforts of home just as much, a "glamp-ground" is your ticket to camping without the unpredictability. Boasting a rugged landscape marked by vibrant woods, windswept beaches, and plenty of historic New English communities in between, Maine is perfect for a first-time glamping experience.
From Acadia National Park on the state's Atlantic Coast to the secluded state parks and lakes across its interior, this northern state is all about tuning out and spending some much needed time off the grid. While glamping amenities mean you don't have to disconnect completely, you'll be immersed in your environment from the moment you arrive.
With a long history as an outdoor adventure destination, Maine is home to both pioneering glamp-grounds and new initiatives taking the experience further. Whether you choose a tent, tiny house, or yurt, your temporary home will blend into its surroundings, giving you a precious kind of privacy that would be unimaginable at a resort or hotel.
Ready to explore all of the glamping Maine has to offer? Here are 17 glamping spots in Maine that you and your crew will adore.
TERRAMOR OUTDOOR RESORT
Located just 15 minutes outside of Bar Harbor, Maine, Terramor Outdoor Resort is your gateway to one of the state's best known natural treasures.
With its dense woods, peaks and rugged beaches, Acadia National Park takes up most of Mount Desert Island, preserving a unique coastal ecosystem. Its trails and lookouts invite and challenge hikers, cyclists, bird watchers, photographers and anyone looking for a mix of wilderness and ocean breeze. Catering to guests planning to explore both Acadia and quaint Bar Harbor, Terramor Outdoor Resort's tent stays help you immerse yourself in the landscape, without having to give up basic comforts.
Guests can choose from five glamping tents of varying sizes, all of which come equipped with Wifi, electricity, heaters and fans. Canvas ceilings take you a step closer to a true camping experience, while screened porches keep the mosquitos out.
An on-site lodge offers morning coffee, fresh meals and drinks, as well as packed picnic lunches that keep you covered as you spend the day exploring Acadia. While nearby Bar Harbor is always worth a visit, expect plenty to do just steps away from your tent, as well.
The resort's event calendar lists the season's happenings, which include everything from yoga classes to performances, tours and bike rides. In the summer months, enjoy time at the pool or hot tub. Terramor's proximity to Acadia National Park strikes a perfect balance with the privacy you'll feel during your tent stay. With the resort as your home base, you can explore Mount Desert Island at your own pace, whether that means spending all day hiking or venturing no further than the Terramor Lodge for a cup of coffee.
WOODS OF EDEN GLAMPGROUND
To spend your stay even closer to the ocean, consider Woods of Eden Glampground, located just off of Bar Harbor Road on the peninsula's Northern coast. While the Glampground doesn't overlook the ocean directly, you'll definitely feel its presence in the salty air drifting through your tent site. Six wood-frame tents have all the amenities you need for a comfortable experience, complete with heaters, coffee makers and gas grills.
A short drive south brings you to Acadia National Park's entrance and the town of Bar Harbor, where you can grab a bite to eat, stock up on supplies, or just take in New England's coastal charm. Your tent amenities make it easy to cook your own meals to enjoy on the deck, meaning you can spend less time eating out and more time enjoying your wooded home away from home.
ACADIA YURTS AND WELLNESS CENTER
Located on the western side of Acadia National Park, Acadia Yurts and Wellness Center has two one-of-a-kind options to choose from when planning your stay in Maine. Those who find comfort in smaller, cozier spaces may want to opt for one of the property's tiny houses, while others might prefer a bright, spacious yurt. Thoughtful details, vibrant decor and a full range of bathroom and kitchen amenities complete your stay, giving you more time to enjoy the on-site Wellness Center.
Offerings include yoga classes, float therapy, an infrared sauna and massage treatments. Being able to enjoy all of these wellness-directed options in one, beautiful location turns your visit into more of an experience than a stay.
Acadia National Park is minutes away, as is the small community of Southwest Harbor, where you'll find eateries and even a quaint local art museum. The larger port town of Bar Harbor is a 20 minute drive away.
Details: Check price and availability
MAINE FOREST YURTS
For travelers who want to delve further into inland Maine, Maine Forest Yurts take you slightly outside the town of Brunswick, located in the southern part of the state. This also puts you within easy reach of Portland, a busy state capital overlooking an ocean bay. Your furnished yurt will be part of the local Crowley family's passion for hospitality, where glamping meets the simplicity of the great outdoors.
Yurts include a kitchen, grill and stove, as well as a fire pit, solar shower and composting toilet. The glampground is located right next to a small but picturesque Runaround Pond, and kayak/canoe rentals are available to encourage you to get out on the water. You can spend an entire morning or afternoon on the pond, watching for wildlife and practicing your paddling skills. In the winter, the pond freezes over and becomes a natural ice skating rink.
Bradbury Mountain State Park is one of the closest hiking destinations to where you'll be staying, while Portland is about a half hour drive away. Freeport and the college town of Brunswick are even closer, meaning you can easily spend a weekend exploring the woods, museum-hopping or touring Maine's coastline and nearby islands.
HUTTOPIA SOUTHERN
With multiple locations in the Northeast and Canada, Huttopia brings a certain expertise to the art of glamping. The company's southern Maine location is tucked into a wooded area between Sanford and North Berwick, but only a short drive from the Atlantic Coast.
Guests can choose from a selection of tents and Vista tiny homes, with lakeview and lake zone options available. A central lodge includes a camp store, bistro and plenty of advice on how to spend your stay. Hammocks, a heated swimming pool, and spaces to lounge and relax mean you can make Huttopia a destination of its own. Canoeing and stand up paddle boarding are also available at nearby Mud Pond.
When you're finally ready to leave your Huttopia sanctuary, take a short drive to Kennebunkport to explore the town's Seashore Trolley Museum and beaches. Don't miss sunset views of the area's Goat Island Lighthouse, which dates back to the early 19th century. Portland's shops, breweries, and nightlife are also easily reachable by car.
MICRO A-FRAME
An increasingly popular source for short-term outdoor stays and camping opportunities, Hipcamp is full of one-of-a-kind spots maintained and operated by individuals, not companies. This Micro-A-Frame Cabin, located in Passadumkeag, Maine, is the perfect example of no-frills glamping run by an outdoor enthusiast ready to welcome you to this tiny home.
Close to two rivers, the cabin's remote nature is one of its biggest draws; fishing and hiking opportunities are abundant in the area. The structure itself is extremely cozy and surrounded by greenery, making it a true hideaway where birdsong might be your only interruption.
Bar Harbor and Acadia National Park are just under two hours away, but don't miss the chance to wander locally for a more authentic experience in small-town Maine. Make sure to pay attention to your host's suggestions before booking; bringing your own firewood, for example, is highly recommended. Check the forecast and plan for surprises before you go; Maine is known for its unpredictable weather.
COMFY DOME
Hidden in Central Maine just north of Damariscotta Lake, Comfy Dome is an unorthodox glamping experience that comes with 13 acres of woodlands open for adventure. What's more, you'll be staying in a heated, pet- friendly hemisphere, with amenities like a personal fire pit, grill, solar lights and access to all parts of the property. This includes a shared bathhouse, the nearby lake, pond, and a network of hikes that double as snowmobile trails in the winter.
Made of eco-friendly clear panels, your dome will have an unobstructed view of the night sky, meaning you'll drift off as if you were sleeping outdoors (minus the New England chill)!
Guests can choose from the forest, pond, or hill-side domes, and can expect stellar customer service throughout their stay. Damariscotta State Park Beach is easily accessible for lakeside fun, and the company recommends a host of nearby breweries, eateries and outdoor attractions.
Your dome will be just over an hour away from Portland, and even closer to the coast. Bonus upgrades like kayak rentals, telescopes and cooking gear are available as add-ons to your booking.
UNDER CANVAS ACADIA
With outposts all over the United States, Acadia Under Canvas' luxury take on camping under canvas has been lauded by travel and lifestyle publications since the company was established in 2012.
Overlooking Union River Bay just north of Mt. Desert Island, Maine's Under Canvas Acadia location is unique in its direct coastal access and sprawling 100 acre grounds. Four kinds of accommodations, ranging from the Suite to the Safari tent, suit any size group and even offer the option of an included Kids Tent for the youngest campers. All canvas tents include private bathrooms, housekeeping services, and battery packs to make sure you're connected even as you unplug and unwind.
Carefully selected furniture, organic toiletries, evening campfires, and trip coordinators enhance your stay, while a gourmet food menu, s'mores at no charge, and to-go snacks make sure you never leave for a hike hungry. You'll be staying about 30 minutes away from Acadia National Park and 40 minutes from Bar Harbor.
Details: Check price and availability
BIRDSONG YURT
Another Hipcamp favorite, the Birdsong Yurt features a wide open living space flooded with natural light. Known as a Great Lakes Yurt, the structure is equipped with bedding, cooking amenities, a stand up shower and a common area. A pellet stove and heat pump keep the yurt cozy as temperatures drop at night. An outdoor deck boasts a gas fireplace and fire pit to set the mood for cozying up as the sun sets.
The yurt is located in the rural community of Woodstock, within short driving distance of the town of Bethel, as well as the Sunday River Ski Resort. Portland, Maine is about an hour and twenty minutes south, meaning you can spend the whole day walking the city and be back at the yurt in time for a home-cooked dinner and dessert around the fire.
NORTHEAST WHITEWATER
Central Maine's Northeast Whitewater Lodge, Campground and Guide Service combines your glamping experience with the opportunity to enjoy local water attractions by raft, kayak, or on foot, via a rewarding waterfall hike. Your yurt will be located minutes from Moosehead Lake, meaning your chances of seeing a herd of moose on the move are high. In addition to rafting, Northeast Whitewater offers tours centered around spotting the elusive animals.
Northeast Whitewater yurts are outfitted with electricity, overhead skylights, fans and wool bedding to make sure you're covered no matter what turn the weather takes. Both queen and king size and bunk beds are available depending on who you're traveling with. A state of the art bathhouse is within easy reach of each yurt, and fire pits dot the grounds.
Staying with a local tour company has its benefits; an extensive list of trips and excursions offers ice cave excursions, bird watching walks, stand up paddle board rentals and more. Be sure to take a look at the company's "Stay and Play" packages, which give you the best of both worlds while helping you save on your booking.
DRIFTWOODS SEASIDE TENTS
Maine's wild ocean coast is the polar opposite of its lush interior, yet just as vibrant and mysterious. Anything but even, the state's coastline is a mix of islands, bays, and coves overlooking the open ocean. Located in Seal Cove, your next Hipcamp adventure is known as Driftwoods Seaside Tents; and its name says it all.
Your sturdy canvas tent will be perched on a forested ledge with unrivaled waterfront views steps away from the beach. The cove itself is private as well, so you won't have to share this tiny slice of paradise. While having your morning meal or an evening glass of wine on the beach, you might even spot a seal making its way through the marsh.
Driftwoods Seaside Tents is best for those who are looking for a true, semi-rustic Maine experience, as there is no potable water or shower on-site. An outdoor kitchen and fire pit allow you to enjoy homemade meals and settle into a good night's sleep to the crackle of a dwindling fire.
Seal Cove is located on Mt. Desert Island's west side, an easy drive away from Bar and Southwest Harbors, as well as Acadia National Park.
LOBSTER BOAT LOUNGE
Available for booking via the rental platform Vrbo, the Lobster Boat Lounge is a small home built to connect to a stationary lobster boat. The home houses two bedrooms, one bath and a kitchen space, while the boat contains a library and lounge, perfect as a workspace or evening reading room.
Amenities include a washer/dryer, wireless internet and cooking gear, and both spaces are decorated and cozy. The addition of the lobster boat lounge sets the scene for a maritime-themed getaway to a region where seafaring history is simply part of daily life.
The rental is located at Holmes Bay and overlooks the water. Small, intimate beaches can be found up and down the coast, along with former fishing villages and port towns. Mt. Desert Island is about two hours away from Machiasport, the closest community to the Lobster Boat Lounge. For a shorter day trip, drive one hour north to the Moosehead National Wildlife Refuge, which offers plenty of hiking trails and wildlife viewing opportunities.
Details: Check price and availability
SANDY PINES CAMPGROUND
Located just outside Kennebunkport, Sandy Pines Campground has a designated "Serenity Area" just for its selection of glamping structures. Along with the usual sweeping canvas tents, you'll have your pick of Airstream trailers, tiny houses and two highly-unique Conestoga Wagons to call home during your stay.
The "Serenity" sites all overlook the marsh on the property and come with heating, air conditioning, fire pits and outdoor dining areas. If you'll be traveling with your significant other, there are four additional "Couples Glamp Tents" to choose from. All retreats mentioned above have a limit of two adult guests each, meaning they're perfect for a romantic anniversary, best friend birthday bash or reconnecting with a parent. If you're traveling with the kids, there are eight "Family Glamp Tents" that can accommodate two adults and two children.
With names that evoke the call of the wild, the glamp tents are chicly decorated with comfortable furniture, and keep you soundly secluded while maintaining an element of off-grid living. On-site facilities include shared bathrooms, a laundry room, general store, playground, kids' game tent, heated saltwater pool and Grand Lodge. Kayak and paddle board rentals are also available.
Nearby attractions include Kenbunkport's shops and dining destinations, as well as Goose Rocks Beach, an uncrowded local favorite.
TENTRR WITH MAINE STATE PARKS
Booking through TENTRR gives you access to glamping tents throughout Maine's State Park system, making it easy to discover new parts of the state with a single booking. The following three destinations all have TENTRR sites available for campers looking to avoid the trials of regular tent camping.
Camden Hills State Park's Mt. Battle is one of the region's most popular summits, offering panoramic views of the Atlantic Ocean. A robust trail network draws visitors to the coastal woodlands, while the highly walkable town of Camden offers shopping, dining and sightseeing. As all TENTRR sites, your Camden Hills glamping experience will include a queen bed, extra mattress, Adirondack chairs, wood stove and campfire grill.
For a completely different glamping environment, consider a site in Rangeley Lake State Park, located deep in the interior of the state. Lakeside attractions await, and the area is known for its fishing spots.
You'll find a similar atmosphere at Mount Blue State Park in the state's Western Mountains. Hidden among trees, Mount Blue includes access to the Webb Lake Beach, kayak rentals and plenty of trails to tackle before cooling off with a swim.
WILD ACRES YURT
Privately owned and operated, Wild Acres Yurt is located on a farm counting nearly 40 acres of land, and bordering a pristine wildlife sanctuary. The yurt sits near the southern Maine community of Dresden, close enough to the coast for a beachy day trip, yet removed from major tourist centers. Rustic and cozy, the yurt has cold running water, power, kitchenware ad a private outdoor shower.
Trails on the grounds lead to the Kelly Wildlife Preserve's trail network and the banks of Bog Pond. The pond is easily accessed by canoe or kayak. The yurt is a highly intimate way to get into the rhythm of life in rural Maine. You'll have much of the trails and pond to yourself, and there's plenty to explore without leaving the property.
Details: Check price and availability
TOPS'L FARM
Located in the small community of Waldoboro, Tops'l Farm is a woodland farm on Maine's central coast that opens to travelers seasonally. The farm is open for lodging on a select few weekends throughout the warmer months; annual schedules can be found online. Getaways are open to a maximum of four people per party, and include home cooked dinners by an on-site chef.
Some weekends also include add-ons, like the River Dinner, created exclusively to celebrate local fishing culture. Other automatic bonuses include canoe rentals, a Saturday barn dinner, a Friday Night Camp Night, and group activities, like yoga.
After a day to yourself, enjoying s'mores by the fire pit or mingling at a group event lets you enjoy the retreat at your own pace, one evening at a time. Focusing on fresh food and room for rest, Tops'l is a limited edition destination, catering to the newfound glamper in you.
TESSIE ANN FLOATING ISLAND
The Tessie Ann Floating Island experience guarantees a stay like no other on Maine's Boothbay Harbor. Tessie Ann is a bright red floating cabin you'll be living and learning on, even if you have no prior boating experience. After a quick training session that teaches you all the operating skills you need to know to use the included 15' skiff, the floating island will be your home base for exploring Robinhood Cove and the on-site marina.
All-inclusive marina access includes Wifi, a library, and the Osprey Restaurant, though you can also cook at home, thanks to the onboard galley and barbecue grill. The on-site dock crew will be available throughout your stay to answer any questions, replenish the skiff's outboard fuel and deliver ice.
Boothbay Harbor itself is a fun daytime destination with a walkable waterfront filled with eateries, shops, a history museum and a local opera house.
MORE INFORMATION FOR YOUR TRIP TO MAINE
YOUR GLAMPING OPTIONS ON THE MAP
Follow us here: Facebook | Twitter | Instagram | Pinterest | YouTube
All articles belong to 365 Atlanta Family LLC, and all photos belong to us as well, unless otherwise noted. It's all copyrighted. Please don't repost anything elsewhere without asking me first. All rights reserved. This site uses cookies to enhance your experience.
We make no guarantees of any price listed on our site. We are not responsible for content on external web sites linked from ours, including linked resources, an external blog post, any partner site, hotel property sites, or affiliate sites. We only write about places we love in an attempt to help you in your adventures, but we can't guarantee you will love them, too.
Posts may contain affiliate links at no cost to you. Several of our trips are also compensated by the respective tourism boards for the city or state we are visiting. This never impacts how we share the destination with you – opinions are always our own and we pride ourselves on that. We do not sell links or accept unsolicited guest posts under any circumstances. Don't even ask.
United States Copyright, 365 Atlanta Family, LLC
View our Privacy Policy | Subscribe to our Newsletter | Contact Site Owner | View Terms & Conditions | About Us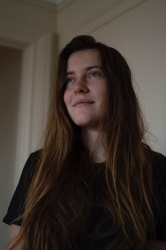 Latest posts by Anita Maksimiuk, Staff Writer
(see all)