Ogunquit, pronounced like "uh·guhn·kwuht," is a seaside resort town located in Maine. Native Americans named this place "beautiful place by the sea," and it is easy to see why. The town is surrounded by soft, sandy beaches and rough, rocky cliffs.
The town was established in 1641, built its first sawmill in 1686, and then moved into shipbuilding, including schooners, brigs, and dories. Today, the town is known for summer tourism, fresh seafood, and being an LBGQ+ friendly destination. There are dozens of shops, restaurants, and bars owned by members of the community, leading to plenty of things to do in Ogunquit Maine.
While a popular summer destination, Ogunquit is a dreamy place to visit no matter what season of the year it is. It also makes the perfect destination for a day trip from Portland.
Ready to learn more about this picturesque town? Here are 11 things to do in Ogunquit Maine that you're going to love.
COOLEST PLACES TO STAY IN OGUNQUIT MAINE
GET YOUR FEET WET AT OGUNQUIT BEACH
Arguably its most popular attraction, the beach in Ogunquit is as beautiful as it gets. The soft, white sand beach is 3 miles long and offers ample opportunity to sunbathe, play games, have a picnic, go hunting for seashells or just relax and read a book.
Ogunquit Beach has won several awards, including TripAdvisor's Travelers Choice/Best of the Best Beaches in the US, and the #1 beach in New England! The three main beaches are Main Beach, Footbridge Beach, and North Beach.
Main Beach provides public restrooms, beach chairs, umbrellas, and float rentals, and has plenty of takeaway and indoor restaurant options. Footbridge Beach is a more quiet option than Main Beach, but is close enough to walk to. North Beach is also another quiet alternative to Main Beach. All beaches offer paid parking.
The beaches are guarded during the summer months so you can swim, surf, kayak, and experience other water activities. The beaches here are part of the reason Ogunquit is a great spot for a family vacation.
WORK OFF THE CALORIES ON MARGINAL WAY
Marginal Way is a dramatically beautiful coastal walkway that hugs the cliffs in Ogunquit. This 1.5-mile (one way) trail provides endless views of the Atlantic Ocean, tide pools, and beaches.
Along the path, you can find benches strategically placed, so you can sit and watch the sunrise, surfers, and boats coming and going. The trail runs between The Sparhawk Oceanfront Resort and Perkins Cove, and is wheelchair and stroller friendly. A visit here is one of the best things to do in Ogunquit Maine!
EXPLORE PERKINS COVE
At one end of Marginal Way is Perkins Cove. This tiny town was originally a fishing village and a place for artists to retreat to. Today, you can find local restaurants, independent shops, boutiques, art galleries, book stores, souvenir shops, and more.
Some of the more popular places to visit for fresh seafood are The Trap, Lobster Shack, and Jackie's Too. Great places to shop are Perkins Cove Pottery Shop, Uniques and Antiques, the Whistling Oyster, Perkins Cove Candy, and Out of the Blue.
Perkins Cove is also a great place to book daytime activities like parasailing, fishing, and boating trips.
TOUR THE OGUNQUIT MUSEUM OF AMERICAN ART
Ogunquit is a haven for art and artists and the Ogunquit Museum of American Art represents that. The museum houses over 3,000 works of art including paintings, drawings, sculptures, prints, photographs, and film.
The museum also features local Ogunquit art, as well as other local artists, including Edward Betts, Charles Woodbury, Hamilton Easter Field, Robert Laurent, Peggy Bacon, Will Barnet, Charles Burchfield, Marsden Hartley, Walt Kuhn, Gaston Lachaise, Reginald Marsh, and more.
The museum also hosts several traveling exhibits throughout the year. The museum ground includes a three-acre seaside sculpture garden.
TAKE IN THE HISTORY AT OGUNQUIT HERITAGE MUSEUM
Located in the Captain James Winn House, The Ogunquit Heritage Museum is dedicated to "collecting, preserving and exhibiting items and documents related to Ogunquit's heritage." The house was built in the 18th century and sits on the Dorothea Jacob Grant Common, which is a park that provides large open areas, winding paths, and wooded areas.
The house was added to the National Register of Historic Places in 1979 and features artifacts pertaining to fishing and lobstering, architectural, social, and cultural history, as well as the art colony and the professional summer theatre.
The museum is also home to a library filled with books and papers originally owned by the late Charles Littlefield Seaman, an Ogunquit genealogist and historian.
EAT LIKE A LOCAL
Ogunquit is known for having some of the freshest and tastiest seafood. Making meals from lobsters is a favorite amongst locals and visitors, including their world-famous lobster rolls. Another popular dish to have in Ogunquit is a classic clam chowder, and you can also get fresh-caught scallops, crab, oysters, mussels, and a wide variety of fish.
Some of the best places to check out all the freshest seafood is Barnacle Billy's Lobster Shack, Footbridge Lobster, Ogunquit Lobster Pound Restaurant, and the Brix and Brine.
Ogunquit has always been synonymous with seafood and good meals, and continues to be a hotspot for epic meals.
ENJOY A PERFORMANCE AT FRONT PORCH
The Front Porch is a piano bar and lounge that's become a popular venue for both locals and visitors. It is an award-winning restaurant and a world-famous entertainment destination. There are three distinct areas you can experience including the ​​dining room, bar+lounge, and the sing-along piano bar.
The menu includes dozens of delicious items that will satisfy any craving, as well as a cocktail menu and a dessert and wine menu.
The restaurant has been a favorite for close to 40 years and also features a "General Store," where you can find merchandise, apparel, and locally crafted beer.
LEVERAGE THE OGUNQUIT TROLLEY
The Ogunquit Trolley is a fun, classic way to get around Downtown Ogunquit. During the summer months, the trolley is a great alternative to driving yourself around town.
You can rent and charter trolleys for all sorts of outings and private events, too. The company owns eight Molly Trolleys to suit the needs of everyone.
GET OUT ON THE WATER
To experience all this coastal Maine town has to offer, you have to get out on the water. One of the best ways to do this is by taking a boat tour or cruise. There are dozens of options for cruises, including breakfast cruises, a lighthouse cruise, lobster and fishing trips, sailing tours, cocktail cruises, as well as whale and dolphin watching tours.
There are other ways to experience the water like surfing, kayaking, jet skiing, parasailing, paddleboarding, and more!
SEE A SHOW AT THE OGUNQUIT PLAYHOUSE
The Ogunquit Playhouse is known for, "world-class performances, educating people of all ages, cultivating new works for the stage, and preserving an iconic and historic playhouse for future generations."
If you're visiting Ogunquit, you can't miss the opportunity to check out a show or performance. The playhouse can seat over 600 people and offers a variety of shows that change throughout the year. They offer shows and experiences for all ages.
OVERNIGHT AT THE CLIFF HOUSE RESORT
If you're looking for a little R&R or a chance to spoil yourself, The Cliff House Resort is the perfect place. Resting atop Bald Head Cliff with endless ocean views, this luxury resort is dedicated to making all guests feel welcomed and relaxed.
They offer guest rooms, suites, and cottages depending on your specific needs. There are several dining options on-site, including Nubb's Lobster Shack, The Tiller Restaurant, and Bald Head Coffee Co. and The Cove Bar And Grille.
The Cliff House Resort also has a spa onsite. Here you can find services like energetic, therapeutic, and holistic therapies as well as skin, nail, and body treatments. There is also a fitness center and fitness classes.
MORE INFORMATION FOR YOUR TRIP TO MAINE
WHERE TO STAY IN OGUNQUIT MAINE
Follow us here: Facebook | Twitter | Instagram | Pinterest | YouTube | MSN | TripAdvisor | Flipboard
All articles belong to 365 Atlanta Family LLC, and all photos belong to us as well, unless otherwise noted. It's all copyrighted. Please don't repost anything elsewhere without asking me first. All rights reserved. This site uses cookies to enhance your experience.
We make no guarantees of any price listed on our site. We are not responsible for content on external web sites linked from ours, including linked resources, an external blog post, any partner site, hotel property sites, or affiliate sites. We only write about places we love in an attempt to help you in your adventures, but we can't guarantee you will love them, too.
Posts may contain affiliate links at no cost to you. Several of our trips are also compensated by the respective tourism boards for the city or state we are visiting. This never impacts how we share the destination with you – opinions are always our own and we pride ourselves on that. We do not sell links or accept unsolicited guest posts under any circumstances. Don't even ask.
United States Copyright, 365 Atlanta Family, LLC
View our Privacy Policy | Subscribe to our Newsletter | Contact Site Owner | View Terms & Conditions | About Us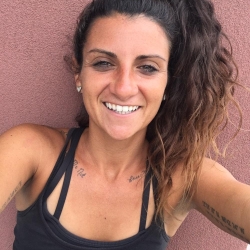 Latest posts by Amanda Strube, Staff Writer
(see all)