Boston, Massachusetts is known for its historical importance, like the Boston Tea Party; academia, like Harvard (North America's first college); food, like baked beans and lobster rolls; and of course, their accent. Boston is a city of close to 700,000 people with loads of museums and art galleries, historic landmarks, and plenty of amazing experiences to keep everyone excited and busy.
Boston is the home of many firsts, including America's first subway, the oldest public park, and the first public beach in the USA. It's also the location of the first chocolate factory in the U.S., and the first Dunkin Donuts. And there's more! It's also home to the first lighthouse, the oldest original major league baseball stadium, and the first Thanksgiving.
A trip to Boston is a great time for friends, family, or anyone traveling solo. Ready to learn more about this fantastic town? Here are 40 things to do in Boston that guarantee you'll have a blast.
THINGS TO DO IN BOSTON WITH KIDS (OR WITHOUT!)
NEW ENGLAND AQUARIUM
The New England Aquarium is open year-round and is a great way to visit various sea creatures. The aquarium is accessible to everyone, including anyone with wheelchairs and/or is visually/hearing impaired.
While visiting, you can view African Penguins, seals, sea lions, stingrays, sea turtles, jellyfish, and much more. There are several exhibits throughout the aquarium, such as the Indo-Pacific Coral Reef Exhibit, Atlantic Harbor Seals Exhibit, Penguin Colony, The Marine Mammal Center, the Giant Ocean Tank, and the Olympic Coast.
The New England Aquarium has thousands of marine animals to see, and has the largest shark and ray touch-tank on the entire East Coast. The aquarium also offers a whale-watching tour.
THE ORIGINAL DUCK TOUR
Climb aboard a unique amphibious vehicle and discover Boston from a different perspective. The World War II-style "Duck" travels on land and water and takes you along historic streets and into the Charles River on an 80-minute tour of the city.
Looking for online tickets to attractions or cool tours offering insider info? Get Your Guide is our family's go-to resource for online purchases. Find Duck Tour tickets here.
BOSTON COMMON
Founded in 1643, Boston Common is the oldest public park in the United States. The park has a long and sordid history, but today the park has become a space for people to picnic, take a leisurely walk, visit baseball fields, see various statues and monuments, or enjoy Frog Pond.
During the winter, Frog Pond has an ice skating rink, which turns into a reflecting pool in the spring and fall. In the summer there is a spray pool and children's carousel.
The Swan Boat of Boston Common is also a popular pastime during the warmer months. These swan-shaped paddle boats are a fun, yet relaxing way to view the park from a different perspective.
Read more: How To Spend One Day in Boston: Itinerary for 24 Hour Visit
USS CONSTITUTION MUSEUM
This historical site sits on Boston's Freedom Trail in the Charlestown Navy Yard. The USS Constitution Museum includes two historic ships, interactive exhibits, and engaging programs that are interesting for any age group.
The USS Constitution, also known as "Old Ironsides," is highly honored as never having been defeated during battle.
The museum pays homage to this incredible feat. The exhibits in the museum change throughout the year, but always offer an educational element to them while still being fun.
BOSTON CHILDREN'S MUSEUM
Boston Children's Museum is a fun way to spend the day with kids of all ages. The museum features an art lab, a construction zone, a dinosaur exhibit, a fort-building area, and much more.
The museum is open to the public from Wednesday to Sunday, with two-time slots, 9:00 am–12:00 pm and 1:30–4:30 pm. Boston Children's Museum also offers workshops and other exciting programs for more learning experiences.
BOSTON PUBLIC GARDEN
Adjacent to Boston Common is the Boston Public Garden. This garden was established in 1837, and holds its own title as being America's first public botanical garden.
The park offers paved pathways through various flower blooms. There are over 80 species of plants, the Lagoon, monuments, and fountains spaced throughout the park for the community to enjoy.
FENWAY PARK AND NEIGHBORHOOD
Even if you're not a Red Sox fan, catching a game at Fenway Park or checking out the Red Sox Team Store is a classic way to experience Boston. Even if you don't want to watch a game, you can book a tour to explore America's oldest baseball stadium.
Fenway Park is also situated in a neighborhood with loads of academics and artists. There are over a dozen colleges and universities as well as museums located near Fenway Park, giving the area a vibrant and electric feel.
Read more: Hidden Boston – 12 Spots You Don't Want To Miss
MUSEUM OF SCIENCE
Boston's Museum of Science offers dozens of exhibits, as well as Planetarium, Omni, or 4D Theaters. Each season, the museum changes its exhibits, so it's always new and exciting.
Their permanent exhibits include Project Vaccine: Our Best Defense, Arctic Adventure, Hall of Human Life, and Engineering Design Workshop, Colossal Fossil, Dinosaurs: Modeling the Mesozoic, Wicked Smart, Yawkey Gallery on the Charles River, a Live Animal Center, Natural mysteries, a Garden Walk and Insect Zoo, and more.
There are food, drink, and snack stations in the museum as well.
THE SPORTS MUSEUM
The Sports Museum is a non-profit museum dedicated to celebrating Boston sports and how sports are an effective way to keep a community healthy.
The museum offers daily tours that last about 1 hour, as well as private tours. The museum houses sports-related artifacts and history related to Boston.
THE MAPPARIUM
The Mapparium was built in 1935 and is a three-story-tall, inside-out stained-glass globe that gets illuminated by LED lights. There is a walkway that takes you right through the center of the earth. The globe allows you to see the earth in a non-distorted way by letting you see your sight is the same difference from every point on the map.
It gives you a more accurate depiction of the way Earth actually looks. Interestingly, since the globe was built so long ago, you may notice countries and territories you've never heard of, or you may notice some are missing.
Another fascinating thing about the globe is its acoustics. Known as a whispering gallery, sound waves are directed back towards you instead of out to the skies.
Read more: Taking the Train From Boston to NYC
FREE THINGS TO DO IN BOSTON
FREEDOM TRAIL
The Freedom Trail is a 2.5-mile path that takes you past 16 historical sights, including The Paul Revere House. Sites include museums, churches, meeting houses, burying grounds, parks, a ship, and other historic markers.
There are various tours available, including group, private and self guided tours. Guided tours are a great way to learn about the history of each historical site you visit.
ROSE FITZGERALD KENNEDY GREENWAY
The Kennedy Greenway is a public space open to arts, events, gardens, fountains, food trucks, and a carousel. The park is also home to beer and wine gardens.
It offers great people-watching opportunities, picnic, and relaxation spaces, as well as different community events throughout the year.
BOSTON PUBLIC LIBRARY
A great way to beat a rainy day, or a chilly winter day, is to visit the Boston Public Library. The library is open every day at 9 a.m., except Sunday. There are several departments throughout the library, including a Children's Library, Community Learning Center, Teen Central, Kirstein Business Library & Innovation Center, MassEdCO, Norman B. Leventhal Map & Education Center, The Arts, and the Rare Books and Manuscripts Section.
The library was built in 1848, and was the first large free municipal library in the United States. The Boston Public Library is 1 of 2 Association of Research Libraries, which means the library is home to extensive special collections in various subjects and formats. These include Architectural Plans & Drawings, Fine Arts, Manuscripts and Archives, Maps, Music, Newspapers, Photographs, Prints, Drawings, and Rare Books.
BOSTON PUBLIC MARKET
The Boston Public Market is a year-round indoor market features 30 New England artisans and food producers. Vendors offer fresh foods, prepared meals, crafts, specialty items, fresh produce, meat and poultry, eggs, dairy, seafood, baked goods, crafts, and prepared breakfast, lunch, and dinner options.
Everything in the Boston Public Market is made or sourced in New England seasonally.
NEWBURY STREET
Newbury Street can be found in the Back Bay section of Boston. The street is known for shopping and dining. You can find a little bit of everything on Newbury Street, including popup shops, salons, accessories shops, apparel, museums, and local food and drink hotspots.
The street is always energetic, with people cruising up and down the road.
NEW ENGLAND HOLOCAUST MEMORIAL
The New England Holocaust Memorial pays tribute to the 6 million murders, honors the survivors, and is dedicated to educating the public so that something so horrible never happens again.
The memorial was created and founded by Holocaust survivor, Stephan Ross, with the hopes to inspire remembrance, reflection, and hope. The memorial is more than 50 feet high, becoming a beacon of light to fight the darkness. Each spire is engraved with numbers, representing the six million Jews killed during the Holocaust.
The memorial and space surrounding it is open day and night, all year, for anyone who wants to pay their respects. There is a path that takes you inside the glass towers, where lights illuminate the names of victims.
TAKE A WALKING TOUR
Boston is a beautiful city to visit, and what better way to explore than by taking a walking tour? The city offers paid and free walking tours, exploring the different areas that Boston has to offer.
Popular guided tours include Freedom Trail, Little Italy, and Rum, Riots, and Writers. You can also find ghost tours, crime tours, and tours of colleges and universities.
When you're taking a walking tour, make sure you wear comfy shoes and layers!
BUNKER HILL MONUMENT
The Bunker Hill Monument and Lodge are part of the National Park Service. This area is of important significance, as it was the site of the place where New England soldiers faced the British army for the first time. The battle became known as "The Battle of Bunker Hill." More than 1000 soldiers were killed or wounded during the fight, and today they are honored by a monument.
On top of Breed's Hill, you will find a 221-foot tall obelisk built entirely from quarried granite, which sits on the site of the original fort that was built there prior to the battle.
CASTLE ISLAND
Castle Island is actually a fort that protected Boston from the British attack during the War of 1812. The building that stands today is the 8th generation of forts on the island, and it was built between 1833 and 1851.
After visiting the fort, you can hike the Castle Island Loop, which is about 2 miles, go swimming at any of the beaches, and watch the planes take off and land from the Boston Logan Airport.
HARVARD SQUARE
Harvard Square has a little bit of something for everyone. You can find shopping, dining, accommodations, and community events. There are areas to sit and relax or people watch, and you can catch live music and other entertainment at various locations throughout the square.
Grabbing a bite to eat with some drinks is a way of life around Harvard Square, and some of the most popular places to go are Bar Enza, Boston Burger Company, Grafton Street Pub and Grill, and the pressed juice.
Looking for a cool way to see the University? Get Your Guide is our family's go-to resource for online purchases. Learn about the history and culture of Harvard from a current student! Get your tickets here.
REVERE BEACH
Just north of the city is Revere Beach, a beautiful white sand beach that has the title of America's first public beach. It sits on the shores of Massachusetts Bay, and employs lifeguards from late June through early September each year.
Parallel to the beach is Revere Boulevard, where you can find cafes and restaurants, including the famous Kelly's Roast Beef. Revere Beach Reserve also has restrooms, athletic fields, and a playground.
MORE ART, MUSEUMS, AND CULTURE IN BOSTON
MUSEUM OF FINE ARTS, BOSTON
The Museum of Fine Arts, Boston has changing exhibitions throughout the year.
A great way to stay dry or warm, the museum also has several ongoing exhibits. These include Art of Ancient Greece, Rome, and the Byzantine Empire, New Galleries of Dutch and Flemish Art, Masterpieces of Egyptian Sculpture from the Pyramid Age, and more.
ISABELLA STEWART GARDNER MUSEUM
The Isabella Stewart Gardner Museum is home to examples of European, Asian, and American Art. Their collection includes paintings, sculptures, tapestries, and decorative arts, with 7500 paintings, sculptures, furniture, textiles, silver, ceramics, 1500 rare books, and 7000 archival objects.
The museum was created from the private collection of Isabella Stewart Gardner, who willed her collection to the public after her death.
Her museum is the site of a notorious art heist that remains unsolved today. On March 18, 1990, 13 works of art were stolen in the single largest property theft in the world. The stolen works include Christ in The Storm on the Sea of Galilee and A Lady and Gentleman in Black, a self-portrait of Rembrandt, Landscape with an Obelisk, Chez Tortoni, Three Mounted Jockeys, Leaving the Paddock, Procession on a Road Near Florence, Eagle Finial, Gu, The Concert, and original sketches from Edgar Degas.
INSTITUTE OF CONTEMPORARY ART
The Institute of Contemporary Art (ICA), features major thematic exhibitions, surveys of leading contemporary artists, and new commissions. They also showcase emerging artists in their first-ever solo museum shows.
The ICA's permanent collections include national and international artworks, like paintings, photography, drawings, and sculptures.
DECORDOVA MUSEUM & SCULPTURE PARK
The deCordova Museum & Sculpture Park is the largest park of its kind in New England, and offers the public a changing landscape of large-scale, outdoor, modern, and contemporary sculptures, and site-specific installations.
The museum also has indoor galleries with interpretive programming. The park grounds are also open to the public for snowshoe tours, yoga in the park, and nature tours. There are two hands-on exhibits called The Lab and The Process Gallery.
COOLIDGE CORNER THEATER
The Coolidge Corner Theater features international, documentary, animated, and independent film selections and series. The building was built in 1906, and converted into a theater in 1933. The first short film ever released here was a Disney film.
The theater offers signature programs as well, including kids' shows and masked matinees.
HARVARD MUSEUM OF NATURAL HISTORY
The Harvard Museum of Natural History was founded in 1998, and has three research museums: the Museum of Comparative Zoology, the Harvard University Herbaria, and the Mineralogical & Geological Museum.
There are dozens of exhibits to view at the museum, including the Glass Flowers, Sea Creatures in Glass, The Rockefeller Beetles, The Great Mammal Hall, Romer Hall of Vertebrate Paleontology, New England Forests, Marine Life, Orb Weavers, Cenozoic Mammals, and Birds of the World.
FRANKLIN PARK ZOO
The Franklin Park Zoo is home to over 100 animals. You can learn and visit with lions, tigers, hyenas, zebras, boa constrictors, anacondas, pygmy hippopotamus, monkeys, and various species of birds, turtles, and bugs.
Their exhibits include a Bird World, Kids Zoo, Franklin Farm, Giraffe Savannah, Kalahari Kingdom, Gorilla Grove, Tropical Forest, Tiger Tales, and Outback Trail. There are two seasonal exhibits, called Aussie Aviary and Butterfly Hollow.
The zoo also offers several behind-the-scenes experiences, like Red Panda & Sloth, Sloth, Red Panda, and Masai Giraffe.
JOHN F. KENNEDY PRESIDENTIAL LIBRARY AND MUSEUM
The John F. Kennedy Presidential Library and Museum is dedicated to the life and times of John F. Kennedy, using high definition, large-screen projections, interactive displays, remastered films, and original artifacts. There are photographs, documents, audio, and more.
The museum is a mix of permanent exhibits and special exhibits. These exhibits include Young Jack, 1960 Presidential Election, The Inauguration of John F. Kennedy, JFK Meets the Press, The Peace Corps, White House Corridor: Gifts from Heads of State, and more.
HARVARD ART MUSEUMS
The Harvard Art Museums include the Fogg, Busch-Reisinger, and Arthur M. Sackler Museums. You can enjoy a rotation of exhibits throughout the five floors of the museums.
Level 1 of the museum has a collections gallery, cafe, gift shop, and courtyard. Level 2 starts with their collections gallery, level 3 includes special exhibits and university galleries, level 4 is the art study center and level 5 is the conservation center and the lightbox gallery.
FOOD AND SHOPPING
SAMUEL ADAMS BREWERY
The Sam Adams Brewery in Boston is the original home of Sam Adams. The brewery offers tours and community events, as well as beers on tap, along with locally-made snacks.
The tours include Sam Signature Experience, Bier Keller Experience, Book A Private Tour, And Beyond The Brewhouse.
THE CHEERS BAR
The Cheers Bar is an iconic bar to visit while in Boston. The bar was established in 1969 as the Bull & Finch Pub, and became the original inspiration for the setting of the TV show, Cheers. The show premiered on September 30, 1982, and quickly became one of America's favorite sitcoms.
The bar still gets patrons that favor the show for a little nostalgia. The bar serves traditional American bar food like burgers, sandwiches, and french fries, and of course, they have a full bar menu.
THE UNION OYSTER HOUSE
The Union Oyster House is America's oldest restaurant. This iconic Boston restaurant dates back to 1826.
Open for lunch and dinner, the Oyster House is known for its fresh seafood. They've also got a kid's menu, and delicious desserts.
THE BELL IN HAND TAVERN
The Bell in Hand Tavern has been serving up beer since 1795. This historical bar is a popular haunt for locals, historians, and visitors. Founded by the town cryer, Jimmy Wilson, it was and still is a great place to learn about the town gossip.
The menu includes a little bit of everything, satisfying the taste buds of all patrons.
FANEUIL HALL MARKETPLACE
The Faneuil Hall Marketplace hosts more than 70 retailers and 40 office tenants. The marketplace is home to unique, local, and nationally recognized shops, as well as food from around the world, pubs and cafes.
There are plenty of things to keep you busy while visiting the Faneuil Hall Marketplace.
QUINCY MARKET
Located in downtown Boston, the Quincy Market is a shopper's paradise. There are hundreds of shops and dining experiences inside and outside of three separate buildings known as Quincy Market, South Market, and North Market.
BOSTON FROM THE WATER (OR SKY)
BOSTON HARBOR CRUISE
For a new view of the city, you can take a Boston Harbor Cruise. There are various cruise trips you can choose from, including whale watches, brunch cruises, dinner cruises, private events, Mother's and Father's Day cruises, and history cruises. The view of the Boston skyline from any of these cruises is unforgettable.
Looking for online tickets to attractions or cool tours offering insider info? Get Your Guide is our family's go-to resource for online purchases. Find Whale Watching Catamaran Cruise tickets here | Book an Historical Sightseeing Cruise here
BOSTON TEA PARTY SHIPS & MUSEUM
The Boston Tea Party Ships and Museum offer interactive experiences, live actors, and full-scale replica 18th-century sailing vessels.
You'll visit The Meeting House, Tea Party Ships, Griffin's Wharf, and you'll find yourself in the Reenactment in 3D.
BOSTON HARBORWALK
The Boston Harborwalk is over 40 miles long and connects parts of Boston to the waterfront. It stretches from the Neponset River in lower Dorchester to Constitution Beach in East Boston through Charlestown, the North End, Downtown, Seaport, South Boston, and Dorchester.
The Harborwalk also connects visitors to forty parks, over a dozen museums, beaches, and hundreds of restaurants and stores.
BOSTON HARBOR ISLANDS NATIONAL AND STATE PARK
The Boston Harbor Islands National and State Park is comprised of 34 islands and peninsulas. There are ferries that shuttle you to and from the islands, and once on the islands, you can explore historic forts, camp beneath the stars, hike, boat, shop, eat, and much more.
BOSTON ROWING CENTER
Also known as the Hull Lifesaving Museum, you can cruise around the waters around Fort Point Channel and Boston's inner harbor when visiting the Boston Rowing Center.
There is a Saturday morning row, all year round, from 10 a.m. to 11:30 a.m., and during the summer months you can cruise around in rented rowboats.
MORE INFORMATION FOR YOUR TRIP TO MASSACHUSETTS
WHERE TO STAY IN BOSTON
Follow us here: Facebook | Twitter | Instagram | Pinterest | YouTube | MSN | TripAdvisor | Flipboard
All articles belong to 365 Atlanta Family LLC, and all photos belong to us as well, unless otherwise noted. It's all copyrighted. Please don't repost anything elsewhere without asking me first. All rights reserved. This site uses cookies to enhance your experience.
We make no guarantees of any price listed on our site. We are not responsible for content on external web sites linked from ours, including linked resources, an external blog post, any partner site, hotel property sites, or affiliate sites. We only write about places we love in an attempt to help you in your adventures, but we can't guarantee you will love them, too.
Posts may contain affiliate links at no cost to you. Several of our trips are also compensated by the respective tourism boards for the city or state we are visiting. This never impacts how we share the destination with you – opinions are always our own and we pride ourselves on that. We do not sell links or accept unsolicited guest posts under any circumstances. Don't even ask.
United States Copyright, 365 Atlanta Family, LLC
View our Privacy Policy | Subscribe to our Newsletter | Contact Site Owner | View Terms & Conditions | About Us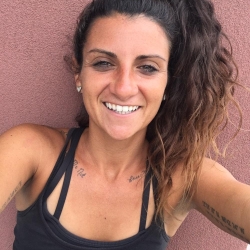 Latest posts by Amanda Strube, Staff Writer
(see all)