Boston may be a thriving and vibrant city to live or visit, but a little escape is always lovely. Whether you want to visit within Massachusetts or head into Maine, Rhode Island, or Connecticut, you can see some of the best parts of New England on a day trip.
Filled with history, culture, and glorious fun, see somewhere that has a completely different vibe than Boston. Whether you sit and relax on coastal beaches, walk around charming towns, pop into unique shops, or eat delicious seafood by the ocean, get away from Bostonian life and breathe in a new hot spot.
Here are 23 amazing day trips from Boston that we know you'll love.
MASSACHUSETTS
PLIMOTH PATUXET MUSEUMS (FORMERLY PLIMOTH PLANTATION)
Take a trip through a living history museum and find out about one of America's founding areas when you visit the Pilmoth Patuxet Museums in Plymouth, MA. Wander through authentic villages and understand the Plymouth Colony and this Indigenous homeland.
With over 400 years of history to be told, understand the native people who previously lived here and how the Pilgrims settled. See inside the homes in the village, learn the secrets of Plimoth Grist Mill, and come aboard the Mayflower II.
This engaging and educational experience is not only memorable, but gives you an insight on how life once was for different communities. Get crafty, pick some of your own veggies, and thoroughly enjoy this immersive experience.
Read More: 13 FUN THINGS TO DO IN PLYMOUTH MA YOU'LL LOVE
STELLWAGEN BANK NATIONAL MARINE SANCTUARY
See one of the most spectacular creatures in the ocean through an amazing whale watching experience at Stellwagen Bank National Marine Sanctuary. This sanctuary is just 25 miles east of Boston, and within that area you will see an abundance of wildlife that will completely transform you.
Watch as whales breach and feed in their pods and listen to the crew who describe each encounter with such purpose and excitement. See unique whale tales with individual markings, and pinpoint your favorite whale to make the experience more special.
LEXINGTON AND CONCORD
Easily take a day trip to Lexington and Concord by car, bus, train, or bike and discover small towns filled with historic sites and Revolutionary War history. These Massachusetts towns were originally settled in the 17th century, and the battles of Lexington and Concord kicked off the Revolutionary War in 1775.
Better understand the works of legendary author Henry David Thoreau by visiting Walden Pond in Concord. After a visit here, you'll understand the love of nature he showed in his writings.
Go biking along Minuteman Bikeway in Lexington and find the historic Battle Green, with plenty of original homes, and a visitor center that's worth a visit. Don't miss picking up a sweet dessert at Rancatore's ice cream shop!
CAPE COD
Pack your swimsuit and sunglasses and head to the Cape! From Memorial Day through Labor Day watch as Cape Cod comes alive with tourists and locals, ready for fun, laughter, and sun! Visit gorgeous little towns, support local artists, and dine at delicious restaurants with beautiful views.
Have a picturesque beach day on Nauset Beach, where you can sit under the warm summer sun, listen to waves crash, play fun beach games, and grab lunch at one of the many delicious and tasty food trucks. If you're around on a Monday night, make sure to check out the Nauset Beach Concert Series.
If you're in the market for dramatic coastlines, head to Newcomb Hollow and stop at the famous Beachcomber for lunch and cocktails. Make your way into the small and lovely town of Wellfleet, and try a fresh and local Wellfleet oyster. Oh shucks, you're going to have a blast in Cape Cod!
Read More: 28 THINGS TO DO IN CAPE COD YOU JUST CAN'T MISS
CAMBRIDGE
Get ready to be dazzled by the beauty, history, and prestige that is Cambridge. Home to one of the most esteemed universities in the United States, Harvard, there's plenty to see here.
With a large population of students, this picturesque town has a youthful feel and a lively energy. Take a stroll through Harvard's campus, admire the buildings, visit one or all of the Harvard Art Museums, or see the historic exhibits at the Harvard Museum of Natural History.
Grab a coffee and relax at Harvard Yard before continuing your tour to the historic center of Cambridge at Harvard Square.
Pop into the Harvard Book Store for some memorable and classic books to remember your trip. Test out fresh and new restaurants, and admire the Charles River and city skyline, before getting a quick Uber or train ride back to Boston.
CAPE ANN
With a laid back atmosphere and captivating views, Cape Ann is a wonderful retreat when you're craving small crowds, fresh air, and a bit of peace and quiet. Cape Ann is made up of four communities — Manchester-by-the-Sea, Rockport, Gloucester, and Essex — with each offering something different and appealing.
Located just 30 miles north of Boston, this stretch of Massachusetts coastline is known for its beauty, delicious restaurants, classic New England-style homes, beaches, antique shops, and so much more.
Whether you're looking for amazing shopping, fresh seafood, or days on the water — you'll find it all on Cape Ann.
SALEM
It's all just a bunch of Hocus Pocus! –Max, Hocus Pocus
While Salem is a very popular destination for tourists around Halloween, it's known for a lot more than just famous movies and old town charm. With witch trials dating back to the 1690's, Salem has a fascinating history that makes it truly iconic.
Walk the streets of Salem and visit the House of the Seven Gables, which was made famous by Nathaniel Hawthorne, or see other historical sites around the town. With great restaurants, a spooky atmosphere, and plenty to uncover, Salem is definitely worth the trip.
Read More: 20 WITCHY THINGS TO DO IN SALEM MA YOU'LL LOVE
SALISBURY AND PLUM ISLAND
If you're looking for pristine beaches, small crowds, and close proximity to Boston, Salisbury and Plum Island is your ideal destination. Salisbury is known as a family-friendly spot, and Plum Island's barrier beach gives off the ultimate vacation vibes.
With a newly built boardwalk built on parts of Salisbury Beach, make time to visit the local shops and restaurants found along the boardwalk. If you're day tripping with children, I recommend stopping into Joe's Playland, where children will play classic arcade games, and the adults may want to play too!
Pack your coolers with sandwiches and cold drinks and spend the day on Plum Island, swimming in the ocean and seeing wild nature all around you. This place will have you wanting to stay longer than a day!
OLD STURBRIDGE VILLAGE
Take a trip into the past and find yourself at a recreated New England village when you visit Old Sturbridge Village. Get up close to some loving farm animals and see craftsmen at work in authentic buildings and structures at this village, located just over an hour away from Boston.
Ask questions of the docents dressed in traditional costumes, wander through original buildings, and discover more about New England living along the way. A visit here makes for one of the best day trips from Boston.
NORTHAMPTON
If you want to see rolling hills and lush forests in Massachusetts, set your sights on the Western Mass. The picturesque city of Northampton is a great place to visit.
Visit the local farmers market for fresh produce, grab a coffee, or visit one of the locally owned shops. Northampton is about a 2-hour drive from Boston, and this creative and artistic area is recognized widely as the Happy Valley. I suggest going to the Tunnel Bar while in town for cool cocktails!
MARTHA'S VINEYARD
If you're in the mood for an island getaway, Martha's Vineyard will do the trick. With more than 20 beaches, waterfront dining, and three gorgeous towns, discover why MV is loved so much on your day trip.
Arrive on the Vineyard in style by ferry, and get your footing before starting your exploration. Rent bikes to see more of the island and make sure to pedal past the Gingerbread cottages in Oaks Bluff. Keep going to West Chop Light, where if you climb to the top, you will have outstanding views of the water.
Don't forget to play in the water! From relaxing on the beach, to trying surfing and paddle boarding, Martha's Vineyard has plenty of beach activities for everyone to enjoy. Go for a sail, stroll through the town looking into art galleries, enjoy shopping, and make sure to grab a scoop of delicious ice cream along the way. You'll never regret a visit to this picturesque spot.
Read More: 36 PHENOMENAL THINGS TO DO IN MARTHA'S VINEYARD
STOCKBRIDGE
In Stockbridge, MA, you'll find amazing views of the Berkshires and so much more.
With rolling hills and a sweet Main Street, it's time to celebrate this town that encapsulates Western New England living. Breathe in the fresh air of the Berkshires.
Get ready to be amazed at the magnificent Norman Rockwell Museum! With original paintings and illustrations, you'll be completely enthralled with art that tells a story. From his own work to his artist studio, get a feel for the world Rockwell was portraying, and see the impacts on the world today.
PROVINCETOWN
Hit the high seas on your ferry ride to Provincetown. This LGBTQ+ town is vibrant, free, and can't wait to see you! Surrounded by stunning coasts, choose either the ocean or bayside beaches for a fun day in the sun.
Stop by numerous galleries on Commercial Street, and make sure to reserve a table at the delicious Lobster Pot for a meal overlooking the harbor. Go whale watching, charter your own boat, or simply watch as seals cruise through the harbor looking for a little snack.
With colorful, quirky, and out-there shops lining the roads, have a laugh in one of the friendliest towns in Massachusetts. Check out PTOWN for many different festivals, or simply fall in love with this creative and happy town.
CASTLE ISLAND PARK
If you're just in Boston for a few days and don't have a car to go off exploring, it's time to set your sights on Castle Island Park. Explore the Harbor Walk and enjoy amazing views in all directions. I highly suggest taking a guided tour to learn a bit more about this interesting spot.
Climb Fort Independence and understand the role it played in the War of 1812 and how its location saved the day. From playing games in the park to watching the planes land at Boston Logan Airport, Castle Island is a great place to visit, and makes for an easy day trip from Boston.
ESSEX
The town of Essex is rich in heritage and has strong roots to ship building, making this beautiful coastal town an ideal day trip escape from Boston. Listen to waves rocking the boats in the harbor and try wine tasting with a bit of Massachusetts flair.
See Essex from the water when you book a boat tour through Essex River Cruises and Charters, where you'll find marshes, tall grasses, and wildlife all around you. If you are interested in seeing more wildlife while in Essex, I recommend popping over to Crane Wildlife Refuge, where you'll see many bird species and little critters.
With small museums and galleries placed around town, take your time meandering through collections and exhibits that have a strong focus on ships and American folk art.
MAINE
OGUNQUIT
Head to the quiet beach town of Ogunquit, Maine, where you'll find stunning beaches, and a serene atmosphere that will send you into total relaxation mode. Walk the sandy shores and set yourself up for a day under a beach umbrella, jumping in the waves, and soaking up the sun!
With a strong focus on the arts, Ogunquit's art community works with local artists throughout town in galleries and at the Ogunquit Museum of American Art. Watch a show at the Playhouse Summer Theater and pop in local shops for a lovely souvenir.
Read More: 11 REALLY AMAZING THINGS TO DO IN OGUNQUIT MAINE
PORTLAND ME
Portland, Maine has some real treats up its sleeve! Enjoy a classic New England experience with a lobster bake, sit by the rocky cliffs with a lobster roll in hand, or try something diverse at one of its Mediterranean or Asian restaurants.
With its creative arts district, which is home to the Portland Museum of Art and many small galleries, it's time to marvel at art and browse. Go for late night walks along the old ports and see locals enjoy life in Portland.
Just a 2 hour drive from Boston, this easy and fun adventure will let you see another vibrant New England city. Wander along the cobblestone streets and stop by a brewery or beer garden for afternoon fun!
Read More: 20 OUTSTANDING THINGS TO DO IN PORTLAND MAINE
KENNEBUNKPORT
Let loose in this lovely seaside town in Maine. From leisurely walks along Gooch's Beach to swimming in the cool ocean, Kennebunkport is the perfect daytime getaway. From whale watching adventures to simply riding intown trolleys, this New England town is spectacular.
You can't go to Maine and not have lobster, and Kennebunkport has some of the best lobster rolls around! From taking a food tour, to simply sitting outside and enjoying a rich and buttery lobster roll, get ready to eat some delicious food.
You'll find plenty to do in this charming coastal town — watch comedy shows, try flights of beer at cool breweries, or make a quick visit to Goat Island Lighthouse. Whether you're traveling solo or planning a day trip with friends, Kennebunkport should be your next spot!
CONNECTICUT
MYSTIC
Walk through the seaport village of Mystic, CT and prepare to witness authentic boats and small town shops that will have you jumping for joy. Head into the Seaport Museum and see maritime history through the years with ships, folk art, and artifacts on display.
See creatures of the sea at the Mystic Aquarium, where you'll find penguins, seals, and colorful fish. Go shopping at local shops, and dine at the Shipwrights Daughter for a classic Connecticut meal and experience.
Read More: 29 GREAT THINGS TO DO IN MYSTIC CT YOU CAN'T MISS
HARTFORD
Book lovers will love taking a day trip to the Connecticut city of Hartford, where they can tour the homes of Mark Twain and other great novelists too. Wander through the rooms of Mark Twain's home, and see the home Twain lived in with his family from 1874 to 1891. Twain wrote some of his most important works during the years he lived there.
The kids will love a visit to the Connecticut Science Center, where they can have a hands-on science experience and take part in DIY activities. Tour the Connecticut State Building and get a full history of the state and city. Catch the first bloom at Elizabeth Park Rose Garden or enjoy a picnic at Riverside Park. Hartford is a great town to visit.
Read More: 18 FUN THINGS TO DO IN HARTFORD CT YOU CAN'T MISS
RHODE ISLAND
PROVIDENCE
Providence, Rhode Island is a city with a huge culinary scene. Enjoy fresh seafood, visit the Italian neighborhood for pastas you'll adore, and treat yourself to pastries and coffee at the local shops.
See the animals at Roger Williams Zoo, catch the WaterFire Festival at Waterplace Park and Riverwalk, or tour the museum at the Rhode Island School of Design. Tie up your laces for a "Mile of History," and see why this creative city is perfect for a day trip from Boston.
Read More: 13 THINGS TO DO IN PROVIDENCE RI YOU'LL LOVE
NEWPORT
While most people visit Newport for its fabulous beaches, there is so much more to see and explore. Go for a 3.5-mile-long trek along the Cliff Walk, where you'll find some of the world's most renowned mansions and see some extraordinary views of the Atlantic Ocean.
Take a guided tour of two of the exquisite Gilded Age Mansions. Head into the Breakers to see how some of the wealthiest families in America once lived.
Dine on the water with fresh seafood and watch as boats cruise by at Bowen's Wharf. With a joyous and upbeat atmosphere, walk around the wharf, stopping into shops and enjoying delicious eateries along the way.
Read More: 13 THINGS TO DO IN NEWPORT RI EVERYONE WILL LOVE
BRISTOL RI
The town of Bristol, RI will be a welcome escape from the hustle and bustle of Boston. This easygoing and scenic town is known as one of America's most patriotic towns, so plan a visit here around the 4th of July for a celebration you won't forget.
Go for a tour at Blithewood Mansion, where you'll find natural beauty in the gardens and endless history within the walls of this intriguing home. Bring or rent bikes for a leisurely pedal on the East Bay Bike Path, before taking a break at Beehive Cafe with an iced coffee and treat.
With loads of community spirit and friendly locals, Bristol is ideal for those wanting a quick escape to recharge before heading back to the city.
MORE INFORMATION FOR YOUR TRIP TO MASSACHUSETTS
WHERE TO STAY IN BOSTON
Follow us here: Facebook | Twitter | Instagram | Pinterest | YouTube | MSN | TripAdvisor | Flipboard
All articles belong to 365 Atlanta Family LLC, and all photos belong to us as well, unless otherwise noted. It's all copyrighted. Please don't repost anything elsewhere without asking me first. All rights reserved. This site uses cookies to enhance your experience.
We make no guarantees of any price listed on our site. We are not responsible for content on external web sites linked from ours, including linked resources, an external blog post, any partner site, hotel property sites, or affiliate sites. We only write about places we love in an attempt to help you in your adventures, but we can't guarantee you will love them, too.
Posts may contain affiliate links at no cost to you. Several of our trips are also compensated by the respective tourism boards for the city or state we are visiting. This never impacts how we share the destination with you – opinions are always our own and we pride ourselves on that. We do not sell links or accept unsolicited guest posts under any circumstances. Don't even ask.
United States Copyright, 365 Atlanta Family, LLC
View our Privacy Policy | Subscribe to our Newsletter | Contact Site Owner | View Terms & Conditions | About Us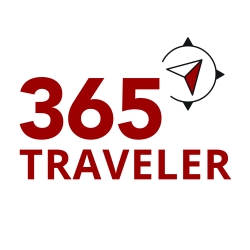 Latest posts by Beth Hoad, Staff Writer
(see all)