If you're planning a trip to Boston or coastal New England, consider visiting Plymouth, Massachusetts to experience a place you've undoubtedly learned about, but may not have yet visited.
Plymouth, Massachusetts takes its local history far beyond the textbooks, delving into the individuals, customs and aspirations that formed the small town as it is known today.
With no shortage of museums to peek into, a quintessential New England waterfront, and a tiny but vibrant downtown district, there are plenty of things to do in Plymouth MA that will keep you engaged — whether you're visiting on a day trip from Boston or spending a week by the harbor.
Through displays, interactive activities, and restoration efforts, the town's cultural institutions take extra care to acknowledge and continue excavating the region's complete history. When you feel you've had your limit of historic attractions for the day, water excursions, local restaurants and a walkable town center invite you to not only spend the evening in town, but to stay awhile.
Ready to learn more? Here are 13 things to do in Plymouth MA that you and your crew are going to adore.
Families Fly Free is a program that has introduced hundreds of families to the joys of flying free using travel rewards – including our family! Want to learn how to save thousands of dollars making your travel dreams come true? Click here to grab 7 Secret Hacks that the owner personally uses to fly her family for 4 for free all over the world!
COOLEST PLACES TO STAY IN PLYMOUTH MA
EXPLORE PLYMOUTH ROCK AND PILGRIM MEMORIAL STATE PARK
Housed in a designated viewing area on the Plymouth waterfront, Plymouth Rock is undoubtedly one of the United States landmarks you learn about as a child, but never get around to seeing in person. It's also a natural first stop on any historical itinerary of the Plymouth area.
Marking the spot where the Mayflower landed in the 17th century, the rock itself may seem smaller than expected; it won't be the boulder you imagined, but a much smaller stone that can be viewed by looking down into a protected display.
This very rock was singled out by the Pilgrims to mark their arrival on America's East Coast, and it bears plenty of battle marks from being moved and mishandled over the past three centuries. However, it is now in its final resting place, preserving a nation's worth of history behind a seemingly unassuming facade.
Plymouth Rock sits within Pilgrim Memorial State Park, which overlooks the town's small harbor. The park is also home to the Mayflower II, a replica of the pilgrims' famous vessel. It's an ideal spot to take a breather after exploring town on foot or look out over the water after pondering Plymouth Rock.
A visit here is truly one of the best things to do in Plymouth MA!
TAKE TO THE WATER AT PLYMOUTH HARBOR
Plymouth is a pillar of New England's seafaring culture, and getting out on the water yourself introduces you to the region's maritime lifestyle firsthand. Try a harbor cruise, whale watching tour or fishing charter with a local service like Captain John Boats or Captain Tim Brady & Sons.
There's nothing like exploring the harbor with the help of an expert, and chances are you'll hear plenty of local lore while you're at it. Onboard and alone with the waves, it'll be easy to imagine approaching the rugged Plymouth coast centuries ago.
Captain John Boats also offers fast ferry service from Plymouth to Provincetown, where you can enjoy amazing views of Plymouth Harbor and Cape Cod Bay.
Whale watching cruises tend to be especially memorable, especially if you spot one of the marine giants shooting a spout of water over the horizon.
TOUR THE PLIMOTH PATUXET MUSEUMS
Located just south of Plymouth Long Beach, the Plimoth Patuxet Museums make up a series of historic sites and interactive re-constructions preserving the customs and way of life of early European settlers and Native Americans.
All of the attractions are within walking distance of one another and focus on a different element of life in Plymouth. The museums are a mix of indoor and outdoor spaces, so you'll want to plan accordingly.
WATCH THE WHEELS TURN AT PLIMOTH GRIST MILL
Hovering over Town Brook, the reconstructed Plimoth Grist Mill is worth a stop as you tour the Plimoth Patuxet history museums.
Boasting an operational waterwheel and grinding floor, the mill staff teaches visitors about the significance of the original mill and the cornmeal production process once used by early settlers. The mill even produces its own grits, cornmeal and flour.
Flying into Boston? You're going to need a car. Great rates and comparisons on all major brands, including Enterprise and Hertz make Discover Cars our favorite travel tool. Click here to compare rental car prices.
HOP ABOARD THE MAYFLOWER II
Constructed to reflect the Pilgrims' original watercraft, Plimoth Paxutet's Mayflower II invites guests to tour the ship while learning about the historic role of its 17th century predecessor.
With the exception of a few contemporary twists and the staircase connecting the ship's decks, the vessel is true to history, so that visitors can place themselves in the shoes of the trans-Atlantic travelers.
THE 17TH-CENTURY ENGLISH VILLAGE
Featuring an entire neighborhood of reconstructed homes, businesses and other structures, the 17th Century Village is open to exploring on foot.
Walking the village paths, you might stumble upon "Pilgrims" in costume, a tidily-furnished home, or a garden where you can learn a 17th century custom yourself. The village is ideal for curious kids, and guides are available to walk you through the highlights.
THE CRAFT CENTER
Adjacent to the English Village, The Craft Center combines the ceramic arts with the mysteries of herbal medicine through a series of displays.
Watch the artists at work as they recreate 17th century wares or learn about herbal medicines that early settlers depended on. Outside of the center, you'll find a garden filled with medicinal plants once revered by the Pilgrim community.
HISTORIC PATUXET
Formerly Plimoth Plantation, Historic Patuxet shines a light on the original residents of New England's eastern shore.
Running along the Eel River, the grounds include a replica of a traditional Native American wetu, or house, popularized by 17th century Wampanoag people. Visitors will also have the chance to learn about and work on a handcrafted canoe, gather at the fire, and learn about seasonal vegetable harvests.
SEE THE ONLY REMAINING PILGRIM HOUSE
To experience the last pilgrim house still standing in the Plymouth area, head to Downtown Plymouth's Jabez Howland House, located on Sandwich Street.
With a wooden exterior and red accents, the home is a charming remnant of 300-year-old history. Starting with John and Elizabeth Howland's son, Jabez, the building housed multiple descendants of the Howland Pilgrim family until its sale in 1860.
In 1912, the home became a museum with the purpose of educating visitors about Plymouth's past through the lens of the Howlands. Thanks to painstaking restoration efforts, the house now reflects its original interior and displays period furniture, Howland family artifacts, and items exhumed from archaeological sites.
The museum can easily be combined with a visit to Plymouth Rock or lunch at a nearby restaurant.
PAY RESPECTS AT BURIAL HILL
Established in 1622, Burial Hill Cemetery is the final resting place of some of New England's earliest English residents, as well as the site of the settlers' first meeting house.
Governor William Bradford and the Brewsters, who traveled on the Mayflower, are among the founding settlers buried in the cemetery. Burial Hill's oldest stone dates back to 1681, while others have stood since the 18th and 19th centuries.
Silent and tranquil, the cemetery inspires reflection worlds away from Plymouth's more popular attractions.
STEP BACK IN TIME AT THE SPARROW HOUSE
Similar to the Howland home, the Richard Sparrow House is a historic Plymouth structure that features a pottery shop open to the public.
The home's original owner was Sparrow himself, who built the structure after leaving England for Plymouth in 1633. A trained surveyor, Richard lived in the home along with his wife, Pandora, and their children, until his death in 1660. The home is now the oldest wooden building in Plymouth and while it is not available for tours, its exterior speaks for itself.
The museum has been closed, but the on-site gift shop offers a variety of eclectic products including a large pottery collection.
VISIT PILGRIM HALL MUSEUM
Located within walking distance of the waterfront, Plymouth's Pilgrim Hall Museum is another historical institution with a special focus on Pilgrim settlers. Active for two centuries, the organization behind the museum continues to discover artifacts, stories and little known facts about life in 17th century New England.
Visitors to the museum can tour galleries holding a vast collection of original artifacts from ordinary, everyday objects, to elaborate furniture and handicrafts.
With the items come the stories of the people who created and used them, painting a realistic picture of early English life in Massachusetts. A unique historical resource, the museum places emphasis on previously unheard voices, overlooked histories, and conservation in its approach to keeping Plymouth alive through its immense historical value.
WALK THRU BREWSTER GARDENS
As one of Plymouth's most inviting green spaces, Brewster Gardens makes an ideal destination on any walking tour of Plymouth.
Divided by Town Brooke and Main Street, the park is in the center of the action yet exceptionally peaceful, with walking paths, river views, and plenty of places to just stop and listen. The park's Pilgrim Maiden statue overlooks a small pond in homage to the English women that crossed the ocean aboard the Mayflower.
Brewster Gardens is within walking distance of Plymouth's major attractions, including Plymouth Rock, the Plimoth Grist Mill and the Pilgrim Hall Museum.
SEE THE NATIONAL MONUMENT TO THE FOREFATHERS
If you head north from the Pilgrim Hall Museum, you're bound to stumble upon the National Monument to the Forefathers, a 81-foot-tall granite homage to the settlers' achievements.
Completed in the late 19th century, the statue lays claim to the title of the world's largest granite monument. Its inscriptions and visual approach give insight into the values of prospects and values of the 19th century, as well as the nation's constantly developing identity.
SAVE MONEY WITH OUR FAVORITE TRAVEL PARTNERS
MORE INFORMATION FOR YOUR TRIP TO MASSACHUSETTS
WHERE TO STAY IN PLYMOUTH MA
Follow us here: Facebook | Twitter | Instagram | Pinterest | YouTube | MSN | TripAdvisor | Flipboard
All articles belong to 365 Atlanta Family LLC, and all photos belong to us as well, unless otherwise noted. It's all copyrighted. Please don't repost anything elsewhere without asking me first. All rights reserved. This site uses cookies to enhance your experience.
We make no guarantees of any price listed on our site. We are not responsible for content on external web sites linked from ours, including linked resources, an external blog post, any partner site, hotel property sites, or affiliate sites. We only write about places we love in an attempt to help you in your adventures, but we can't guarantee you will love them, too.
Posts may contain affiliate links at no cost to you. Several of our trips are also compensated by the respective tourism boards for the city or state we are visiting. This never impacts how we share the destination with you – opinions are always our own and we pride ourselves on that. We do not sell links or accept unsolicited guest posts under any circumstances. Don't even ask.
United States Copyright, 365 Atlanta Family, LLC
View our Privacy Policy | Subscribe to our Newsletter | Contact Site Owner | View Terms & Conditions | About Us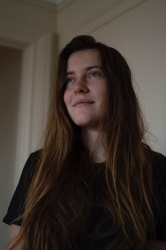 Latest posts by Anita Maksimiuk, Staff Writer
(see all)