With its stunning landscapes and diverse culture, New York State is special — and Upstate NY specifically, is full of adventure. From small towns to large cities, Upstate New York features beautiful scenery and plenty of amazing things to do.
When you visit Upstate NY, you can enjoy a lakeside getaway, try wines from the local vineyards, brush up on your history at the museums, explore the great outdoors, take part in family-friendly adventures, go to an amusement park, and so much more! Whether you're coming from out of state, or you're wanting a fun road trip from New York City — there's something for everyone here.
Ready to explore? Here are 40 things to do in Upstate NY that you don't want to miss!
COOLEST PLACES TO STAY IN UPSTATE NEW YORK
LETCHWORTH STATE PARK
Known by many as the "Grand Canyon of the East," Letchworth State Park in Castile, NY offers great hiking, amazing waterfalls and lots to explore. Hike to an overlook early in the morning and relax as the sun rises, or chase waterfalls on those warm summer days! With plenty of hikes to choose from, you will never be bored.
In addition to hiking, you'll also find trails for horseback riding, biking, snowmobiling, and cross-country skiing. You'll also find history programs, guided walks and tours, whitewater rafting, kayaking, and a swimming pool here too.
One of the most special trails here is the Autism Nature Trail, also known as A.N.T. This 1-mile-long trail allows individuals with autism or other related disabilities to enjoy hiking in a safe and inclusive area. The trail features eight different sensory stations, which allow guests and their families to explore nature.
For a completely unique experience at Letchworth State Park, try hot air ballooning! Seeing the park and magnificent waterfalls from the air is a cool adventure that you and your crew will remember forever.
STRONG NATIONAL MUSEUM OF PLAY
Who's ready for play time? At The Strong National Museum of Play in Rochester, play time is offered all day! With interactive exhibits, immersive programs, and so much more, you can watch as children engage with others, while learning about the history of all things play!
Wander into the National Toy Hall of Fame (more below) or learn about the History of Electronic Games through a fun educational experience. Make sure to make time to explore the Skyline Climb. Adults and kids alike can challenge themselves on this ropes course that features balance beams, wobbly bridges, ropes, and a zipline platform.
In addition to the amazing exhibits, you'll also find a carousel and train that the kids will love. You're never too young or too old to learn something cool while at The Strong!
NATIONAL TOY HALL OF FAME
Remember classics and reflect on some of the best toys of all time when you visit the National Toy Hall of Fame at The Strong. From American Girl Dolls to Alphabet Blocks to Dominos and much more, see specialty toys and the influence they have had on children's lives through the years.
Each year, the hall inducts new toys into their Hall of Fame, and you can see classic and new versions of them here. You can even nominate your favorite toy!
Read More: 23 THINGS TO DO IN ROCHESTER NY (AND THE FINGER LAKES)
ADIRONDACK EXPERIENCE
In the heart of the Adirondack Mountains you'll find an amazing place called The Adirondack Experience. This stunning nature area and museum features 20 buildings on 120 acres of land overlooking Blue Mountain Lake. Here you can learn about the region's past, and how preservation and conservation is leading to the present.
It's not just any museum, though. The Adirondack Experience is…well, an experience! In addition to browsing the museum, you can also do things like row an authentic guide boat, work to break up a logjam, climb a fire tower, or hike to Minnow Pond. Let the kids feed the fish, and enjoy toys and games from the past.
See permanent exhibits like Life in the Adirondacks, which is a 19,000-square-foot  fully immersive and interactive exploration of the Adirondack Park and its people. See the outdoor exhibits and historic buildings, such as a one-room schoolhouse from 1907. Climb the Whiteface Mountain Fire Tower for spectacular views of the surrounding area. And there's so, so, SO much more!
There is truly so much to do here, you could spend all day. The Adirondack Experience is truly one of the best things to do in Upstate NY!
MONTEZUMA NATIONAL WILDLIFE REFUGE
If you're planning to visit the Finger Lakes area of Upstate NY, I highly recommend a stop at the Montezuma National Wildlife Refuge. This refuge provides a place for migratory birds to rest, feed and nest. With over 10,000 acres, the refuge is visited by bald eagles, ospreys, herons, and many more birds. Some make the refuge their home year-round.
Take a guided tour here and learn about the importance of the refuge. Perfect for birdwatching, the refuge also has hiking trails, observation towers, and picnic tables to enjoy. Cross-country skiing and snowshoeing are popular here in the winter months. Fishing is a year-round activity here.
If you're wanting to take in some of the beautiful views, there's also a 3-mile-long auto tour you can take in your car, with viewing areas along the way.
BOLDT CASTLE
If you want to feel like you're in a fairytale while cruising through The Thousand Islands, then a stop at Boldt Castle is a must!
Boldt Castle is located on Heart Island and is only accessible by water. From both Canada and the United States, visitors can visit on a tour boat, or by personal watercraft.
This European-style castle was built by George C. Boldt, owner of New York City's iconic Waldorf Astoria Hotel, for his beloved wife, Louise. Sadly, Louise died before the castle was finished, and Boldt never returned to the castle.
The Thousand Islands Bridge Authority rescued the castle from ruin in 1977, so the building could finally be enjoyed. Visitors can tour the castle, marvel at its craftsmanship, see the gardens, and fall in love with the stunning scenery all around.
NATIONAL BASEBALL HALL OF FAME
Let's hit a home run on this vacation! Whether you're a huge baseball fan or you're someone who is looking to learn a bit more about the sport, you've got to visit Cooperstown in New York State because it's home to the National Baseball Hall of Fame!
Celebrate legendary players, see iconic uniforms, and learn why baseball is America's favorite pastime. See some of the greats, learn about famous teams and watch clips of some of the greatest plays. Listen as cheers flood the museum and see how inclusion has played a role in this sport.
It's a must-visit for any baseball fan!
JELL-O GALLERY MUSEUM
Have you been dreaming about Jell-O lately? Whether you're on a road trip or really just love Jell-O, head into LeRoy, NY and visit the Jell-O Gallery Museum. Invented in LeRoy in 1897, you'll learn everything you've ever wanted to know about this jiggly treat!
Children will enjoy a scavenger hunt and adults will love learning trivia about this famous food.
The tour normally takes around 45 minutes and is a nice little activity to break up long drives. Get ready to jiggle through the museum and learn cool facts about Jell-O!
HARRIET TUBMAN HOME
Take a guided tour through legendary abolitionist and social activist Harriet Tubman's Home when you visit Auburn, NY. Learn about Harriet's lasting legacy and see how she saved so many through the Underground Railroad.
Discover facts about this amazing woman while you wander through the home, and feel the essence of her throughout the property and grounds. See what her final home was like and learn more about her life and legacy.
SYLVAN BEACH AMUSEMENT PARK
The historic Sylvan Beach Amusement Park in Sylvan Beach, NY is a small and retro amusement park that makes for the perfect day trip! This family-run park is great for families and people with small children. With vintage rides and classic games, it's full of good, old-fashioned fun that never goes out of style.
Have fun on the bumper boats, play a round of mini golf, or fly down the super slide. Take a ride on the Galaxi Coaster, spin on the Scrambler, twirl around in the teacups, or take the little ones to Kiddieland — it features 10 rides for the littlest guests.
You'll find plenty of food and games here too, and even an arcade! A visit here is a great way to spend the day in Upstate NY.
MIRROR LAKE
Upstate New York is known for its wild beauty and stunning scenery and Mirror Lake in Lake Placid, NY is no different. Choose to kayak on the calm and cool waters or go for a delightful swim in the warm summer months.
Relax by the lake in the evening with a nice cocktail and be mesmerized by the mountain peaks in the distance. Visit during the winter and go for brisk walks or have an adventure dog sledding and ice skating.
Mirror Lake is truly beautiful, no matter the season.
Read More: OLYMPIC-SIZED FUN: 20 THINGS TO DO IN LAKE PLACID
WINE TOUR THRU THE FINGER LAKES REGION
It's time to sit back, relax and sip on some wine! Whether you're in the mood for white, rose, or red, the Finger Lakes region offer plenty of fun wine tours that will satisfy all your cravings. With plenty of award-winning wines to taste, call an Uber and prepare for a good time.
A great way to experience the amazing wines here is to explore one of the region's wine trails. The lakes of Canandaigua, Cayuga, Keuka and Seneca are home to the most wine trails, and you can't go wrong with any of them.
Whether you do this as a girls trip or a romantic date idea, this will be a blast in a glass.
NIAGARA FALLS
Probably known as one of the most famous waterfalls in North America, Niagara Falls is a bucket list destination you've got to see. Take a tour and see American Falls, The Horseshoe Falls, and Bridal Veil Falls, and listen to the heavy hitting falls pound into the water below.
Choose to see the falls from the boat on the Maid of the Mist and feel the water on the skin, or get up close on a hike at the Cave of the Winds. The awe-inspiring sights will send shivers throughout your body and will be something you remember for a lifetime.
Read More: 19 CAN'T-MISS THINGS TO DO IN NIAGARA FALLS NY
CORNING MUSEUM OF GLASS
See an impressive and eye-catching museum in Upstate New York when you visit the Corning Museum of Glass. With more than 50,000 glass objects, you can see collections and exhibits solely dedicated to the art of glass.
With certain pieces older than 3000 years old, the Corning Museum showcases some of the best pieces to date. From the history of glass to present day practice, embrace the brilliance behind it and learn a new trade.
MOHONK MOUNTAIN HOUSE
Set among rolling hills and directly on the river in the Hudson Valley, Mohonk Mountain House is a charming retreat for many New York City locals. Enjoy nature at its finest at this amazing resort and spa.
Treat yourself to a farm to table dinner experience throughout the year and relish in the fresh air. Swim in the summer, watch the leaves change in the fall, take on snowy sports in the winter, and catch the first bloom of spring at this idyllic resort.
LAKE GEORGE
Fall in love with New York State's classic American town with a visit to Lake George, NY. This family-friendly town is the ideal location to plunge into the lake, go for a lake cruise, and enjoy an ice cream or two.
Whether you want to parasail, kayak or jet ski, take on the lake for a thrilling adventure or go for a hike in the stunning forest and see wildlife. With crystal clear waters and near perfect temperatures, have the summer vacay of your dreams!
Read More: 17 PHENOMENAL THINGS TO DO IN LAKE GEORGE, NY
LUCILLE BALL DESI ARNAZ MUSEUM
Embrace a blast from the past at the retro Lucy Desi Museum in Jamestown, NY. See rare memorabilia, walk through old sets, and see costumes that Lucille Ball once wore at this museum located in Lucille Ball's hometown.
Whether you're an I Love Lucy fan, or Lucille and Desi are your favorite comedy couple, you'll understand the lives of these greats and honor their legacy with a visit here. With personal belongings, photographs and scripts to see, remember the past with a little laughter along the way!
WHITEFACE MOUNTAIN
Pull out those ski gloves and get ready to carve into some fresh powder when you visit Whiteface Mountain. Beginners and experts will thrive on the slopes at Whiteface Mountain, and don't forget to warm up with a hot chocolate after an intense, adrenaline-filled day!
With stunning landscapes and picturesque views all around, it's hard not to enjoy your time at Whiteface. While the winter is a hot spot for avid skiers and snowboarders, the summer paves the way for hikers and those who love the outdoors.
CHIMNEY BLUFFS STATE PARK
Chimney Bluffs State Park may be small, but it packs an everlasting punch. With great hikes for all skill levels and a beautiful natural environment, Chimney Bluffs is quite special. See massive cliffs, sharp edges, and intense points, as these peaks feel like something from outer space.
Whether you walk along the shores of Lake Ontario or hike within the wooden forests, you'll see massive earthen spires along the way. Take the Bluff Trail to see the edges and get those Instagram-worthy pictures.
TAUGHANNOCK FALLS
From breathtaking gorges, to rim trails that allow you to put your adventure cap on, Taughannock Falls is truly special. This state park is right off of Cayuga Lake and is perfect for an afternoon activity.
Look up to the strong and powerful falls and watch as the white water gushes down. Bad weather can sometimes affect the trails, so always check before arriving to see if anything has been closed.
And listen, if you're up for some active adventure then the flat waters of Cayuga Lake within the same park are the perfect place for kayaking in New York State.
LEMON SQUEEZER
Tie up your laces and squeeze your way into an unusual rock formation on the Appalachian Trail when you tackle the Lemon Squeezer. This rocky and rugged trail is fabulous for thrill seekers and nature lovers who are looking for quirky and entertaining hikes.
While this can easily be tackled by novice hikers and most walkers, I highly suggest wearing good shoes and always watching where you step. See the wild appeal of the Appalachian Trail and have a go at a fun and tight hike!
ITHACA FALLS
If your Upstate New York vacation has you going to Ithaca, I highly recommend going to Ithaca Falls. It is the last of many waterfalls in the Hanging Valley, and is an excellent afternoon activity to get some fresh air.
The splash pool at the bottom of the falls and the creek below is known by locals as a great fly fishing spot. So bring your rods and start fishing! Get a glimpse of the waterfall roadside or head into trails for a closer view.
Read More: 22 THINGS TO DO IN ITHACA NY FOR YEAR-ROUND FUN
ROCKWELL MUSEUM
Take a trip to the Rockwell Museum in Corning, NY, which is the only Smithsonian-affiliated museum in Upstate New York. View the red brick building and fall in love with the amazing architecture that houses fantastic collections of fine art.
Focusing on American paintings, Native American objects, illustrative art, and contemporary photography, the diverse pieces tell a story through American history. See fabulous artifacts and see the roots of America!
WATKINS GLEN STATE PARK
Wake up early, put on some comfortable walking shoes and get to Watkins Glen State Park. As one of the most famous state parks in the Finger Lakes region, you can walk 2 miles on paved paths and come across 19 waterfalls.
Wander along the Gorge Path that winds you around cliffs and gives you an excellent view of the falls. Feel free to extend your hike by camping at the park and diving deeper into its natural and wild landscape.
WASHINGTON'S HEADQUARTERS STATE HISTORIC SITE
If you're a New York City local and looking for a bit of fresh air and unobstructed views, I highly suggest an outing to Washington's Headquarters State Historic Site. Overlooking the Hudson River in Newburgh, NY, see the place George Washington once called home during the Revolutionary War.
Known as the nation's first publicly owned site, tour the house where history was made and wander along the grounds for a stunning view of the Hudson Valley. Reflect in this beautiful setting before going into town for a bite to eat.
SAUGERTIES LIGHTHOUSE
Explore the allure of Saugerties Lighthouse and even spend a night in its new bed and breakfast. Take a guided tour and discover the lighthouse's history in the Hudson Valley. Climb to the top of the watchtower and look out onto views of the Catskills and the Valley beyond.
Whether you go for a little walk through the wild grass or plan on staying for the night, check out the tides and wear appropriate shoes. Get away from daily pressures and visit this unique lighthouse.
BUTTERMILK FALLS AND PEEKAMOOSE BLUE HOLE
Feel like you're in the Caribbean at this New York State dreamy watering hole. Nestled into the Catskills, you'll find the perfect swimming hole at Peekamoose Blue Hole and an idyllic waterfall at Buttermilk that will cool you off during the summers.
I recommend getting there early, as parking is limited. While the falls are about a mile away from the Blue Hole, they're typically less busy, which gives you plenty of space to spread out. Dip in the ice cold water and remember to bring a little picnic.
STORM KING ART CENTER
Meander through an outdoor museum to see one of the largest collections of outdoor sculptures when you visit the Storm King Art Center in New Windsor, NY. With over 500 acres to conquer, embrace the hills, meadows and forests through a journey of creative expression.
The art center is where art and nature truly come together. Spend the day walking outside and exploring the amazing artwork featured here. You'll also find an outdoor cafe, bike rentals, galleries, and a museum store.
HERKIMER DIAMOND MINES
Keep your eyes peeled for the next big diamond! Children will adore this above ground mine, where they will sift through large rocks in the hopes of finding a diamond at the Herkimer Diamond Mines.
Search for Herkimer Diamond Quartz Crystals, some of which were formed over 500 million years ago! Some of the crystals may be sitting out in front of you, but breaking the rocks looking for them is a popular search method too. You get to keep whatever you find.
After you find one, visit the Build and Wear, Build to Share Center where professionals will help you create a jewelry piece.
FORT TICONDEROGA
Learn about the iconic history of Fort Ticonderoga through an interactive experience and live performance. March to fifes and drums, smell the fresh blooms in the gardens, and have an epic day playing in the fort with friends and family.
From hiking trails, to a fun maze and fabulous reenactments, discover an old world while living in the present. Climb to the top of the fort and see breathtaking views of Lake Champlain and Vermont's mountains.
OLD FORT NIAGARA
If you're planning a vacation to Niagara Falls, I highly recommend stopping off at Old Fort Niagara for an epic historical treat. This 18th century building on Lake Ontario holds significance to the French and Italian War, the War of 1812, and the American Revolutionary War.
Step into the past with reenactments, artifacts and much more to gain a deeper understanding on how this fort was influential in helping Niagara, Canada and America. Take in the views and witness something new!
INTERNATIONAL BOXING HALL OF FAME
Get your gloves ready and see some of the greats at the International Boxing Hall of Fame in Canastota, NY. While this museum may be small, I would allow around an hour to explore the exhibits and artifacts found here.
From the trophy wall, to the belts, trunks and gloves, see what boxing is about and why it is loved. Walk the same route as greats like Muhammad Ali, Sylvester Stallone, Mike Tyson and much more.
GEORGE EASTMAN MUSEUM
Do you love photography or want to work in film? Then book your ticket and make your way to the George Eastman Museum in Rochester, NY. As the world's oldest museum dedicated to photography and film, see archived collections and much more while visiting.
While the buildings, memorabilia and art pieces are a true inspiration, make time to explore the exceptional gardens. Feel the time capsule of film and photography around you at this brilliant destination.
AUSABLE CHASM
Ready to visit "The Grand Canyon of the Adirondacks?" Nature is all around you, when you visit Ausable Chasm.
Whether you're looking for miles of hiking trails, or want to take on the white water rapids, Ausable has plenty of adventures for you to take on!
Go rock climbing, hang out on cliffs, and pass by endless waterfalls at this unique destination. Camp with family and friends, take a tubing float tour, explore the Adventure Trail ropes course, and much more. You'll never run out of things to do at this amazing outdoor location.
OLD ERIE CANAL HERITAGE PARK
Get to the bottom of the Erie Canal at Old Erie Canal Heritage Park. Walk through the former Lock 52 site in Port Byron, NY and feel the authenticity all around you at this 19th century treasure.
Enjoy hiking, picnicking, horseback riding, bicycling, canoeing, fishing, and snowmobiling here.
Walk around the park, embrace what once was, and see the Erie House Saloon, Blacksmith Shop, and Mule Barn. Dating back to 1854, this is a great way to see how life and landscape has changed.
THE WILD CENTER
See things from a new perspective at the Wild Center in New York State. With over 115 acres of open space, see different types of animal and plant life at this wild and wonderful place.
With live animals, canoes, and guided walks, there is plenty to do here. Children will love the giant spider webs, birds' nests, and hollow trees on the wild walk, or guests can watch informational videos to learn about the area's preservation and conservation practices.
WILDER HOMESTEAD
Have you ever heard of the book, Farmer Boy? Brush up on the classic story and take a tour of the Wilder Homestead, where Almanzo Wilder spent his early life. Farmer Boy was written by his wife, Laura Ingalls Wilder, and gives insight on his daily life and boyhood experiences.
Take a tour and see what life on a homestead was once like. Walk around the property, see inside the farm and locate all the favorite parts from the famous book.
SARATOGA RACE COURSE
Place your bets and start cheering for the fastest horse on the track! From late July through early September, get ready to dress in your Sunday best and have a fabulous time at the Saratoga Race Course. With an electric atmosphere that will last for hours, sit back, bet and win!
Known as one of the best sporting venues by Sports Illustrated, come for a race or a farm tour, where you will be shown around the barn and enjoy a yummy breakfast.
SLEEPY HOLLOW
Do you believe in ghost stories? While the charming town of Sleepy Hollow, NY has loads of allure, it was also written about in Washington Irving's famous tale, The Legend of Sleepy Hollow. While the spooky season is appealing for many visitors, Sleepy Hollow is beautiful all year round.
With delicious restaurants, boutique shops, and historic sights, spend a weekend away from the stresses of life in this quaint town. Visit Headless Horseman Bridge, walk along the waterfront, and fall in love with small town living.
ANTIQUE BOAT MUSEUM
Boat lovers will love the Antique Boat Museum in picturesque Lake Lawrence. See fresh water boats, excellent craftsmanship, and thousands of artifacts at this museum. Celebrate boats and understand the importance of them in this area of the U.S.
With a large nautical heritage surrounding the museum, see over 300 unique boats that add to the culture of the community. Get your lake legs ready for a tour on the lake and spend the day by the calm and serene waters.
MORE INFORMATION FOR YOUR TRIP TO NEW YORK
WHERE TO STAY IN UPSTATE NY
Follow us here: Facebook | Twitter | Instagram | Pinterest | YouTube | MSN | TripAdvisor | Flipboard
All articles belong to 365 Atlanta Family LLC, and all photos belong to us as well, unless otherwise noted. It's all copyrighted. Please don't repost anything elsewhere without asking me first. All rights reserved. This site uses cookies to enhance your experience.
We make no guarantees of any price listed on our site. We are not responsible for content on external web sites linked from ours, including linked resources, an external blog post, any partner site, hotel property sites, or affiliate sites. We only write about places we love in an attempt to help you in your adventures, but we can't guarantee you will love them, too.
Posts may contain affiliate links at no cost to you. Several of our trips are also compensated by the respective tourism boards for the city or state we are visiting. This never impacts how we share the destination with you – opinions are always our own and we pride ourselves on that. We do not sell links or accept unsolicited guest posts under any circumstances. Don't even ask.
United States Copyright, 365 Atlanta Family, LLC
View our Privacy Policy | Subscribe to our Newsletter | Contact Site Owner | View Terms & Conditions | About Us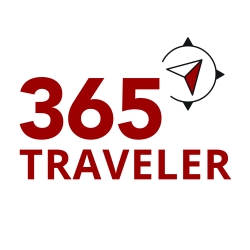 Latest posts by Beth Hoad, Staff Writer
(see all)