Known for rough winters and endless lakes, Minnesota can also be a unique destination for anyone looking for an urban getaway. The Twin Cities of Minneapolis and St. Paul are filled with local treasures, some slightly more hidden than others.
Decades of industrial history have made this part of the state a hotbed for excavation, exploration and interpretation of an iconic past. A thriving art scene brings internationally acclaimed work to the city's museums and galleries, while also celebrating local talent. Lake beaches, hiking trails and waterfalls can be found throughout the city, making it easier to unplug while staying connected.
The best way to get to know Minneapolis is to discover it like a local; start downtown, but be sure to venture out in every direction to get a full taste of this Midwestern hub.
Here are 23 things to do in Minneapolis that you just can't miss!
MINNEAPOLIS INSTITUTE OF ART
To immerse yourself in a collection of works spanning nearly 5,000 years, spend a day at the Minneapolis Institute of Art, also known as Mia. With a collection numbering over 9,000 pieces and a constantly rotating schedule of contemporary works, the institute is guaranteed to have something on display for even the pickiest art connoisseur.
Programs hosted by the institution include family-oriented events, panel discussions, Third Thursdays and the Minnesota Artists Exhibition Program, which gives local artists a visible platform to share their work. Open Tuesday through Sunday, the institute is located just south of Washburn Fair Oaks green space, on the Minneapolis College of Art and Design campus.
WALKER ART CENTER
Nearly 150 years ago, Minneapolis businessman T.B. Walker opened his home to the public as one of the area's first true art galleries. After expanding and acquiring a huge collection, the Walker Art Galleries were built on the present site of the Walker Art Center in Lowry Hill. Today, the center and neighboring Sculpture Garden are not only one of the most popular sites for art lovers in the state, but also in the entire country.
Since 1940, the institution has been dedicated to the work of contemporary artists, showcasing a breadth of mediums from a growing permanent collection. A rotating exhibition schedule keeps things fresh with performances, new works and classics from curated collections from throughout the last century. Music, dance, film and conversation fills the center's events calendar, so arrange your visit to line up with one of the museum's one of a kind offerings.
The Walker Art Center is open Thursday to Sunday, while the Minneapolis Sculpture Garden is open daily. The museum offers free admission on Thursday nights along with in-site tours for those looking to get to know the space on another level.
PAISLEY PARK
Opened to the public in 1987, Paisley Park keeps Prince's dream of a creative haven alive. Filling the role of the musician's creative sanctuary, the museum keeps his presence in Minneapolis alive through tours and exhibitions. As the artist's former recording studio, venue, and estate, the complex holds artifacts, memorabilia, and decades of music history, all while remaining an active production space.
A number of tours and experiences are available to the public throughout the year, including the Paisley, VIP and Ultimate Experiences. These tiered packages offer visitors access to behind the scenes exclusives like private screenings, archive viewings, and photo opportunities.
Paisley Park is open Thursday through Monday and is located a twenty minute drive from Central Minneapolis. Have a die hard Prince fan in your life? Get them a Paisley Park gift certificate for an unforgettable introduction to the artist's creative process. A visit here is one of the best things to do in Minneapolis.
MINNEHAHA FALLS
Tucked into a corner of the city, Minneapolis' Minnehaha Falls is an unexpected surprise for anyone looking to take a breather from city life. Located just north of Minneapolis- St. Paul International Airport, Minnehaha Regional Park is home to the 53- foot falls, as well as river views and forested paths.
Native trees and flora are spread out throughout the park's 193 acres, making it an ideal day destination for a picnic, birdwatching excursion or quick escape from the heart of the city. Other park attractions include a wading pool, disc golf course and even bike rentals; the park is home to a network of bike paths as well as walking trails.
Trails overlook the Mississippi River and extend as far as Fort Snelling State Park. Combine both parks for an entire day of hiking Minneapolis' scenic riverbanks.
WEISMAN ART MUSEUM
Located on the western edge of the University of Minnesota Campus, the Weisman Art Museum (WAM) is hard to miss; built of steel and brick, the building is a geometric marvel. Home to a diverse collection, the museum curates and presents showcases of contemporary work from American and international artists. The permanent collection features ceramics, furniture, prints and more, representing various eras and creative movements.
App- based tours are available to enhance your stroll through the galleries, and guided tours are available in the summer months. The on- site WAM shop offers locally made gifts, souvenirs and mementos. The museum is open to visitors Wednesday through Sunday.
GUTHRIE THEATER
Located in Downtown Minneapolis, the city's Guthrie Theater is your go-to for an unforgettable drama experience. Housed in a Jean Nouvel- designed building, the venue encompasses two stages and a black-box theater that hosts rotating performances.
The theater's refreshing takes on classics reflect the Twin Cities community, giving visitors an intimate glimpse into a local drama community. Check the Guthrie's online show schedule for more information about upcoming events and tickets. Food and drink service has been paused due to COVID-19, so be sure to grab a bite to eat downtown before arriving.
GUTHRIE'S ENDLESS BRIDGE
The Endless Bridge is one of the Guthrie Theater's most recognizable features- and one that might just make you do a double take. Measuring nearly 180 feet lengthwise, the bridge is a cantilever that juts out from the front of the building. Suspended above the parkway directly in front of the theater, it hovers as an extension of the building, seemingly unsupported.
From inside, the bridge leads to a patio offering views of Downtown Minneapolis, the Mississippi River and St. Anthony's Falls. The Endless Bridge is open to the public and can be accessed from the theater lobby via elevator, whether or not you're catching a performance at the theater.
LYNDALE PARK
Overlooking tiny Lake Harriet, Lyndale Park is another urban oasis to visit after a busy day spent exploring the city. Situated slightly outside of the center of Minneapolis, the park invites you to relax, whether it's on a sunny Sunday morning or hot summer evening.
The park's multiple gardens offer plenty to see while enjoying the walking paths. Start with the Peace Garden's native floral beds, which bloom from March until the seasonal frost begins. The Rose Garden's elegant buds are best seen between June and October, while the Annual- Perennial Gardens see flowers begin to emerge in May. Don't miss the Butterfly & Hummingbird Gardens for the chance to see colorful critters up close.
When in bloom, the gardens make for a unique photo backdrop, so bring your camera.
MINNEAPOLIS SCULPTURE GARDEN
Located adjacent to the Walker Art Center, the Minneapolis Sculpture Garden is the perfect solution for when you're craving art but don't want to spend a beautiful day cooped up indoors. The sculpture garden is a carefully curated urban park environment that holds a number of outdoor sculptures by renowned artists. Two new works were just unveiled last year, and the garden reflects the progress of contemporary sculpture.
Get to know the work with the help of the garden's self guided tour sheet or discover the sculptures by chance as you wander at your own pace. Check out the center's online "Garden Stories" series to learn more about the spirit behind the work before you go.
The Minneapolis Sculpture Garden is open daily from 6 am to midnight.
MIDTOWN GREENWAY
Linking the Mississippi River and Minneapolis' lakes, the city's Midtown Greenway is your ticket to staying active while visiting. Totaling 5.5 miles, the Greenway runs along a former railroad corridor and is open to cyclists and pedestrians.
Biking the length of the Greenway lets you stay present without having to worry about traffic in a city you're not familiar with. Lake Street, one of the city's thoroughfares, is parallel to the entirety of the Greenway, meaning you can veer off track when it's time to take a break and stop at a local restaurant or shop.
Are you an early bird or a night owl when it comes to getting outside? The Greenway is open 24/7, so don't hesitate to start your day off with an extra early bike ride. There are a number of local bike retailers throughout the neighborhoods surrounding the Greenway, many of which offer rentals.
BOOM ISLAND LIGHTHOUSE
Located within Boom Island Park, the Boom Island Lighthouse looks out over the Mississippi from underneath the Plymouth Avenue Bridge. Hidden in plain sight, the lighthouse is a quaint attraction within a centrally located green area of Minneapolis.
Make the lighthouse your starting point or destination while hiking the Heritage Trail, or exploring nearby Nicollet Island Park. With skyline views of Downtown Minneapolis, the lighthouse also makes the perfect setting for a sunset picnic along the water.
If you want to spend a morning paddling up the river and admiring the lighthouse from an entirely new angle, consider renting a kayak with the self- serve Twin Cities' Mississippi River Paddle Share program; the area's kayaking routes will take you right to Boom Island Park.
CHAIN OF LAKES REGIONAL PARK
As part of the Minneapolis area's Grand Rounds National Scenic Byway, the Chain of Lakes Region Park has a lot to offer, especially if you're up for the closest thing to a beach day in Minnesota. Bde Maka Ska Lake (formerly known as Lake Calhoun), Lake Harriet, Cedar Lake and Lake of the Isles are all part of the chain, which lies just west of the Uptown district.
Bde Maka Ska and Lake Harriet both have beaches and offer swimming along with windsurfing and kayaking. Lake of the Isles has a shoreline dog park so your pooch can enjoy the weather along with you.
One of the parks' most inviting characteristics is the way they connect to one another via trails, bike paths and walking paths; you can walk or bike the circumference of a single lake or visit two or more in one day. After a day spent soaking up the sun, you'll find it hard to believe the lakes are only a ten minute drive from the center of Minneapolis.
THEODORE WIRTH REGIONAL PARK
Theodore Wirth Regional Park is the place to go for year-round fun in Minneapolis. Home to hiking trails, bike paths, a fishing pier, golf course, soccer fields, tennis courts, a beach, and winter fun, like snowshoeing, sledding and tubing, and snowboarding, you'll never run out of things to do here!
QUAKING BOG LOOP HIKING TRAIL
Located within Northwest Minneapolis' Theodore Wirth Regional Park, the Quaking Bog Loop Hiking Trail takes you through wetland and forested paths via trails and a series of boardwalks. This unique part of the park is filled with native fauna and flora that thrive in the moist ecosystem.
The hike itself is not challenging, but does include some light climbs as you traverse the 1.6 mile loop. Don't miss the adjacent Eloise Butler Wildlife Garden for butterfly and blossom-spotting. This is one of the less frequented hikes within the greater Twin Cities area, meaning you'll find yourself surrounded by the sounds of nature.
Look for the Quaking Bog trailhead and parking lot right off of Theodore Wirth Parkway.
ELOISE BUTLER WILDFLOWER GARDEN AND BIRD SANCTUARY
Along with Quaking Bog, Theodore Wirth Regional Park is home to the Eloise Butler Wildflower Garden and Bird Sanctuary, another tranquil addition to this low key natural area. Open seasonally, the garden has over 500 plant species and sees a variety of bird life year round.
The garden hosts walks, storytelling events and birding tours throughout the warmer months, joining the park's JD Rivers Children's Garden. Once you've admired the colors, scents and sounds of the garden, take a short walk to Wirth Lake Beach, where you'll find picnic areas and more trails.
Combine the garden with the Quaking Bog Hiking Loop for a day spent enjoying Minneapolis' natural haven.
BELL MUSEUM
The University of Minnesota's Bell Museum offers science- based fun for the whole family. Dedicated to Minnesota's natural history, the Bell offers life size dioramas, planetarium shows, rotating exhibits and interactive activities for the most curious visitors.
Check out the permanent Minnesota Journeys exhibit for an adventure through the state's natural history since the dawn of time. Or stop by the Touch & See lab to meet live animals, learn about the museum's diverse specimen collections and witness scientific discovery in the making. After catching a planetarium production, take a peek into the Curiosity Shop, where you'll find the perfect oddity to wow your friends.
The museum's rotating artists in residence add a contemporary, creative lens to the act of exploration, while programs like the Constellation Hunter challenge keep you and the little ones engaged beyond the museum.
The Bell Museum is open Wednesday through Sunday and located along Hennepin Avenue in St. Paul.
SEE A TWINS GAME
Seeing the Twins represent the Twin Cities is a quintessential part of any sports fan's bucket list. Minneapolis' Target Field is your destination for game night, so be sure to check the schedule and book your seats before your trip.
While in the city, don't miss your chance to tour Target Field from the perspective of one of the players; behind the scenes tours are available throughout the week. Public Tours take place daily at 11:00 am and 2:00 pm, while Game Day tour times may vary.
Tours are also conveniently available right before scheduled games, meaning all you have to do is arrive extra early. It's best to purchase Pregame and VIP tours in advance to secure your spot. If you're feeling pumped about the next game, there's no better way to experience true Twins spirit than a tour of the team's home field.
MILL CITY MUSEUM
Showcasing the history of Minneapolis' heyday as a center of flour production, the city's Mill City Museum draws you in as soon as you pull up in front of the building. The museum is housed in an eight story ruin of the former Washburn A. Mill. Overlooking the Mississippi, the haunting structure has been converted into a headquarters for the preservation of the mill's vibrant past and its present function as a center of education.
The museum covers all aspects of the Minneapolis flour industry, with artifacts like vintage equipment, machinery and advertisements. You'll travel through all eight stories learning about what it was like to work at the mill while enjoying photographs, videos and audio that re-imagine the experience.
After catching a historic mill or riverfront walking tour, grab a bite to go at the museum's Bushel & Peck cafe. Be sure to check the museum calendar for special exhibits; the space is also host to the Saturday Mill City Farmers Market, where you can shop for local goods.
LORING PARK
Centrally located and easy to reach from Downtown Minneapolis, Loring Park is one of the city's signature green spaces. Featuring bike paths, lawns and – you guessed it- a lake, the park is an ideal place to stop and enjoy coffee or lunch while downtown.
Dating back over a century, the Basilica of St. Mary also calls the park home. Once you've walked the lake loops, head to one of the many local cafes, eateries and shops that surround the park.
Loring Park is conveniently located one block away from both the Walker Art Center and the Minneapolis Sculpture Garden.
TAKE A MURAL WALK
In Minneapolis, the city's music history is front and center, especially when it comes to street art. Start your mural walk downtown, where you'll find the city's best known Bob Dylan mural on the corner of Hennepin and 5th. Eduardo Kobra's huge portrait piece, defined by geometric shapes and a vibrant color pattern, reminds downtown crowds that times are in fact, a- changin'.
Then, head over to Downtown's North Loop district to take in Jonas Never's mural of Prince in his natural element; performing a hit while gazing over Minneapolis.
You can't visit Minneapolis without a stop at First Avenue's star wall. First Avenue is a music venue with a rich history, and on the front of the building, you'll find hundreds of silver stars (and one gold one) that includes the names of musicians. There is no official criteria for getting your name on one of these stars — which makes it all the more exciting when a musician is honored with one. (The gold one is for Prince, by the way.)
Lastly, don't miss the Music Wall, located at the intersection of Marquette and 10th. Counting five stories, this unforgettable piece dates back to the seventies, when the building was occupied by Schmitt Music Company. The mural acts as a giant scroll of sheet music, immortalizing a French piano solo.
STONE ARCH BRIDGE
Towering over the Mississippi River just south of Hennepin Island, Minneapolis' Stone Arch Bridge guarantees stunning views of the city's skyline and rushing St. Anthony Falls. The bridge, known for its series of arches, is a former railroad corridor dating back to 1883, and now features a pedestrian and cycling path connecting central Minneapolis to the Marcy- Holmes neighborhood.
As dusk falls, the arches are illuminated to highlight the structure. You'll find historic information points running the length of the bridge, along with seating areas to relax and enjoy the panorama. Visit in the evening for views of a glowing Downtown skyline.
In June, the city's annual Stone Arch Bridge Festival takes place on the riverbank, bringing performers, live music, artists and vendors together to celebrate Minneapolis in the shadow of one of its most famous landmarks.
HISTORIC FORT SNELLING
Located just south of the city, Historic Fort Snelling is a National Historic Landmark and former military fort open to the public. The fort's strategic location on the banks of the Mississippi saw the convergence of diverse cultures, trade routes and military activity throughout its past.
Today, guests can stop by the Visitor's Center to learn more about the fort, local Native American culture, and the geographical significance of this pocket of Minnesota. The Fort Snelling museum store offers historically inspired mementos. Group tours (10 adults or more) are available for those traveling with family or friends.
Historic Fort Snelling is open seasonally, from Memorial Day until Labor Day. Visiting hours are 10am to 4pm, Wednesday through Sunday.
MALL OF AMERICA
As the largest mall in the United States, the Mall of America is more of an attraction than a shopping center; that's something you'll quickly find out on your first visit. With over 500 shops, the sheer size of the mall is sure to impress even before you experience the on-site theme park. The Nickelodeon Universe theme park offers rides, costumed characters and food courts, all within the mall itself.
The Sea Life Minnesota Aquarium is the state's largest, and invites Mall of America visitors to get to know underwater wonders before or after a once in a lifetime shopping spree. You'll see rare fish, sharks, sea turtles, and even rainforest critters, like crocodiles, up close while touring Sea Life's 300-foot long display tunnel.
When it comes to the ultimate mall, it's best to set aside an entire day -or two- to experience all the space has to offer without rushing through it. The mall is open daily and has plenty of on-site dining and entertainment options to keep you fueled and on the edge of your seat.
MINNEAPOLIS SKYWAY SYSTEM
Looking for a unique way to get around the city? The Minneapolis Skyway System, a system of enclosed pedestrian walkways that connect more than 80 city blocks, is the way to go.
These second-level bridges were first built in the 1960s, and now are popular with residents and visitors alike. The 9.5 miles of pathways connect you businesses, stores, hotels, art galleries, restaurants, and more.
Make sure to plan ahead — the skyways are generally open from 6:30 a.m. to 10 p.m. on weekdays, and shorter hours on weekends, but they don't all keep the same hours. You'll find some are open from just 6 a.m. to 6 p.m. Check first!
MORE INFORMATION FOR YOUR TRIP TO MINNESOTA
WHERE TO STAY IN MINNEAPOLIS
Follow us here: Facebook | Twitter | Instagram | Pinterest | YouTube | MSN | TripAdvisor | Flipboard
All articles belong to 365 Atlanta Family LLC, and all photos belong to us as well, unless otherwise noted. It's all copyrighted. Please don't repost anything elsewhere without asking me first. All rights reserved. This site uses cookies to enhance your experience.
We make no guarantees of any price listed on our site. We are not responsible for content on external web sites linked from ours, including linked resources, an external blog post, any partner site, hotel property sites, or affiliate sites. We only write about places we love in an attempt to help you in your adventures, but we can't guarantee you will love them, too.
Posts may contain affiliate links at no cost to you. Several of our trips are also compensated by the respective tourism boards for the city or state we are visiting. This never impacts how we share the destination with you – opinions are always our own and we pride ourselves on that. We do not sell links or accept unsolicited guest posts under any circumstances. Don't even ask.
United States Copyright, 365 Atlanta Family, LLC
View our Privacy Policy | Subscribe to our Newsletter | Contact Site Owner | View Terms & Conditions | About Us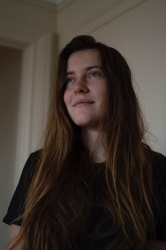 Latest posts by Anita Maksimiuk, Staff Writer
(see all)