If you're looking for an energetic and vibrant city to explore, Arlington, Texas is your place. With plenty of attractions and activities to enjoy, this guide will help you make the most of your time in Arlington.
There's something for everyone in this Texas town, from world-class attractions like Six Flags Over Texas and the Dallas Cowboys Stadium, to bustling nightlife and delicious restaurants. Our guide has been curated to help you find the best things to do in Arlington TX to make the most of your time in this fantastic city.
Ready to learn more? Here are 11 things to do in Arlington TX that guarantees you'll have a great time.
WATCH THE DALLAS COWBOYS KICK- OFF
Football is one of the most popular sports in the United States, and watching a game is a must-do while in Arlington. The Dallas Cowboys are one of the most successful teams in NFL history, and their home games draw large crowds from all over Texas.
You can watch the Cowboys play at AT&T Stadium, which is also known as Jerry World. The stadium is massive and can hold over 100,000 people, making it one of the largest in the NFL. Even if you're not a huge football fan, watching the Cowboys play is a fun experience, and you're sure to be entranced by the crowd's energy.
If you want the complete experience, show up to the parking lot early and tailgate with some of the most passionate fans in the NFL. For those who don't know, tailgating is when people drink and socialize in the parking lot before the game.
Many people bring barbecues and speakers to create a party atmosphere. Get in the Cowboys spirit before the game and enjoy some good food and company!
Book It: Take a Dallas Cowboys AT&T Stadium Tour!
SOAR AT SIX FLAGS OVER TEXAS
Keeping up with the adrenaline-pumping theme, another can't-miss activity in Arlington is Six Flags Over Texas. This massive amusement park has something for everyone, whether you're looking to experience death-defying roller coasters or take a leisurely stroll through the park.
Some of the most popular rides include Batman: The Ride, a looping coaster that will make your stomach drop, and the Six Flags Hurricane Harbor, a refreshing water slide that's a life-saver on a hot day.
If you're traveling with young children, several kid-friendly rides and attractions can be found here too, such as the carousel and Looney Tunes characters walking around the park.
In addition to the thrilling rides, Six Flags Over Texas is also home to live shows, countless dining options, and shopping opportunities. You could easily spend an entire day at the park and still not see everything it has to offer! A visit here is one of the best things to do in Arlington TX.
SPLASH AT EPIC WATERS INDOOR WATERPARK
If the Hurricane Harbor wasn't enough to satisfy your waterpark needs, Arlington is also home to the Epic Waters Indoor Waterpark. This year-round waterpark is perfect for a day of fun, whether it's hot or cold outside. That's because it's encased in a glass atrium, so you can enjoy the sunny weather or take a dip in the pool, no matter what the temperature is like outside.
The waterpark features a huge wave pool, water slides, and even surfing and bodyboarding lessons. Epic Waters Indoor Waterpark is one of the newest attractions in the Arlington area, yet it's quickly become a favorite among locals.
For the ultimate VIP experience, rent a cabana for the day, which comes complete with reserved seating, and snacks accompanied with waters and sodas. You can also order food and drinks from the cabana, so you don't have to leave your spot by the pool all day!
BIKE RIVER LEGACY PARK
Located along the Trinity River, River Legacy Park is a sprawling 1,300-acre park that's perfect for a day of outdoor activities. The park has numerous hiking and biking trails, making it an excellent place to get some exercise.
You can even rent a kayak or canoe to explore the river, if you're feeling adventurous. This activity is more demanding physically, but it's a unique way to see the park.
In addition to the trails and river, River Legacy Park is also home to an Audubon Society-sanctioned nature center, which offers educational programs about the local wildlife. The nature center also has a butterfly garden, a must-see for nature lovers.
The 8-mile path is maintained by DORBA (Dallas Off-Road Bicycle Association), and is perfect for a beginner or experienced biker. The terrain is mostly flat with a few small hills, making it an enjoyable ride.
Whether you're looking to get some exercise, learn about nature, or just relax in the park, River Legacy Park is the perfect place for you.
STAR-GAZE AT THE UTA PLANETARIUM
Next on the list of things to do in Arlington is star-gazing at the UTA Planetarium. The planetarium offers public shows and educational programs about space, making it approachable for all ages.
During the public shows, you'll be able to see constellations and planets through powerful telescopes. You might even be able to see some planets with the naked eye!
The planetarium itself is a jaw-dropping cylindrical building that's hard to miss. Located in the Chemistry and Physics Building on the University of Texas at Arlington campus, the planetarium is only $7 for adults and $5 for children and students.
If astronomy isn't your thing, there are other ways to enjoy the planetarium — they sometimes host musical experiences in the dome. For example, they recently played Pink Floyd's The Wall. The music is played through 5.1 surround sound while images are projected onto the ceiling, creating an immersive experience.
CATCH AN EXHIBIT AT THE ARLINGTON MUSEUM OF ART
Are you a fan of art? If so, you'll love the Arlington Museum of Art. The museum is small but mighty, with a constantly rotating selection of exhibitions.
Past exhibitions have featured works by Andy Warhol, Diego Rivera, and local Arlington artists. The best part about the Arlington Museum of Art is the staff is always willing to answer any questions you might have about the art.
If you're looking for a more hands-on experience, the museum offers workshops and classes for all ages. For the younger crowd, the Summer Art Camp teaches kids about different art styles and techniques.
Book It: Your Arlington Museum of Art Ticket
STRIKE! AT THE INTERNATIONAL BOWLING MUSEUM & HALL OF FAME
Some activities are timeless and remain extremely popular even thousands of years after being invented. Bowling is one of those activities, and it's what Arlington residents do on a rainy day.
The International Bowling Museum & Hall of Fame is the perfect place to go if you're a fan of the sport. The museum offers a history of bowling and interactive exhibits, where you can learn about the physics behind bowling.
After you've worked up an appetite, head to the on-site cafe for some classic American food. The museum also has a pro shop if you're looking to buy some new bowling gear.
We understand that all this talk about bowling might make you want to go out bowl yourself. If that's the case, try Alley Cat's Entertainment Center. They have bowling lanes, an arcade, a laser tag, and a ropes course.
LISTEN TO TUNES AT ARLINGTON MUSIC HALL
While you're in Downtown Arlington, be sure to check out Arlington Music Hall. Since its opening in 1950, this historical music venue has hosted a variety of acts, including country, rock, and pop performers.
Walking by the marquee, you might think Arlington Music Hall is just another theater. But this music venue has a lot of character, and it's worth checking out.
The Arlington Music Hall is also known for its excellent acoustics. No matter where you're sitting, you'll have a great view of the stage. Looking to dance the night away? Check the calendar to see when the next dance party is happening.
It is also possible to rent the venue for an important event, such as a wedding or graduation party. The venue accommodates 733 seats, and there is a full-service kitchen on site. Finally, if you're yearning to learn, there are often seminars and workshops offered at Arlington Music Hall. You might just find your new favorite hobby!
ENJOY LUNCH AT TOP O' HILL TERRACE
Food is an integral part of Texan culture, and Arlington is no exception. Top O' Hill Terrace is a historic restaurant serving up homestyle cooking since the 1920s.
From illegal gambling in an underground casino's secret room, to raids by the FBI, Top O' Hill Terrace has quite a history. Dubbed 'Vegas before Vegas,' this restaurant has seen its fair share of excitement.
Today, Top O' Hill can be toured as a museum by appointment only. After lunch, you might be in the mood for some shopping therapy.
The Parks Mall is nearby and loaded with all your favorite stores. This indoor mall has over 150 stores and a food court with all of your favorite restaurants. Some of the stores you'll find at The Parks Mall include H&M, Forever 21, Zara, and Sephora.
The Parks Mall is also home to a movie theater so that you can catch the latest blockbuster after a day of shopping. Located on S. Cooper Street, The Parks Mall is easy to get to and has plenty of free parking.
SEE THE TEXAS RANGERS PLAY BALL
If football is the most popular sport in America, baseball is the most historically significant. The Texas Rangers are Arlington's very own Major League Baseball team, and they play their home games at Globe Life Park.
Catch a game and enjoy some good old-fashioned baseball fun. You might even see a home run or two! The team was created back in 1972, and they've been a part of Arlington's culture ever since.
The gift shop at Globe Life Park is where you'll find all the Texas Rangers memorabilia you need. From hats and jerseys to posters and baseball cards, they have everything you need to show your support for the team. The Rangers are famous for their competitive spirit, and they always give it their all. So put on your Rangers gear and come out to support Arlington's team!
When there are no games on the field, Globe Life Park is still open to the public for tours. Learn about the Texas Rangers' history and see what goes on behind the scenes.
TIERRA VERDE GOLF CLUB
If you're looking for one of the most beautiful golf courses in Texas, you've got to check out Tierra Verde Golf Club.
This golf club is where golfing and nature come together. In fact, it's the first golf course in Texas to be certified as an Audubon Signature Sanctuary. Opened since 1998, this golf course is beautiful — surrounded by trees and native grasses.
In addition to the course, you'll also find a learning center, a lighted driving range, a three-hole mastery course, and a putting green complex. Lessons and clinics are also taught here. After a game, make sure to enjoy a meal at the on-site restaurant.
MORE INFORMATION FOR YOUR TRIP TO TEXAS
WHERE TO STAY IN ARLINGTON TX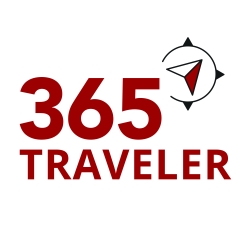 Latest posts by Hank Neutrino, Staff Writer
(see all)