A quick 90-minute jaunt outside of Las Vegas is the entertainment town of Laughlin, Nevada. Unlike its Vegas Strip companion, Laughlin's location within the Colorado River Valley gives this resort town a unique edge over the bright desert lights. Some folks take a day trip from Vegas to Laughlin, while others make it a whole getaway on its own.
Laughlin, Nevada is lauded for having sunshine 300 days a year, according to the town's tourism bureau, and being so close to the water means more activities, besides just hanging at the pool or hunkering down in the casino. Located right on the Arizona border, even sharing an airport with nearby Bullhead City, AZ, Laughlin and the surrounding area is full of fun to be had.
Ready to plan your trip to Laughlin? Here are 13 things to do in Laughlin that we know you and your crew will love!
RESERVE POOL TIME AT GOLDEN NUGGET CASINO
You can get a taste of the Golden Nugget Casino experience without even being in Las Vegas! The location in Laughlin may not have the notoriety of its Sin City sibling, but it's got all the trappings of a good time.
Enjoy table games, slot machines, and so much more in the casino, before heading to one of their restaurants for delicious eats. If you're ready for even more fun after all that, then head to the H2O Pool!
Golden Nugget's H20 Pool is handicap accessible, has a poolside bar, cabanas, and tons of space to soak up the sun. Who wouldn't want to sip a well-deserved cocktail while watching over the majestic Colorado River? Sign us up!
TAKE A UTV EXCURSION IN THE MOJAVE DESERT
If you want to explore the open desert, there are several places to rent UTVs in the Laughlin area. UTVs are Utility Terrain Vehicles, and they are the perfect mode of transportation to explore the Mohave Desert and enjoy the desert air.
Rocky River Adventure Center offers UTV rentals in Laughlin, and you can choose a 2-hour rental, half-day, full-day, or 24-hour rental. They even have some gear, and coolers with water/ice for rental or purchase as well.
Although your UTV adventure will be self-guided, Rocky River Adventure does recommend certain points of interest for guests to explore. Take the 2- to 4-hour Secret Pass/The Narrows journey and drive through the towering desert canyons. Or, you can choose to explore nearby Oatman, Arizona — an old mining town that features gunfights in the streets and a haunted hotel!
If you really want to see something unique — make sure to drive out to the Bra Tree, a tree covered in bras! (Yes, it's aptly named.)
VISIT THE DON LAUGHLIN CLASSIC CAR COLLECTION
Las Vegas has its share of car collections to be sure, but they don't have them all! The Don Laughlin Classic Car Collection at Riverside Resort Hotel & Casino in Laughlin houses over 80 of the world's foremost distinctive automobiles.
Located in two areas of the resort property, the exhibit features a rotating collection of all sorts of cars from private collections around the world. Here you'll encounter automobiles which have graced the silver screen in Hollywood, Steve McQueen's motorcycle, muscle cars and some super vintage Fords.
The exhibit is free with your King of Clubs Players' Club Card or $3.00 per person if you don't have one.
CAMP AT BIG BEND OF THE COLORADO RIVER
Camping beneath the stars along the banks of the Colorado River is a treat for those adventurous folks who love to embrace the wilderness. At Big Bend of the Colorado State Recreation Area in Nevada, camping is just one of the many activities outdoorsy folks will love.
Hiking trails abound here, as well as miles of sand for frolicking or relaxing. The National Park Service notes that there is tons of wildlife here, especially waterfowl.
The NPS explains that people have called the region home for over 13,000 years, starting with the Mohave people, whose name translates to "people who live along the water." Visitors can often find petroglyphs from previous inhabitants throughout the valley.
Thanks to the nearby Davis Dam, the water along the Big Bend is clear and a favorite for swimmers or water sport enthusiasts.
KAYAK THE COLORADO RIVER
With the Colorado River as a neighbor, Laughlin has quite a few watersports rental locations — especially for kayaking. Kayaking the Colorado River is a fan favorite for visitors from all over the United States and the world. Along with canoeing, paddle boarding, and boating, watersports are easily done on the mighty Colorado.
Should you want a more relaxing view of the river, hop aboard Riverside Casino's USS Riverside. This little tour boat will take you along the river, provide a narrated cruise and you can sip a glass of vino on the way.
SOAK UP THE VIEW AT DAVIS DAM
If you decide to take a ride on the USS Riverside, you'll get a peek at the Laughlin-area dam that keeps the waters steady. Davis Dam, built in 1944, is a middle point between the upstream Hoover Dam and downstream Parker Dam. According to the Bureau of Reclamation, the dam structure soars 140 feet above the water.
There is both overnight and day camp options near the dam, in addition to areas for RVs, picnics, and just spending time near the water.
Located on the Arizona side of the Colorado River, Davis Dam Camp was originally built to house the construction workers who built the dam. While some of the buildings are still there, they've been altered since construction. AZ Recreation also notes that fishers can find rainbow trout, striped bass and catfish here, in addition to other kinds of fish.
WIND YOUR WAY THRU THE LAUGHLIN LABYRINTHS
"Things outside you are projections of what's inside you, and what's inside you is a projection of what's outside. So when you step into the labyrinth outside you, at the same time you're stepping into the labyrinth inside." – Haruki Murakami
Here's a tongue twister for you: Laughlin Labyrinths.
They're hard to say, but also hard to miss!
Labyrinths are believed to be a place of rejuvenation and centeredness. Walking them can be a way of bringing peace to one's self — like a form of prayer for some.
The Laughlin Labyrinths were created by Wes Dufek. These nine stone labyrinths all reside in the same 0.25-mile area, with a size range from 25 to 55 feet. The tourism bureau says the labyrinths can be found on the east side of Thomas Edison Dr., between Bruce Woodbury and Casino Dr. (They recommend parking off of Thomas Edison Dr.)
SOAK UP THE SUN ON LAKE MOHAVE
When Davis Dam was built in the 1940s, it needed a reservoir to draw from. In this case, Lake Mohave became the drawing point for the dam, as well as a recreational locale. Named for the Mohave people who were the earliest known inhabitants in the region, the lake sits along the Nevada and Arizona border.
Two hundred miles of shoreline, with plenty of coves and areas to explore, come alive at Lake Mohave. Scuba diving or snorkeling are two ways to see what's under the water for yourself during your visit. Visitors are also welcome to camp to extend their lake time or stay above water on one of the hiking trails nearby.
Laughlin Tourism notes that, because the area has a temperate climate, any time of year is a great time to enjoy Lake Mohave.
TAKE A JET BOAT TO LONDON BRIDGE
Yes, that London Bridge.
You know the one from the nursery rhyme song? It turns out that London Bridge wasn't dismantled and lost to the ages. It was dismantled and moved to Arizona! Though not technically in Laughlin or Nevada, London Bridge is easily accessed via boat tours from Laughlin or the surrounding area.
According to Lake Havasu City Tourism, the London Bridge was purchased by city founder Robert P. McCulloch to drive traffic to Lake Havasu City in 1967. The bridge was rededicated in its new home in Arizona on October 10, 1971. And now — you can see it!
On a jet boat tour, specifically through Laughlin Boat Tours, visitors can learn all about the region, as well as the world-famous London Bridge too. Laughlin Boat Tours boasts having the "largest, fastest, and most comfortable [boats] in town."
During the 6-hour tour, guests will enjoy seeing London Bridge, as well as Topock Gorge, which is only accessible by boat.
DRIVE CHRISTMAS TREE PASS
About 16 miles outside of Laughlin, Christmas Tree Pass Scenic Drive is a stretch of land that visitors love to visit. While its name is a bit of a misnomer (don't picture Santa's Village or swaths of full evergreen trees), the pass itself is a scenic desert spot.
Though the scenic drive is a big draw, so too are the hiking trails. Driving Christmas Tree Pass is one of the top things to do in Laughlin.
Christmas Tree Pass Scenic Drive begins just outside Laughlin and extends 12 miles to the town of Searchlight. The drive itself is a gravel road — but it's in generally good condition. Slow and steady driving is the name of the game here, which just gives you more time to admire the beautiful desert scenery!
Note: The nearby hikes at Grapevine Canyon are mentioned throughout TripAdvisor as a thing to do in Laughlin. It should be noted that Grapevine Canyon is private property, and hikers are not allowed on site unless they have permission from the owners.
SEE A SHOW AT OATMAN GHOST TOWN
Although technically in Arizona, Oatman Ghost Town is close enough to Laughlin that a trip here makes a wonderful and easy excursion.
Not unlike many other Western towns, Oatman became a ghost town at some point, but then, it turned into a tourist attraction, with tons of resident burros to keep you company. In fact, there are more burros living in Oatman than people!
The burro inhabitants welcome nearly half a million visitors to Oatman every year. Per Arizona Tourism, Clark Gable and Carole Lombard were rumored to have honeymooned at the Oatman Hotel — and they might even still be there in spirit. (It's said the hotel is haunted…)
Visit the town to see a show, explore the museum, or just spend a day with one of the many, many, many burros that occupy this fun town.
Who knows, there might be gold in them there hills!
HIKE THE COLORADO RIVER HERITAGE GREENWAY TRAIL
Head north along the riverfront in Laughlin and you may discover the Colorado River Heritage Greenway Trail. Many miles of the area have been devoted to a trail system known more widely as the North Reach Trails. Walking and hiking trails have been built into the system, as well as fishing spots and a park!
In all, the system has nine miles of trails that Travel Nevada notes are even good for cycling or horseback riding. Plus, picnic spots create the perfect perch along the river to settle in for some rest and rejuvenation.
CASINO-HOP ALONG THE LAUGHLIN RIVERWALK
Did you think that Las Vegas was the only place in Nevada to work out your casino-hopping muscles? Think again!
Even though there are only eight casinos in Laughlin, there's nothing wrong with making an evening of visiting them all. The really ambitious visitor might even hop across all eight in a night! (Maybe Lady Luck will be on your side!)
These casino resorts are full service, just like their Las Vegas counterparts, and two even have bingo halls. Choose from Aquarius Casino Resort, Don Laughlin's Riverside Resort, Edgewater Casino Resort, Harrah's Laughlin, Golden Nugget Laughlin, Laughlin River Lodge, Tropicana Laughlin, and The New Pioneer Casino Hotel.
Don't forget to sign up for those lucrative (often free) casino rewards cards. From room upgrades to free parking, it usually pays to be a loyalty cardholder. That's especially true for a casino like Harrah's, which has locations all over the U.S.
Fun fact: From most of the casinos in Laughlin, you can see the "Sleeping Giant" in the skyline of the Black Mountains. With a bit of imagination, see if you can make out the profile of a man's face, sleeping on his back.
MORE INFORMATION FOR YOUR TRIP TO NEVADA
WHERE TO STAY IN LAUGHLIN
Follow us here: Facebook | Twitter | Instagram | Pinterest | YouTube | MSN | TripAdvisor | Flipboard
All articles belong to 365 Atlanta Family LLC, and all photos belong to us as well, unless otherwise noted. It's all copyrighted. Please don't repost anything elsewhere without asking me first. All rights reserved. This site uses cookies to enhance your experience.
We make no guarantees of any price listed on our site. We are not responsible for content on external web sites linked from ours, including linked resources, an external blog post, any partner site, hotel property sites, or affiliate sites. We only write about places we love in an attempt to help you in your adventures, but we can't guarantee you will love them, too.
Posts may contain affiliate links at no cost to you. Several of our trips are also compensated by the respective tourism boards for the city or state we are visiting. This never impacts how we share the destination with you – opinions are always our own and we pride ourselves on that. We do not sell links or accept unsolicited guest posts under any circumstances. Don't even ask.
United States Copyright, 365 Atlanta Family, LLC
View our Privacy Policy | Subscribe to our Newsletter | Contact Site Owner | View Terms & Conditions | About Us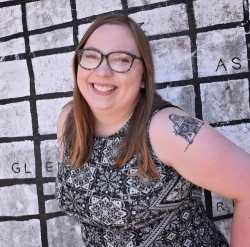 Latest posts by Amanda Finn, Staff Writer
(see all)