Whether you're just visiting Las Vegas for a week or two, or are planning an extended stay, chances are the Las Vegas Strip will sooner or later lose its luster.
While you can't beat Sin City's nightlife any time of year, the daytime action tends to be slower and sleepier, especially in the warmer months. Taking a day trip from Las Vegas is guaranteed to introduce you to a new side of Southern Nevada or its neighboring states.
Hopping in the car and heading out to a remote natural wonder can rejuvenate and refresh you, just in time for another night out in Vegas.
If you're planning a more in-depth visit to the Southwest with Las Vegas as your base, there are plenty of weekend destinations that take a little longer to drive to, but can spice up any desert itinerary. In fact, that's what makes the Southwest special; a complete change in landscape is often just a few hours away, making it easy to design a getaway featuring a little bit of everything.
Here are 22 weekend getaways and day trips from Las Vegas that are guaranteed to thrill you.
DAY TRIPS FROM LAS VEGAS (UNDER 3 HOURS)
RED ROCK CANYON NATIONAL CONSERVATION AREA (20 MIN)
Venture just 20 minutes west of Las Vegas, and you'll find yourself in the heart of red rock country. The area's Red Rock Canyon National Conservation Area spans the Mojave Desert landscape in a whirl of sunset-hued rock formations, picturesque canyons and sky-high peaks.
Experience the canyon lands from your car via a 13-mile Scenic Drive, then drop by the Visitor's Center to get hiking tips, see displays and take in a real Desert Tortoise habitat. From there, it's up to you how you experience Red Rock Canyon firsthand; take on a climbing route, bike the drive or scale the slopes on any of the area's twenty-six hiking trails.
Rugged yet inviting, Red Rock Canyon transports you miles away from the city over the course of a short drive down Charleston Boulevard.
Keep in mind that seasonal reservations may be required to enter the Scenic Drive. Unless you're planning to come right back the next day and continue exploring, don't miss the chance to pick up a memento from Elements Gift Shop on your way out of the park.
DEATH VALLEY (2 HOUR 20 MIN)
Chances are you already associate Death Valley with some of the highest temperatures ever recorded, but did you know that the area was once home to a booming mining town? Teeming with life in the early 20th century, Rhyolite was a prospector's paradise that grew into a sizable Nevada settlement.
After a heyday of new construction, incoming residents and a lively community, Rhyolite descended into financial ruin and became a ghost town in 1916. Today, the town site is home to several building facades, as well as Tom T. Kelly's famous bottle house, which was restored in the 1920's and still stands as a monument to the old Rhyolite.
Located just outside the boundary of Death Valley National Park, the town is a must stop on any extended day trip west from Las Vegas.
VALLEY OF FIRE STATE PARK (45 MIN)
As its name may suggest, Valley of Fire State Park rivals Red Rock Canyon in its abundance of stunning shades of red, orange and ochre. As Nevada's oldest state park, Valley of Fire is home to petroglyphs and petrified trees that have stood the test of time, uninterrupted in this desolate but undeniably magnetic landscape.
Since its origin in 1935, the best way to see the park has been on foot, via a network of hiking trails meant to highlight its most scenic elements. White Domes Trail, Mouse's Tank and Atlatl Rock Trail are some of the park's most popular hikes that treat visitors to views of both petroglyphs, and unique rock formations.
There are a number of campsites available for those who want to sleep under the stars and wake up to a sunrise washing over the Valley of Fire. Make sure to reserve your site in advance, as spots fill up fast. The park is open until 4:30pm daily, and is about 45 minutes northeast of Las Vegas.
AREA 51 (1 HOUR 15 MIN)
Though Area 51 is off limits, you can still get all your UFO-themed kicks down Nevada's State Route 375, or the Extraterrestrial Highway. Linking the towns of Alamo and Tonopah, the entire stretch takes a little over two hours to drive through, but you'll find plenty to do just past Alamo.
You'll definitely feel the area's mysterious draw as you drive deeper into rural Nevada; at the same time, you can expect a number of roadside attractions to take the edge off an otherwise isolated landscape. In Crystal Springs, stop by E-T Fresh Jerky to stock up on snack before going slightly up the road to the Alien Research Center, where you can pick up quirky space-themed souvenirs .
If you're planning to keep driving, Rachel, Nevada sits further down Route 375. This tiny town is home to the Little A'Le'Inn and restaurant, where you can have dinner and stay overnight before heading back to Las Vegas.
For those with time to spare, the Extraterrestrial Highway leads all the way to Tonopah, where you can spend a day or two touring the Central Nevada Museum, Historic Mining Park and a number of local eateries and other businesses.
HOOVER DAM AND BOULDER CITY (50 MIN)
Just under an hour away from Las Vegas, Hoover Dam and neighboring Boulder City are an easy day trip that is guaranteed to keep you busy. Built into the Colorado River, the Hoover Dam remains an architectural and engineering marvel, nearly a century after its construction.
Guided tours are available on-site for a small fee, or you can make your visit self-guided. Keep in mind that the Guided Dam Tour extended package, which includes tunnel visits, a power plant tour and a ride in an original elevator, can only be booked at the Visitors Center day-of.
If you'd rather be in the water than just admire it, get out on the Colorado River and explore the Black Canyon National Water Trail, the first route of its kind in the Southwest. The trail can be accessed from the Hoover Dam Security Zone launch point, which you can reach via shuttle.
Transportation is arranged by a number of local tour companies, which offer paddle boarding, rafting and kayaking. Once you pick your vendor, choose from a range of river tours and get ready to take in the Colorado from an exclusive vantage point.
ZION NATIONAL PARK (2 HOURS 35 MIN)
If your Vegas adventure is centered around the region's natural wonders, don't miss Zion National Park, located just across the Utah border. The drive from Las Vegas takes about 2 hours and 35 minutes, but don't be put off by the travel time. If you leave early and stay at the park until dusk, you'll have plenty of time to explore before heading back to Nevada. Nearby St. George and Kanab, Utah make ideal overnight destinations, if one day in the park just doesn't cut it.
Utah's original national park is also one of the country's most visited; after cruising the Zion Canyon Scenic Drive, be sure to get your boots on and hit the trails. The iconic Angels Landing Trail offers panoramic views, while the Narrows take hikers on a wet walk through the Virgin River as canyon walls rise all around (high water conditions may affect this hike, so check the park website in advance).
Check out the Emerald Pools to see some of the park's rare water sources and venture out to Kolob Canyon if you want to experience a less frequented side of Zion. Your day doesn't have to end when the sun goes down; Zion is a designated Dark Sky park, meaning its one of the best places in the country to gaze up at the night sky.
The park also has two official shuttles, one of which takes visitors to some of its most popular trailheads, as well as Zion Lodge. If you'd prefer to park and stay in the neighboring town of Springdale, the Springdale Shuttle will take you from town to the park's entrance. Both operate on a seasonal schedule, so plan in advance.
LAKE MEAD (45 MIN)
Formed by the Hoover Dam, Lake Mead is the region's prime destination for water-based fun. The park is also a pristine example of the Eastern Mojave landscape, which you can traverse on foot via a network of hiking trails. For a relatively easy walk, try the Historic Railroad Trail, which leads to the Hoover Dam with Boulder Basin view along the way. This 7.5-mile round trip trail is mostly gravel and doubles as a serene bike path.
For a more challenging hike, try Owl Canyon, which takes you into a maze of canyon walls, naturally formed tunnels and changing colors. Or, take on the slightly longer Bluffs Trail, which is known for its scenic overlooks and bird-watching opportunities. The Northshore and Lake Mojave areas also have their share of worthwhile trails to tackle, including the steep Northshore Summit and the strenuous but rewarding Arizona Hot Spring.
The lakeshore is about a 45-minute drive outside of Las Vegas; the area's hikes, especially the more challenging ones, are best in the spring, fall or winter months, as temperatures can soar over the summer.
MOUNT CHARLESTON (45 MIN)
Located 45 minutes northwest of Las Vegas, Mount Charleston has a summit of nearly 12,000 feet and offers a true alpine experience for day trippers form the city.
Sixty miles of established trails allow visitors to get to know the mountain at their own pace; trails are of varying lengths and difficulties, so its best to do your research and choose one or two that match your level. The peak's trails wind through pine forests, often featuring overlooks of Kyle Canyon, the Mummy Mountains, and the Mojave Desert.
Weather on the mountain can change rapidly, so make sure to keep an eye on conditions as frequently as you can before embarking on a hike. If you'll be hiking in the warmer months, bring plenty of water and sun protection; keep in mind that changing altitude quickly can take some getting used to.
If you're thinking of spending more time exploring the mountain, book a site in advance at Fletcher View Campground, located just west of the Spring Mountains Visitor Gateway.
ELDORADO CANYON (1 HOUR)
Located along the western bank of the Colorado River, Eldorado Canyon and Techatticup Mine transport you back in time to an era when this remote sliver of Nevada was a hub for gold mining. While the area's history goes back to Spanish settlements, the mines that remain are said to have been established by Civil War deserters drawn to the promise of solitude.
Today, guided tours take visitors through Techatticup Mine and learn about the geological history of the area, as well as the communities that reaped its rewards. Nelson Ghost Town, located just a few minutes to the west of Eldorado Canyon, also hosts guided gold mine tours among restored buildings filled with 19th century artifacts.
Once you're back above ground, take advantage of local canoe and kayak rentals and head out to explore the Colorado River's blue coves.
CATHEDRAL GORGE STATE PARK (2 HOURS 30 MIN)
Carved into the Nevada desert by centuries of natural processes, Cathedral Gorge is a perfect addition to your Nevada bucket list. Haunting rock formations resemble towers and gothic spires, which you can get up close to thanks to a trail system that spans the park.
After stopping at the Visitor's Center, take on the short but memorable Bullionville Trail, which leads to an old cemetery from the region's mining days. Then, wander the park's Cathedral, Canyon or Moon Caves for an insider look at the depths of the canyon. The gorge is also home to an old stone C.C.C. water tower, which is easily reachable on foot.
Cathedral Gorge is about two and a half hours north of Las Vegas, and has a campground with amenities for those who don't want to make the drive back right away. While the Southwest is known for its national parks, the area's state parks are often less crowded and just as incredible. Cathedral Gorge's tranquility, hiking opportunities, and unique geological history are a perfect example.
WEEKEND GETAWAYS FROM LAS VEGAS (3-6 HOURS)
BRYCE CANYON NATIONAL PARK (4 HOURS)
When searching for a weekend getaway from Las Vegas, Bryce Canyon National Park is well worth the 4-hour drive. Located in Western Utah, the park's natural Amphitheater is its greatest draw, attracting explorers, photographers and curious visitors from across the world.
Hoodoos, or irregularly formed rock formations spring up around the amphitheater resembling giant red rock cairns. The Southern Scenic Drive takes you right along the crevasse, also leading to overlooks and other panoramic viewpoints along its full 18 miles.
There are plenty of hikes open to park visitors, the most popular being the Rim Trail. This easy walk guides you along the edge of the Amphitheater, giving you an unparalleled look at the tops of the hoodoos. The Queens Garden Trail takes things up a notch with a moderate descent to the interior of the canyon. For those looking for more of a challenge, the 5.5-mile Peekaboo Loop Trail invites you to traverse the floor of the canyon, instead of seeing it from above.
Other activities within the park include cycling on a shared bike path, horseback riding, and stargazing at some of the darkest skies in the country.
Read More: 13 BEST HIKES IN BRYCE CANYON FOR FAMILIES
GRAND CANYON (4 HOURS 30 MIN)
If a trip to the Grand Canyon has been on your mind for a while, combine it with your Las Vegas itinerary to get the best of both worlds. The National Park is just over four hours east of Las Vegas, making it an easy weekend or midweek trip from the city. While the park's Scenic Drive is likely where you'll experience your first glimpse of the canyon, taking the time to hike the canyon floor is the best way to get to know this national monument firsthand.
Explore both the North and South Rims for a complete Grand Canyon experience; both have their share of notable hikes and landmarks. On the South Rim, the Bright Angel and South Kaibab trails offer views and plenty of opportunities to admire the fauna and flora that thrives in the canyon. On the North Rim, try the wooded Ken Patrick Trail or the Bridle Trail for a more leisurely walk.
If you want to get the most out of your Grand Canyon visit, book a Colorado River raft trip to see the wonder from yet another angle. Local guides organize day-long and extended trips meant to introduce you to the rapids that provide so much of the canyon with life.
LA/HOLLYWOOD (4 HOURS 10 MIN)
If you've already explored Las Vegas and are looking for a completely different big-city experience, make the four hour road trip west for a weekend jaunt to Los Angeles. With plenty of roadside attractions along the way, you'll make it to LA just in time to grab dinner in Santa Monica, catch a show in West Hollywood or stretch your legs on a sunset hike in Griffith Park.
After a good night's sleep, take the next day to get to know Hollywood's Sunset Boulevard. The Hollywood Wax Museum and Walk of Fame are not to be missed, but just taking in the grit and glam of the neighborhood is an activity of its own.
After exploring on foot, wind down at Venice Beach or Santa Monica Pier; you'll want to soak up as much ocean breeze as you can before heading back to the desert. On your way back to Las Vegas, stop by the Route 66 Mother Road Museum in Barstow, Calico Ghost Town and Nevada's infamous Pioneer Saloon.
Read More: 18 AMAZINGLY FUN THINGS TO DO IN HOLLYWOOD, CA
ANTELOPE CANYON AND HORSESHOE BEND (4 HOURS 20 MIN)
Located near Page, Arizona, Antelope Canyon and Horseshoe Bend are a combo that will take you a full weekend to explore.
Horseshoe Bend is within Glen Canyon National Recreation Area, which encompasses a portion of the Colorado River. The landmark itself is a unique bend in the river that winds around an iconic island. Local companies offer helicopter, airplane and water tours of the bend and surrounding areas, but you are also free to explore on foot. The short Horseshoe Bend Trail takes you to an overlook with a clear view of the bend and the blue river snaking around it.
Antelope Canyon is just west of Horseshoe Bend and requires advance reservations with a local Navajo tour service. Spots tend to fill up rapidly, so plan in advance. As a slot canyon, Antelope Canyon gets bursts of sunlight throughout the day that light up its interior in pastel shades of red, pink, orange and yellow.
Both Upper and Lower Antelope Canyon offer photogenic sandstone walls, rock formations and crevasses, so make sure you bring your camera to capture the light streaming in. Depending on water levels, boat tours through the canyon are available from local guides as well.
KANAB (3 HOURS)
Easily paired with a national park getaway to Bryce Canyon or Zion, Kanab is a favorite Utah destination. Known for having hosted a number of Hollywood films, the town is a well-balanced mix of classic Old West history and outdoor adventure, with innovative eateries, museums and cultural sites in between.
The Little Hollywood Land Museum and Trading Post is a nod to Kanab's role in Old Western film, while the Kanab Heritage House Museum invites visitors to step into a historic home that has watched over Kanab since the town's early days.
Kanab's Center Street is lined with contemporary restaurants, outdoor suppliers, and lodging. Renowned for its depth and length, nearby Buckskin Gulch slot canyon is a must for any outdoor enthusiast, while Coral Pink Sand Dunes State Park beckons photographers to a sweeping, rosy landscape like no other. Moqui Cave, which doubles as a history museum set into a natural cave, is just up Route 89, along with a number of slot canyon trailheads.
Read More: 12 MIND-BLOWING THINGS TO DO IN KANAB (PLUS DAY TRIPS)
JOSHUA TREE NATIONAL PARK (3 HOURS)
Make your national park journey complete by adding California's Joshua Tree to your itinerary. The park sits only 3 hours east of Las Vegas, meaning you can set aside a full weekend to explore this portion of the Colorado and Mojave deserts.
The region is filled with animal and plant life, including, of course, the native Joshua trees that dot the landscape. Three hundred miles of hiking paths wind through the park, which is best visited in spring and fall to avoid high temperatures.
Hidden Valley, the Cholla Cactus Garden, Arch Rocks and Barker Dam are some of the top hiking destinations within the park. After your hike, don't miss the well hidden Keys Ranch for historic tours of the property ranch house, school, and orchard.
Twentynine Palms and the town of Joshua Tree both make an ideal headquarters for exploring the park and strolling each town's eateries, small businesses and offbeat museums.
Read More: 15 THINGS TO DO IN JOSHUA TREE (In & Out of the National Park) | An Epic Joshua Tree Day Trip Itinerary- 10 Great Stops
BIG BEAR LAKE (3 HOURS 30 MIN)
If you started your trip in Las Vegas and are planning to end it in Los Angeles, stop at Big Bear Lake and spend a weekend immersed in San Bernardino National Forest.
In the winter, Big Bear Mountain Ski Resort draws winter sports lovers from across California, while in the summer, the lakeshore springs to life. Big Bear Lake Village is the quintessential lakeside town, with restaurants, gift shops and lodging, all within a few highly walkable streets.
The Big Bear Alpine Zoo, home to wounded and orphaned wild animals is a popular local destination learning experience for kids and adults alike. Hikers will find picturesque vistas and pine forests on the area's Castle Rock and Pine Knot trails, while cyclists can take in lake views from the Alpine Pedal Path that lines the lake's northern bank.
In town, you'll find plenty of opportunities to sign up for a history or outdoors-based tour with a local company or just kick back with a cold drink and take in the Big Bear flair. If you're visiting in the winter, make sure to pack your ski gear and expect plenty of snowfall.
Read More: 11+ ADVENTUROUS THINGS TO DO IN BIG BEAR LAKE YOUR FAMILY WILL LOVE
FLAGSTAFF (3 HOURS 50 MIN)
For a change of scenery, and slightly cooler summer temperature, head to Flagstaff, located on Arizona's portion of Route 66. With an alpine climate, ponderosa forests, and a popular downtown, the town has enough to offer for a weekend or an entire week, depending on your itinerary.
If you'll be visiting in winter, the Arizona Snowbowl is just outside of town, offering you the chance to hit the slopes just a few hours from the Nevada desert.
Hiking and mountain biking are both popular ways to take in the surrounding Coconino National Forest. Elden Mountain is one of the closest summits to town, counting over 2,000 feet in elevation. The Elden Lookout Trail will get you to the peak, with views of town along this relatively difficult but rewarding trail.
Another challenging hike to put on your list is the Kendrick Peak Trail, which offers even wider views encompassing the San Francisco Mountains. Walnut Canyon, Sunset Crater and Wupatki National Monuments are additional local attractions of significant historical value. Visit at least one, or all three to learn about the architectural prowess of indigenous cultures and the region's geological past.
Devote a day to Flagstaff's Historic Downtown as well; antique shops, eateries and other small businesses are the heart and soul of this Route 66 fixture. Other attractions include Lowell Observatory and the Museum of Northern Arizona, both located in town.
Read More: 15 AMAZING THINGS TO DO IN FLAGSTAFF FOR YEAR-ROUND FUN
SEDONA (4 HOURS 20 MIN)
Located just south of Flagstaff, Sedona goes hand in hand with its northern neighbor; the combination of both towns makes the ideal Northern Arizona getaway.
While Flagstaff bustles with nightlife and cultural events, Sedona is a slightly smaller destination known for its connection to vortexes. In fact, you can organize an entire visit around hiking to the region's four vortexes, which are said to be at Airport Mesa, Boynton Canyon, Bell Rock and Cathedral Rock. Even if you don't necessarily feel the energy in the air change, all four offer unforgettable views of the red rock landscape.
Back in town, pay a visit to the Chapel of the Holy Cross, an architectural feat built into a red cliff overlooking town. After spending a day touring Sedona's gift shops, bistros and art centers, be sure to make the short drive to Montezuma Castle National Monument for a glimpse into the lives of the ancient Sinagua.
Read More: 17 PHENOMENAL THINGS TO DO IN SEDONA, ARIZONA
SAN DIEGO (5 HOURS)
If you've already spent time in Los Angeles but are still craving some beach time, head even further south to San Diego, which boasts a more laid back atmosphere than its northern SoCal counterpart.
After a five hour drive from Las Vegas, you'll be at the Pacific Coast, where Ocean Beach and Point Loma can be your first stops. Sunset Cliffs Cave and Natural Park are an easy to reach local attraction perfect for a sunset stroll or oceanfront picnic. The southern tip of Point Loma also has a series of tide pools located within Cabrillo National Monument, which includes a historically significant lighthouse.
While in town, the renowned San Diego Zoo, Balboa Park, and the USS Midway Museum are all top attractions. Illustrating the city's bygone eras through restored architecture, eateries and artisan goods, Old Town San Diego is another popular destination for a low-key morning or afternoon.
As the sun goes down, head to the city's Gaslamp Quarter for a night out among iconic Victorian buildings and take advantage of nightlife, music venues and shopping.
Read More: 59 ABSOLUTE BEST THINGS TO DO IN SAN DIEGO, CA
SALT LAKE CITY (5 HOURS 45 MIN)
If you're really feeling ambitious, make the nearly six hour drive to Utah's Salt Lake City; after a good night's sleep, you won't regret the trek.
As you've probably figured out by now, Great Salt Lake is the city's premier natural attraction; the lake offers hiking opportunities, boating, swimming, and plenty of shoreline to explore. It is also the largest lake of its kind in the Western United States and home to Antelope Island State Park.
The Bear River Migratory Bird Refuge has a rich variety of wildlife that stop among the marshes while migrating. The refuge can be seen via a 12 mile driving route or a set of trails that can be reached from the refuge's Wildlife Education Center.
As you make your way back to the city, make sure to admire the instantly recognizable Gothic-style Salt Lake Temple, which often illuminates the Salt Lake skyline at night. Adjoining Temple Square hosts guided tours of the peaceful, garden-filled grounds.
A visit to the city's Liberty Park is another way to spend time surrounded by greenery and wildlife without driving to a trailhead or the lakeshore. The Natural History Museum of Utah, Utah Museum of Fine Arts, Gilgal Sculpture Garden and The Leonardo are all engaging destinations for art and history buffs.
Read More: 20 FANTASTIC THINGS TO DO IN SALT LAKE CITY
PALM SPRINGS (4 HOURS)
Located just past Joshua Tree, Palm Springs is a good halfway point if you're planning on traveling from Las Vegas to LA, or just looking for another desert destination easily reachable from Nevada. Palm Springs is unique in its chic reputation, abundance of boutiques and small shops, and contemporary art scene.
If you've already spent a day or two hiking Joshua Tree, Palm Springs is where you'll want to relax and see the sights at your own pace. The Palm Springs Art Museum is a sound choice for when you want to spend the day indoors and out of the sun; Agua Caliente Cultural Museum and the Palm Springs Historical Society are additional stops on North Palm Canyon Drive.
The Palm Springs Aerial Tramway, known as the largest rotating tram car in the world, takes you on a 10-minute ride to a towering peak within Mount San Jacinto State Park. Once on the summit, visit the on-site restaurant, gift shop and natural displays, or opt to hike one of the trails accessible from the station.
When it comes to the tramway, the short but breathtaking journey up is part of the experience, especially if you're looking for a way to enjoy the outdoors on a hot day without committing to a long hike.
Read More: 30 BEST THINGS TO DO IN PALM SPRINGS, CALIFORNIA
MORE INFORMATION FOR YOUR TRIP TO NEVADA
WHERE TO STAY IN LAS VEGAS
Follow us here: Facebook | Twitter | Instagram | Pinterest | YouTube | MSN | TripAdvisor | Flipboard
All articles belong to 365 Atlanta Family LLC, and all photos belong to us as well, unless otherwise noted. It's all copyrighted. Please don't repost anything elsewhere without asking me first. All rights reserved. This site uses cookies to enhance your experience.
We make no guarantees of any price listed on our site. We are not responsible for content on external web sites linked from ours, including linked resources, an external blog post, any partner site, hotel property sites, or affiliate sites. We only write about places we love in an attempt to help you in your adventures, but we can't guarantee you will love them, too.
Posts may contain affiliate links at no cost to you. Several of our trips are also compensated by the respective tourism boards for the city or state we are visiting. This never impacts how we share the destination with you – opinions are always our own and we pride ourselves on that. We do not sell links or accept unsolicited guest posts under any circumstances. Don't even ask.
United States Copyright, 365 Atlanta Family, LLC
View our Privacy Policy | Subscribe to our Newsletter | Contact Site Owner | View Terms & Conditions | About Us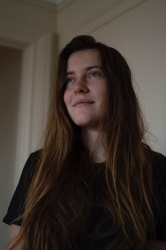 Latest posts by Anita Maksimiuk, Staff Writer
(see all)