Sedona, Arizona isn't exactly a huge place. Anyone who has visited Sedona knows that it's a cozy town surrounded by gorgeous red rock outcroppings in the Arizona desert. Whether you want to take a trip to Sedona for the aliens, the hikes, or the cultural spots, you're in for a treat, unlike anything you'll find anywhere else.
Here are 17 things to do in Sedona that you're not going to want to miss.
PALATKI AND HONANKI HERITAGE SITES
Inside the Coconino National Forest, you'll find two ancient cliff dwellings built into the bright red rock. Palatki Heritage Site and Honanki Heritage Site are what these otherwise unnamed-to-us homes are now called.
According to the Forest Service, they are believed to have been used between 1150 and 1350 AD by the Sinagua, who were ancestors of the Hopi people. Their names were derived from the Hopi words Badger House (Honanki) and Red House (Palatki), which were given to them by archaeologist Dr. Jesse Walter Fewkes and not the Hopi people, who don't have a name for the sites.
The area is open for tours most days, so long as the temperature isn't above 100 degrees.
DEVIL'S BRIDGE HIKING
Sedona's most popular hike is also its largest, natural sandstone arch: Devil's Bridge. The Forest Service lists the hike on Devil's Bridge as moderately difficult, as the 1.8-mile roundtrip journey starts at an elevation of 4,600 feet and climbs an additional 400 feet after that. There are steep uphill and natural stairs on the way to the bridge itself.
The hike and the views are worth the climb, and hiking the Devil's Bridge trail is one of the best things to do in Sedona.
SLIDE ROCK STATE PARK
To no one's surprise, this place is called Slide Rock State Park because there is a natural waterslide-esque rock that people love to zip down. Besides its namesake rock formation, the park is also used to be a working apple farm called the Pendley Homestead. Visitors can still see elements of that homestead when they visit the park–so long as they can pull themselves away from the water or trail hiking fun.
At this park, you are likely to see wildlife, like the Coues Whitetail Deer, black bear, javelina, and over 140 bird species, according to Arizona State Parks. You might even spot some beavers or grey foxes if you're particularly lucky!
VERDE VALLEY WINE TRAIL
Resident wineries of the Verde Valley Wine Trail currently sit at 27. These 27 wineries are unique in that they share a growing environment that can be arid and, unlike what folks might imagine, helps a winery thrive. These spots along the trail have wine tastings, tasting rooms, and even a passport where, if you get ten stamps, you get entered into a prize drawing!
One of those wineries, Oak Creek Vineyards and Winery, was open with its new owners for just a few weeks before having to close due to the COVID-19 pandemic. But that isn't stopping them from carrying on! The winery's charming, squirrelly libations reflect its playful spirit, with a vino named The Artist, The Fire, or Arizonalady Red.
The Southwest Wine Center shares its land with Yavapai College's Verde Valley campus and helps students get their hands dirty in the vineyard. Along with the local students, SWC educates while cultivating the next fine wine too.
Carlson Creek's journey as a vineyard began in 2008, with the hopes of becoming a multigenerational family endeavor. Now it is also one of the largest vineyards in the state of Arizona! Per its website, Carlson Creek even took home some silver and gold medals at the 2019 World Wine Championships. Not bad for a young vintner!
RED ROCK SCENIC BYWAY
Remember the Pixar movie, Cars? The drive Lightning McQueen takes around Radiator Springs makes it look a lot like he's really just driving around Sedona. Especially if you take a drive on the Red Rock Scenic Byway. The breathtaking scenic vistas you can see from this drive deserve way more than just being called another "scenic byway."
This byway is often ranked a Travelers' Choice Best of the Best on TripAdvisor, on top of being one of the top things to do in Sedona. Plus you don't have to just drive it and be done. At less than eight miles long, the byway itself isn't a huge journey. However, the sightseeing and hiking you can do along the way is what makes it even more special.
While traveling on the byway, make plans to stop at the Village of Oak Creek, where you'll find a laid-back residential area that's full of hiking, shopping, dining and more.
RED ROCK STATE PARK
Despite only being incorporated in the 1990s, Red Rock State Park has made up for lost time in spades. This hiker's dream, photographer's paradise, and nature junkie's heaven is beyond popular for tourists. Red Rock's namesake red rock formations decorate the nearly 300-acre nature preserve like misshapen Christmas trees, lighting up the horizon.
Trails throughout the park will take you through twisty forests, back out to the rocks, and back again. The whole network is just five miles altogether, according to Arizona State Parks. Eagle's Nest Trail will lead you to the highest spot in the park. The other major trails include Apache Fire Loop and Coyote Ridge Trail. Equestrian and biking trails abound here too.
Hiking, horseback riding, and biking can come together on the Lime Kiln Trail. The trail connects Red Rock to Dead Horse Ranch State Park as well. Lime Kiln is a 15-mile trek.
While you're wandering the park, keep an eye out for some wildlife, including mule deer, javelina, and bobcats. Sometimes there are even river otters in Oak Creek! Throughout the year, the park also hosts bird talks to help visitors see how populous the resident and migratory birds are at Red Rock, so check those out on the park's website before you head out. You'll also find picnic areas and a Visitor Center here.
If you're looking for more hiking in the area, head on over to the Crescent Moon Picnic Area, where you'll find the beautiful Red Rock Crossing trail.
TLAQUEPAQUE ARTS & CRAFTS VILLAGE
A uniquely Sedona place is undoubtedly Tlaquepaque Arts & Crafts Village. Its name, which means "the best of everything," was opened in the 1970s by Abe Miller, who wanted to curate an homage to Old Mexico. Now over 45 specialty shops and art galleries reside here, with an equally wide range of offerings.
In honor of Miller's intention for the location to celebrate Mexican heritage, there are celebrations throughout the year. These events honor times important to Mexico in the past and present.
Here you will find nine eateries, 15 galleries, six jewelers, and just shy of two dozen specialty shops. One of those shops, Feliz Navidad, celebrates Christmas all year round, while Alt Books and Records curates a collection of unique books and vinyl records for sale. You'd be hard-pressed to find anything like Tlaquepaque anywhere else in Sedona, let alone the rest of Arizona or the country.
BELL ROCK/COURTHOUSE BUTTE HIKE
Inside the Coconino National Forest are two popular hiking trails that give visitors an incredible experience within the forest. Bell Rock Pathway and Vista, for example, is a 3.6-mile-long trail where hikers can see many area landmarks, like Bell Rock and Courthouse Butte. The Forest Service categorizes the trail as easy to moderate, with a suggested hike time of 2.5 hours.
Just under four miles, the Courthouse Butte Loop Trail is a little more strenuous. The site adds that this is a moderate hike that will also take about 2.5 hours to complete. Still, the Courthouse Butte is a pretty iconic piece of Arizona landscape, so try to see it if you can!
4X4 JEEP TOUR
Off-roading is a popular activity in the wilds of Arizona, which means there are several trails to choose from that are accessible for 4×4 Jeep drivers or 4WD off-roaders.
According to AllTrails, there are just over a dozen good trails for off-roading outside of Sedona. Per their users' ratings, the top three trails are Devils Bridge Trail, Hangover Trail Out-and-Back, and Schnebly Hill Road OHV Route. The site adds that the drive times for these routes are 100 minutes, 155 minutes, and five hours/45 minutes respectively.
Some of the other trails include Dry Creek OHV Trail, Soldier Pass, and Diamondback Gulch OHV Trail also known as "Greasy Spoon."
CATHEDRAL ROCK TRAIL
Should you be feeling spry (and don't mind some rock climbing), Cathedral Rock Trail is another popular spot to see. Also located in the Coconino National Forest, the trail is more akin to a rock climb than a traditional hike, because the "trail" involves climbing the rock itself. The Forest Service warns that the trail is not shaded, on top of being "steep and difficult in places."
Despite being challenging, this is a very popular trail. The rocks you have to scramble up are "very slippery" from being climbed over so many times. Make sure you bring the right footwear and leave your doggies at home for this one.
AIRPORT MESA HIKING
No, this isn't about walking around the airport waiting for your plane or killing time because of a layover. Airport Mesa, also known as Table Top Mountain, is a site found in Coconino National Forest. Trails found here include the Airport Loop, Table Top Trails #211 and #212, Bandit Trail, and Brewer Trail. Each trail will give you a different perspective of the area.
This area is also where you will find one of Sedona's many vortexes. An explanation as to what this means by A Guide to Sedona is as follows: "A Vortex is a place in nature where the earth is exceptionally alive with energy. The term Vortex in Sedona refers to a place where the [earth's] energy swirls and draws to [its] center everything that surrounds it like a tornado. At these magical sites, trees often exhibit this swirling or twisting of their trunks due [to] the powerful vortex energy at the core of a Sedona Vortex."
Other Sedona vortex sites are Bell Rock, Boynton Canyon, and Cathedral Rock, according to A Guide to Sedona.
OAK CREEK CANYON SCENIC ROAD
Another Sedona area scenic drive is the Oak Creek Canyon Scenic Road. Here you will not only see the spectacular rock formations, but you'll also see tons of vegetation, depending on what time of year you visit.
Take some photos at the Oak Creek Canyon Vista, stop by shops or restaurants along the way, or take a dip in one of the many swimming areas along the drive as well.
SEDONA HERITAGE MUSEUM
Focused on the history of the Sedona area from 1876 to the present day, the Sedona Heritage Museum preserves memory, artifacts, and stories. Located in the Jordan Historical Park in Sedona, the museum is open every day except for major holidays. Options for tours include a self-guided or audio option.
The museum property was once the Jordan Farmstead, which was preserved as a part of the museum's mission. Museum buildings include The Telegraph Office, which was part of the 1947 film Angel and the Badman, which is now under the care of the museum. It has been restored to its former glory to help preserve Sedona's spot as "Arizona's Little Hollywood," because of the almost 100 movies that were filmed there during the Golden Age of Hollywood.
Other exhibits at the museum include Early Settlers, Ranching and Cowboys, Orchard Industry, and Sedona Schnebly, for whom the town was named.
BOYNTON CANYON HIKING
Another popular hiking destination that can be found in Coconino National Forest is the trails around Boynton Canyon. One of the more popular trails is Boynton Canyon Trail #47. The canyon itself is one of the most famous, picturesque red rock areas you'll find in greater Sedona or anywhere else. So popular, in fact, that you can access this trail by car, which means it can be pretty crowded.
If you're on the hunt for the Subway Cave, it's about two miles into the canyon trail. According to AllTrails users, you want to veer right at "The Alligator Tree." What they mean is an Alligator Juniper tree which resembles a scaly alligator, but its branches also look a bit like a lot of alligator mouths.
CHAPEL OF THE HOLY CROSS
Interestingly, the Chapel of the Holy Cross is on Coconino National Forest land, which was permitted by Senator Barry Goldwater at the time, and the chapel was finished in 1956. The chapel was inspired by the Empire State Building in 1932, with an original plan to build it in Budapest, Hungary, but World War II derailed that plan so it was instead built in Sedona.
Jutting out from a giant red rock formation, it appears as if the chapel is emerging from the ground. It is a fascinating piece of architecture.
As it is also a working church, visitors can attend mass, in addition to visiting the location. The space isn't supposed to be just for faith in worship. The chapel's site states, "Marguerite Brunswig Staude built the Chapel not only as a monument to faith, 'but a spiritual fortress so charged with God, that it spurs man's spirit god-ward.' Her hope was that 'a renewed Church may come to life in the souls of men and be a living reality.' She prayed that 'this chapel spread these same truths a thousand fold… that men could find Christ through art.'"
AMITABHA STUPA AND PEACE PARK
Another spot with religious ties is the Amitabha Stupa and Peace Park. Although it's rooted in Buddhism, it is meant to be a place for anyone of any faith to enjoy as a place of serenity and meditation. It is free to visit, though there are donation boxes present to support the park if a visitor wishes to do so.
Throughout the year, there are presentations at Amitabha Stupa on stupas, the practice of which dates back 2500 years. Their website gives several tips on how to visit respectfully, which include silencing your cell phone, talking quietly, picking up after pets, and not leaving tokens, like statues or rock piles, behind. However, prayer flags are allowed to be left on trees on-premises.
DAY TRIP TO GRAND CANYON
~2 Hours
About two hours is all it takes to get from Sedona to Grand Canyon National Park.
At nearly 300 miles, the canyon is absolutely massive. It's so immense that the canyon covers the ancestral homeland of 11 tribes. Plus, according to the National Park Service, the Grand Canyon is "one of the most spectacular examples of erosion anywhere in the world–unmatched in the incomparable vistas it offers visitors on the rim." Deciding which part of the rim you want to see is the hardest decision you'll make. Maybe visit both!
According to The Canyon, your choice of canyon locale will change your experience of the Grand Canyon. The Canyon's differentiation are:
The South Rim will give the "classic" national park experience that includes shuttle services, concessions, and park rangers.
The West Rim, run by the Hualapai tribe, has a per-person entrance fee with a shuttle from the parking lot. There is also a skywalk area here with an additional ticket cost.
The North Rim is more remote and closed during the winter from October to May. This is where you're more likely to find hikers, backpackers and people who want to have the more rugged canyon experience.
MORE INFORMATION FOR YOUR TRIP TO ARIZONA
YOU MIGHT ALSO ENJOY
WHERE TO STAY IN SEDONA
Follow us here: Facebook | Twitter | Instagram | Pinterest | YouTube | MSN | TripAdvisor | Flipboard
All articles belong to 365 Atlanta Family LLC, and all photos belong to us as well, unless otherwise noted. It's all copyrighted. Please don't repost anything elsewhere without asking me first. All rights reserved. This site uses cookies to enhance your experience.
We make no guarantees of any price listed on our site. We are not responsible for content on external web sites linked from ours, including linked resources, an external blog post, any partner site, hotel property sites, or affiliate sites. We only write about places we love in an attempt to help you in your adventures, but we can't guarantee you will love them, too.
Posts may contain affiliate links at no cost to you. Several of our trips are also compensated by the respective tourism boards for the city or state we are visiting. This never impacts how we share the destination with you – opinions are always our own and we pride ourselves on that. We do not sell links or accept unsolicited guest posts under any circumstances. Don't even ask.
United States Copyright, 365 Atlanta Family, LLC
View our Privacy Policy | Subscribe to our Newsletter | Contact Site Owner | View Terms & Conditions | About Us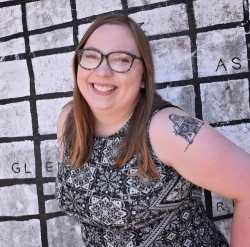 Latest posts by Amanda Finn, Staff Writer
(see all)