When considering warm weather travel destinations, chances are that Arizona brings to mind the quintessential desert getaway, complete with cacti, roadrunners, and Wild West novelty. However, while it has all three of those in abundance, this southwestern state is full of surprises, from hikes in dense pine woods to world class museums and diverse cultural influences.
Phoenix and Tucson are the state's two urban hubs, while towns like Flagstaff and Sedona maintain their small town charm, despite being some of the most popular destinations in the country. Home to the giant Saguaro, the Sonoran Desert in the southern part of the state hums with life four seasons a year.
Heading north, the landscape ebbs and flows as it transitions into the Coconino National Forest and, later, Grand Canyon National Park. Some being major stops on the original Route 66, Arizona's small towns preserve bits and pieces of a bygone era in an ode to Americana.
The history and culture of the area's Native populations forms the fabric of the state, while national monuments give visitors a glimpse into the way ancient Arizonans thrived in the desert.
Ready to learn more? Here are 22 things to do in Arizona that you're not going to want to miss!
GRAND CANYON NATIONAL PARK
If the Grand Canyon has always been on your bucket list, a trip to Arizona is your chance to not only see it in person, but experience it on foot, horseback, or even via river raft. Take at least a few days to hike, explore, and get to know the canyon beyond the famous overlooks. Though your initial awe at its vastness may wear off, a trek through the canyon lands will stay with you forever.
If driving north from Phoenix or Flagstaff, you'll likely be arriving at the South Rim of the Grand Canyon. After driving to scenic overlooks, park your car and make use of the park's extensive shuttle system to hit the trails. The Bright Angel, South Kaibab and Havasu Falls trails are absolute musts, especially if you have time for all three. Keep in mind that these trails may be too long for you to do in one day; oftentimes, doing just half the trail is a better option.
Visiting Havasu Falls requires booking a permit in advance through the Havasupai Reservation, and the earlier you do so, the better. Permits to see the falls sell out almost immediately.
If the weather's only getting hotter, book a tour with a Colorado River rafting guide and take in the canyon from a new angle. There are a number of tour services offering both day trips and longer expeditions down the river. Choose an excursion to camp on the banks of the river, wake up to the smell of cowboy coffee and brave the rapids with the help of a seasoned river expert. Whether you hike, paddle, or ride your way through, you'll soon realize the bottom of the canyon is just as incredible as its rim.
A visit to Grand Canyon National Park is truly one of the best things to do in Arizona.
PETRIFIED FOREST NATIONAL PARK
Located in the northwestern part of the state, Arizona's Petrified Forest National Park is a must stop, whether you're heading east to New Mexico or just looking for a day trip from Flagstaff and surrounding areas. If you're just passing through, a drive down Petrified Forest Road is dotted with overlooks for photo opportunities and snack breaks overlooking the petrified woodlands and the Painted Desert.
There are a number of short trails to take advantage of while visiting the park, and the Painted Desert Visitor Center. Named after a Hopi spirit, the Tawa Trail begins at the center and is an easy walk through the ancient landscape. The short Puerco Pueblo hike allows visitors to tour the ruins of a centuries-old Pueblo; keep an eye out for well-preserved petroglyphs along the way. The Long Logs Trail, on the other hand, brings you up close to the abundance of petrified logs the park is famous for.
The park is open from 7am to 7pm during warmer months, but hours may vary during the winter. As one of the country's smaller national parks, the Petrified Forest is often uncrowded, making it yours to explore any time of year.
SAGUARO NATIONAL PARK
Covering nearly 100,000 acres, Tucson's Saguaro National Park is a haven for the cactus species, which is native to this corner of Southern Arizona. The national park surrounds the city of Tucson on two sides, making up an eastern and western district. Both are worth a visit, as their landscapes vary.
The eastern half of the park sits at the base of Rincon and Mica Mountains, and is a short drive from anywhere in the city. The Cactus Forest Loop is the area's main draw; the road traverses the park's hills and is open to both drivers and cyclists looking for a climbing challenge. The park has a number of short hikes, along with campgrounds and a Visitor's Center. If you're thinking of camping, be sure to plan ahead and bring plenty of water, as it is not readily available within the park.
Saguaro National Park's Western half sits just above Tucson Mountain Park and is just as accessible from the heart of town. Known for its seas of Saguaros, the area has trail of different levels, one of which leads to the ruins of a former homestead ranch. Set aside two full days to see the park in its entirety or plan a sunrise hike in the western half followed by a sunset visit to the eastern half.
If you're staying in Phoenix, Saguaro is an easy drive away, totaling a little over 1.5 hours. Unless you're visiting in a colder month, plan to be there early or in the late afternoon, after daytime temperatures cool off. If you're staying in the city, other great day trips from Tucson include Tombstone or Colossal Cave Mountain Park.
MONUMENT VALLEY
Sitting right on the Utah- Arizona border, Monument Valley Navajo Tribal Park spans both states and can be experienced via a 17-mile paved loop. The valley's haunting rock formations, otherworldly palette and cultural value are one of a kind, surpassing road trip expectations. Awash in sunlight, the sandstone buttes, boulders and cliff sides you'll be driving among transport you to an ancient landscape that offers irreplaceable photo opportunities.
The loop is open to vehicles between 7am and 5pm, with shorter hours in the winter. Local Navajo Nation tour services offer Jeep cruises and access to protected natural landmarks. Lodging, campsites and a Visitor's Center are all within a short driving distance of the monument; the valley can be a day destination from the Page, Grand Canyon, and Flagstaff areas.
ANTELOPE CANYON
Also located within the Navajo Nation, Antelope Canyon is made up of an upper and lower section, both of which feature stunning sandstone walls. Accessible only via a guided tour, the canyon is not your average hike; after a walk to the entrance, you'll be led into the canyon's most picturesque crooks and crevasses. Natural gaps allow rays of sunlight to stream in, creating a mosaic of pinks, ochres and oranges across the sandstone walls.
While the region draws amateur photographers year round, photographs don't do this natural wonder justice; you'll have to see it to believe it. Spiritually significant within local Native American culture, Antelope Canyon's sweeping interiors and changing hues make it seem as though painted by an invisible hand.
Along with Vermilion Cliffs National Monument, Antelope Canyon is just outside of the town of Page and about a two hour drive from the Flagstaff- Sedona area.
Read more: 12 EPIC THINGS TO DO IN PAGE, AZ
LAKE POWELL
If you're making Page your base while visiting Arizona, take advantage of one of the state's most visited bodies of water. Created after the construction of Glen Canyon Dam in the 1960's, the Lake Powell reservoir is the country's second- largest, and has become a recreational destination for locals and out of towners alike.
If you're already a water sports enthusiast or just looking to try something new, the lake offers waterskiing, wakeboarding, stand up paddle-boarding and boat rentals at the Bullfrog or Wahweap Marina. While most visitors opt to stay in Page, houseboat rentals are available for those itching to stay out on the water long after the sun goes down.
When out on Lake Powell, don't miss Rainbow Bridge, best seen by guided tour or rented boat. This world famous natural stone arch is a geological marvel; take a boat tour to learn about its history and cultural significance from a local expert. In the summer, rangers are on-site to host programming and share the bridge's story.
If you want to get back on dry land, hike to Horseshoe Bend, a popular 1.5 mile out and back trail just south of Page that features Colorado River views.
HOOVER DAM
Perched on the Nevada- Arizona border, Hoover Dam was built into the Colorado River in 1935. Today, this National Historic Landmark features a Visitor's Center and daily tour schedule that makes an easy stop on any route between Phoenix and Las Vegas.
Starting at the Visitor's Center, a power plant tour is your key to understanding exactly how the dam works and how it has affected the surrounding region. Booking tickets in advance is recommended to secure your spot.
If you're still curious about the dam after an intensive Power Plant tour, a few local companies offer kayak rentals and tours with exclusive views of the dam and the beauty of the Colorado River's Black Canyon.
Local lodging includes the campground at Temple Bar Marina on the Arizona side, and the historic Boulder Dam Hotel in neighboring Boulder City.
TOMBSTONE
Located an hour south of Tucson, the tiny town of Tombstone is a local destination known across the country as the home of the O.K. Corral. The Corral was the site of a legendary 1881 gunfight that has come to represent the Old West's wild, outlaw reputation. Today, the fight and its characters come alive through regular re-enactments and a Main Street devoted to period wear, souvenirs and saloons.
The Old Tombstone Western Theme Park holds daily shows featuring the nationally acclaimed Tombstone Cowboy acting group, trolley tours, jailhouse photo opportunities and more. The Good Enough underground Mine Tour, Courthouse State Historic Park, and Gunfighter Hall of Fame are all worth a stop on your Tombstone stroll; park your car and explore the town by foot to make sure you don't miss out.
Read tombstone inscriptions at the historic Boothill Graveyard, grab a lunch and a drink at one of the town's saloons and stop by one of the town's small businesses to pick up mementos before you leave. Though Tombstone was once on the verge of becoming a ghost town, it's now a thriving community preserving its unique history as a desert outpost. Keep an eye out for annual town events like the Wyatt Earp Days and the Showdown in Tombstone.
HEARD MUSEUM
Phoenix' Heard Museum is one of the most visited institutions dedicated to American Indian art in the country and around the world. The museum was founded in 1929, and celebrates both artifacts spanning centuries and contemporary work from Native American artists. Selections from the museum's permanent selection take the stage alongside rotating exhibitions featuring diverse traveling work.
An on-site amphitheater hosts musicians, dancers and other performers, while an indoor auditorium invites lecturers, panelists, and filmmakers to present their work throughout the year. The Heard is a venue for American Indian events, markets, festivals and gatherings, many of which are open to the public.
The Nichols Sculpture Garden, bookstore, gift shop and coffee bar give you plenty more to do once you've toured the galleries. The Phoenix Art Museum is a short walk away, meaning you can easily incorporate a museum day into your Phoenix itinerary. The Heard is open every day except Monday and free guided tours are available on the spot.
Read More: 21 AMAZING THINGS TO DO IN PHOENIX YOU'LL LOVE
ROUTE 66
Running straight through the northern half of the state, Arizona's portion of Route 66 connects the towns of Lupton and Oatman. In between, the route weaves through open desert, Coconino National Forest and a number of small towns, proud to be part of this classic American byway. You can even design your entire Arizona itinerary based on the path of old Route 66; Flagstaff, the Grand Canyon, and the Navajo Nation's national wonders are all either on, or near, the route.
Holbrook is one of the larger towns you'll come across as you head west form the New Mexico border. Located just beyond the Painted Desert and Petrified National Forest, the town is an ideal place to stop overnight after a day spent exploring the outdoors. Then it's on to that famous corner in Winslow, Arizona and the city of Flagstaff; venture slightly off route to the Meteor Crater Natural Landmark before heading into the ponderosa forest.
After Williams, Seligman, and Kingman, you'll pull into Oatman, the last stop before the route crosses the border into California. While the entire drive can be done in a day, you'll want to take plenty of time to stop in each town, visit points of interest off route and explore the changing landscape beyond your vehicle.
GHOST TOWNS GALORE
The Southwest is known for its ghost towns, made up mostly of 19th and 20th century settlements that were abandoned for a variety of reasons, many of them economic. Today, these remnants of former communities represent the former glory of the Old West, as it was presented to hopeful settlers from the country's east. While some residents still call these areas home, they are largely unincorporated and often disappear from maps over time.
Hidden in the desert just west of Tombstone, Gleeson was a former copper mining boom town with businesses, a hospital, schoolhouse and miners' homes. After the closure of the town post office in 1939, Gleeson was officially an abandoned settlement. The ruins and foundations of the hospital, store, jail and town saloon are among what remains along and off of the aptly named High Lonesome Road.
Located north of Phoenix, Tip Top is another mining community that fell into ruin, this time after a silver boom. Foundations dating back to the late 19th century can still be seen, though viewing them is much easier if you have a car with four wheel drive; the mining roads that lead to the town are unpaved.
Though Jerome, Arizona is labeled a ghost town, it has a much more active tourist trade and resident population than other abandoned settlements throughout the state. Lodging, restaurants and art galleries blend in among historic buildings, like the Sliding Jail. A vibrant community and small business scene make Jerome a ghost town that doubles as a destination; stay overnight to take in all the area has to offer. Jerome is located southwest of Sedona, near the larger town of Cottonwood.
WALNUT CANYON NATIONAL MONUMENT
Head east out of Flagstaff and you'll find one of the best preserved cliff dwelling sites in the country. Walnut Creek National Monument, once home to the Sinagua people, features alcoves built into canyon walls in the 12th and 13th centuries.
You can get a better view of the dwellings via two hiking trails. The Rim and Island Trails are both under one mile long; the latter is slightly more challenging based on climbs and descents. Native flora, cacti and walnut trees line the bottom of the canyon, allowing visitors to imagine what the area might have looked like hundreds of years ago.
The trails and visitor center close around 4pm, so arrive early enough to complete one or even both of the walking trails. The monument is about twenty minutes away from Flagstaff by car.
Read More: 15 AMAZING THINGS TO DO IN FLAGSTAFF FOR YEAR-ROUND FUN
LAKE HAVASU STATE PARK
Lining the Arizona- California border, Lake Havasu is a reservoir on the Colorado River that acts as one of the area's only recreational bodies of water. Lake Havasu City overlooks the lake's western border, which is also home to an unexpected European treasure.
The city's London Bridge, which connects the mainland to the island of Pittsburg Point, was purchased from the English capital by Lake Havasu City developer Robert P. McCulloch in 1968. Shipped to the United States in pieces, it was reconstructed to serve the growing community around the lake shore.
Lake Havasu State Park itself has plenty of swimming, picnicking, and fishing opportunities, along with boat docks, campsites and lakeside cabins. If you're spending the day in town, be sure to stop by the Lake Havasu Museum of History and local haunts like the Desert Bar.
SEDONA HIKING
With its red rock formations, spiritual lore and bustling center, Sedona is high on most Arizona travelers' lists. The area's many hiking trails allow visitors to immerse themselves in the local landscape of buttes, canyons and high desert greenery.
Located just off of Highway 179, Bell Rock is instantly recognizable thanks to its dome- like shape. A 1 to 1.5 mile loop trail takes you on a moderate hike with an added option of continuing on to the summit of Bell Rock. Visitors must obtain the $5 Red Rock Pass at the trailhead.
The slightly more challenging Cathedral Rock Trail is an out-and-back trail totaling just over a mile. Largely made up of rock scrambles, the trail leads to a lookout point with sweeping red rock views. This hike should take experienced hikers about an hour to complete. Keep in mind that there is no parking at the trailhead from Thursday through Sunday; you'll have to park at the adjacent park and ride lot and catch the Sedona Shuttle, which drops hikers off at the Cathedral Rock Trailhead.
Located just northwest of Sedona, Devil's Bridge Trail promises views and the chance to see the area's largest sandstone arch. Access to the trail depends on whether or not you have a high clearance, four wheel drive vehicle; if you do, you'll be able to get to the trail via Dry Creek Road. If not, park at the Mescal Trailhead and follow Mescal and Chuckwagon Trails to reach the Devil's Bridge trail.
As one of Sedona's four famed vortex sites, Airport Mesa is a rewarding 3.5 mile round trip trek leading to a panoramic lookout. You'll find the trailhead just off of Airport Road, southwest of Sedona. Other vortex hikes accessible via trail include Bell Rock, Cathedral Rock, and Boynton Canyon.
Read More: 17 PHENOMENAL THINGS TO DO IN SEDONA, ARIZONA
CANYON DE CHELLY NATIONAL MONUMENT
The Navajo Nation's Canyon de Chelly National Monument is situated just west of the Northwestern Arizona town of Chinle. Two rim-side driving routes allow visitors to view the canyon from different angles, but a guided tour is a more in-depth way to get to know the monument.
The canyon has seen over 5,000 years of human activity, signs of which still remain within its walls. Intact ruins include the White House structure and other pueblo remnants, best seen via the round trip trail that begins at the White House Overlook. The on- site Cottonwood Campground offers sites for visitors planning an overnight stay. The site holds sacred significance to the Pueblo and Hopi people, as well as the Navajo Nation.
Canyon de Chelly is about three hours east of Flagstaff. Combine it with Petrified Forest National Park and Monument Valley for a complete picture of Arizona's northwestern corner.
HORSESHOE BEND
Part of the Glen Canyon National Recreation Area, Horseshoe Bend is a unique sandstone formation in the middle of a Colorado River bend. The river snakes around the rock, making it an island best viewed from a neighboring scenic overlook. The overlook can be reached via a 1.5 mile long hike starting just off of Highway 89.
Catching the Colorado just before it makes its way down to Grand Canyon National Park, the bend is an instantly recognizable feature of the Lake Powell area. An Anasazi petroglyph site is located just above the bend. Make the town of Page your headquarters and explore Antelope Canyon, Lake Powell, and Horseshoe Bend, all in one action- packed weekend.
CHIRICAHUA NATIONAL MONUMENT
Located in a less frequently visited part of the state, Chiricahua National Monument is not to be missed, especially if you're touring the ghost towns and small communities east of Tucson. Featuring a campground, miles of trails and rock formations incomparable to any you've seen before, the monument is well worth the two hour drive from the city.
Popular hikes range from easy to strenuous; start with the Bonita Creek trail for a less demanding option or take on the Heart of Rocks, a 7-mile round trip sure to get your adrenaline pumping. As you stop at overlooks during any of the hikes, the oddities, balancing acts and compositions of some of the rock formations will be hard to look away from.
The Chiricahua Natural Bridge is yet another one of the park's organically formed structures that'll make you do a double take.
MONTEZUMA CASTLE NATIONAL MONUMENT
If you enjoy Walnut Canyon, be sure to pay a visit to Montezuma Castle Monument, which is another large grouping of cliff dwellings built and lived in by the Sinagua people of Northern Arizona. The castle consists of 20 rooms carved into a looming cliff face in a show of ingenuity. A paved trail, totaling 1/3 of a mile, guides visitors through the site, incorporating views of the castle itself, the neighboring riverbank and informational displays.
An on-site museum and bookstore explore the history of the Sinagua culture in depth, explaining many of the details you'll notice when admiring the castle. Ongoing ranger programs offer even more insight into local archaeology of the Verde Valley. The Montezuma Castle Visitor Center and trail are open daily and located a little over half an hour south of Sedona.
ORGAN PIPE CACTUS NATIONAL MONUMENT
If Saguaro Park ignited a love for desert landscapes you never knew you had, head even further south to the Organ Pipe Cactus National Monument, located a little over two hours west of Tucson. Straddling the U.S.- Mexico border, this protected area is home to the flora and fauna of the Sonoran Desert.
Alive and vibrant day and night, any season of the year, the desert is home to native plants, wildlife and the remnants of cultures that moved through it centuries ago. The Ajo and Puerto Blanco Mountain Trail groups both feature hikes of varying lengths and difficulty levels.
The park Visitor's Center can provide you with all the information you need prior to starting your hike, and an on-site campground gives you the option of sleeping under the Sonoran sky.
KARTCHNER CAVERNS STATE PARK
Located in Benson, Arizona, Kartchner Caverns State Park is an attraction just outside of Tucson, making it the ideal day trip for anyone who is fascinated by caves. Inhabited by thriving bat colonies, the limestone caverns are adorned with stalactites and stalagmites and open for guided tours.
After strolling through the belly of the cave, visit the Discovery Center to learn how the caverns formed- and how they continue to evolve. Campsites and RV hookup sites are available within the park, along with rental cabins. The Kartchner Caverns are a one hour drive southeast of Tucson.
Read More: 18 AWESOME THINGS TO DO IN TUCSON YOU CAN'T MISS
MT. LEMMON SCENIC BYWAY
Heading out of North Tucson and into the Santa Catalina Natural Area, the Mt. Lemmon Scenic Byway is an unexpected wooded adventure just a few minutes outside of this sprawling Sonoran desert city.
Winding up a steep mountain road, the byway transports you to an alpine haven with significantly cooler temperatures than the city below. Ponderosa pines, aspen, maple and walnut trees tower over the slopes as you make your way toward Mount Lemmon's 9,000 foot mountain.
There are numerous hiking trails and campgrounds off of the byway, and the summit has a ski lift that is open in winter months, depending on weather conditions. When Tucson gets hot, Mount Lemmon becomes a popular day trip among locals and visitors alike. The stark difference in landscape is refreshing, and the byway offers far- reaching views before disappearing into the dense forest.
The summit is about a 45 minute drive from the beginning of the byway in Northeast Tucson.
TALIESIN WEST
As Frank Lloyd Wright's former winter home, Taliesin West is an architectural masterpiece tucked into the desert just east of Phoenix. The Scottsdale home is open to the public daily, offering tours, programs and time to take in the Wright- designed furniture, workshop, and living quarters.
What makes Taliesin West so special is its inherent connection to the landscape around it; the home is built largely of local materials to blend in seamlessly with the upper Sonoran environment. Light floods the space at certain times of day, allowing the desert to pass through Taliesin West's walls.
Ninety-minute tours are available daily, and can be found on rotating schedules. Be sure to keep an eye on the calendar for events, like movie nights, sunset mingles and performances.
Read More: 19 BEST THINGS TO DO IN SCOTTSDALE AZ FOR MAKING MEMORIES
MORE INFORMATION FOR YOUR TRIP TO ARIZONA
YOU MIGHT ALSO ENJOY
Follow us here: Facebook | Twitter | Instagram | Pinterest | YouTube | MSN | TripAdvisor | Flipboard
All articles belong to 365 Atlanta Family LLC, and all photos belong to us as well, unless otherwise noted. It's all copyrighted. Please don't repost anything elsewhere without asking me first. All rights reserved. This site uses cookies to enhance your experience.
We make no guarantees of any price listed on our site. We are not responsible for content on external web sites linked from ours, including linked resources, an external blog post, any partner site, hotel property sites, or affiliate sites. We only write about places we love in an attempt to help you in your adventures, but we can't guarantee you will love them, too.
Posts may contain affiliate links at no cost to you. Several of our trips are also compensated by the respective tourism boards for the city or state we are visiting. This never impacts how we share the destination with you – opinions are always our own and we pride ourselves on that. We do not sell links or accept unsolicited guest posts under any circumstances. Don't even ask.
United States Copyright, 365 Atlanta Family, LLC
View our Privacy Policy | Subscribe to our Newsletter | Contact Site Owner | View Terms & Conditions | About Us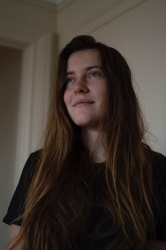 Latest posts by Anita Maksimiuk, Staff Writer
(see all)