Williams, Arizona lies in the northernmost part of the Coconino National Forest. Surrounded by evergreen conifer trees, wide-open skies, and the staggering beauty of craggy canyons and buttes, it's hard not to fall in love with this city's natural beauty.
Of course, Williams is more than just its natural beauty. The town has a rich history due to its location on Route 66 and its proximity to the Grand Canyon. The natural landmarks and cultural connections of this small town mean that there are plenty of unique things to do in Williams.
Ready to learn more? Here are 15 things to do in Williams AZ that you're not going to want to miss!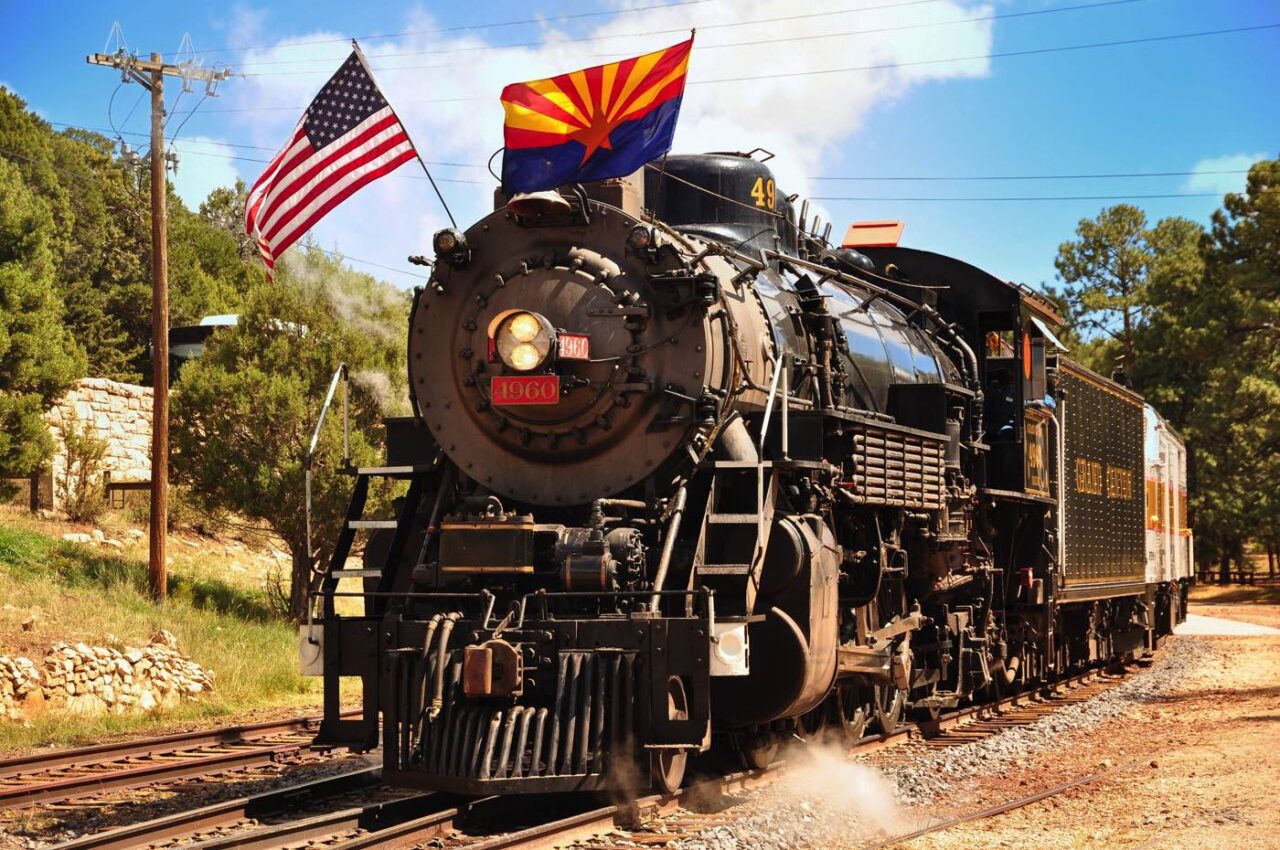 BEARIZONA WILDLIFE PARK
I'll be honest; I'm a sucker for a good pun. Perhaps that's part of why I love Bearizona Wildlife Park so much. What's better than a wildlife park dedicated to black bears with a bear-related pun in its name? And, you won't find just black bears at this wildlife park, either.
Bearizona is, understandably, best known for its black bear residents. But visitors can also see animals from North America, like the Alaskan Tundra Wolf, North American River Otter, and bison. You may also catch a glimpse of international star animals, like the fearsome Jaguar, slithering Argentine Black and White Tegu, or prickly African Crested Porcupine.
Visitors to Bearizona can take a self-guided driving tour of the site or a leisurely walk-thru via Fort Bearizona. Walk-thru visitors also can enjoy a petting zoo and mineshaft experience.
GRAND CANYON DEER FARM
Animal lovers of all ages will get a kick out of visiting the Grand Canyon Deer Farm. After all, how often can you say you've kissed a camel and pet a deer all in the same place? But that's precisely the experience you get here.
During your visit to Grand Canyon Deer Farm, you'll meet some of the friendliest deer on the planet. The animals grow up on the farm, meaning they get along remarkably well with people. The whole family can meet mule deer, fallow deer, sika deer, and Coues deer during their visit.
The farm is also home to other animals for guests to visit. Kids can pet llamas, feed a porcupine, or even meet an Australian Wallaby (the kangaroo's cute cousin). If you want a full-farm experience, kids 10 years and older (and kids at heart) can participate in the Zoo Keeper Program or Interactive Program to help care for a farm animal during their visit.
HISTORIC ROUTE 66
Many towns in Arizona and the surrounding area have the historic Route 66 to thank for their existence. Route 66 connected Chicago to Los Angeles, leading to a boom in travel across the country from the 1920s to the 1980s. Williams, AZ is one such town that benefited from the heyday of Route 66 Travel.
You'll find that Williams and Route 66 share an unbreakable connection. Around the town, you'll find remnants of Route 66 everywhere, from the gift shops to the cafes. Downtown Williams remains much unchanged from the peak period of Route 66, with shops, restaurants, and homes dating back to the 1900s.
If you want to see Williams through the eyes of those who drove Route 66 during its heyday, take a leisurely stroll downtown at night. When the stars come out, the retro neon lights of Williams kick on, revealing what this Route 66 town looked like back in the day.
PETE'S ROUTE 66 GAS STATION MUSEUM
If you want more Route 66 on your trip around Williams, check out Pete's Route 66 Gas Station Museum. Back in the 1950s and 1960s, gas stations like Pete's kept cars fueled on their journey along Route 66.
The museum resides in an old gas station, beautifully restored and maintained by its owner named – you guessed it – Pete. Inside you'll find artifacts from Route 66 history, ranging from license plates to gas cans. Pete's Route 66 Gas Station Museum is the perfect spot to snag a picture of your time in Williams.
BILL WILLIAMS MOUNTAIN
If you want to take an excursion into the rugged natural wonders surrounding Williams, then head out to the Kaibab National Forest and Bill Williams Mountain. The mountain stands at 9,259 feet above sea level, a calm sentinel watching over the town which shares its name.
Bill Williams Mountain is a popular retreat for residents and travelers to hike. The mountain offers the perfect scenic area for hiking, mountain biking, and horseback riding. Visitors brave enough to climb four hours to the top of the peak are rewarded with breathtaking views of the conifer and aspen tree forest, as well as the clear and open skies of Northern Arizona.
KAIBAB LAKE
Now, if you want to spend an evening camping in Williams, I recommend staying on the shores of Kaibab Lake. This popular camping spot also sits within the Kaibab Forest, a mere 15-minute drive from Williams, but the second you arrive at the lake, you'll find yourself transported into the serenity of Mother Nature.
Kaibab Lake looks like something out of a fairytale. Towering ponderosa pine trees shade the quiet hiking trails leading from the lake, while wildflowers bloom in spring and summer, scenting the air and providing a splash of vibrant color in the landscape.
Visitors to the lake can camp, fish, hike, and picnic. The lake does have bathrooms, fire pits, and picnic areas for a more comfortable experience.
GRAND CANYON RAILWAY
The Grand Canyon Railway is one of the top attractions in Northern Arizona. Step back in time at the Williams Depot, where the vintage railcars of the Grand Canyon Railway wait to take you to one of America's most treasured landmarks. Trust me; this experience offers a unique take on train rides that you don't want to miss.
The Grand Canyon Railway is a train ride through the past. Guests ride in a vintage car, each representative of rail travel in different decades, with some nearly a century old – the Pullman Class carriage comes from 1923!
On your journey to the Grand Canyon, you'll find yourself serenaded by cowboys singing songs from the Old West while watching the forest shift to rugged prairie and dry desert. Finally, you'll arrive at the Historic Village at the Grand Canyon with ample time to explore the landmark before your return train ride back to Williams.
A ride on the railway is one of the best things to do in Williams AZ!
KAIBAB NATIONAL FOREST PETROGLYPHS
Ancient history waits mere minutes away from Williams in the Kaibab National Forest. Here, under the shade of the conifer trees that thrive in the region, ancient Indigenous people left their mark on the dark basalt walls along what would become the Keyhole Sinkhole Trail in Kaibab.
The images you'll discover carved into the volcanic walls of the box canyon detail the stories of primal hunters and ancient life in the Arizona area. You can easily visit these carved memories from our ancestors on a leisurely hike through the forest. Along the trail, you may encounter curious wildlife or the occasional waterfall as you explore Arizona's most ancient history.
WILLIAMS DEPOT
The Williams Depot, as it stands today, was built to serve the boom in tourists journeying to the Grand Canyon in 1908. The 18th century was the golden era of the railroad, and the Williams Depot reflects that rich history with its grand columns and frontier village reproduction, from which railway workers host the occasional Old West shoot-out before trains leave the station.
The Depot itself is a wonderful place to grab a cup of coffee or find a souvenir. Of course, the prime reason many folks end up at the Williams Depot is for a ride on the Grand Canyon Railroad to the titular landmark.
Travel tip: Stop into the Williams and Forest Service Visitor Center to snag a Grand Canyon map before hitching a ride on the Grand Canyon Railway.
BILL WILLIAMS MONUMENT PARK
In the heart of Williams, Arizona, lies a monument to the town's namesake – William Shirley Williams. The Bill Williams Monument Park is a quiet park that stands as a place of calm and peacefulness, with a small walkway and picnic tables shaded by ponderosa pines.
Many visitors choose to have their morning coffee on one of the benches at the park, surveying the bronze statues as the sun begins to climb in the sky. There is, of course, a statue depicting mountain man and explorer Bill Williams, as well as a soldier from the WWII era who defends an American flag. The square of the park commemorates the veterans of Williams, as well as the man that gave the town its name.
SYCAMORE CANYON
Nature lovers seeking a retreat from everyday life need to check out Sycamore Canyon. Located about two hours from Williams, Sycamore Canyon holds one of the rarest ecosystems in the world: the riparian desert. Thus, visitors to the park experience a wilderness as unique as it is lovely.
Visitors to Sycamore Canyon will find a multitude of activities waiting for them. Fifteen trails cross through the canyon, each passing by fantastical landscapes, from glimmering pools and ancient forests to the scrubby bushes of the desert.
Popular activities in the Sycamore Canyon include camping, backpacking, horseback riding, and hiking.
WILD WEST JUNCTION
If you want to time travel back to the days of saloons, shootouts, and sheriffs, Wild West Junction in Williams is the place to be. The second you stroll through this Old West town, you'll feel like Marty McFly and Doc after the DeLorean dropped them off in 1885!
Wild West Junction is a great place to take the kids. The venue offers live entertainment, historical reenactments, and the best grub in the West. You can even schedule a stay at Drover's Inn to see how the cowboys and well-to-do folks of yore had it back in the day.
GRAND CANYON WINERY
If you're looking for a romantic spot for date night while in Williams, Grand Canyon Wine Co. has what you need. Any oenophiles visiting Williams will love the locally grown selection of wines from both Grand Canyon Winery and other Arizona vintners, while couples looking for romance will fall in love with the cozy decor of the tasting room.
Grand Canyon Winery creates wines with flavors unique to the Arizona region – they won't taste like your California vintages! The winery also has a menu featuring light bites to eat. If you really want the "entire" winery experience, check out their Airbnb for your overnight stay.
GRAND CANYON BREWING CO
For folks who prefer a tasty lager or rich stout to a glass of wine, you'll want to head over to Grand Canyon Brewery Company. This Veteran-owned brewery creates local craft beer varieties that will tantalize your taste buds!
Grand Canyon Brewing Co. is a family-friendly venue with a full-service kitchen and dog-friendly patio. You'll love the rustic decor and friendly service almost as much as the Bavarian pretzels and hot wings on their menu. As for beer, there's something for everyone, from IPAs to seasonal porters.
DAY TRIP TO THE GRAND CANYON
Williams, Arizona and the Grand Canyon share an everlasting bond, and here's why: the town is the Gateway to the Grand Canyon! Thus, many travelers use this quaint Arizona city as a launching point for their Grand Canyon adventure, because after you're done visiting the Grand Canyon, Williams will be waiting for you with small-town charm and plenty of activities to end your journey.
If you plan to drive from Williams to the Grand Canyon, plan on making a midway stop at Valle Travel Stop to stretch your legs. Make sure to grab some water while you're there – it can get hot at the Grand Canyon during peak tourist season.
Once you get to the Grand Canyon, swing by the Historic Village for hiking gear and souvenirs. To truly get the best view of the canyon, I recommend taking a helicopter tour or horseback ride through the area.
Remember to take your time as you explore this natural wonder – it is, after all, one of the jewels in the United States of America's crown!
Read more: Grand Canyon with Kids- Things to do in Grand Canyon South Rim
MORE INFORMATION FOR YOUR TRIP TO ARIZONA
YOU MIGHT ALSO ENJOY
WHERE TO STAY IN WILLIAMS AZ
Follow us here: Facebook | Twitter | Instagram | Pinterest | YouTube | MSN | TripAdvisor | Flipboard
All articles belong to 365 Atlanta Family LLC, and all photos belong to us as well, unless otherwise noted. It's all copyrighted. Please don't repost anything elsewhere without asking me first. All rights reserved. This site uses cookies to enhance your experience.
We make no guarantees of any price listed on our site. We are not responsible for content on external web sites linked from ours, including linked resources, an external blog post, any partner site, hotel property sites, or affiliate sites. We only write about places we love in an attempt to help you in your adventures, but we can't guarantee you will love them, too.
Posts may contain affiliate links at no cost to you. Several of our trips are also compensated by the respective tourism boards for the city or state we are visiting. This never impacts how we share the destination with you – opinions are always our own and we pride ourselves on that. We do not sell links or accept unsolicited guest posts under any circumstances. Don't even ask.
United States Copyright, 365 Atlanta Family, LLC
View our Privacy Policy | Subscribe to our Newsletter | Contact Site Owner | View Terms & Conditions | About Us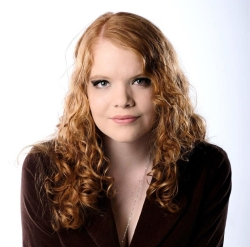 Latest posts by Phylicia Peterson, Staff Writer
(see all)