If you're looking for a small town getaway with enough outdoor activities to keep you busy throughout your entire trip, consider Payson, Arizona — the heart and soul of the state's Rim Country.
Known for the sprawling Mogollon Rim, this slice of Arizona is under two hours away from Phoenix, but offers plenty to discover locally. Touring Tonto National Forest, the Mogollon Rim, and Rancho Tonto Natural Bridge State Park will introduce you to Central Arizona's wooded slopes, while Payson's historic buildings, small businesses and quintessential Main Street help you take a breather after a few days spent exploring outdoors.
Payson is known for being a popular day trip destination from Phoenix, but turning the tables and making this small town your home base guarantees you won't overlook an inch of Arizona's Rim Country.
Here are 10 of the best things to do in Payson AZ that you don't want to miss!
TONTO CREEK FISH HATCHERY
Located within Tonto National Forest, Tonto Creek Fish Hatchery produces nearly 50,000 lbs. of trout a year and is open to the public via self- guided tour.
The hatchery specializes in various kinds of trout, including rainbow, brook, and tiger species, and includes 12 raceways and a show pond. The show pond is where you can admire and feed the fish up close, after taking a walk through the displays at the visitor's center.
Tucked into the woods just beneath the Mogollon Rim, the hatchery grounds are full of wildlife, and it's not uncommon to spot deer, coyotes and even black bears in the area.
The Hatchery is about 20 miles outside of Payson, making it an easy morning destination to enjoy with the kids or while exploring the National Forest. The hatchery is open daily, but if you're visiting in the winter, keep in mind that roads may be closed due to snowy and icy conditions.
RIM COUNTRY MUSEUM – & ZANE GREY CABIN
Small but highly organized, the Rim Country Museum offers an intimate glimpse into Payson's cultural history and the life of local author Zane Gray. Focusing on native cultures and other early residents of the region, the museum is housed in a former Forest Ranger Station dating back to 1907.
The museum is owned, run and maintained by the Northern Gila County Historical Society, a non-profit organization working to preserve local history.
After a docent-led tour spanning the structure's two floors, visit the gift shop and spend some time strolling the outdoor exhibits. You'll see a former fire tower, truck, and log cabin on your way to the Zane Grey House. A faithful reproduction of the original, which was destroyed in a fire, the home pays homage to the writer, who authored Western adventure novels throughout the early 20th century.
The museum and cabin are located just west of the center of town.
NACO PALEO SITE
Located off of Highway 260, the Naco Paleo site is the kind of roadside destination that starts as a small detour but ends up becoming an all day adventure. The site invites visitors to search for their own fossils, many dating back to an era when oceans covered the Southwest.
The fossilized remains of invertebrates dating back 300 million years dot the landscape, and minimal digging is required. In fact, you might come across plenty of treasures found and left behind by others; all you have to do is keep your eyes on the ground and have a bit of patience. T
he Naco site is about 13 miles outside of town, and the entrance is marked by a sign just before the turn-off to Kohl's Ranch.
ELLISON CREEK WATERFALL
For a refreshing day trip just outside of Payson, the out and back hike leading to Ellison Creek Waterfall is just over two miles, meaning you can reach an idyllic hidden gem in under an hour.
Ellison Creek flows out of the region's East Verde river, and lies a few minutes away from Water Wheel, a swimming hole popular with locals. You can easily visit both as they are on the same trail.
Once you reach the waterfall, relax on a boulder in the shade or wade into the shallow waters; water levels vary based on season, but summer often sees plenty of monsoon rains. Bring a swimsuit just in case, and make sure to exercise caution while navigating the rocks, as they can get extremely slippery.
The trail to Ellison Creek can be reached via Highway 87 as you head north out of Payson.
RANCHO TONTO CATCH-A-TROUT
If the Tonto Creek Fish Hatchery got you hooked on trout, try out your fishing skills at Rancho Tonto Catch-A-Trout, which specializes in the rainbow species of the fish.
Similar to the hatchery, this fishing lake sits just below Mogollon Rim, and has operated as a homestead for nearly nine decades. Your catch has no limits, and the only fees charged are for the amount of fish caught.
Poles, bait, nets and buckets are free to use, and you can rely on staff for recommendations and advice. Lodging is available at the property if you want to extend your stay and try for an early morning catch.
RANCHO TONTO NATURAL BRIDGE STATE PARK
Home to the world's largest travertine bridge, Rancho Tonto Natural Bridge State Park is one of the Payson area's natural wonders.
Only 20 minutes outside of town, the park offers hiking trails, educational displays, picnic areas and, of course, the 183-foot tall bridge itself. You can take in its majesty from the parking lot, or venture down a trail to get to know the park's fauna and flora firsthand.
The 300-foot-long Waterfall Trail includes a waterfall cave, while the Pine Creek, Gowan and Anna Mae Trails take you through the greenery of a thriving creek bottom. Each hike should take you up to an hour to complete.
Dating back to the 1920's, the historic Goodfellow Lodge is another well known feature of this small, but acclaimed, state park. A visit to this state park is one of the best things to do in Payson AZ!
GREEN VALLEY PARK
As Payson's top community attraction, Green Valley Park is a must stop on any sunny morning, lazy evening or stroll down Main Street.
Counting over 40 acres, the park offers plenty of space for running, biking, or lounging in one of its green areas. Other amenities include picnic tables, a playground for the kids, and an amphitheater that hosts yearly musical performances.
Three lakes sit within the park grounds, which are also home to the Rim Country Historical Museum. The park is located at the very end of Payson's Main Street; if you're getting lunch in town, bring it to Green Valley to enjoy your local eats lakeside.
MOGOLLON RIM
A famous regional landmark, Mogollon Rim is a natural rock formation that extends over 200 miles across northern Arizona. The Payson portion of the rim offers expansive views, hiking trails lined with ponderosa pines, and incredible photo opportunities that speak to the rim's sheer vastness.
The short drive east out of town guarantees you a day of hiking and exploring the lakes along the rim. If you're visiting in the warmer months, the area's high altitude offers respite from soaring temperatures.
Rivaling drives in some of the most popular national parks in the United States, The Mogollon Rim Road Scenic Drive allows you to take in panoramic views from your car. Also known as Forest Road 300, the drive totals slightly over 40 miles, beginning on Highway 87 near Strawberry, and moving east before connecting to Highway 260.
RAILROAD TUNNEL TRAIL
Among the Mogollon Rim's many secrets are the ruins of a former railroad tunnel, abandoned in the late 19th century. Originally part of a plan to connect two of the state's regions via rail, the tunnel was never finished, and its entryway stands at the ready to this day.
Mostly reclaimed by nature, the remnants of the structure are eerily beautiful; and offer an offbeat twist on a Payson area hike. The Railroad Tunnel Trail can be reached from the longer Colonel Devin Trail #290 and totals less than a mile. However, the trail is largely unmarked, so it may be beneficial to seek local advice on reaching the tunnel.
PAYSON FARMERS MARKET
Taking place along Beeline Highway every Saturday morning, Payson's weekly farmer's market is your chance to grab fresh produce, dairy, baked goods and more while meeting the area's local farmers and artisans.
Live acts entertain the weekend crowds at this small but busy mainstay, meaning you can spend an entire morning at the plaza with the whole family. Buy your own produce to prepare later, or choose a freshly made snack to take on your next hike.
The market is open for the summer season, so be sure to stop by if you're catching some sun in the Payson area.
MORE INFORMATION FOR YOUR TRIP TO ARIZONA
YOU MIGHT ALSO ENJOY
WHERE TO STAY IN PAYSON ARIZONA
Follow us here: Facebook | Twitter | Instagram | Pinterest | YouTube | MSN | TripAdvisor | Flipboard
All articles belong to 365 Atlanta Family LLC, and all photos belong to us as well, unless otherwise noted. It's all copyrighted. Please don't repost anything elsewhere without asking me first. All rights reserved. This site uses cookies to enhance your experience.
We make no guarantees of any price listed on our site. We are not responsible for content on external web sites linked from ours, including linked resources, an external blog post, any partner site, hotel property sites, or affiliate sites. We only write about places we love in an attempt to help you in your adventures, but we can't guarantee you will love them, too.
Posts may contain affiliate links at no cost to you. Several of our trips are also compensated by the respective tourism boards for the city or state we are visiting. This never impacts how we share the destination with you – opinions are always our own and we pride ourselves on that. We do not sell links or accept unsolicited guest posts under any circumstances. Don't even ask.
United States Copyright, 365 Atlanta Family, LLC
View our Privacy Policy | Subscribe to our Newsletter | Contact Site Owner | View Terms & Conditions | About Us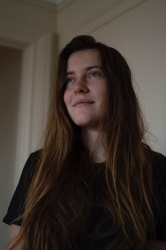 Latest posts by Anita Maksimiuk, Staff Writer
(see all)