Located just west of Phoenix and south of Scottsdale, the city of Tempe, Arizona may at first appear to be a suburb of these two well-known central Arizona destinations. However, Tempe, AZ has not only its own character, but its own history, cultural institutions and attractions, all overlooking the southern bank of the Salt River.
If you have the opportunity to explore Tempe alongside, or even instead of Phoenix, you'll find a strong creative scene, public art, and a full calendar of performances, showcases and cultural events happening throughout the city on any given day.
Despite being home to the Arizona State University campus, Tempe is much more than a college town; the presence of university institutions adds to an existing community dedicated to local art and history.
Close to the best of Phoenix and Scottsdale, yet defined by a distinct community atmosphere, Tempe allows you to step back and take it all in. Here are 21 things to do in Tempe that we know you and your crew will love.
SEE THE SUNSET AT "A" MOUNTAIN
Known colloquially as "A Mountain," Tempe's iconic Hayden Butte offers locals and visitors an opportunity to hit the trails without straying too far from city comforts.
Located just east of downtown Tempe, the mountain is part of the Hayden Butte Preserve, a natural area established two decades ago. Lined with desert flora, a short hike leads visitors to a clearing with expansive views of the cityscape. The preserve is also home to Hohokam petroglyphs, setting the lingering presence of the region's ancient residents in stone.
Located partially on Arizona State University's Tempe campus, the mountain is called A Mountain because of the 60-foot-tall gold letter A at the top.
A paved trail will take you up the slope to a series of steps and handrails, which lead directly to the summit. The hike should take you about 30-45 minutes, and it's best to arrive in the early morning or catch the sunset to avoid crowds and sweltering temperatures. It's a great outdoor activity, and one of the best things to do in Tempe!
PADDLE TEMPE TOWN LAKE
If being out on the water helps you beat the heat, head to Tempe Town Lake, a part of the Salt River that is open to boaters, kayakers, and those who enjoy simply taking it all in from shore.
After taking a walk along the water or setting up a picnic, rent your watercraft of choice from a local service and paddle the river at your own pace. Boat Rentals of America and Northshore Watersport Rentals offer kayaks, paddle boards and more to those looking for an active way to spend the day. If you have your own kayak, you can enjoy Tempe Town Lake after getting a permit.
Cyclists and joggers can take advantage of the 7-mile paved path that runs around the edge of the lake, and bike rentals are available nearby. Fishing in the lake is permitted with an advance permit from the state Game and Fish Department.
It's easy to combine an afternoon at the lake with a quick hike up A Mountain, as both destinations are within walking distance of one another.
Tempe Beach Park is located along the shores of Tempe Town Lake. This 25-acre park features five miles of paths and trails, is a great spot for picnicking, and is a wonderful spot to enjoy views of Tempe Town Lake.
The beach park is also home to several special events and festivals throughout the year, including the Tempe Fantasy of Lights Boat Parade.
Read more: 12 Fun (Or Relaxing) Things To Do In Tempe, AZ On A Girls' Trip
NOD TO FRANK LLOYD WRIGHT AT ASU GAMMAGE
Designed by one of Arizona's famous winter residents, the ASU Gammage Building is worth a visit, even if it's just to take in the structure's exterior. As the university's theater building, the Gammage Auditorium is a campus mainstay known for its circular build, grand tier and pioneering acoustics.
Though the building was not completed during the architect's lifetime, Frank Lloyd Wright is credited with its striking design. If you're hoping to admire the building from the inside, check the theater's calendar and catch a show; the Broadway season is especially popular among both residents and out-of-towners.
The Gammage is a short walk from downtown Tempe.
CATCH AN EVENT AT TEMPE CENTER FOR THE ARTS
If you're spending the day at Tempe Town Lake and want to end it on a high note, head over to Tempe Center for the Arts, located just west of the lake, across from the pedestrian bridge walkway. Open Mic Night, symphony orchestra recitals and comedy shows are just some of the performances you'll find on the calendar, which features different artists every month.
The Center is a laid back, yet distinguished, venue with a community-based mission, meaning you'll feel like a local as you enjoy the show. Food and drinks are served in the lounge, and you can plan an entire night out around your performance of choice; there are plenty of restaurants and bars within walking distance of the venue.
STROLL THE MURALS OF TEMPE ART COLLECTION
Throughout the years, Tempe has come alive with public art installations, including a significant amount of vibrant murals. The artworks are easily seen on foot and by car, and there are a few that stand out for their originality and ability to capture the essence of the city.
Located at the Tempe Hotel, Erick Rennick's "The Tempest" is a favorite, while Clyde Thompson's "Woman in a Dream" has a startling effect on passersby.
Spanning entire walls, Tempe's murals tell residents' stories as much as they provide unique photo opportunities. For a detailed map of Tempe's public art, which includes murals, sculptures and installations, check out the city's interactive public art map. Making each artwork a tiny destination of its own is an easy way to build your own Tempe walking tour.
EXPLORE PAPAGO PARK
Located between Tempe and Scottsdale, Papago Park is a short walk from downtown Tempe that might just end up in an entire day spent exploring everything this city oasis has to offer.
Having gone through a number of iterations over the course of the 20th century, including a stint as a WWII POW camp, the park is now a much- needed green space with a number of on-site attractions.
DESERT BOTANICAL GARDEN
To explore much of the American desert's mysteries in one place, visit the Desert Botanical Garden, located within Papago Park. Trails and galleries join rotating exhibits by renowned artists to bring you everything you expect from a top notch botanical sanctuary and more.
On top of outdoor experiences, the garden offers access to the Butterfly Pavilion and the Schilling Library, which holds an extensive collection of plant books and guides. Gertrude's Restaurant and the garden's on-site gift shop round out the list, meaning you can east, drink, admire the scenery and shop for souvenirs all in one go.
PHOENIX ZOO
The Phoenix Zoo joins the Desert Botanical Garden as Papago Park's main attractions. Animals from around the world and Arizona make up the zoo's diverse wildlife population. Along with seeing the zoo's permanent residents, visitors can join animal presentations, check out the Monkey Village, and play interactively at the Red Barn.
Four trails guide visitors through environments based on places around the world, while a rotating calendar of events hosts creative and immersive experiences open to the public. On-site dining, the Desert Marketplace gift shop, and the opportunity to purchase souvenir photos make the Phoenix Zoo the perfect way to spend a sunny day with the kids.
HIKING
Papago Park also boasts a network of hiking trails for those who want to stay immersed in the local landscape. The park's paths are divided into East and West Side trails, meaning you can spread out your hikes over the course of two days.
The park's best known feature, known as Hole-in-the-Rock Trail, offers photogenic desert views as seen through a natural rock formation. While in the park, don't miss Governor Hunt's Tomb, a pyramid- shaped structure that marks the final resting place of Arizona's governor.
ARIZONA HERITAGE CENTER
Often overshadowed by Papago Park's better known attractions, the Arizona Heritage Center is one of the best Tempe history museums.
A crossroads of the creative and the cultural, the center showcases exhibitions focusing on contemporary Arizona and bygone eras, often in dialogue with one another. Informational displays, artwork, artifacts and other media make the heritage center a classic museum experience with a special focus on the local.
Combine a few hours spent at the center with a visit to the zoo or botanical garden (or both), to get the most out of a day spent at Papago Park.
HALL OF FLAME
The park is also home to an offbeat museum known as the Hall of Flame Museum of Firefighting. Focusing on the preservation of firefighting history, the Hall of Flame's six galleries include original fire engines, horse drawn vehicles, tools, works on canvas and paper, and a 50-seat movie theater.
An interactive learning area, Hall of Heroes, and a wildland firefighting exhibit make up the rest of the museum, taking the history of firefighting full circle to the present day.
The Hall of Flame is likely the best chance you'll have to see this amount and quality of firefighting memorabilia under one roof, so be sure to stop by while in Papago Park or downtown Tempe.
VISIT THE ASU ART MUSEUM
Housing cultural centers and performance spaces, ASU's Tempe Campus is a local arts destination. The ASU Art Museum is a must for anyone with a penchant for contemporary art, as well as works relating strongly to history of place.
The museum's collections include an evolving body of new work, works by Latinx and Latin American makers, a craft section, prints, and historic art from North, South and Central America.
This, along with a rotating exhibition schedule, make a visit to the museum absolutely necessary if you want to learn more about local history from various perspectives. Tours can be scheduled two weeks in advance, or you can enjoy the museum at a self- guided pace.
The museum is located on the west side of the ASU Tempe campus, just steps from the ASU Gammage building.
SEE LIVE MUSIC AT TEMPE MARKETPLACE
A highly popular outdoor shopping and dining destination, Tempe Marketplace always has something to offer. The Marketplace has you covered, whether you're looking for souvenirs or local flavors, and a busy event schedule keeps visitors coming back night after night.
The Marketplace is also quickly becoming one of Tempe's premier live music destinations, featuring shows every Friday and Saturday. Held outdoors, the concerts invite artists to take over the District Stage and light up the Tempe Sky. Concerts are ticketed, guaranteeing you an intimate outdoor music experience.
ENJOY A COFFEE COCKTAIL AT SNAKES & LATTES
Among one of Tampa's most frequented coffee shops, Snakes and Lattes goes far beyond espresso when it comes to the menu. Breakfast, lunch and dinner join a variety of starters, appetizers and snacks to complement the cafe's biggest draw — its extensive collection of board games. For a small fee, guests can eat, drink and try their luck at their favorite games, or learn entirely new ones on the spot.
If the huge selection seems overwhelming at first, expert staff can recommend games based on your tastes and preferences. Snakes and Lattes is ideal for dinner with a friend or an entire family; even single player games are available.
A unique concept, a cozy space to sit back and relax in, and a full menu make Snakes & Lattes a nightly destination during your time in Tempe.
BRING FIDO TO MORNING SQUEEZE
If you're a dog owner who hates leaving your pooch at home while you have brunch, stop by downtown Tempe's Morning Squeeze for a dog-friendly environment with food and drinks. Classic breakfast and lunch options, like chicken and waffles, join bloody marys, mimosas and prosecco to help you start your day off with a kick.
The restaurant's spacious patio gives you and your pet plenty of room to move around, under a covered roof that keeps you out of the sun. Morning Squeeze also features a "Tail Wagger" menu, which lists breakfast items for dogs, so that no one is left out of the perfect lazy morning.
Morning Squeeze is located on Mill Avenue, just north of the ASU Museum. If you're headed north, the restaurant has another location in Scottsdale.
ENJOY THE WILDLIFE WITH KOLI EQUESTRIAN CENTER
Whether you've always wanted to try horseback riding or have a seasoned love for horses, the Koli Equestrian Center is your ticket to a day spent enjoying the sights and sounds of the open desert.
The center accommodates both absolute beginners and experienced riders, and everyone from individual travelers to groups. Unless you request otherwise, all rides are designated as "walking rides," meaning you'll be able to focus on the experience without worrying about speed.
While private rides introduce guests to areas still populated by wild horses, beginner riders can explore the grounds via designated trails. All rides begin with instruction from a trained wrangler, and your guide will be by your side throughout the ride. Most rides take place early in the day to avoid the sun, and advance recommendations are recommended to ensure your spot.
Koli makes the joy of horseback riding accessible to visitors of any level, an experience that is especially unforgettable when surrounded by the rugged beauty of the Arizona desert. The center is located north of the Gila River Indian Community Reservation at Wild Horse Pass, about a 20-minute drive from downtown Tempe.
SHOP LOCAL AT 6TH STREET MARKET
Tempe is home to some great mainstream shopping malls, like Arizona Mills, but if you're hoping to leave Tempe with a few authentic local souvenirs, don't miss the city's 6th Street Market, located along Mill Avenue. Having recently merged into the Second Sundays on Mill series, the marketplace features local vendors selling handcrafted products that are unique to Tempe.
Home decor, bath and body essentials, jewelry, artwork and ceramics are among the wares, and meeting the individual who created what you're buying is a near guarantee.
The marketplace allows shoppers to not only find treasures to take home, but also to hear the stories behind them as well. Artisan food products and drinks are also available, keeping you refreshed as you tour the stands. Best of all, you'll be supporting Tempe's creative community as you shop.
KIWANIS PARK
If you're looking for fun in the sun, head to Kiwanis Park! You'll find everything you need at this 125-acre park, which has everything from water fun to an indoor recreation center.
At Kiwanis Park, you'll find a 12-acre lake, playgrounds, and sports fields. Your kids will love the indoor wave pool, which also features water slides! After enjoying the water fun indoors, check out the new outdoor splash playground here.
Let your kids hit balls at the batting range, or rent a paddle boat or kayak and explore the lake. This is the perfect place to spend an active day in Tempe.
SUN DEVIL STADIUM
If you want to catch an ASU football game, then head to Sun Devil Stadium in the fall!
Sun Devil Stadium, constructed between two mountain buttes, can seat 75,000 screaming fans. The 1996 NFL Super Bowl was held here.
Get out your maroon and gold colors, and get ready to cheer on the Pac-10 champion football team! Forks Up!
DIABLO STADIUM
If you're singing, "Take me out to the ballgame…" then a trip to Tempe's Diablo Stadium should be on your itinerary.
Diablo Stadium is the spring training home of the Los Angeles Angels MLB team. Catch one of their spring training games at this amazing stadium, that overlooks Gene Autry Field and the Marriott Buttes Resort.
Located only 10 minutes from Phoenix's Sky Harbor International Airport, the stadium is at a great location.
MORE INFORMATION FOR YOUR TRIP TO ARIZONA
WHERE TO STAY IN TEMPE
Follow us here: Facebook | Twitter | Instagram | Pinterest | YouTube | MSN | TripAdvisor | Flipboard
All articles belong to 365 Atlanta Family LLC, and all photos belong to us as well, unless otherwise noted. It's all copyrighted. Please don't repost anything elsewhere without asking me first. All rights reserved. This site uses cookies to enhance your experience.
We make no guarantees of any price listed on our site. We are not responsible for content on external web sites linked from ours, including linked resources, an external blog post, any partner site, hotel property sites, or affiliate sites. We only write about places we love in an attempt to help you in your adventures, but we can't guarantee you will love them, too.
Posts may contain affiliate links at no cost to you. Several of our trips are also compensated by the respective tourism boards for the city or state we are visiting. This never impacts how we share the destination with you – opinions are always our own and we pride ourselves on that. We do not sell links or accept unsolicited guest posts under any circumstances. Don't even ask.
United States Copyright, 365 Atlanta Family, LLC
View our Privacy Policy | Subscribe to our Newsletter | Contact Site Owner | View Terms & Conditions | About Us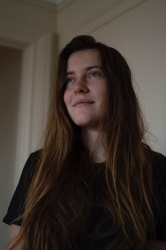 Latest posts by Anita Maksimiuk, Staff Writer
(see all)