Arizona is a land full of breathtaking scenery and unparalleled beauty. Believe me — you've never really seen the stars until you've camped under a clear Arizona night sky. If you want to fully experience Arizona's splendors, glamping is the way to go.
You'll find that the Grand Canyon State has dozens of glamping accommodations waiting for adventurers. To make things easier for you, I've compiled the most unique glamping experiences around Arizona – each one will be a luxurious retreat you won't want to miss!
Here are some of the best spots for glamping Arizona has to offer!
SHASH DINE' ECO RETREAT
The Dine' people of Arizona, or the Navajo Nation, lived in the rugged deserts centuries before the Shash Dine' Eco Retreat came into being. You can still find remnants of their culture in these lands; in fact, the ancestors of the Eco Retreat built hogan homes that campers can view during their stay.
Guests at the Shash Dine' have an abundance of accommodation options to choose from. You can stay in canvas Bell Tents (Bell Tent 2), cozy log cabins, or a fully refurbished sheep wagon. Perhaps the most exceptional room option at the retreat is The Kyo͞ob.
THE KYO͞OB
The Kyo͞ob is your luxurious escape into the majestic beauty of Arizona. It has bright windows that look out onto the desert landscape; you'll never feel disconnected from nature during your stay. Every accommodation includes breakfast, candles, lanterns, and other supplies needed for an off-the-grid retreat, but the Kyo͞ob offers a luxurious accommodation beyond your average glamping tent.
Attractions near Shash Dine' Eco Resort include natural wonders like Horseshoe Bend and Antelope Canyon – popular hiking destinations in their own right – as well as Monument Valley and Rainbow Bridge.
RAVEN'S WAY
Raven's Way resides in one of the most fantastic glamping locations in the continental U.S. – a stunning sky island that rises out of the desert, forming a mountainous refuge that houses tropical and temperate biomes. Here, you'll find snow in the winter, pine trees and cacti, black bears and lizards, and other magnificent species native to the diverse biomes of the region.
The Raven's Way retreat is a secluded, exclusive experience. There are only two luxury tents available on the 9,000-acre preserve. Accommodations include a queen-sized bed, heated blankets, electric lighting, and even retractable ladders to keep wildlife from entering the living space. You also have access to a private bathroom and an eco-friendly outdoor shower.
While staying at Raven's Way, guests can take a guided tour of the area. Take an Edible Plants tour to learn about Arizona's ethnobiology, or if you enjoy a morning hike, schedule an "Early Birds Walk" to meet the chirping residents of the sky islands. If you feel extra adventurous, give their "Stone-Age Survival Kit" experience or "Wilderness Survival Skills" program a try.
CANE BEDS CORRAL
Located near the Utah border, Cane Beds Corral offers its guests an authentic Southwest experience mixed with the comforts of glamping. The property provides tent and cabin options for glampers looking to enjoy the red-rock scenery of Northern Arizona.
Accommodations at Cane Beds Corral are cozy as can be! Guests will relish the 5-star quality beds, private indoor bathrooms, and Southwest aesthetics of the tents. If you're visiting with someone special, check out the honeymoon tent – a solar-powered escape from city life.
EXPLORER'S ESCAPE TENT
If you're looking for a phenomenal experience, check out Cane Bed Corral's Explorer's Escape tent. Architecture Digest and Glamp Magazine featured this rustic-inspired tent, and it's no wonder why. The heated queen bed, raised porch, and private outdoor bathroom create a luxury experience like nowhere else.
Cane Bed Corral has plenty of activities and attractions nearby. The Grand Canyon is located about two hours away, as is Zion National Park, while Colorado City is a short drive away.
CLEAR SKY RESORTS
The name Clear Sky Resorts says it all. The stunning skyline of this Arizona glamping escape will leave you breathless. Thanks to the wide-open views of your luxury sky dome room, you'll never miss out on a gorgeous sunset or starry night.
So, what's a luxury sky dome? Imagine a luxurious hotel room, except a dome with huge windows that look out on the Arizona landscape. Rooms have an eclectic vibe of desert-meets-disco, something you won't find anywhere else! Private bathrooms, seating areas, and air conditioning add to your comfort.
As far as things to do, Clear Sky Resorts is near the Grand Canyon – only 25 minutes away! And the resort has a playground, nightly s'mores, and other kid-friendly amenities for when you feel like staying nearby.
GLAMP SOUTH RIM
Take your Grand Canyon journey to the next level by staying at Glamp South Rim. Your accommodations take the form of a fully-renovated 1999 RV that brings boho-chic to the desert.
The glamper has impressive 360-degree views of the surrounding mountains and desert, plus its only 30 minutes from the Grand Canyon's south gate. There are enough beds, futons, and cots in the glamper to sleep six guests, so the whole family can tag along. Plan on having a cookout, because the glamper also comes with a full kitchen and firepit.
If you're looking for more to do near Glamp South Rim, the Grand Canyon Railway is nearby in Williams, AZ, for a unique way to get to the National Park. You can also visit a deer farm, a few breweries, and Route 66 while you're there.
THE WANDER CAMP
As Tolkien said, "not all who wander are lost." At The Wander Camp, you can escape the busyness of life without getting wholly disconnected from modern luxuries, like showers and toilets.
When you stay at The Wander Camp, you have a wonderful assortment of tents available for rent. Tent accommodations range from twin-sized beds to a 200 sq. foot family tent. All tents are within walking distance of an indoor bathroom.
The Wander Camp is about a half-hour from the Grand Canyon in Dark Sky Territory. This means that you have the splendid scenery of Arizona's craggy canyons and deserts surrounding your tent, and some of the clearest night skies in the world – perfect for catching a glimpse of the Milky Way.
RED BEAUTY
Enjoy a safari-style stay surrounded by the Red Butte Mountain, held sacred by the native Havasupai people. At Red Beauty, you'll find a quaint farm, glorious views of Arizona's dramatic scenery, and a rustic retreat perfect for relaxation or adventure (why not both?)
The accommodations at Red Beauty are top-notch. A wood-burning stove keeps you cozy in the solar-powered tent, while a wonderful patio and firepit enhance your stargazing nights. Note that this location is not appropriate for children under 18 years of age.
This glamping experience resides near Williams, Arizona. You'll have ample activities to enjoy, from visiting the beloved Bearizona Wildlife Park to exploring Kaibab National Forest.
Read More: 15 FUN THINGS TO DO IN WILLIAMS AZ YOU CAN'T MISS
SEDONA ESCAPE WITH GLAMPING FOR THE KIDS
Who says kids can't glamp? With this retreat, parents can enjoy a private home while the kids camp out in the attached, ultimately tricked-out teepee.
This magnificent Sedona escape brings the utmost comfort thanks to a jacuzzi, cozy den, and amazing Chef-style kitchen. The house has four bedrooms, while the teepee sleeps two comfortably. Now, about that teepee – talk about adorable! A unique chandelier, two cots, and cozy blankets will have the kids enjoying their campout.
The area around this escape is chock-full of exciting activities. Arizona's wine country beckons the wine-enthusiast, while Sedona's Chapel of the Cross is a short walk away. For the kids, check out the Tlaquepaque Arts & Crafts Village or take a ride on the Verde Canyon Railroad, because what kid wouldn't want to take a train ride?
Read More: 17 PHENOMENAL THINGS TO DO IN SEDONA, ARIZONA
TINY MOUNTAIN HOME
Tiny homes are all the rage, and this tiny mountain home is a cut above the rest. The cozy cabin was featured in the American Eagle Outfitters worldwide holiday campaign, so you know it's got to be a wonderful stay.
During your stay, you'll be at the height of comfort. This tiny home has an adjustable bed, woodstove, and quaint kitchenette for your use. The cherry on top is the on-site sauna, where you can relax after a long day of hiking the wilderness of Coconino National Forest.
Surrounding this mountain retreat is an abundance of outdoor activities. Flagstaff's skiing areas are a short drive away, along with the Walnut Canyon National Monument and Sunset Crater. For indoor entertainment, the Twin Arrows Casino and Lowell Observatory await.
Read More: 15 AMAZING THINGS TO DO IN FLAGSTAFF FOR YEAR-ROUND FUN
GRAND A-FRAME
See the Milky Way like never before when you stay at this quaint A-Frame house. The owners of this location call it a chance to "disconnect," and while there is no WiFi here, you'll find plenty of other conveniences available.
The A-Frame exists completely off the grid, thanks to solar power. A wood-burning stove keeps your toes toasty, while an outdoor shower keeps you clean after a day of adventuring. There's also a collection of board games, a gas stove, and two beds available (one is a loft, the other is on the main floor). Note that this location does not have running water in the winter, so keep that in mind when planning your trip.
Nearby attractions include Monument Park, historic Downtown Williams, and the Elephant Rocks Golf Course. Or, you can just grab a blanket and watch the Milky Way from your A-Frame's porch.
UNDER CANVAS GRAND CANYON
At Under Canvas Grand Canyon, you'll find yourself minutes away from the breathtaking beauty of the Grand Canyon National Park at one of Condé Nast Traveler's "Top 15 Resorts in the U.S. Southwest." The resort lies near the South Rim of the national park and features safari-inspired abodes for its guests.
As indicated by the resort name, your accommodations consist of a luxury canvas tent. Tents have wood floors, in-tent showers, and woodburning stoves for your comfort. The resort also has on-site dining, morning yoga, and a zen garden to enhance your stay.
Minutes away from Under Canvas Grand Canyon is, obviously, the Grand Canyon. However, you'll also find Grand Canyon Village nearby and the Grand Canyon Railroad, which can take you on a day trip to Williams, AZ.
RANCH YURT
You can go off the grid at this ranch yurt escape and reconnect with Mother Nature. This yurt resides on Navajo land, surrounded by the majestic red rocks of Goat Springs Valley.
Visitors staying at the yurt will find themselves surrounded by peaceful quiet on the ranch. The only "guests" you may run into are the sheep and horses that call the ranch home. Your room is wonderfully appointed, with comfortable couches surrounding the wood stove, a small kitchenette, and a large bed. Note that the bathroom is an outhouse at this site.
The ranch yurt resides on land steeped with history. Check out the Window Rock museum to learn about the Navajo people, or stop by the Navajo Nation Zoo and Botanical Park to meet some of the desert's native creatures.
GLAMPER CABIN
You get the best of both worlds at this glamper site: a glamper cabin and a cozy hanging teepee tent. The teepee is perfect for a night spent in a sleeping bag watching the stars. As for the cabin, well, it has everything you could need to enjoy a glamping trip! You'll find things such as queen-sized beds, cooktop and oven, solar-powered phone charging, a wood stove, and outdoor shower.
You'll have a list of choices regarding activities near the cabin. Snowshoeing, hiking, skiing, and backpacking are popular in the surrounding San Francisco Mountains. Flagstaff is also a short drive away, and you can reach the Grand Canyon in under two hours.
NORDIC VILLAGE
You probably don't think of Norway when planning an Arizona escape, but this Nordic Village happens to be one of the best hiking-centric glamping locations in the state. You can rent a yurt or cabin while enjoying 35 miles of trails in the backcountry near Flagstaff.
The cabins at the Nordic Village offer larger accommodations, with room to fit four guests. Bring your blankets; they aren't included in the stay – this off-the-grid experience is an authentic camping experience in that regard. The village's lodge offers shower tokens, free coffee and beverages in the a.m., and board games for your enjoyment.
SAGE YURT
If you want a more exclusive experience, check out the yurts at the Nordic Village. The Sage Yurt, for example, provides a comfortable yet rustic experience for glampers. It comes with two sleeping pads, a wood stove, and a small eating area for your comfort.
In addition, an outdoor picnic table provides a great space to enjoy your morning coffee while listening to Arizona's birds great the sun.
CLASSY GLAMPING
I have three words for you: Luxury. Canvas. Hotel. Located on an eco-ranch near Concho, this glamping site takes you to pristine natural beauty, without sacrificing comfort.
Classy Glamping has several tent options available, depending on your needs. The "Tribe Room" is the largest accommodation, with three queen beds and an outdoor seating area perfect for families and groups. Personally, I think the "Zen Room" is the most unique. The relaxation-focused room features a veritable mountain of cushy pillows, beachy decor, and soothing colors to create your "zen" space.
Classy Glamping resides in Payson, AZ, known as "The Heart of Arizona." You'll find Tonto Natural Bridge State Park nearby, the Mazatzal Casino, hiking trails, and even a fish hatchery.
Read More: 10 BEST THINGS TO DO IN PAYSON AZ YOU CAN'T MISS
THE DOME ON THE RANGE
I'll start by saying that this glamping spot has the cutest name on the list. I mean, who doesn't love a good pun? But I digress. Truly, this dome-shaped home brings the best of the glamping world together.
Two geodesics (domed) homes are on the property, each self-contained with ample private space. Domes have exposed wooden beams, stone walls, and mountain views that transport you to an era of the past. Of course, you keep the modern amenities like A/C and a kitchen while enjoying the rustic vibe of the dome.
As far as nearby attractions go, you won't run out of options. The dome is in Phoenix, with a mountain preserve bordering the property for nature enthusiasts to enjoy. If you want a trip into the city, plenty of museums, music venues, and restaurants await.
Read More: 21 AMAZING THINGS TO DO IN PHOENIX YOU'LL LOVE
GRAND CANYON GEODOME
For the ultimate cozy glamping experience, check out this Grand Canyon-adjacent geodome. The dome nestles in a pine forest, surrounded by Arizona's wildlife and ancient pines. It's just what you need to disconnect from a hectic world and reconnect with yourself and nature.
You'll find yourself luxuriating in the accommodations during your stay at the geodome. A queen-sized bed will send you into dreamland while you watch the stars pass from the dome's skylight. In addition, the geodome site comes with cooking supplies, a firepit, and hot showers nearby.
Nearby attractions include the Grand Canyon, Red Butte, and the hiking trails of the surrounding forest. The restaurants, deer park, and zoo of Williams are also just a short drive away from your abode.
VINTAGE AIRSTREAM
Travel back in time to 1967 when you stay in this vintage Airstream. As far as glamping goes, this blast-from-the-past offers comfort and a retro vibe that'll leave you saying "groovy."
This unique, fully-refurbished travel home comes stocked with all the comfort items and necessities a guest could need. Two a/c units keep you cool, unlimited hot water provides steamy showers, and a fully-fenced yard provides extra space for your use.
The Airstream sits in Coronado Historic Neighborhood or "Hipsterhood" in Phoenix. You'll have your choice of city music, museums, nightlife, outdoor activities like the Phoenix Zoo, the nearby Antelope Canyon, or a day trip to the Grand Canyon.
MAHAL YURT
Welcome to the chicest yurt you'll ever experience. The Magnificent Mahal Yurt sits on 4 acres of land, offers stunning and uninterrupted views of the desert, and provides some of the comforts of home to create the perfect glamping experience.
The Mahal Yurt can sleep up to 12 guests, so you can bring some friends! It has a full kitchen, solar-powered electricity, and an in-yurt bathroom. The best feature is the private patio, where you can stargaze to your heart's content.
You can visit the Grand Canyon, with just a short drive to the South Rim during your stay. Or, pop into Williams, AZ, for a night of wine tasting at Grand Canyon Wine Co. or dinner at the Red Raven.
GRAND CANYON RV GLAMPING
Bring the luxury hotel with you to Williams, AZ, while enjoying proximity to the Grand Canyon and Zion National Park. Grand Canyon RV Glamping is a campground of luxury RVs that match the extravagance of premier hotels.
RVs at Grand Canyon Glamping come with furnished kitchens, and most units have two bedrooms, a full bath, and picnic or patio areas. Guests can also check out the DVDs and library at the resort to enhance their stay.
Grand Canyon RV Glamping is located in Williams, AZ. You can hitch a ride on the Grand Canyon Railway to visit the National Park or explore the city during your stay.
RV GLAMPING IN THE NAVAJO NATION
This RV glamping experience comes with some of the best desert views on Navajo land. Everything you could need comes in the RV, including a coffeemaker and a firepit for s'mores, which are must-haves for my family! And this RV has a ton of sleeping space – a bunk bed set, queen bed, and fold-out sofa — so the whole family can tag along.
When staying at this RV, I recommend checking out the surrounding hiking trails and taking in the Navajo culture at the Navajo Village Heritage Center. If you enjoy outdoor excursions, check out Antelope Canyon or kayaking at Lake Powell.
YURT, CAVE, BUBBLE
Hotel Yurt, Cave, Bubble is Flagstaff's most unique glamping destination. Guests can sleep in either a furnished yurt, a blow-up bubble (yes, a bubble), or a cave. Don't worry, the cave has beds and carpeting! So if you want an off-the-beaten-path glamp-site, this one is definitely for you.
Yurt, Cave, Bubble happens to have an amazing assortment of activities surrounding it. You can enjoy the natural areas around the glamp or check out Flagstaff or Sedona for a day of fun in the city.
TINY CAMP
The name of this campground says it all – Tiny Camp is home to a village of tiny houses surrounded by Sedona's natural beauty. The tiny homes have features like private stargazing hot tubs, fire pits, yoga areas, full kitchens, soft bedding, and indoor bathrooms.
Nearby attractions include Antelope Canyon and Cathedral Rock, Merkin Vineyards, and Verde River's kayaking areas. Sedona is also a short day trip away from the Grand Canyon.
MORE INFORMATION FOR YOUR TRIP TO ARIZONA
Follow us here: Facebook | Twitter | Instagram | Pinterest | YouTube | MSN | TripAdvisor | Flipboard
All articles belong to 365 Atlanta Family LLC, and all photos belong to us as well, unless otherwise noted. It's all copyrighted. Please don't repost anything elsewhere without asking me first. All rights reserved. This site uses cookies to enhance your experience.
We make no guarantees of any price listed on our site. We are not responsible for content on external web sites linked from ours, including linked resources, an external blog post, any partner site, hotel property sites, or affiliate sites. We only write about places we love in an attempt to help you in your adventures, but we can't guarantee you will love them, too.
Posts may contain affiliate links at no cost to you. Several of our trips are also compensated by the respective tourism boards for the city or state we are visiting. This never impacts how we share the destination with you – opinions are always our own and we pride ourselves on that. We do not sell links or accept unsolicited guest posts under any circumstances. Don't even ask.
United States Copyright, 365 Atlanta Family, LLC
View our Privacy Policy | Subscribe to our Newsletter | Contact Site Owner | View Terms & Conditions | About Us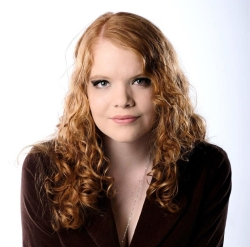 Latest posts by Phylicia Peterson, Staff Writer
(see all)