Although it is home to one of the country's most visited cities, Nevada has a lot more to offer than just Las Vegas. Road trips abound, outdoor activities are plentiful, there are heritage sites to take in, and things to learn about the magical nature all around us.
Nevada is the driest state in the United States, so there are a lot of unique things to see. Just wait until you stumble upon a Bristlecone Pine tree!
Ready to learn more about this fun and unique state? Here are 14 things to do in Nevada that you and your crew are sure to love.
VALLEY OF FIRE STATE PARK
Of the country's state parks, one Nevada State Park stands out. Valley of Fire State Park features 40,000 acres of one-of-a-kind natural views.
Unlike other parks, Valley of Fire isn't lush with neighborhoods of green trees or vast fields. Instead, this park really embraces its name. It is full of fascinating sandstone outcroppings, petrified or ancient trees, and even 2,000-year-old petroglyphs reminding us of the ancient peoples who called the valley home.
A wide range of hiking trails gives visitors some of the best viewpoints of the surrounding area. Some of the most popular hikes include the White Domes Trail, Atlatl Rock Hike, Fire Wave Trail, and the Elephant Rock Trail. All told, there are nearly three dozen trails throughout the park.
A visit here is absolutely one of the best things to do in Nevada!
Stay Here: North Shore Inn at Lake Mead
RED ROCK CANYON NATIONAL CONSERVATION AREA
A little over 20 minutes west of Las Vegas, you'll find a geological marvel. Within the Mojave Desert, you'll find almost 200,000 protected acres known as the Red Rock Canyon National Conservation Area. Here, visitors can gaze upon the prominent rock formations, while some of the bravest guests can engage in rock climbing.
For those not wanting to wander the desert, there is also a 13-mile driving tour around Red Rock Canyon where you can see the wonders of the canyon from the air-conditioned comfort of your car. This scenic tour is also accessible by bicycle as well.
Additionally, there are 26 hiking trails that go from the area's deep canyons to some of the highest points in the Red Rock Canyon region.
Read More: 22 BEST WEEKEND GETAWAYS & DAY TRIPS FROM LAS VEGAS
Stay Here: Polo Towers
LAKE MEAD NATIONAL RECREATION AREA
Don't think the whole of Lake Mead National Recreational Area is something you can cover in one trip. This 1.5 million-acre area, the country's first national recreation area, encompasses much of what makes Nevada's landscape so awe-inspiring.
From the dry sands of the Mojave Desert to Lake Mead, the environments run the gamut. According to the National Parks Service, there are 750 miles of shoreline along Lake Mead!
Lake Mead itself is about an hour away from Las Vegas, so it would be an excellent day trip for visitors of The Strip. Fishers and boaters are in luck too, this spot is a favorite among many water sports fans.
Stay Here: Hampton Inn & Suites Las Vegas – Henderson
HOOVER DAM
Built in the throes of the Great Depression, Hoover Dam quickly became an internationally known architectural icon. It was built to dam up the Colorado River and, for a while, was the world's largest dam. Though that is no longer true, visitors still flock to Hoover Dam to take in its sheer size.
Several tours are available at the dam via the visitors center. There is a self-guided tour, a guided tour of the powerplant, as well as a guided tour of the dam itself. Guests don't have to take a tour, though they are recommended.
Stay Here: Boulder Dam Hotel
MOUNT CHARLESTON
Less than an hour outside of Las Vegas stands Mount Charleston. Nearly 12,000 feet tall, the mountain is a popular destination for hiking, horseback riding, and camping. The mountain itself is part of the Spring Mountains National Recreation Area and is the highest peak in the area.
Like many of the other regional nature areas, Mount Charleston has views of rock formations, dense pine tree groves, and even views of the iconic Bristlecone Pine trees.
If camping on the mountain isn't your style, grab a cabin from Mount Charleston Village. More time in this natural area gives more chances to take up one of the favorite hikes of the mountain like Bristlecone Loop or Trial Canyon.
Stay Here: Pahrump Nugget Hotel & Casino
MT ROSE
Closer to Reno than Las Vegas, Mt. Rose is a skier's dream. According to On the Snow, the area is #1 in all of Nevada for skiing. Besides that, the website also ranks it as one of the best small ski areas in the country, according to their user votes. Beloved for its excellent winter sports, as well as its proximity to Lake Tahoe, Mt. Rose is also the highest base elevation in the Lake Tahoe area.
Per Ski Lake Tahoe, because of where the mountain area is, there are over six-month-long ski seasons. Additionally, the area's chutes are some of the longest continuous vertical runs in North America, at over 1,000 feet long. Altogether, there are 60 runs on the mountain with types for every type of skier.
Stay Here: Sleek Reno-Lake Tahoe Retreat
GREAT BASIN NATIONAL PARK
Far and away the most diverse natural area in Nevada can be found within the Great Basin National Park. Many national parks around the country thrive in their biodiversity, though the Great Basin is unique, as it has mountains to see, as well as caves to explore.
Plus, the park is one of the places where visitors can see groves of the ancient Bristlecone Pine trees. These rare trees can only be found in California, Nevada, and Utah, according to the National Park Service. Drive around Wheeler Peak Scenic Drive to see the sights in style.
Take a tour of the Lehman Caves to not only see the limestone caves for yourself, but to hear from experts about the geology of the caves, as well as their history.
Great Basin National Park is also an excellent place for night sky viewing. Nighttime is so dark in the park in fact, it is also a designated International Dark Sky Park. Astronomy-related programming is offered on Saturday nights from May through September, with extra summer programming on Thursday nights as well.
Read More: GREAT BASIN NATIONAL PARK – EPIC GUIDE
Stay Here: La Quinta by Wyndham Ely
SAND HARBOR
Found in Lake Tahoe Nevada State Park, Sand Harbor is one of the state's most popular beaches. Water sports enthusiasts love the area, though Divers Cove is particularly a favorite of SCUBA divers. The stunning water of Lake Tahoe also makes for excellent swimming, kayaking, and fishing as well.
Being nearby to Carson City, Sand Harbor is a popular place to stop by for a day. The other two recreational areas within the state park are Spooner Backcountry and Cave Rock.
Stay Here: Lodge at Kingsbury Crossing
BURNING MAN
"I like going to Burning Man, for example. That's an environment where people can try out different things. I think as technologists we should have some safe places where we can try out some new things and figure out what is the effect on society, what's the effect on people, without having to deploy kind of into the normal world." -Larry Page
For festivals, few in the country get bigger than Burning Man. The festival calls itself "a network of people inspired by the values reflected in the Ten Principles and united in the pursuit of a more creative and connected existence in the world." Every year tens of thousands of people gather together in Black Rock Desert to create "Black Rock City," which the festival calls "a temporary metropolis dedicated to community, art, self-expression, and participation."
Obviously, the biggest highlight of the event is the ceremonial burning of the giant wooden effigy, hence the name, Burning Man. The festival started in 1986, and has called the Black Rock Desert home since 1991. Though it takes a few hours to get to the Black Rock City from Reno, that doesn't stop nearly 80,000 from trekking from all corners of the world for the event.
THE GREAT RENO BALLOON RACE
As one of the most beloved annual events in Reno, The Great Reno Balloon Race has floated to the top of a lot of visitor must-see lists for the last several decades. Up to 100 balloons take flight at Rancho Rafael Regional Park each year to the cheers of over 100,000 audience members. Those visitors are dedicated too, because scheduled events start often before sunrise, with gates opening as early as 3:30 a.m.
So the GRBR might not be your whole plan for a trip, but an excellent start to an adventure-filled day. After seeing the balloons take flight, why not take a day trip to Lake Tahoe to spend the rest of the day relaxing by the water?
Read More: 15 SUPER FUN THINGS TO DO IN RENO
Stay Here: Best Western Plus Sparks-Reno Hotel
THE RENO RIVERWALK
Voted one of the top ten riverwalks in the country by both USA Today and Travel & Leisure, the Reno Riverwalk is chock full of the culture of both the past and present. Situated in downtown Reno, this river district is a way of centering the waterway into the bustle of the city. With over three dozen shops, restaurants, and other locations to spend time.
Throughout the year, there are various events taking place around the district. If you run out of things to do on the riverwalk, you can always just enjoy the views of the river.
Read More: 15 SUPER FUN THINGS TO DO IN RENO
Stay Here: Courtyard by Marriott Reno Downtown/Riverfront
PYRAMID LAKE
As one of the largest natural lakes in Nevada, Pyramid Lake is one of the remaining signs of the ancient Lake Lahontan, according to the Pyramid Lake website. It is considered North America's most beautiful desert lake and is the only known place that houses the Cui-ui fish. Named for the pyramid-shaped rock formations around it, Pyramid Lake has a central role in the mythology of the Paiute peoples.
In addition to the lake itself, visitors can stopover at the Pyramid Lake Paiute Tribe Museum and Visitors Center. Learn about the Cui-ui fish or other critters that have lived in the lake for millennia. Learn about The Pyramid Lake War of 1860 and the Great Stone Mother (the formation that looks like a woman sitting with a basket).
Fishing at Pyramid Lake is allowed, but fishers need a Tribal Fishing and/or Boating Permit, not a State of Nevada Fishing License. There are also a variety of regulations for fishers to follow, so be sure to check the Pyramid Lake website before heading out to fish.
VIRGINIA CITY
Established in 1859, Virginia City is a chance for visitors to step back in time. The Old West town gives a glimpse of what life was like for the people who lived in the town famous for an 1859 Comstock Lode silver ore discovery. (It's what inspired Nevada's Silver State nickname.) Less than an hour from Reno and Carson City, it's never been easier to go back to the Wild, Wild West.
The town has been so well-preserved in its pioneering aesthetic, that the entire town is part of the National Register of Historic Places. Take in a show at Piper's Opera House, where Buffalo Bill and Al Jolson performed. Hang out in some genuine saloons, go on a ghost tour, visit the museums, or take a general history tour. You can even check out some of Virginia City's mines that put the town on the map.
Throughout the year they also host some pretty odd events. Ever wonder what an International Camel or Ostrich Race entails? Or what in the world the World Championship Outhouse Races really measure? How about coming back to the present day for the Virginia City Grand Prix with motocross racing? No wonder it's the Wild, Wild West.
Stay Here: Virginia City Inn
SEVEN MAGIC MOUNTAINS
The name may not be familiar, but you have probably seen photos of the Seven Magic Mountains. Swiss artist Ugo Rondinone's massive art installation is just a few miles outside of Las Vegas. With seven towers of vibrantly colored boulders, Rondinone's art piece has become a bold spot against the desert landscape.
Per the artwork's website, Seven Magic Mountains was only supposed to be on display for two years after its May 2016 unveiling. However, the artwork has been so popular that it will remain on display for the foreseeable future. Visiting the artwork is free.
Of his work, Rondinone told the Nevada Museum of Art that, "Seven Magic Mountains' elicits continuities and solidarities between human and nature, artificial and natural, then and now." These dayglow boulders certainly draw a line between the natural and artificial, so it's no wonder the artwork has garnered so much popularity.
Stay Here: Comfort Inn & Suites Henderson – Las Vegas
MORE INFORMATION FOR YOUR TRIP TO NEVADA
Follow us here: Facebook | Twitter | Instagram | Pinterest | YouTube | MSN | TripAdvisor | Flipboard
All articles belong to 365 Atlanta Family LLC, and all photos belong to us as well, unless otherwise noted. It's all copyrighted. Please don't repost anything elsewhere without asking me first. All rights reserved. This site uses cookies to enhance your experience.
We make no guarantees of any price listed on our site. We are not responsible for content on external web sites linked from ours, including linked resources, an external blog post, any partner site, hotel property sites, or affiliate sites. We only write about places we love in an attempt to help you in your adventures, but we can't guarantee you will love them, too.
Posts may contain affiliate links at no cost to you. Several of our trips are also compensated by the respective tourism boards for the city or state we are visiting. This never impacts how we share the destination with you – opinions are always our own and we pride ourselves on that. We do not sell links or accept unsolicited guest posts under any circumstances. Don't even ask.
United States Copyright, 365 Atlanta Family, LLC
View our Privacy Policy | Subscribe to our Newsletter | Contact Site Owner | View Terms & Conditions | About Us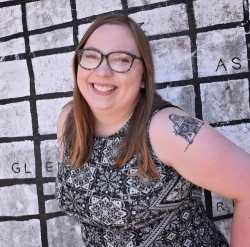 Latest posts by Amanda Finn, Staff Writer
(see all)