Nature and historical heritage define one of the central coast's most charming seaside cities — Ventura, California.
Historical buildings around this California town showcase the city's origins, dating to the 18th century when Mission San Buenaventura was established just 20 minutes south of Santa Barbara. And the maritime history at Ventura Pier preserved the city's most iconic waterfront attraction.
With the Los Padres National Forest nearby, you'll find plenty of hiking, mountains, and nature. Later, venturing around Ventura always leads offshore to the idyllic Channel Islands, teeming with wildlife and amazing views.
Located just 1.5 hours north of Los Angeles, find out why this city is worth the road trip! Here are 17 things to do in Ventura that you don't want to miss.
TOUR CHANNEL ISLANDS NATIONAL PARK
Evidence shows this area may have been home to the first humans in North America, so it's safe to say that the beauty of the Channel Islands has captivated us since the start of time.
Cruise to this offshore archipelago to explore a side of California left untouched for nature. Hitch a ride with Island Packers Cruises for a one-way ticket to island paradise. Peer over starboard to see playful dolphins leaping beside you while cruising 22 miles from the Ventura to Channel Islands National Park, established in 1980 to protect five of the eight Channel Islands.
Gracefully weathered cliffs flanked by curvaceous golden sand beaches meet your gaze upon approaching the Channel Islands. Known for their natural beauty, the island chain impresses visitors with grassy cliff sides, sandy beaches, majestic valleys, and enigmatic woodlands.
Nicknamed the "Galapagos of North America," the Channel Islands are home to 2,000+ plants and animal species — 145 of these are found nowhere else in the world! Island hop the main islands — Santa Cruz, Santa Rosa, Santa Barbara, Anacapa, and San Miguel — to explore the diverse landscapes and outdoor activities available to enjoy nature.
Start your island excursion at Scorpion Anchorage on Santa Cruz, the largest and most popular of the Channel Islands. Meet at the Scorpion Cove Visitor Center for the Scorpion Canyon Loop Trailhead, or reward yourself with landscape overlook views when you endure the climb on the Cavern Point Loop Trail. Be sure to keep an eye out for the Island Fox, a once endangered species now found abundantly scurrying the island's grasslands.
Ready for some water fun? Then join Island Kayaking on a Discover Sea Cave Kayak Tour to paddle through leafy kelp forests or paddle your way through the Painted Caves. Later, dive the open seas surrounding the Channel Islands, where depths of 50 feet reveal the colorful marine world flourishing beneath the Pacific Ocean surface.
There's always time to squeeze in a half-day tour to Channel Islands National Park. But why rush the experience when you can stay overnight in the Scorpion Ranch campground?!
PLAY ON THE BEACH
Caressing California's Central Coast, Ventura has a host of beaches catering to beachgoers of all types. The alluring Pacific Coast awaits to give you hours of water fun or an en Plein air tanning session beneath the golden sun.
Walk the Ventura Beach Promenade before stepping onto the warm sands of Ventura State Beach. It's easy to find a place on the wide beach before dashing across the sand into the refreshing ocean waters.
Surfer-friendly waves are constantly rolling into shore at Surfer's Point. So, come ready to ride or get surf lessons. However, if you prefer a calmer beach experience, Harbor Cove — or Mother's Beach — keeps playtime more family-friendly. Its breakwater calms the waters enough that even kids can play worry-free.
HIKE HARMON CANYON PRESERVE
The smell of salty ocean water fades from the air as you make your way inland toward the Harmon Canyon Preserve. Ventura's first nature preserve does more than just protect the landscape, but allows visitors to immerse themselves in the scenery by hiking.
There are approximately 6.5 miles of trails weaving themselves around the preserve's 2,100 acres. Hike the Overlook Bench Trail for a picturesque bench at the summit offering oak-tree shaded vistas. Discover the lush canyon's plant species on the Wildflower Hike, or see what exciting wildlife you encounter on the Ropersmith Trail.
Get more insight into the canyon's rich natural and cultural heritage with guided hikes provided by Ventura Land Trust.
CATCH VIEWS OF THE CITY FROM SERRA CROSS PARK
Pick up lunch-to-go from the Ventura Taco District before heading to Serra Cross Park at Grant Park to picnic at one of the best viewpoints in Ventura. The 26-foot-tall wooden cross set on the summit of Loma de la Cruz was built as a beacon to Mission San Buenaventura. However today, it's attracting vista-lovers and landscape photographers.
Sweeping views exhibit all of Ventura's beauty — the lush Channel Islands floating in the ocean blue Pacific waters, and lights across downtown Ventura turning on simultaneously with the setting sun.
Don't forget your jacket because the evening can get a bit chilly!
SHOP AND NOSH AT VENTURA HARBOR VILLAGE
Ventura's waterfront comes alive at Ventura Harbor Village. With nearly three dozen shops and restaurants, there's always something to do in the day or night.
After a day of swimming at Mother's Beach, dry off on the beach promenade at Ventura Harbor Village. Get beach-ready at shops like Ventura Swimwear, browse sea-inspired art at the Mermaid Gallery, grab souvenirs at Island Packer's Gift Shop, and fill your night with belly-clenching jokes at the comedy club.
Get a taste of the sea with fresh seafood dishes served daily at Brophy Bros Seafood Restaurant and Clam Bar, or attend the Saturday Farmer's Market to take home your own fresh catch to prepare!
RENT BIKES FROM VENTURA PIER
Ventura Pier is one of the most iconic attractions in Ventura, extending approximately 1,700 feet over the Pacific Ocean. When you're finished walking the wooden planks, it's time to pedal off on a bike adventure along the coast.
Rent a traditional beach cruiser for a vintage California coast experience, or pedal your way into the 21st century on an electric bike from Wheel Fun Rentals. Choose from biking trails, like the half-mile Ventura Promenade Trail for a coastal ride, the Ventura River Trail running parallel to State Route 33, or the 3.6-mile-long Rincon Bike Trail.
SEE THE SUN RISE FROM HARBOR COVE BEACH
There's no better way to close out the day in true Ventura fashion than with a beachfront sunset. Harbor Cove Beach is a hotspot for sun chasers and photographers, all gathering during golden hour for the colorful display above the Pacific Ocean.
As the sun falls sleepily towards the horizon, the sky turns rich colors of red and orange, casting their glow on the golden beach sand for the last time till dawn. The scene is enriched by sounds of gentle waves lapping.
TRY KITEBOARDING AT SURFERS POINT BEACH
Befriend the persistent sea breeze at Surfers Point Beach, which gives you the push you need for shredding the local waves. Named for being a surfer hotspot in Southern California, the waters are always filled with locals and tourists.
Stroll to the end of the Ventura Promenade, whose walkway yields to the sandy shores. Swell from the main break provides some of the best waves in Ventura, rolling into the southward-facing shores. Uphold the local traditions with a morning surf session, or join others to enjoy trendier water sports, like kiteboarding and windsurfing.
EXPLORE DOWNTOWN VENTURA
Between the historic buildings dotting the Downtown Ventura district, you'll find local shops run by friendly Venturans ready to share store stories about their community. Downtown Ventura is an exciting area filled with leisure shopping, dining, and entertainment.
Landmarks like the Ventura City Hall proudly adorn the city's original name: San Buenaventura. Today, it holds the Museum of Ventura County, exhibiting rich stories about the seaside town. You'll feel nostalgic walking into Rocket Fizz for an out-of-this-world taste that sends your taste buds soaring at the speed of light. If you're lucky, you'll make it to the annual Ventura Museum Festival downtown.
SEE WHERE THE CITY BEGAN AT MISSION SAN BUENAVENTURA
Did you know that San Buenaventura was named after Saint Bonaventure? It's a title given to the 9th California Spanish mission established here in 1782, and remains one of the highlight attractions in Ventura.
Feel the Spanish charm of the mission while admiring its architecture, before stepping inside for a self-guided tour. When this active church is not in session, walk around the inside to admire the religious art depicting Bible stories.
Exhibitions inside the mission museum reveal stories about the site through its artifact collection, and you can have a piece of history to take home with items in the gift shop.
LISTEN TO A SHOW AT MAJESTIC VENTURA THEATER
Dress to the nines and pretend it's the roaring 20s as you prepare to attend an event at Ventura's most prestigious venue — the Majestic Ventura Theater. Check out the events at the theater while driving past it downtown, before swinging your way back to it to catch a show in the evening.
A packed house at the Majestic Ventura Theater can fill the auditorium with 1,200 people — all ready for a night of world-class talent in the elegant theater setting. You can catch a range of live music concerts, from hip hop to rock.
OR SEE A SHOW PERFORMED AT RUBICON THEATRE COMPANY
Bravo! The Rubicon Theatre Company has provided entertainment for Ventura County for more than 20 years. It's become a staple for local live event venues and has earned accolades, like the LA Drama Critics Award.
With its ongoing line-up of sing-along musicals and drama-packed theater shows, Rubicon Theatre Company continues to achieve its original intent to entertain and educate audiences and theater-lovers. So, get comfy in your rosewood seat and await yet another performance by actors who truly know how to 'break a leg.'
CHOW DOWN ON OYSTERS AT SAN BUENAVENTURA STATE BEACH PARK
"Slurp!" All table manners politely go out the window while trying to savor every moment of fresh succulent oysters at Jolly Oyster. Because after a day of swimming and other beach fun at San Buenaventura State Beach Park, it will be much deserved.
The ocean blue sign for the Jolly Oyster sits atop its unassuming food truck that puts more effort into its food product and service than its storefront — an investment well spent! Order a choice of Pacific or Kumamoto oysters and grab a seat at the picnic tables to dig in. It seems like our bellies always have room for another round.
VISIT VENTURA BOTANICAL GARDENS
Stroll the paved walkways of Ventura Botanical Gardens, flanked by more than 160 species of plants from around the world. Prepare for a geography lesson as this sprawling 170-acre park brings the flora world to you.
Unique climate zone regions in Ventura Botanical Gardens let native plants from California grow alongside plants from South Africa, Chile, and the five zones of the Mediterranean. However, arranging 30,000 flowers took strategic planning — a plan still being completed for another 40+ years, and likely thousands more flowers.
While you're there, take advantage of photo ops at the Summit Plateau or Rotary Plaza, typically reserved for events.
PARK YOUR RV AT EMMA WOOD STATE BEACH
A far cry from its former sheep herding days, the site of the Taylor Ranch is now filled with beachcombers excited for their day (and night) at Emma Wood State Beach. That's right — wake up and be the first on the beach by staying overnight at the coastal park.
Arrive with your RV and unpack yourself for a day of water fun on the beach. Cinnamon brown sands cover the shores with ample room for laying out your beach towel. Go for a splash in the Santa Barbara Channel with surfing, windsurfing, and fishing. Make sure to make time for whale watching too!
SKIP THE CROWDS AT VENTURA RIVER ESTUARY
Sights of shorebirds dancing in the sky and sounds of the flowing water of the Ventura River Estuary fill the air. While tourist crowds are busy on Ventura Pier or beaches on the Pacific Coast, escape to one of the county's hidden gems — the Ventura River Estuary.
The 16.2-mile-long Ventura River carves its way through Ventura Valley to reach the estuary wetlands before emptying into the Pacific Ocean. There's hardly ever any traffic when cycling the Ventura River Trail. You can also explore the wetlands on foot, as it's home to hundreds of plant and animal species.
GO FISHING AT THE LAKE CASITAS RECREATION AREA
Go fishing, boating, camping, biking, or birdwatching at the Lake Casitas Recreation Area in Ventura, CA. There is truly something for everyone here.
In the summer, kids will love the Casitas Water Adventure, which features a lazy river, lagoon, and splash pad. Fishing is a huge draw here, and for good reason. Lake Casitas is known as one of the best fishing lakes in the region, and is famous for its bass fishing. In fact, four of the ten largest bass caught at Lake Casitas!
You'll find 13 picnic areas throughout the recreation area, so it's easy to have a full day of fun in the sun. You'll find beautiful hiking and biking trails, a disc golf course, and so much more. A visit here is truly one of the best things to do in Ventura!
MORE INFORMATION FOR YOUR TRIP TO CALIFORNIA
WHERE TO STAY IN VENTURA
Follow us here: Facebook | Twitter | Instagram | Pinterest | YouTube | MSN | TripAdvisor | Flipboard
All articles belong to 365 Atlanta Family LLC, and all photos belong to us as well, unless otherwise noted. It's all copyrighted. Please don't repost anything elsewhere without asking me first. All rights reserved. This site uses cookies to enhance your experience.
We make no guarantees of any price listed on our site. We are not responsible for content on external web sites linked from ours, including linked resources, an external blog post, any partner site, hotel property sites, or affiliate sites. We only write about places we love in an attempt to help you in your adventures, but we can't guarantee you will love them, too.
Posts may contain affiliate links at no cost to you. Several of our trips are also compensated by the respective tourism boards for the city or state we are visiting. This never impacts how we share the destination with you – opinions are always our own and we pride ourselves on that. We do not sell links or accept unsolicited guest posts under any circumstances. Don't even ask.
United States Copyright, 365 Atlanta Family, LLC
View our Privacy Policy | Subscribe to our Newsletter | Contact Site Owner | View Terms & Conditions | About Us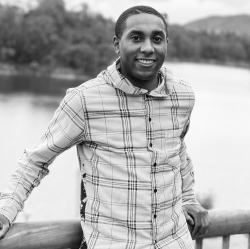 Latest posts by Bryan Shelmon, Staff Writer
(see all)