Irvine ranking high in quality of life and visitor experience is no accident. Ever since the 1960s, Irvine has developed following its master plan to create the perfect city. With the precision of Sim-City and a successfully growing population base, Irvine is attracting not only new residents, but also tourists around Southern California.
You can nearly smell the baby breath on Irvine, as it was only incorporated as of 1971. From one of the largest ranches in the United States, this city has boomed into an organized community with designated areas for residence, commercial, business, and lots of green space.
Urban planning at its finest is revealed during your visit to Irvine. So, with everything from preserved nature to uncovering the history of the founding Irvine Ranch, it's time to dive into things you don't want to miss in Irvine.
Here are 16 things to do in Irvine, California that we know you and your crew are going to love!
IRVINE HISTORICAL MUSEUM
Irvine is a city developing with strategic planning that originated with the city-founding Irvine Ranch. Get a lesson in history about 19th-20th century California and how James Irvine established one of America's largest ranches at the Irvine Historical Museum.
Friendly volunteers greet you while entering the main building of the Irvine Historical Museum, established in James Irvine's original ranch residence. This wooden ranch-style home remains intact and open to the public and you can walk inside the ranch's oldest building. Tours through the house take you through detailed exhibitions; you can learn about Native American life in Southern California, the ranch's farming history, and see archival progress to the modern-day Irvine.
The Irvine Historical Society was established in 1976 to help preserve the legacy of the Irvine Ranch. It uses the Irvine Historical Museum as its headquarters and hosts monthly events that you're welcome to attend! A visit here is one of the best things to do in Irvine!
IRVINE SPECTRUM CENTER
Veer off I-5 to arrive at the Irvine Spectrum Center, a sprawling campus of more than 130 shops and venues. Experience the pulse of Irvine shopping, dining, and entertainment in this lifestyle center.
The Irvine Spectrum Center reimagines the traditional shopping center by creating a multi-purpose space for leisure, play, and rest. Give yourself a self-prescribed retail therapy session at stores like Nordstrom, Target, Apple, and Anthropologie. And you can't miss a coffee and pastries from 85C Bakery Café.
When it's time for the stores to close, the night sky makes the perfect setting to see the iconic Giant Wheel at its finest — more than 52,000 LED lights create an animated light show as it rotates riders to sweeping Irvine city views 108 feet in the air.
Add a few laughs to your night with a show at the Irvine Improv, or catch a movie at the Regal Irvine Spectrum.
NORTHWOOD GRATITUDE AND HONOR MEMORIAL
Irvine is no stranger to war, as sections of the Irvine Ranch were sold to the US government during WWII to use as the Marine Corps Air Station and Santa Ana Naval Air Station. Its honor for wartime heroes and casualties continues with the Northwood Gratitude and Honor Memorial. Casualties from Afghanistan and Iraq wars are now forever remembered.
Memorials were frequently put up around Northwood Community Park until it was decided to create a permanent fixture in the park to honor the lives. Names fill the memorial walls belonging to members of Operation Iraqi Freedom, Operation Enduring Freedom, and Operation New Dawn.
Spend a moment in silence at the site or attend one of the annual candlelight vigils held on holidays, like September 11th and Memorial Day.
ORANGE COUNTY GREAT PARK
Irvine makes it easy to enjoy the many sunny days in Southern California with more than 50 public parks. The award-winning Orange County Great Park earns its rank as one of the city's premier green spaces.
Get ready to break a sweat! Hit a home run on the full-size baseball diamond or hit a fadeaway jumper on the professional-size basketball court. And you'll hear plenty of "GOOALL" cheers with more than a dozen soccer fields.
Orange County Great Park stays to its roots by reviving a piece of its ranch heritage with dedicated agriculture space in the park. Get a lesson in sustainability at Farm + Food Lab with its gardening workshops.
The best way to appreciate the 450+ acres (reaching 1,300 when complete) is with a bird's eye view from the Great Park Balloon (more below).
GREAT PARK BALLOON
Hope you're not afraid of heights! Because a ride on Irvine's Great Park Balloon will take you 400 feet in the air for the best view in town. It's one of the world's largest helium balloons, and it eases your elevating fears by staying tethered to its base.
Step into the shadow of the massive orange balloon that illuminates for nighttime rides. The spacious basket can fit up to 30 riders, so squeeze your way to the basket-edge spot to make the ride worthwhile.
Aerial views exhibit the park's signature features — groomed sporting fields, a green tent housing a park's carousel beneath it, and the treetops of the palm tree courtyard. On the clearest days, you'll be able to see up to 40 miles in either direction across Southern California.
WILLIAM R. MASON REGIONAL PARK
Hanging out in William R. Mason Regional Park, or Mason Park, will make you forget that you're in the city of Irvine. With 300 well-designed acres, it's Irvine's largest green space.
Bring good walking shoes because there's a lot to explore at Mason Park. Paved hiking and biking trails establish scenic routes to some of the park's points of interest. Hike the trail between Quail Hill and Sandy Canyon Wash and take the alternative route when returning to arrive at Turtle Rock.
Grab take-out burgers from Eureka! in the nearby University Center to have a picnic by the park's central lake. Find a spot on the grassy riverbanks alongside other park-goers and dine to views of ducks playing in the lake.
PRETEND CITY CHILDREN'S MUSEUM
The world feels a lot smaller inside the Pretend City Children's Museum. This interactive museum lets kids experience educational fun with more than 17 hands-on exhibits. You'll enter a scale mini city that brings all the joy of "adulting" to your kids in an exciting way.
Kids are 7-going-on-27 when they get a taste of the "real world" in the museum's interactive city. Your kids will walk in your shoes with a trip to the bank, shopping for lunch in the mini-Ralph's grocery store, visiting an art studio, or living the farm life.
Each activity engages kids to sharpen math, science, and other STEM skills, and they'll barely even know they're learning! And to be honest, the exhibitions will even pique your curiosity as an adult to stay entertained alongside the kids.
TANAKA FARMS TOUR
If Irvine's ranch origins intrigue you, give yourself an immersive experience at the Tanaka Farms. All year round, you can see what it's like to be a Southern California farmer with farm tours, fruit picking, and seasonal events.
Hope you brought your overalls because your hands are about to get dirty. The entire family is invited for a workday on the farm. Seasonal U-Pick tours provide a year-round opportunity to pick your own produce. For example, March to May is the season for strawberries, while the melon tour is also highly anticipated for July to August. Sign up for one of their farm-to-table cooking classes while you're here.
Your seat will vibrate the entire tractor tour around the farmland — and make sure to bring a hat for shade! Stick around for the Halloween and Christmas holidays for a specially-themed farm experience.
BOMMER CANYON
Take the Bommer Canyon Trail while visiting the Irvine Ranch for outdoor recreation in one of the ranch's original natural features. Blooming wildflowers decorate the 4.8-mile loop trailside as you explore these preserved open fields full of stunning scenery.
Imagine having Bommer Canyon in your backyard. Trek through shady oak groves, go on a nature walk beneath mature sycamore trees, or climb to the top of the San Joaquin Hills for views on the trail's highest point. If you're feeling fast and furious, join a mountain biking tour through Bommer Canyon and the adjacent Shady Canyon.
The ranch's original Cattle Camp sits inside Bommer Canyon. Stop by the designated 15-acre site for camping access in Irvine Ranch. Rustic sites let you create memories, like cooking out on the BBQ pits or playing a few games on the sand volleyball courts.
IRVINE BARCLAY THEATRE
Just down the street on the 405 from the OC Performing Arts Center, the Irvine Barclay Theatre delivers a more intimate auditorium setting that makes you feel like you're a part of the show. Excellent acoustics bring each scene to life as you enjoy a talent-filled performance on any given night.
The contemporary-style building stands out on the University of California campus, and its shows are just as noteworthy! Witness the elegant movements during a contemporary dance showcase, or dramatical antics performed impeccably during live theater performances.
Whether you're attending opening night or a sold-out night in front of an audience of 750 people, you can bet that it will be a show worth writing home about.
UNIVERSITY OF CALIFORNIA IRVINE ARBORETUM
A walk through the UCI Arboretum saves you a floral trip around the world. A variety of plants from all regions are found in the garden. See a mix of native California plants that grow in areas like the Mojave Desert and Baja California, plants from off coast in the Channel Islands, and even to regions of South Africa and beyond.
Springtime is a real treat where the garden pathways exhibit colorful flowers blooming and lush green that you'll pause several times to take photos.
Located on the University of California Irvine campus, this botanical garden spans 12.5 acres. Although it's used for research and hosts student activities, it's open to the public and a popular tourist attraction in Irvine.
Note: The UCI Arboretum remains closed in 2022 due to COVID-19.
SAN JOAQUIN WILDLIFE SANCTUARY
Dragonflies may whizz by you while you're making your way through the San Joaquin Wildlife Sanctuary. Insects, migratory birds, and small animals inhabit these wetlands, and all are on showcase for you while visiting.
San Joaquin Wildlife Sanctuary is less than a mile away from the UCI Arboretum, so many visitors like to check them both off their must-see lists. Take my advice and add another layer of bug spray if you want to minimize the swatting and maximize the fun.
From dusk to dawn, the sanctuary is open with more than a dozen miles of trails. Popular trails like the Pelican Nature Trail and the South Loop Trail crisscross the wetlands. Hawks, pelicans, geese, and hummingbirds are just a handful of more than 200 bird species you can spot here.
IRVINE FARMERS MARKET
Live like a local in Irvine and attend the Saturday Irvine Farmers Market. Orange County has plenty of farmers' markets to choose from — Irvine alone also has a farmers' market at Irvine Regional Park on Tuesday and the nearby Santa Monica Farmers Market on Wednesday. However, none creates an atmosphere like the Saturday market, ranked as the largest in the OC.
From 8 AM to noon, more than 100 vendors set up stands that attract passersby with bright colors, fresh scents, and friendly smiles from the local farmers. The year-round market lets you take advantage of seasonal produce like melons and berries, cheese and other dairy products, freshly picked flowers, and more.
TURTLE ROCK VIEWPOINT
A hike along the Turtle Rock Viewpoint Trail is the scenic route to one of the best views on the Irvine Ranch site. Its high prominence gives you panoramic views of the city — a view likely enjoyed often by James Irvine.
The Turtle Rock Viewpoint Trail is a popular route on the ranch if you can overcome the initial obstacles. The trailhead gives you a steep climb as soon as you begin. However, it becomes a much more gradual climb after. The 1.6-mile hike gives you excellent views on the way to the summit. Walk in the shade of large boulders en route to the top, where you'll be met with unobstructed views of Irvine Ranch.
Save this hike for the end of the day when you'll witness the best Irvine sunset.
THE IRVINE MUSEUM COLLECTION
Irvine holds a vital piece of California heritage thanks to the collection inside the Irvine Museum Collection. Exhibiting works from California and spotlighting impressionist artworks between 1890 to 1930, it's an excellent way to see how regional creativity developed over the 19th century.
Generous donations from bloodline descendants of the Irvine Family — who founded the city — helped kickstart the collection now on display on the UCI campus. Framed artworks showcasing predominantly local talent stand out against the white walls as you make your way through the pristine galleries of the museum.
Visit the permanent collection housed in the museum, or attend one of the temporary exhibitions curated for the public every year.
MOUNTAINS TO SEA TRAIL
Lace-up those hiking boots to prepare for the 22-mile journey appropriately named the Mountains to Sea Trail. While most people only pick a section of the trail to experience, it can take you from the peaks of Southern California to the seashore.
Take in views from the mountain tops because it's all downhill from here to make your way to the Pacific Coast. The smell of oak fills the air as you navigate your way through the shaded trails passing through the Cleveland National Forest. Follow the sound of the stream as it trickles down the mountain en route to Upper Newport Bay.
The Mountains to Sea Trail passes through 57,500 acres of the Irvine Ranch preserved for outdoor recreation. You'll see everyone on the trail, from foot hikers, to mountain bikers, to horseback riders.
MORE INFORMATION FOR YOUR TRIP TO CALIFORNIA
WHERE TO STAY IN IRVINE
Follow us here: Facebook | Twitter | Instagram | Pinterest | YouTube | MSN | TripAdvisor | Flipboard
All articles belong to 365 Atlanta Family LLC, and all photos belong to us as well, unless otherwise noted. It's all copyrighted. Please don't repost anything elsewhere without asking me first. All rights reserved. This site uses cookies to enhance your experience.
We make no guarantees of any price listed on our site. We are not responsible for content on external web sites linked from ours, including linked resources, an external blog post, any partner site, hotel property sites, or affiliate sites. We only write about places we love in an attempt to help you in your adventures, but we can't guarantee you will love them, too.
Posts may contain affiliate links at no cost to you. Several of our trips are also compensated by the respective tourism boards for the city or state we are visiting. This never impacts how we share the destination with you – opinions are always our own and we pride ourselves on that. We do not sell links or accept unsolicited guest posts under any circumstances. Don't even ask.
United States Copyright, 365 Atlanta Family, LLC
View our Privacy Policy | Subscribe to our Newsletter | Contact Site Owner | View Terms & Conditions | About Us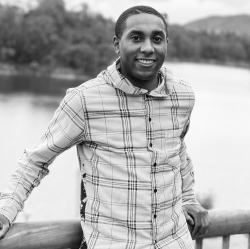 Latest posts by Bryan Shelmon, Staff Writer
(see all)