Choosing between spending your day at the 'Happiest Place on Earth,' the paradise beaches on the Pacific Coast, or indulging in the modern SoCal culture are just a few of the first-world problems you'll have when visiting Anaheim, CA.
As the oldest city in Orange County, it's easy to discover some of the best things to do in Anaheim that captivate visitors with its natural beauty, rich history, dynamic sports scene, world-class entertainment, and more.
THEME PARK EXCITEMENT
Amusement park thrills create a fun atmosphere for a day out at the exciting theme parks in Anaheim.
DISNEYLAND RESORT
Nonstop fun awaits you at Walt Disney's first theme park — Disneyland Resort. Pose for photos with Mickey at the iconic fountain in Disneyland park before journeying to Star Wars: Galaxy Edge. Heart-racing roller coasters await on Pixar Pier in Disney California Adventure Park, or find must-have home goods at Disney Home in Downtown Disney.
Read More: 12 TIPS FOR AN AMAZING 1 DAY DISNEYLAND PARK HOPPER TRIP
KNOTT'S BERRY FARM
The rumble of tracks overhead from high-speed roller coasters fills you with excitement while inching closer to the front of the line at the Knott's Berry Farm attractions in Buena Vista. Head over to the boardwalk to conquer the Timber Mountain Log Ride before hanging with Snoopy and the rest of the Peanut Gang.
Details: 8039 Beach Blvd, Buena Park, CA 90620 | Website
KNOTT'S SOAK CITY
There's no coincidence that Anaheim's hottest month of July lies at the peak season for Knott's Soak City. If you visit on the hottest days radiating past 84°F, laze around in Gremmie Lagoon or splash into the high-speed Laguna Storm Watch Tower slides.
Details: 8200 Beach Blvd, Buena Park, CA 90620 | Website
ADVENTURE CITY
Thrill-seeking families visiting Anaheim can uncover one of its hidden gems at Adventure City. Speed along the tracks of the Freeway Coaster or experience the full power of gravity on the Drop Zone, and more when you visit one of the best family-friendly theme parks in Orange County.
Details: 1238 S Beach Blvd, Anaheim, CA 92804 | Website
MEDIEVAL TIMES
Although not exactly a theme park — Medieval Times is themed! Medieval Times, located in nearby Buena Park, is a 2-hour meal with a side of Middle Ages-themed entertainment.
Enjoy a four-course banquet (without silverware!), while watching knights participate in swordplay, horsemanship, falconry, and more. You'll love watching the Andalusian stallions competing in medieval games — and you'll even get to see an authentic jousting tournament.
Details: 7662 Beach Blvd, Buena Park, CA | Website
ANAHEIM GARDENWALK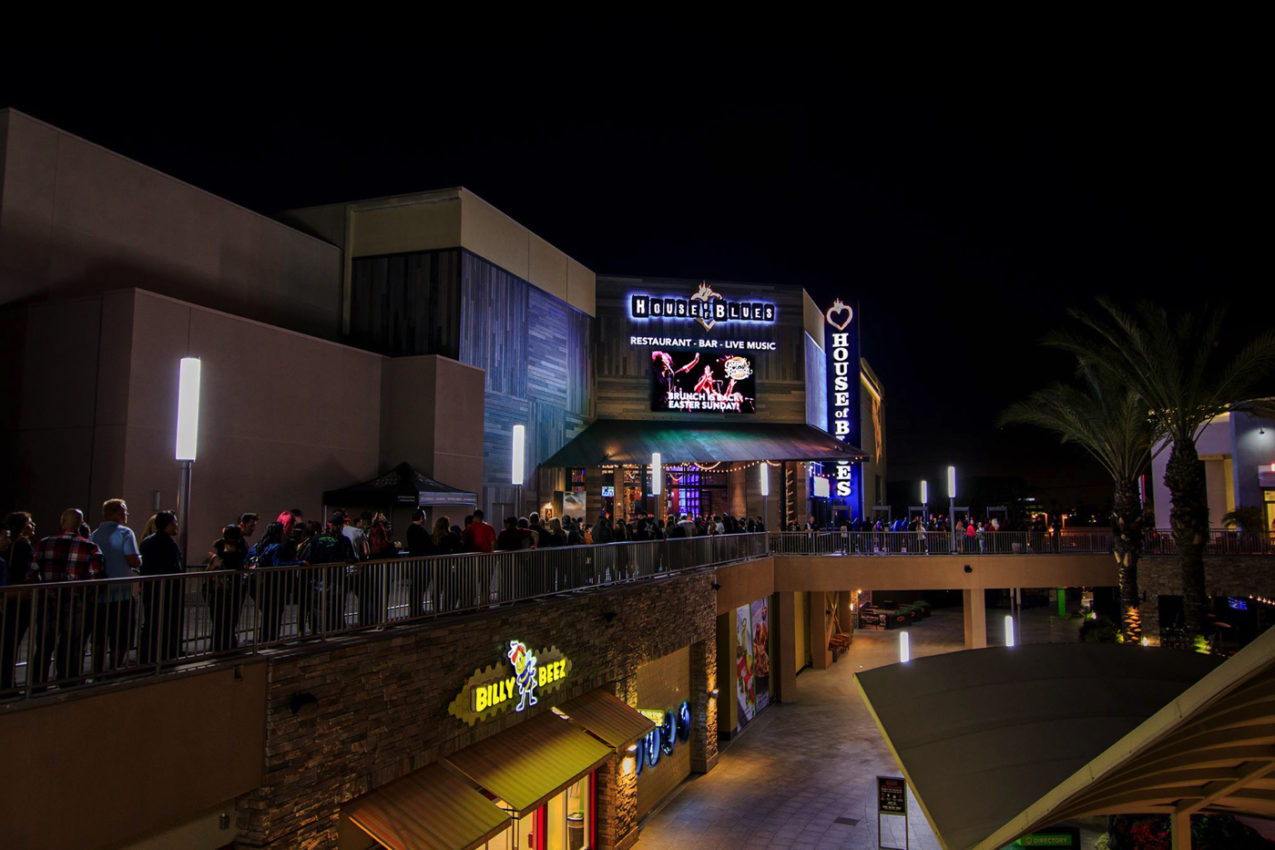 Visitors staying in Anaheim Resort District are mere steps away from feeling the electrifying energy pumping throughout Anaheim GardenWalk. This premier entertainment district brings shopping, dining, and one-of-a-kind experiences that you'll only find here.
Boutique shops line the pedestrian-filled district with bohemia couples shopping fresh produce at the Anaheim Farmer's Market and curious tourists meandering into intriguing antique shops.
Strap into the cockpit at the Flightdeck Flight Simulation Center to sit in the pilot's seat of a fighter jet. Reach top speeds in this simulation that immerses you into the flight experience.
Once you've worked up an appetite, find nearly a dozen restaurants with tastes for everyone. Crumbs ping on your plate with every bite from a crunchy po'boy served at the legendary House of Blues, where live music performances create the perfect evening atmosphere. After, stop by the Cheesecake Factory, whose mile-long menu has the proper desert for any palette.
Details: 400 Disney Way, Anaheim, CA 92802 | Website
DOWNTOWN ANAHEIM
Hop off the OCTA Bus at Anaheim City Hall, where you'll be minutes away from exploring Downtown Anaheim. This historic district is filled with unique experiences like farm-to-table dining or discovering how Anaheim's diversity has done wonders to its culinary scene.
Eavesdropping on chatter from hardworking California farmers draws you nearer to their vendor tables at the Downtown Anaheim Farmers Market to take advantage of produce direct from their local farms.
Continue down the Center St. Promenade, where you'll encounter a historic early 1900s Anaheim Packing House, now housing the city's eminent food hall. Scents of spices, herbs, and fried deliciousness fill the open-air space as hungry patrons stand pending near the entrance with over 50 eateries to choose from.
Fill your belly with thick jambalaya at the Kettlebar Steam Cooking, admire the artistic Dia de Los Muertos murals at URBANA while digging into farm-fresh filet mignon tacos, or pair your Country Fried Chicken poutine with the gravy-smothered fries at The Kroft. If you're vigilant, you'll find the secret door to The Blind Rabbit, whose speakeasy vibes are the perfect atmosphere for enjoying a handcraft Manhattan.
Details: Anaheim, CA 92802 | Website
CRAFT BEER BONANZA
A thriving community of craft beer lovers is brewing up from the underground. Spirits ring high in search of your favorite Anaheim brewery while embarking on a self-guided craft beer tour.
Sitting at the stools of Bottle Logic Brewing takes you back to days in high school science lab, but the drinks in front of you are no experiment. Expertly crafted beers deliver sensations of paradise with every sip of the Tropical Hideaway or endure the raspberry-tinted bite of the crisp yet refreshing Glacial Drift.
With enough rounds alternating between the Passion Wolf IPA and the sweet Pineapple Wheat Beer, you'll find yourself reliving your college days at Golden Road Brewing Anaheim with beer pong tables and corn hole games onsite.
Friendly waiters serve you in the outdoor patio of Brewery X, where you can see why its signature seltzers have landed it a place on the La Palma Beer Trail.
Details: 1540 Disneyland Dr. #201, Anaheim, CA 92802 | Website
SPORTS CENTERS
With highlight-reel athletes and a city bursting with raging fans, Anaheim is one of California's major sports centers. So, whether you're looking to watch championship-caliber games or get in on the action yourself, there are several local sporting venues to check out in Anaheim.
ANGEL STADIUM OF ANAHEIM
Trucks roar along the Santa Ana Freeway in the backdrop while taking pictures of the iconic "A" at Angel Stadium of Anaheim. Tour the inside of the Los Angeles Angels to see pressed uniforms hanging in the locker rooms and views from the best seats in the house.
Details: 2000 E Gene Autry Way, Anaheim, CA 92806 | Website
HONDA CENTER
The bronze "Mighty Ducks" statue stands proudly in front of the Honda Center as more than 18,000 fans flock to their seats to cheer on the Anaheim Ducks.
Details: 2695 E Katella Ave, Anaheim, CA 92806 | Website
SWINGIT TRAPEZE
Consider stretching before going on a high-flying adventure with the SwingIt Trapeze. Professional acrobats give you a hands-on lesson to see that their awe-inspiring circus performances are no act.
Details: 900 N Maple St, Anaheim, CA 92801 | Website
VANS SKATEPARK
Grab your skateboard and experience one of the favorite southern California pastimes. Catch some major air at the Vans Skatepark and grind the half pipes while your best friend takes viral clips for your Tik-Tok page.
Details: 20 City Blvd W Suite 2, Orange, CA 92868 | Website
MUSEUMS TO EXPLORE
From learning about the rich history in Anaheim and Orange County to discovering contemporary works that make you rethink modern art, the local museums have lots in store for culture-savvy tourists.
MUZEO MUSEUM AND CULTURAL CENTER
Photos in front of the larger-than-life MUZEO letters are a rite of passage before entering the Muzeo Museum and Cultural Center. Large information panels line the walls exploring preserved photos telling the story of Anaheim's past, while other galleries are well-curated with fine art examples of Asian and Latin art.
Details: 241 S Anaheim Blvd, Anaheim, CA 92805 | Website
USS MIDWAY MUSEUM
Located an hour and a half away in San Diego, you can stand on Navy Pier to gawk at the enormous USS Midway, surpassing 20-stories if stood upright.
Self-guided audio tours navigate you through every inch of this historic aircraft carrier. See 30 restored aircraft from the WWII era, watch the screen-popping film at the 3D holographic theater, and chat with docents volunteering their time to share their stories about wartime.
Details: 910 N Harbor Dr., San Diego, CA 92101 | Website
OUTDOOR ADVENTURES
Soak up the warm Southern California sun with outdoor adventures revealing diverse landscapes and flora of the region.
YORBA REGIONAL PARK
Take in scenic views of the gentle flowing Santa Ana River as it snakes through the Yorba Regional Park. This former cattle ranch set in the Santa Ana canyon spans 140 acres, with riverfront walking trails for lovers or fishing in the Yorba Regional Park Lake to see whether a Rainbow Trout or a Largemouth Bass will bite the line first.
Details: 7600 E La Palma Ave, Anaheim, CA 92807 | Website
OAK CANYON NATURE CENTER
Nature sits at the doorsteps of the Oak Canyon Nature Center, where the landscape seems to change with every step along the popular hiking trails. Set off on the beaten dirt trails looping through the oak woodlands, and listen for distant sounds of trickling water hinting you're nearing the park's hidden hot springs.
Details: 6700 E Walnut Canyon Rd, Anaheim, CA 92807 | Website
FULLERTON ARBORETUM
Fresh floral scents waft past you as you stroll through the Fullerton Arboretum. The lush green gardens hold over 4,000 plants, grouping together endemic California plants like the California Buckeye tree and Yarrow flower, or international species.
Details: 1900 Associated Rd, Fullerton, CA 92831 | Website
ORANGE COUNTY BEACHES
Traffic-permitting, you can find yourself on California's sandy coast, approximately 30-minutes from Anaheim. So, pack your bathing suit, sunscreen, and snorkeling gear because Orange County is home to one of California's most beautiful 42-mile stretch of coastline.
Famous beaches like Newport Beach and Laguna Beach are popular destinations for a beach day. Arrive early to beach the crowds and snap a beautiful plot of golden sand to sunbathe after going for a refreshing dip in the Pacific Ocean. Later, explore the laid back beach towns epitomizing the SoCal lifestyle.
Discover unique beaches in Orange County where activities await you to explore above and below the surface. Join a guide at Divers Cove to see the vibrant marine life swimming off the coast, become an apprentice of an expert surfer to learn the art of riding some of California's iconic waves at Doheny Beach, or rent bikes to cruise the paved paths of Balboa Beach.
Details: Website
WHALE WATCHING
Lurking beneath the surface of the Pacific Ocean are some of nature's largest mammals. Whale watching is one of the top things to do in Anaheim, with multiple species seen throughout the year.
Head down to Dana Point to chart the waters with Captain Dave, whose naval wits help guide you to where blue whales are frequently spotted during the months of July to October. Climb down into the special glass viewing pod to feel like you're underwater swimming with these massive marine creatures.
Set off on a sea adventure with Newport Landing Whale Watching from December to May to catch a glimpse of the humpback whale. You'll navigate Newport Bay, where the best-case scenario commonly results in whales swimming near the boat and giving a fantastic fountain display while taking their next breath.
Details: 2099 S. State College Blvd., Suite 600,Anaheim, CA 92806 | Website
CITY NATIONAL GROVE ANAHEIM
Nicknamed 'The Grove,' world-renowned live performance acts like Bob Dylan, Jamie Foxx, and George Lopez have graced the stage of the City National Grove of Anaheim since opening its doors in 1998. Its long-running success now yields over 250 events annually, giving you the perfect venue to plan a night of music, comedy, or entertainment.
Walk through the dramatic arched entryway of The Grove, where ushers help you find your seat. Crowds of up to 1,700 people watch as the night's performances vary from music concerts of touring rock artists to comedy acts putting on sets full of belly-aching laughter.
During intermission, walk around the building to admire its historical design while maneuvering your way into the line to grab snacks and drinks—ideally before the show starts again!
Details: 2200 E Katella Ave, Anaheim, CA 92806 | Website
GREAT WOLF LODGE
As one of Anaheim's top water parks, Great Wolf Lodge is the perfect balance of accommodations and water fun. One day is never enough to splash around more than 50 attractions at the themed accommodation.
Day passes give you all access to the family-fun activities at Great Wolf Lodge. See if you can make it to the top of the four-story-tall Fort Mackenzie before the water pours over your head or slide down Alberta Falls in a tandem tube slide. Bump your way along the steady-flow Crooked Creek for leisure tubing or pick up speed on the River Canyon Run.
When you need a break from the water, see Wiley the Wolf, and the rest of the Forest Friends are always spotted hanging around the lodge for photos.
Details: 12681 Harbor Blvd, Garden Grove, CA 92840 | Website
DAY TRIP TO CATALINA ISLAND
Island paradise is only an hour away from the SoCal coast at Catalina Island. Spend the day exploring the island while attempting to squeeze in as many stops on the Trans Catalina Trail in one day as you can.
Arrive at Newport Beach at 9 AM to catch the daily ferry service by Catalina Flyer. The peak of Mt. Orizaba peeks over the horizon as you approach the dock at Avalon, the main port. Sightseeing on foot is the best way to see the art deco arches and cacti-lined trails of the Wrigley Memorial and Botanical Garden, then escape to the secluded shores of Lovers Cover for snorkeling, or catch a trophy fish from Green Pleasure Pier.
See a more tranquil side of the island at destinations like Two Harbors or Parsons Landing. Just be sure to make it back to the Avalon port by 4:30 to catch the Catalina Flyer back to the mainland.
Details: Website
MORE INFORMATION FOR YOUR TRIP TO CALIFORNIA
YOU MIGHT ALSO ENJOY
WHERE TO STAY IN ANAHEIM
Waterpark. Great Wolf Lodge Southern California is great if you don't mind having to pull the kids away from the waterpark when you want to do other things. See our write-up above.
Close to Disney without being in Disney. Anaheim Majestic Garden Hotel offers a free shuttle to the adjacent Disneyland and California Adventure theme parks which are only about 1 mile away. It's also central to many other activities listed above.
Room on a Budget. Lovely Room in Private House near Disneyland is a small accommodation but it's got great ratings and the price is right. It's only 3.7 miles from Disney, and can be rented as a single room or family option.
Follow us here: Facebook | Twitter | Instagram | Pinterest | YouTube | MSN | TripAdvisor | Flipboard
All articles belong to 365 Atlanta Family LLC, and all photos belong to us as well, unless otherwise noted. It's all copyrighted. Please don't repost anything elsewhere without asking me first. All rights reserved. This site uses cookies to enhance your experience.
We make no guarantees of any price listed on our site. We are not responsible for content on external web sites linked from ours, including linked resources, an external blog post, any partner site, hotel property sites, or affiliate sites. We only write about places we love in an attempt to help you in your adventures, but we can't guarantee you will love them, too.
Posts may contain affiliate links at no cost to you. Several of our trips are also compensated by the respective tourism boards for the city or state we are visiting. This never impacts how we share the destination with you – opinions are always our own and we pride ourselves on that. We do not sell links or accept unsolicited guest posts under any circumstances. Don't even ask.
United States Copyright, 365 Atlanta Family, LLC
View our Privacy Policy | Subscribe to our Newsletter | Contact Site Owner | View Terms & Conditions | About Us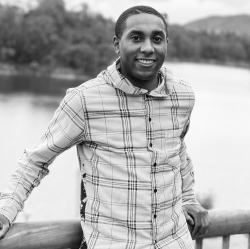 Latest posts by Bryan Shelmon, Staff Writer
(see all)