"Camping: The art of getting closer to nature while getting farther away from the nearest cold beverage, hot shower, and flush toilet." – Anonymous
Glamping, or "glamorous camping," is in full swing. While everyone's definition of glamping vs camping is different, it's easy to say that glamping is an elevated camping experience. From proper cabins and yurts to treehouses and decked-out tents, glamping is huge. Data suggests that luxury camping will continue to grow exponentially for years to come.
Everything is bigger in Texas, including their glamping experiences. Some areas are full luxury glamping experiences, while others are more rugged. Leave it to the Lone Star State to have dozens upon dozens of glamping choices. If you want to go glamping Texas is where it's at.
Here are 23 glamping spots in Texas you're going to want to check out!
WALDEN RETREATS
Tucked away near Fredericksburg, Walden Retreats is an excellent introduction to the concept of glamping. Walden's glamping tents provide the amenities you would expect at a traditional hotel, including private bathrooms and a king-size bed. Just an hour away from both Austin and San Antonio, this location has the best of Texas at its fingertips.
While you're here, grab a tour at Garrison Brothers bourbon distillery or Real Ale Brewery. Go fishing on the Guadalupe River or go check out Enchanted Rock. Nature is within reach at Walden Retreats. Walden Retreats is one of the best glamping Texas adventures!
Read More: 19 SUPER FUN THINGS TO DO IN FREDERICKSBURG TX
CYPRESS VALLEY CANOPY TOURS
Snug in the embrace of the cypress trees, you will sleep soundly amongst the stillness of nature at Cypress Valley. Cypress Valley has a host of treehouses for guests to see the views that only leaves can so often get. Glamping cabins don't come much better than this, plus the treehouses are air conditioned!
There are six accommodation locations to choose from at Cypress Valley. Not to worry, the Ranch House is at ground level for anyone not interested in being high up.
Read More: 36 BEST THINGS TO DO IN AUSTIN, TEXAS YOU'LL LOVE | TOP 15 BEST THINGS TO DO WITH KIDS IN AUSTIN
BASE CAMP TERLINGUA
Take in the sights of nearby Big Bend National Park from the comfort of your own glamping tent or any one of Base Camp Terlingua's accommodations. From bubble-style domes to a retro trailer, there is a type of glamp camp here for everyone. There are even fire pits to enjoy the night sky, and maybe even s'mores!
Terlingua Jeep Rentals can provide you with some vehicles for off-road wandering.
RANCHO PILLOW
Who wouldn't want to lay down their head at a place called Rancho Pillow? A glamping locale that calls itself a "whimsical wonderland," this spot is curated by artist Sheila Youngblood. Expect Latin American artistic inspirations to abound at Rancho PIllow, with several accommodations to choose from.
One of the homey places found here is called The Love Shack. This two-bed, two-bath casita is full of colorful decor and perfect for a romantic getaway or a trip with friends. You can tell this place has a whole lotta love to give.
WAHWAHTAYSEE RESORT
Luxury located in wide-open spaces, Wahwahtaysee Resort is a way to experience a ranch atmosphere without the "roughing it" elements. With only eight accommodation options, seven luxury "safari tents" and one container cabin, this location is ultra-boutique. It's an excellent place to really disconnect, while being surrounded by nature.
The property is on the San Marcus River, so you can enjoy the scenic riverside aesthetic or enjoy the water.
SINYA ON LONE MAN CREEK
"Elephants love reunions; they recognize one another after years and years of separation and greet each other with wild, boisterous joy." – Jennifer Richard Jacobson
After founder Lynn Gallimore returned from a trip to Tanzania, she began building Sinya on Lone Man Creek. Sinya is named for an orphaned baby elephant from the Sheldrick Wildlife Trust. Unsurprisingly, based on the name of the nearby creek, Sinya is an exclusive glamping experience.
With a single accommodation, reservations here can be hard to come by. Easily accessible to restaurants, distilleries, and all sorts of other activities, Sinya is less secluded, though no less luxurious. You might have a hard time leaving though, since your treehouse has everything you would need to relax in peace.
Read More: 26 BEST SMALL TOWNS IN TEXAS YOU'VE GOT TO VISIT
SON'S BLUE RIVER CAMP
Also along the San Marcos River, Son's Blue River Camp isn't just an overnight accommodation. Besides old-school camping options or cabins, Son's Blue River is also a glamping destination for the whole family.
There are cabanas on the property that will make you feel like you're at an inclusive resort far from home, with lots of tubing or kayaking options nearby too. This locale is as if summer camp had a major glow-up, because who could say no to a tent with air conditioning? Not this former Girl Scout.
PALO DURO GLAMPING
Take the aesthetic of glamping, mix it with the rustic vibes of a cabin, and set it near Palo Duro Canyon State Park, and you get Palo Duro Glamping. Here you are surrounded by the rugged Palo Duro Canyon in one of four "Glampsites" that are part tent and part cabin.
From here you can go off-roading at Palo Duro Creek Ranch, check out the Panhandle Plains Historical Museum, go ziplining, or see the Old West Stables.
Read More: 15 SUPER FUN THINGS TO DO IN AMARILLO, TEXAS
COLLECTIVE RETREATS
With seven locations across the country, Collective Retreats has one location in Hill Country, Texas. Their name is inspired by their mission to bring people together through travel, so these glamping sites aren't just about getting away, they're also about coming together.
Overlooking Montesino Ranch, Collective Retreat's Texas location puts you right in the heart of Hill Country. Here, you are also treated to world-class cuisine, giving you a break from cooking, if you so choose. You can even grab an elevated "bagged lunch" to enjoy while you're out exploring, or to enjoy from the comfort of your luxury tent.
GERONIMO
At Geronimo Creek Retreat, relaxation takes many forms. With a game room and hot tub among the property amenities, there are opportunities to disconnect or reconnect with others as you like.
The nearby Geronimo Creek is between 68-72 degrees year-round, so you can always enjoy a soothing dip no matter when you visit. Whether you stay in tents or treehouses, the scenic property is just as lush.
Read More: 21 AMAZING THINGS TO DO IN NEW BRAUNFELS, TEXAS
SKYBOX CABINS
A skip away from Dinosaur Valley State Park, a menagerie of friendly animals roams the Skybox Cabins property. Horses, cows, dogs and a cat are here to greet you throughout your visit. The property consists of a plentiful forest that makes way for a seasonal creek.
Each accommodation provides unique perspectives as well. The Birdhouse's homegrown cedar gives an ambient vibe while The Hive's luxurious porch with a partly-hammocked floor will have you literally floating on air.
LUCKY ARROW RETREAT
Known as the Glamping Capital of Texas, the Lucky Arrow Retreat not only has a variety of accommodations to choose from, they even have a pet-friendly boutique hotel too. (Which is highly unique, as many glamping experiences do now allow pets.)
Here you will even find a covered beer garden (it's BYOB, btw), as well as a heated pool. From cozy, romantic yurts to more family-friendly style cabins, Lucky Arrow can suit many vacationers' needs, without scrimping on the luxury experience.
MYSTIC QUARRY
Mystic Quarry was born out of the dream of Jim and Courtney Trent, who wanted to live outside of the rat race of corporate life. On just shy of two dozen acres, visitors can wander the Texas Hill Country without leaving the Mystic Quarry property. Hiking and biking are favorite activities for guests, given the fascinating terrain of the region.
For camping aficionados, there are 22 primitive campsites, over 50 RV sites, three tipis, nine cottages, and 15 tiny houses. At Mystic Quarry you can camp or glamp as you please. You'll be near both Canyon Lake and the Guadalupe River for daytime activities, and Mystic Quarry hosts Music Under the Stars events from May through September.
EL COSMICO
"If you have been to Marfa or places like it, you may have experienced Mañana. Mañana cannot generally be found in cities with more than one stop light. Mañana doesn't care about email or normal hours of operation. Mañana recognizes that we can't all have everything we want at any given moment, like peaches in January or cell phone reception in West Texas. Mañana is the anticipation that it might happen today, and it might just as likely not, and really either way it's not that big of a deal. The key to Mañana lies somewhere in the unspecified future. It holds the great promise of hope." – Part of El Cosmico's Mañanifesto
Probably the most far-out locale you'll find in Texas, El Cosmico holds a brightly colored 70s nostalgia in focus. There are events held here throughout the year, with tons of places to lay down your weary load at night. That includes the Cosmic Kasita, which will immerse you in all the retro vibes.
UDOSCAPE GLAMPING RESORT
In Lago Vista, Texas, you'll discover Udoscape Glamping Resort, where enjoying nature doesn't end when you go to bed. Why is that? Because this eco-resort puts you in pods which, like Insta-famous camping domes, give you a full view of nature at all times.
Despite your scenic surroundings, you still can easily get back to civilization by way of Arkansas Bend Park, Devil's Cove, or one of the nearby wineries. Then head back to your dreamy, luxury pod for some well-deserved rest under the watchful eye of the moon.
THE RESERVE
Just outside of Austin, Texas, The Reserve combines the comforts of city life with the serenity of the great outdoors. One of their four yurts can be home for however long your journey brings you here, without sacrificing the amenities you want from a glamping trip.
Per The Reserve's website, their logo is "inspired by the beauty and simplicity of nature. An all-encompassing creation." Why not take in some of that beauty and simplicity for yourself?
Read More: 36 BEST THINGS TO DO IN AUSTIN, TEXAS YOU'LL LOVE
PURDON GROVES
Anyone who, like me, wants that glamping experience, but also wants to hang out with farm animals, needs to pay attention now. Purdon Groves is the best of both worlds. Do you want cute little piggies, but also want air conditioning? You got it. What about farm-fresh produce, as well as movie nights under the stars? You got it again.
Plus, their Bell Tent offering is pet-friendly!
LIVING WATERS
While you can't stay in the Floating Cabin at Living Waters, you can enjoy it if you stay here. Set beside Lake Travis, Living Waters has several unique accommodation options that give you a much different experience from one another.
From colored eco-cabins that handsomely complement the woods around them, to La Casa De Joy, which is the tallest straw bale house in Texas, there is no one way to enjoy this gorgeous property.
COUNTRY WOODS INN
Ever wanted to have your own "Boxcar Children" moment and sleep in a train car? Ok, this rail car isn't a barebones boxcar and has cabin-esque accommodations, still…my point remains. You can do just that at the Country Woods Inn along the Paluxy River.
If the train car doesn't suit your fancy, maybe you'd prefer a vintage Airstream trailer or a Prairie House circa 1896? The inn refers to that house as a Cabin in the Woods, but hopefully not because of the horror film by the same name.
Perhaps you can visit and embrace the vintage style of the location with a visit to the nearby Granbury Drive-In Movie Theater? Or head over to the Fossil Rim Wildlife Center or Dinosaur Valley State Park. Whatever you do, maybe don't watch any horror movies about wooded cabins.
MULTIPLE LOCATIONS FROM TENTRR
Tentrr is like Airbnb for tracking campsites. Right now there are over 1000 locations on Tentrr around the country. From traditional camping to glamping experiences, the spots on this site run the gamut. No matter what you're looking for, you might want to check Tentrr first, because their inventory of spaces is being added to often.
The Texas Glamp Camp in Montgomery, Texas is a much more barebones glamping experience than some of the other locations we've listed above. Still, it's far and away from your ordinary camping style. With a firepit, queen-sized bed, toilet and sun shower among the amenities, you can enjoy nature without tons of other people around.
A collaboration between Tentrr and Coleman, the Texas 1873 – Coleman Cooking Site in May, Texas puts you on a privately owned ranch. (That means ranch tours!) You'll have similar amenities as the Texas Glamp Camp, with some extras provided by Coleman, including a grill and more kitchen accessories. You'll basically have your own outdoor kitchen. You can also arrange things like private massages or picnics through this location as well.
Another Tentrr and Colman collaboration, Camping at the Cedars Ranch – Coleman Outfitted Site in Wimberley, Texas will have you grilling in style. With similar amenities to the Tentrr locations above, this campsite also comes with extras, like another pop-up tent for more guests, a cooler, and enough room for more than half a dozen adult campers.
Set in another scenic Texas ranch, the Brazos River campsite is near Waco, Texas puts you right in the heart of Texan nature. This location also has extra tents for more campers, as well as easy access to hiking, horseback riding, and other outdoor activities as well. Take advantage of your location, and get some horse enrichment time in! It's good for the soul.
MORE INFORMATION FOR YOUR TRIP TO TEXAS
YOU MIGHT ALSO ENJOY
WHERE TO STAY IN TEXAS (+ GLAMP SITES MAPPED)
Follow us here: Facebook | Twitter | Instagram | Pinterest | YouTube | MSN | TripAdvisor | Flipboard
All articles belong to 365 Atlanta Family LLC, and all photos belong to us as well, unless otherwise noted. It's all copyrighted. Please don't repost anything elsewhere without asking me first. All rights reserved. This site uses cookies to enhance your experience.
We make no guarantees of any price listed on our site. We are not responsible for content on external web sites linked from ours, including linked resources, an external blog post, any partner site, hotel property sites, or affiliate sites. We only write about places we love in an attempt to help you in your adventures, but we can't guarantee you will love them, too.
Posts may contain affiliate links at no cost to you. Several of our trips are also compensated by the respective tourism boards for the city or state we are visiting. This never impacts how we share the destination with you – opinions are always our own and we pride ourselves on that. We do not sell links or accept unsolicited guest posts under any circumstances. Don't even ask.
United States Copyright, 365 Atlanta Family, LLC
View our Privacy Policy | Subscribe to our Newsletter | Contact Site Owner | View Terms & Conditions | About Us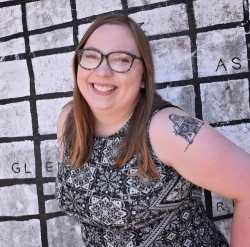 Latest posts by Amanda Finn, Staff Writer
(see all)