They say everything is bigger in Texas – and that's true, even when it comes to the small towns in Texas. Sure, the towns are small in size, but they are BIG on charm.
Across the Lone Star State, you'll find quaint small towns with plenty of art, history, food, and play to keep visitors on their toes. So, buckle up and get ready to road trip through Texas' most charming small towns.
Here are 26 small towns in Texas that we know you'll love!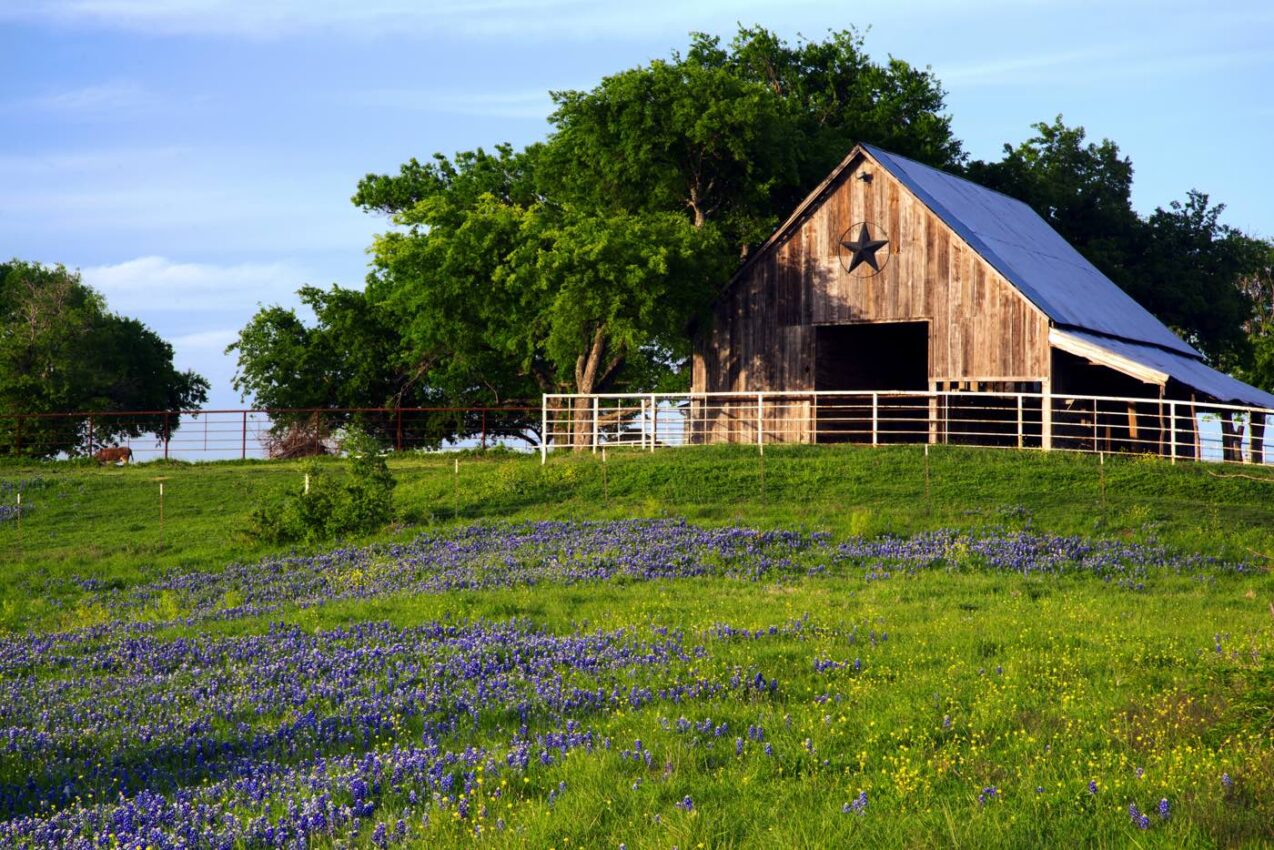 NEW BRAUNFELS
Though certainly not the smallest town in Texas, New Braunfels has small-town gumption and big-time beauty in its Gruene Historic District. Before New Braunfels annexed the district in 1978, it was a small town that had lived through every stage, from boomtown to a ghost town, until it entered the National Register of Historic Places in 1974.
Just exploring the gorgeous architecture of the Gruene Historic District is worth the trip. The first home to grace the district was the Gruene family's fachwerk-style home around 1845, but the Gruene family did not stop there. By 1878, multiple buildings had popped up in the German fachwerk, Victorian, and Mission style as more settlers came to the small town. Many of these buildings still stand today, including the Gruene Mansion Inn, the Gruene House, and the old cotton mill (now a restaurant and bar).
The Comal River is one of the top attractions in New Braunfels. The Comal River stretches through the city, eventually merging into the Guadalupe River. People travel from all over the United States to float along the river in large rubber tubes.
Of course, this former small town within New Braunfels also has ample shopping, dining, and other attractions for visitors to enjoy. The town is 25 miles North of San Antonio; it's the perfect escape from big city life. In the Gruene District, you'll find ample boutiques and local restaurants, The Grapevine winery storefront, Gruene Hall, and other unique shops to fill your day with.
Read More: 21 AMAZING THINGS TO DO IN NEW BRAUNFELS, TEXAS
SHINER
Shiner, Texas has a population of about 2,000 people. Located in Southern Texas, this small town has become a national sensation thanks to its prime export – Shiner Beer.
Visiting the Shiner Beer factory is a must if you drive to Shiner. The factory opened in 1909, and is Texas' longest operating and oldest independent brewery. Tours include exploring interactive experiences and tastings, plus a stop at the brewery's taproom.
While you're in Shiner, you should also check out a few of their museums. The Cigar Factory Museum explores the history of cigar-making in Shiner by the Louis Ehlers Cigar Factory, and next door, the Green Cabin Museum brings the life of pioneers to life in a home that's stood since 1853.
BRENHAM
Across the U.S., people everywhere buy Blue Bell ice cream. But did you know that the sweet, creamy treat comes from a small town in Texas with a population under 20,000? Welcome to Brenham, home to an American ice cream giant, the world's largest BBQ pit, and a German-heritage festival called Maifest.
A visit to Brenham will keep you busy for days! Between touring Blue Bell's Creamery (two words for you: Free. Samples.), visiting the town's wineries, and strolling downtown, you'll get your fill of small-town charm here.
Personally, I highly recommend checking out the brewery and wine scene because Brenham's German roots have inspired many a delicious micro-brew. In addition, the wineries Pleasant Hill and Windy Winery offer locally grown wine.
MARFA
Marfa, TX is the place for you if you enjoy a good mystery and a healthy dose of the arts. Here, you can go hunt for aliens, find delicious Texan cuisine, and visit a dairy all in the same town.
Marfa is most famous for the Marfa Lights, a strange phenomenon of glowing orbs that has entranced residents and visitors alike for generations. No one knows what the lights are or where they come from, but aliens and ghosts seem to be popular answers.
If hunting for ghosts isn't your jive, Marfa offers plenty of other entertainment. The town has the Marfa Maid Dairy, the "little dairy on the prairie," which offers tours and interactions with the cute goats that make the dairy's milk.
There's also a thriving restaurant scene downtown, a winery, and glider experiences at the Marfa Airport, so you won't run out of things to do on your visit!
ALPINE
In West Texas, the small town of Alpine is nestled beneath the majestic backdrop of Davis and Chisos mountain ranges. This village may seem small, but it's known as the Heart of Big Bend for a reason – it's the gateway to Big Bend National Park, and it has enough "heart" to fill a city.
Big Bend National Park is the perfect place for folks to escape the city and find relaxation on a hike through Texas' natural wonders. After hiking through the scenic vistas, you'll definitely want to swing by one of Alpine's local restaurants, like Gringo's Bar and Grill or El Jardin, to refuel.
Alpine also hosts a variety of festivals. The town has an annual 4th of July fireworks display, the Big Bend Ranch Rodeo, a massive Cinco de Mayo fiesta, and more exciting events throughout the year.
DRIPPING SPRINGS
In Dripping Springs, Texas, you'll discover a cool oasis waiting for you. This tiny town is just a short drive from Austin, but it's a world apart from the big city!
Dripping Springs' biggest attraction is the Hamilton Pool Preserve. The naturally formed pool has a 50-foot gushing waterfall and crystalline waters that have created a lush Eden, perfect for a day of swimming with the family. For more family fun, swing by Dreamland, a venue with mini-golf, food trucks, artwork, and live music for everyone to enjoy.
The quaint town of Dripping Springs is also home to the Texas Hill Country Olive Company, which brings the beauty of Tuscan architecture to Texas with its villa and rows of olive plants. You'll also find Deep Eddy Distillery, Bell Springs Winery, and Twisted X Brewery open for tours and tastings in this small town.
ENNIS
Ennis, Texas is a nexus point for everything from hot rod racing to the National Polka Dot Festival. You'll find majestic scenery, delicious food and wine, and plenty of shopping in the historic downtown district. Yes, Ennis is as fun to visit as it sounds!
This little city resides near Lake Bardwell, and has several parks for outdoor fun like horseback riding, hiking, and swimming. On the Bluebonnet Trail, 40 miles of trails provide an up-close look at Texas' state flower in April – the trail also hosts a Bluebonnet Festival during peak blooming season, typically in early April.
Ennis is also home to an NHRA racing track, for folks wanting to burn some rubber while in town. You can also visit the Ennis Railroad and Cultural Heritage Museum for a taste of local history!
CANYON
Canyon, TX likely received its name thanks to the nearby beauty of Palo Duro Canyon State Park. This slice of small town heaven resides in the Amarillo Metropolitan Area, and has some of the best views of the Texas sky in the state.
Canyon's Palo Duro is probably the biggest attraction in town. The canyon is known as "The Grand Canyon of Texas," and is the second-largest in the country. The park has gorgeous landscapes of rugged buttes, sweeping desert, and brilliant blue skies perfect for a horseback ride or day of hiking.
LUCKENBACH
Luckenbach, TX is famous for its German heritage, country music, and its population of three (yes, three) people. Luckenbach grew out of the immigration boom of the 1800s, but by the 1960s, it was a ghost town.
Today's Luckenbach contains a General Store, a working saloon and dance hall, and the remains of the post office. Every weekend, the dance hall hosts a live music get-together full of dancing, singing, and good ol' fashioned fun!
Read More: 18 AMAZINGLY FUN THINGS TO DO IN LUBBOCK, TEXAS
FREDERICKSBURG
Wine, military history, and enchanting nature have made the small town of Fredericksburg, TX famous. Located in the Texas Hill Country, Fredericksburg was named after Prince Frederick of Russia in 1846, and its German heritage remains one of its distinctive features to this day.
Visitors to Fredericksburg will find more than just a delicious schnitzel (but yes, there is delicious schnitzel to be had). You can also explore over 100 nearby wineries by taking a drive down the Urban Wine Trail, visiting a peach orchard, and even taking the kids to visit giraffes at Longneck Manor.
While you're in the Texas Hill Country, don't miss out on visiting Enchanted Rock State Park, which has stunning hiking trails, rock climbing, and the occasional yoga retreat for your enjoyment. If history is your thing, Fredericksburg has the Pioneer Museum, National Museum of the Pacific War, and a living history farm for you to explore.
Read More: 19 SUPER FUN THINGS TO DO IN FREDERICKSBURG TX
PORT ISABEL
Port Isabel, TX brings ocean life to the Lone Star State. Its town square lighthouse has guided many ships safely to the harbor over the years. The lighthouse is one of Port Isabel's best attractions; the climb to the top rewards visitors with amazing views of the harbor and town.
But, there's more to Port Isabel than just the lighthouse. You can also take a cruise on one of Black Dragon's pirate boats, go fishing on the bay, and try wind sailing on the waters. In town, you'll find haunted ghost tours, boutique shopping, and plenty of restaurants to fill your visit with.
WIMBERLEY
Wimberley, TX is a small town full of quaint ranches, honky tonk dancing, and multiple swimming holes for folks to escape the hot Texas sun.
Of all the attractions near Wimberley, Blue Hole Regional Park is perhaps the most famous. The natural spring-fed swimming hole provides a welcome respite from the Texas heat! Nearby, Jacob's Well offers a chance to swim and scuba dive in the cooling waters of Cypress Creek.
Wimberley is also close to The Cave With No Name. The cave is a popular exploration site with gorgeous natural sculptures of stalactites and stalagmites. The Cave With No Name also has the Throne Room, a concert hall within the cave that hosts live music throughout the year. Talk about a unique experience!
GEORGETOWN
Georgetown, TX is Texas charm at its finest. The small town is famous for its annual Red Poppy Festival, which celebrates the scarlet flowers that have been growing in Georgetown since WWI, when Henry Purl Compton sent them to his mother from Europe. The plants have spread and pollinated so well, that Georgetown is now "The Red Poppy Capital of Texas."
Georgetown is also home to a Blue Hole swimming area (it seems to be a popular name in Texas). The park features a natural lagoon that locals enjoy fishing, wading, and swimming in. For more outdoor fun, visit the San Gabriel River or explore the caves of Inner Space Cavern, before hitting up downtown Georgetown for food, live music, and shopping.
LLANO
Llano, TX is a postcard-perfect town nestled in Central Texas. Its historic buildings, art guild, and a multitude of small businesses have created a slice of Americana in the heart of Texas.
Llano's proximity to Enchanted Rock State Natural Park and the Llano River provides ample opportunities for escaping to Mother Nature during your visit. You'll find the art guild's exhibits as enchanting as Enchanted Rock in town. A leisurely stroll downtown will bring you to old-time candy shops, the Llano Craft Distillery, and other boutiques and shops that now reside in the historic buildings of the city.
BANDERA
Horses and Texas go together like peanut butter and jelly. In Bandera, TX, you can experience the life of a cowboy at a dude ranch, before visiting one of the western saloons in town to top off your night of cowboy living.
Bandera offers more than just horseback riding to its visitors. The town also has a wonderful golf course, Flying L Golf Course, which has a hotel, waterpark and pool, wagon rides and smores, putt-putt, and traditional golf on the grounds. You'll definitely get your fill of luxury and cowboys after a visit to Bandera!
BOERNE
Much of Texas has German heritage, with roots stemming from immigration during the 19th and 20th centuries. Boerne, TX is no exception. The town came to be after liberal abolitionists from Germany, called "Free Thinkers," settled there. Many of Boerne's buildings date back to the 1880s, when those settlers began to build.
When you visit Boerne, you'll find a welcoming community full of history and fun. I recommend touring the Kuhlmann-King House to learn more about the German heritage of the town, or swinging by the old jail to get locked up and learn about crime in the Old West.
Of course, if you want to get a taste of Boerne, its multitudes of German restaurants, American cuisine, and bakeries will keep your hunger satisfied. Dodging Duck Brewhaus is a popular stop, with German-fare and homemade beers that have won medals at the World Beer Championships.
WEST
Just 20 miles north of Waco lies a hub of Czech heritage. West, TX boasts the largest concentration of Czech Texans in the state, so it should come as no surprise that much of the town has Czech-themed gift shops, restaurants, and bakeries.
West, TX is famous for two things: One, it was the home of Scott Podsednik of the Red Sox. Two, it's the official home to the Kolache of the Texas State Legislature. If you haven't had a kolache, imagine a buttery pastry stuffed with bacon, sausage, or other meats, cheeses, and fillings. They are a delightful breakfast treat, and West has some of the best around.
JOHNSON CITY
Johnson City is a tiny town big on friendly, Texan charm. Its quaint town square evokes the imagery of Victorian Texas, with its 19th century courthouse and flower-lined shop fronts.
Highlights of Johnson City include its nearness to Lyndon B. Johnson National Historical Park, and over a dozen wineries. Visitors to Johnson City should check out one of the nearby lavender farms to see stunning acres of gorgeous violet flowers.
Families will love visiting the Science Mill – an interactive STEM museum – and the Exotic Resort Zoo, where camels and kangaroos are just two of the animals you'll meet on safari.
BOCA CHICA
Boca Chica resides on the southernmost tip of Texas. No doubt you've seen its most famous attraction on the news recently – the SpaceX rocket currently resides there.
The town is largely dominated by SpaceX today, but Boca Chica hides a gem for visitors to discover – its beach. Boca Chica Beach offers majestic views of the crashing ocean and is perfect for a day of picnicking, building sandcastles, and napping on the sand.
TERLINGUA
If you're looking to get a few chills while out in the Texas heat, check out Terlingua. The lonely outpost near Big Bend is a ghost town, with a view of the Santa Fe de Los Pinos. The former mining town fell into abandonment by the late 1940s.
Today, Terlingua offers tours of the abandoned city and a gift shop at The Terlingua Trading Company. Over at the Starlight Theatre, you'll find live music and Mexican cuisine in a historical environment. The town also has several bed and breakfast options if you want to stay in the ghost town for a night or two.
JEFFERSON
Speaking of bed and breakfasts, Jefferson, TX has a superb array of them. Jefferson is the cutest little riverfront town in Texas. Its bed and breakfasts provide historical lodgings, each with its own mark of Texan gentility. Popular inns include the Azaela, the Carriage House, and the House of the Seasons.
Jefferson's attractions are many, but the most fabled is the Gould Rail Car. Legend says that Jefferson declined a chance for Gould to build a railroad through the city because of their booming river trade, and Gould declared grass would grow in the streets because of their choice. Eventually, the river trade declined, but no grass has since grown in Jefferson's streets. However, the town did buy Gould's rail car and now displays it as an attraction near the Carnegie Library.
PORT ARANSAS
Port Aransas resides on Mustang Island, a small community with amazing beaches and eco-tourism opportunities for visitors. Port Aransas comes to life in the summer months, with thousands of tourists milling about the beaches, fishing, and strolling downtown.
During your visit to Port Aransas, I recommend reserving a dolphin excursion. You'll get to head out onto the waves and meet the ocean's friendliest resident. Or, you can always check out some fishing gear or go kayaking to get your fill out the water!
Read More: 22 SUPER FUN THINGS TO DO IN PORT ARANSAS, TEXAS
ROUND TOP
Round Top is the antiquing king of Texas towns. This tiny city, with a population numbering only about 100, is home to the Round Top Antiques Fair, which draws massive crowds in the spring and fall.
Alongside antiquing, Round Top offers a diverse array of restaurants for the gastronome visitor. There's funky Americana dining at Royer's Round Top Cafe, live music at the Stone Cellar Pub, and pies galore at Royer's Pie Haven. The town also has plenty of rustic bed and breakfasts, several museums, and vineyards to explore.
GRAPEVINE
Grapevine, TX resides in Texas wine country, and is home to the Urban Wine Trail and GrapeFest, the largest wine festival in the Southwest. Its historic Main Street takes visitors back to the 19th century as they explore over 80 shops and restaurants, while the town's aquarium brings ocean life to the plains of northeast Texas.
Grapevine has another name in the winter – The North Pole! From November to early January, the Grapevine Railroad transforms into the North Pole Express. Visitors can explore the Christmas Village, share a train ride with Mrs. Claus, and enjoy plenty of holiday shopping in town during their time in Grapevine – I mean, the North Pole.
Read More: 18 PHENOMENAL THINGS TO DO IN GRAPEVINE TX
MARBLE FALLS
The lakefront town of Marble Falls is a serene, welcoming community. The town is a hotspot for nature lovers, thanks to its abundance of lake activities and its proximity to outdoor adventures. The town is located in the heart of Texas Hill Country, within an hour of Inks Lake State Park, Balcones Canyonlands, and Longhorn Cavern.
Visitors exploring Marble Falls simply must stop by the Bluebonnet Cafe, a local haunt serving delicious pies and baked goods. The town also has a brewery, distillery, and winery for adult visitors to explore. Marble Falls is one of the best small towns in Texas!
SCHULENBURG
Schulenburg, TX is halfway to everywhere, or so the locals say. Its remarkable dedication to German culture is visible in the architecture and attractions of the city, from the buildings downtown to the Texas Polka Music Museum.
If you're visiting Schulenburg, I highly recommend taking the time to tour the painted churches. From the outside, the churches look like your average gothic-style building, but inside, a kaleidoscope of colors dazzles the eyes. You'll find yourself in awe of the portraits, stained glass, and stunning frescos that have wowed visitors since the 19th and 20th centuries.
MORE INFORMATION FOR YOUR TRIP TO TEXAS
YOU MIGHT ALSO ENJOY
Follow us here: Facebook | Twitter | Instagram | Pinterest | YouTube | MSN | TripAdvisor | Flipboard
All articles belong to 365 Atlanta Family LLC, and all photos belong to us as well, unless otherwise noted. It's all copyrighted. Please don't repost anything elsewhere without asking me first. All rights reserved. This site uses cookies to enhance your experience.
We make no guarantees of any price listed on our site. We are not responsible for content on external web sites linked from ours, including linked resources, an external blog post, any partner site, hotel property sites, or affiliate sites. We only write about places we love in an attempt to help you in your adventures, but we can't guarantee you will love them, too.
Posts may contain affiliate links at no cost to you. Several of our trips are also compensated by the respective tourism boards for the city or state we are visiting. This never impacts how we share the destination with you – opinions are always our own and we pride ourselves on that. We do not sell links or accept unsolicited guest posts under any circumstances. Don't even ask.
United States Copyright, 365 Atlanta Family, LLC
View our Privacy Policy | Subscribe to our Newsletter | Contact Site Owner | View Terms & Conditions | About Us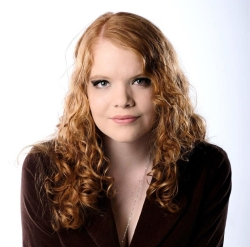 Latest posts by Phylicia Peterson, Staff Writer
(see all)