Berkeley, California is a place that shows its many faces to those who visit. You'll find a college-town vibe that pulsates from the University of California Berkeley campus, along with a tranquil atmosphere, thanks to the many green spaces dotting the city. You'll also find Berkeley is a place where local culture gets exhibited by awe-inspiring art museums, districts showcasing the best of culinary arts, and events that bring this tight-knit community even closer.
Discover a city influenced by trends, such as the Flower Power era in the 60-70s, and inspired by natural landscapes that continue to evolve in the San Francisco Bay Area.
Ready to learn more? Here are 17 things to do in Berkeley that you're going to love!
SATHER TOWER
"Ding!" Sixty-one bells chime throughout the day on the University of California Berkeley's campus from the Sather Tower. You can see (and hear) Sather Tower from most of the campus. This iconic tower was built in 1914 and is open to the public to explore inside.
Nicknamed the Campanile, its slender granite body has a striking resemblance to Venice's St. Mark's Campanile. It stands 307 feet tall, making it the 3rd tallest bell tower in the world.
Take the tower elevator to the top for sweeping views of the Bay Area. After, descend into the basement where a fossil exhibition awaits, curated by the University's Department of Integrated Biology.
BERKELEY ROSE GARDEN
Pinks! Reds! Purples!
You'll find a colorful bouquet of roses decorating manicured hedges at Berkeley Rose Garden. Known as one of the most beautiful rose gardens in Northern California, spring is an especially amazing time to visit.
Sitting in the Berkeley Hills, the rose garden is a floral masterpiece. It's a garden designed in 1933 that blossomed into a 3.6-acre park exhibiting more than 3,000 rose bushes. See the beautiful terraced design or enjoy the tranquility of the sounds of the Codornices Creek flowing through it.
Add a bonus visit to the Codornices Park, located just a pedestrian tunnel away from the Berkeley Rose Garden.
A visit here is one of the best things to do in Berkeley!
BERKELEY ART MUSEUM AND PACIFIC FILM ARCHIVE (BAMPFA)
Double up on the Berkeley fun with a two-for-one experience in the Berkeley Art Museum and Pacific Film Archive. Whether you're an art-lover looking to browse the curated exhibitions of one of the country's largest university museums, or a film junkie looking to get your fingers dusty in the archives, BAMPFA is the place.
BAMPFA is a landmark building on the UC Berkeley campus. Inside, it holds more than 19,000 artworks, exhibited via 20 annual exhibitions. Check out the public programming to attend one of the 450 film screenings every year, or browse the film archives to discover film culture, critics, film books, and other media.
TILDEN REGIONAL PARK
Inhale and exhale fresh, natural air inside the Tilden Regional Park. Located between the Berkeley Hills and the San Pablo Ridge, the park offers guests a break from the city. Plan a day for outdoor recreation during your Berkeley trip.
Established in 1936, Tilden Regional Park is one of the oldest parks in the East Bay Region. It's preserved a beautiful natural landscape with lakes, hillsides, and wilderness.
Go swimming or sunbath on the lakeside of Lake Anza. Hike a section of the East Bay Skyline Recreation Trail, or explore new heights with the Grizzly Peak cycling route. Sightseeing on the Redwood Valley Railway takes you on a mini-train adventure at the feet of natural giants. Make sure to make time to enjoy a meal at one of the awesome picnic areas.
UNIVERSITY OF CALIFORNIA BOTANICAL GARDEN (110)
Ready for a floral tour around the world? The UC Botanical Garden takes you across continents — from North America to Europe to Africa — showcasing a beautiful collection of plants. Paved paths wind their way throughout the 34 acres of Strawberry Canyon to navigate the scenic views and floral displays of the garden.
Of the UC Botanical Garden's more than 10,000 species, its collection of native California plants is most impressive. Rare and endangered plant species are sprinkled into the lush landscape. On the hilltop, be sure to check out views of the San Francisco Bay in the distance.
BERKELEY MARINA
Feel the sea breeze caress your face as you gaze at scenic views of the Golden Gate Bridge. Berkeley Marina is a favorite viewpoint, where you'll be accompanied by boats floating to and from the San Francisco Bay. Visit the marina to immerse yourself in Berkeley's maritime atmosphere.
Berkeley Marina is at the western tip of Berkeley, just before entering the SF Bay. The marina district is an inviting area for visitors to spend an entire day. Cruise the bay on a fishing charter boat from the marina, then return to enjoy seafood at the marina's Berkeley Boathouse. End the night by returning to your room at the harbor-front Berkeley Marina DoubleTree by Hilton.
TAKARA SAKE MUSEUM
'Kanpai!' Cheers to savory sake served at the Takara Sake Museum. This one-of-a-kind venue combines a working sake brewery with a museum to teach Japanese culture through sake artifacts.
Although the Takara Sake Museum has only been around since 1983, its traditional sake-making techniques bring back the full flavors of the old country. With ingredients sourced from high in the Sierra Nevada Mountains to deep in the Sacramento Valley, it combines them into a fresh brew worth tasting.
Check out objects exhibited from Japan showcasing antique sake-making tools, before stepping into the tasting room to taste the signature Sho Chiky Bai brand or other imported brands.
Note: The Takara Sake Museum remains closed in 2022 due to COVID-19.
LAWRENCE HALL OF SCIENCE
Have some hands-on fun at the Lawrence Hall of Science and explore the curiosities of your mind. Maneuver around the crowds of kids on school field trips for your turn at one of the many exhibitions.
Kids become scientists as the museum's interactive exhibitions test your inner genius. Show off your wits in activities that test gravity, friction, movement, and even your brain power. Solve math challenges and puzzles as you make your way through the galleries. You'll see large-scale objects, like the Earth, brought to a smaller scale, while smaller things, like insect models, are displayed at a human scale!
ADVENTURE PLAYGROUND
One man's trash is another man's treasure, and you'll have hard evidence on University Avenue. Adventure Playground started as a heap of junkyard scraps before becoming a quirky park that lets you express your creativity. Imagination never ceases as the public park is transformed daily by the people who visit it.
Pick your tools of choice when entering the park: hammer and nail, paint and paintbrush, or other tools for building the objects of your imagination. Construct new additions to the park or simply enjoy the structures already built by kid architects of the past. Climb up forts and into towers and encounter unique art designs.
BERKELEY FARMERS' MARKETS
Saturday mornings are always buzzing in Berkeley. Wake up bright and early for the Berkeley Farmers' Market for first dibs on the fresh produce and food available at the market. Wander between tents at this downtown Saturday Market in South Berkeley to support the local California farmers.
At the market you'll find colorful fruit neatly displayed on the tables, verdant vegetables decorated by water beads waiting to be selected, and delicious baked goods that draw you over to the stand with their freshly baked smell. In addition, prepared meals are available for those who get hungry at the first sight of food and can't wait to return to their hotel.
Weekday visitors to Berkeley are in luck. Tuesdays have the South Berkeley Farmer's Market, and Thursdays have the North Berkeley All Organic Farmer's Market.
LIVE OAK PARK
With facilities designed for the ultimate outdoor recreation experience and an art center exhibiting the best in class, Live Oak Park gives plenty of excuses to spend a few hours here. Visit with the family to customize a day of fun, or you might even run into one of the local community events.
Live Oak Park designates a green space in Downtown Berkeley for recreation and leisure. Get active with everything from tennis courts to a kids' play area. Grassy fields dominate the park's 5.5 acres, giving ample room to run or nap. Inside, you'll find the Berkeley Arts Center with public exhibitions showcasing contemporary art.
TELEGRAPH AVENUE
Lace up your walking shoes and get ready for a stroll down one of Berkeley's memory lanes. Each block of Telegraph Avenue holds many tales and a trendy vibe for shop owners looking to establish a new legacy on the block. For the daring, make the 4.5-mile walk between UC Berkeley and Downtown Oakland. However, the stretch from Dwight Way to Channing Way will give you a good preview.
Buildings alternate between modern shops and historical sights, such as protests from the Free Speech Movement. Dine at a local restaurant or browse the boutique shops set up in the Telegraph District.
MILKBOMB ICE CREAM
Today is officially your cheat day because who can deny the sugary goodness at Milkbomb Ice Cream? No two ice cream treats are made alike, so see what unique flavors you craft inside this famous ice cream parlor.
Start your order with the signature Milkbomb Sandwich. Choose eclectic, organic ice cream flavors, like honey teddy Grahams, cereal favorites like Lucky Charms, and machacado, which will get sandwiched between two warm donut halves. Then, dazzle your exotic ice cream sandwich with chocolate syrup, sprinkles, and more! Your taste buds will be in ice cream heaven.
THE AFTEL ARCHIVE OF CURIOUS SCENTS
This one is sweet. That one is musky. This one is earthy. Put your nostrils to the test at the Aftel Archive of Curious Scents. This unique museum is solely dedicated to stimulating your sense of smell. Keep those nasal passageways clear, because you're about to experience some of the most pleasant scents in the world.
With more than 300 different fragrances exhibited in the museum, everyone is sure to find a favorite smell. Explore the making of top scents by seeing the very flowers, fruits, and other raw ingredients that make them. Finger through archival perfume books and even compare if aging your perfume really does have a desirable effect.
HABITOT CHILDREN'S MUSEUM
Playful screams fill the rooms of Habitot Children's Museum as kids excitedly bounce from one exhibition to another. It's one museum where kids are encouraged to touch everything, with its hands-on exhibits designed for the little ones. Give the kids time to explore their creativity on your trip to Berkeley.
Educational fun is the best way to keep kids engaged with learning. Workshops show how to make the perfect finger painting, and you'll also find table puzzles to keep your child's mind occupied.
Kids can also explore different occupations. Strap on your yellow helmet and sit in the firetruck or keep a sharp eye on the screen in the space mission control center.
The possibilities are endless at this science discovery center.
GOURMET GHETTO
What Hell's Kitchen is to New York City, Gourmet Ghetto is to Berkeley's trendiest food hunters. From unique fusion flavors to all-time favorites, the restaurants in the Gourmet Ghetto district will give you a delightful taste of Berkeley.
Find parking along Shattuck Avenue and stroll past the lovely scents from diverse restaurants. The famous Chez Panisse is an ode to California farmers with its farm-to-table meals. Agrodolce serves Sicilian specialties with a menu imported from Palermo, and Tigerlily delivers a mouthful of flavors with fusion Indian dishes.
This North Berkeley Business District is one place you'll be more than happy to visit!
INDIAN ROCK PARK
Although Indian Rock Park only measures slightly over one acre, its views and landscape make it a place that tourists will want to add to their Berkeley trip itinerary.
Indian Rock Park was gifted during the Northbrae Area Development and is open to the public for all to enjoy. Set on a hilltop, this city park provides a scenic overlook and space for outdoor recreation.
Rock climbing is one of my favorite pastimes when visiting Indian Rock Park. Scale the rock walls or keep your feet firmly on the ground by exploring the trails. In the evening, grab a spot for a stunning sunset over San Francisco Bay.
MORE INFORMATION FOR YOUR TRIP TO CALIFORNIA
WHERE TO STAY IN BERKELEY
Follow us here: Facebook | Twitter | Instagram | Pinterest | YouTube | MSN | TripAdvisor | Flipboard
All articles belong to 365 Atlanta Family LLC, and all photos belong to us as well, unless otherwise noted. It's all copyrighted. Please don't repost anything elsewhere without asking me first. All rights reserved. This site uses cookies to enhance your experience.
We make no guarantees of any price listed on our site. We are not responsible for content on external web sites linked from ours, including linked resources, an external blog post, any partner site, hotel property sites, or affiliate sites. We only write about places we love in an attempt to help you in your adventures, but we can't guarantee you will love them, too.
Posts may contain affiliate links at no cost to you. Several of our trips are also compensated by the respective tourism boards for the city or state we are visiting. This never impacts how we share the destination with you – opinions are always our own and we pride ourselves on that. We do not sell links or accept unsolicited guest posts under any circumstances. Don't even ask.
United States Copyright, 365 Atlanta Family, LLC
View our Privacy Policy | Subscribe to our Newsletter | Contact Site Owner | View Terms & Conditions | About Us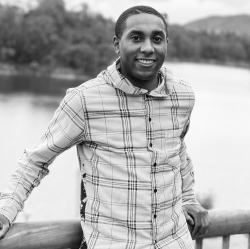 Latest posts by Bryan Shelmon, Staff Writer
(see all)