San Francisco is a hub in the Bay Area that will kickstart your journey to some of Northern California's other top destinations. After crossing off everything on your SF bucket list, like photos at the Golden Gate Bridge or a visit to Fisherman's Wharf, it's time to expand your horizons and explore more of the region.
Take a road trip on the Pacific Coast Highway to coastal hotspots like Carmel-by-the-Sea and San Jose. Discover the rich wine regions of Napa Valley and Sonoma County. Or hop on a ferry to islands in the San Francisco Bay for outdoor recreation on untouched landscapes!
See where your next place to travel in California will be with these exciting day trips from San Francisco.
HALF MOON BAY
With gorgeous white sand beaches, a historic downtown, and many options for outdoor recreation, Half Moon Bay is always a top choice to spend the day. Drive down Highway 1 or hop on the Caltrain from San Francisco, and you can reach Half Moon Bay in as little as 45 minutes. Wake up to the sleepy beach town vibes in Half Moon Bay that invite you to experience its scenic coastline and streets full of character.
Northern California's stunning coastline along the Pacific gets revealed when you arrive in Half Moon Bay. Get some fresh air with a hike on the 3.5-mile-long Half Moon Bay Coastside Trail for views of Half Moon Bay State Beach nestled along the rugged coast. Rent tandem kayaks at the Pillar Point Harbor and paddle the coastline. Those day-tripping with their pets can spend a few hours at the dog-friendly Poplar Beach.
Set your GPS to Main Street, where you'll discover 100+ shops and boutiques. Shop African-inspired furniture at the Jungletraders Gallery, sample flavors at the Half Moon Bay Wine and Cheese, or support local farmers at the seasonal Coastside Farmer's Market.
SAUSALITO
Depart from the Embarcadero on a 30-minute ferry across the San Francisco Bay to Sausalito. This fishing port town has reinvented itself into a charming coastal town full of photo-worthy vistas and cultural heritage to immerse yourself into.
Architectural wonders are showcased, from the historic mid-19th century homes and cottages, to the colorful floating houses on the bay. Spend some time on Swede's Beach, before drying off with a stroll on the Bridgeway Promenade, known for its iconic sea lion statue.
Walk in the footsteps of history at the Fort Bake National Park. Once a US Army post fort, it's now a place for outdoor recreation, like cycling and hiking. Alternatively, hike to Vista Point for panoramic views of Golden Gate Bridge. If you're up for another ferry ride, cruise to Angel Island for one of the best San Francisco Bay Area views.
Browse the Bay Model Visitor Center for a simulated model of the San Francisco Bay. Discover world-class talent exhibited by artists at Gallery 111. Also, activities like wine tasting at Bacchus and Venus can be found here.
YOSEMITE NATIONAL PARK
Wake up and hit the road early to maximize your day at Yosemite National Park. When in SF, you're approximately four hours away from witnessing inspiring landscapes featuring dramatic cliffs, reflective lakes, and towering sequoia trees. California's natural beauty can be seen at this national park, which is visited by more than 3.5 million guests every year.
Mark your map to ensure you see the park's most famous sites. El Capitan dominates the skyline at 3,595-feet tall, and see why the iconic Half Dome rock is so captivating for photographers, like Ansel Adams. See the majestic flow of the Bridalveil Falls, or trek through the Sierra National Forest to stumble upon the Grizzly Giant, a 200-foot tall sequoia tree.
Massive cliffs emerge from either side of Yosemite Valley, the scenery perfectly reflected by Tenaya Lake. Views like these are one in a million as you explore other photo-worthy vistas along the park's hiking trails. Hike the Mist Trail to see the Vernal Falls, take in the views from all angles on the Panorama Trail, and choose from 800+ miles of other routes. Alternatively, explore off-the-beaten paths with your own adventure through the backcountry wilderness.
NAPA VALLEY
Experience one of California's premier wine countries when you visit Napa Valley — a high mountain region dotted with award-winning wineries, producing world-renowned flavors that attract wine connoisseurs globally. With more than 400 wineries, there's always a seat at the table in a tasting room for indulging in the region's finest.
Less than 50 miles from San Francisco, Napa Valley is just a drive away from getting a taste of the world's richest spirits. Local wineries open their doors, providing a glimpse into how it became one of the global hubs for wine.
You'll learn about how the grapes are grown, how the wine is processed, and even how the region's landscape and climate help give an advantage for growing here. Chat with family-owned vineyards to learn about their heritage and traditions. You may even get invited to a glass from their private reserve.
Tour Mayacamas Vineyards to taste delectable red wines in a tasting room overlooking the San Francisco Bay. Organic grapes provide fresh tasting wine at Madonna Estate Winery. Napa Valley specializes in cabernet sauvignon, and Hall Wines serves one of the best-tasting wines.
MUIR WOODS NATIONAL MONUMENT
Sunlight creeps to the paved trails of Muir Woods National Monument, re-routed by ancient tree canopies of coastal redwoods. Set your gaze upon tree heights that make you tilt your head back in awe, and an eye-level view of thick tree trunks revealing their mind-boggling ages.
Escape the big city buzz of San Francisco for the tranquil environment of a coastal redwood forest only 18 miles away. Spend the day walking the hiking trails and learning about these natural giants.
Six miles of hiking trails wind their way around the forest's one-square-mile area. Trickling sounds of Redwood Creek flow as you make your way on the Main Loop Trail, a popular choice after stopping by the Visitor Center. Navigate your way along the Bootjack Trail and Ben Johnson Trail, which lead you past trees more than 1,000 years old. Be sure to see the forest's tallest tree — a 700+ year old spectacle, towering 258 feet overhead.
Thanks to its proximity to San Francisco, Muir Woods National Monument is a popular place for outdoor hiking, and receives 27 million visitors annually.
CARMEL
With the sweet smell of the ocean hovering in the air over this coastal village, Carmel-by-the-Sea is a destination that lives up to its name. Discover a place that's inspired artists across generations. Coastal views have been recreated countless times by skilled painters, and many writers have penned accurate descriptions of the region's beauty. Be the next to be charmed by Carmel-by-the-Sea.
Did you know that Clint Eastwood used to be the mayor of Carmel? Historic European-style buildings look straight out of a movie scene as you walk through Carmel Village landmarks, like Hog's Breath restaurant, once owned by Eastwood.
Carmel is a historic town established with the Carmel Mission, still standing as evidence of the past. Browse the locally-owned businesses established on Ocean Avenue, where you can find everything from art galleries to clothing boutiques to bistros.
The ocean waves are calling, and the sugary white sands of Carmel Beach look good enough to eat! (Disclaimer: don't eat the sand.) Sunbathers lay out in the California sun, while kids build sand castles. Try your hand at water sports, like surfing on the beginner-friendly waves.
MONTEREY
Pack up your favorite road trip snacks for the three-hour journey to Monterey. Travel along the Pacific Ocean coast via Highway 1 until you reach the rugged shoreline town of Monterey. With abundant marine life, local history, and several beach options, you'll have a full day's itinerary for your trip.
Scents of sardines from the historic canning companies on Cannery Row have long been washed away and replaced by trendy restaurants, boutique shops, and art galleries. Visit the Monterey Bay Aquarium to explore the aquatic world with sea otters, sharks, penguins, and 550 other species on display.
Block out a few hours to relax on the stunning beaches or get active with water sports. Pebble Beach and Monterey State Beach are always tourist favorites, or opt for the quieter shores at Del Monte Beach. Dry off in the sun with a hike through the Monterey Pine trees on the Jack's Peak and Skyline Trail.
After enjoying the outdoor recreation, go sightseeing around town at its historical sites, like California's oldest government building at the Monterey Custom House and Colton Hall.
Read More: The 15 Best Places to See California Sea Otters + Plenty of Sea Otter Facts!
SANTA ROSA
You're only one hour's drive away from spending the day in charming Santa Rosa. Famed for being the home of late "Peanuts" comic creator, Charles Shultz, Santa Rosa appears perfectly illustrated on the California coastline. It's the largest city and county seat in Sonoma County, notable for being a famous wine region. See how much of this Redwood Empire city you can conquer in a day's worth of exploring!
You'll cover lots of ground when making the Historic Railroad Square your first stop. Swing by the Santa Rosa Visitor Welcome Center for details on local events, like the Railroad Square Music Festival held in the summer. Grab a drink at the 4th Street Cellars Wine Bar, or a couple of scoops of ice cream at Nimble & Finn's.
The Charlie Brown and Snoopy statues around town will pique your interest enough to visit the Charles M. Schulz Museum, creator of the comic, to learn about his career and read your favorite comic strips!
During the summer, go swimming at Santa Rosa Beach before attending a movie screening on the Old Courthouse Square Lawn. Before you leave, get a taste of the region with local wine tours to vineyards throughout Sonoma County.
ANGEL ISLAND
Climb aboard the Golden Gate Ferry from the San Francisco Ferry Terminal and await departure to Angel Island. This heavenly island boasts its celestial beauty as San Francisco Bay's largest natural island. The lush island landscape welcomes you as you dock at the landing to begin your island adventure.
Get ready for a day of outdoor recreation and delving into the island's history. Hiking and biking trails take you to some of the most scenic views and historical points of interest. Follow the Perimeter Trail, and views of the San Francisco skyline, Marin Headlands, and San Jose will emerge into view as you make your way around this 5.5-mile loop trail. Alternatively, seek panoramic views from above when you ascend to the Mount Livermore summit, rising 788 feet above the bay.
Tour Angel Island on a tram that skids past notable sites. Reflect on the island's past as an immigration checkpoint when you ride past the Immigration Station or the strategic positioning of Fort McDowell.
Time flies when you're having a blast on Angel Island. Just be sure to make it back to the landing before 6 PM to catch the last ferry back to San Francisco.
STINSON BEACH
You've already checked out the Bay Area beaches and are still craving a beach day. Well, if you make good timing, you can travel from San Francisco to Stinson Beach in less than 40 minutes (only 23.5 miles away). The sandy shores sloping along the Pacific Coast have ample room for anyone looking to enjoy the beach atmosphere.
Cheers of "Goooalll" from friends playing a game of beach soccer, kids with their eyes glued to the sky steadying their kites in the ocean wind, or people practicing for the Dipsea Race can be seen here. The warm Pacific Ocean waters are inviting for swimming, but more popularly, surfing. Consistent swells barreling towards the shore give plenty of time to ride the waves, re-set, and catch another perfect swell shortly after. Nearby, off PCH, rock climbers venture up the walls at Red Rock to scale the climber-friendly cliffs.
Break from the beach and explore other area landmarks, like the Helen Market Falls. The beach can work up quite the appetite. Sand Dollar Restaurant is a tourist favorite for dining on the water atop floating barges.
BIG SUR
Waves of the vibrant blue ocean waters wash against oceanfront bluffs. The impressive architectural feat of the Bixby Bridge. A historic castle. These are all sights you'll find that are a part of everyday life in Big Sur. Take advantage of your day in Big Sur by visiting the local landmarks and seeing why it's one of the most scenic sections of the California coast.
Big Sur is only 150 miles away from San Francisco, however, this three-hour drive feels like traveling to an exotic location. Beautiful natural landmarks decorating the coastal region make excellent endpoints for your hikes, and there's plenty of wildlife to encounter.
Hear the loud barking of seals perched on a rookery at Ragged Point or hike Bluffs Trail in Andrew Molera State Park for even more wildlife. The region is abundant with waterfalls — you can visit the 80-foot-tall McWay Waterfall or traverse Limekiln State Park to see Limekiln Falls.
Towards the edge of Big Sur, you'll find the Hearst Castle, a European-style castle that looks straight out of a fairy tale.
BODEGA BAY
Exploring the ocean is only a day trip away when traveling from San Francisco to Bodega Bay. The natural coastal scenery and an inviting bay for boating, guided tours, and water fun make it an excellent destination when your weather app predicts sun!
Head north in San Francisco, crossing the Golden Gate Bridge, and follow signs to US-101. It's the start of a 1.5-hour journey to the scenic coasts. Bodega Bay is a place to experience on foot, in your car, or on a horseback trotting along the beach.
Hike the nature trail at Bodega Head and be rewarded with an incredible view at the end. See the diverse birds inhabiting the region on the Bird Walk Coastal Access Trail. Stand at the tip of the Bodega Head Peninsula to see if you can spot a whale breaching the water surface. Or watch ships cruising in and out of Bodega Harbor.
The waters aren't fun to just look at, but also to experience. The boat ramps guide your rental canoes and kayaks into the water to paddle along the scenic coastline.
SANTA CRUZ
The beach atmosphere is always lively in Santa Cruz. Join in the fun with a 60-mile trip along the coast from San Francisco. In 1-2 hours, depending on if you drive or take the bus, you'll arrive and kick off a fun day.
The coast will likely be your first stop. Screams fill the air from riders on the Giant Dipper roller coaster inside the Santa Cruz Beach Boardwalk amusement park. For more than a century, it's provided generations of fun with rides, games, and other attractions.
People-watch on the Santa Cruz Wharf to see fishers reeling in their latest catch, or Tik-tokers doing a viral dance to the backdrop of the ocean. Then, make your way down to the Santa Cruz Main Beach, when the sun peaks at midday for sunbathing on the fine pearly sand.
Inland Santa Cruz is also worth checking out. Learn about one of the favorite local pastimes at the Santa Cruz Surfing Museum. Go on a wine trail tour through the Santa Cruz Mountains for winery options, like the Burrell School Vineyards and Thomas Fogarty Winery. Also, hike the trails of Henry Cowell Redwoods State Park, set beneath the giant redwood trees.
BERKELEY
Berkeley sits at the crossroads of being known for its natural environment, to being a bustling college town active with arts and culture. Get the best of both worlds when taking a day trip from San Francisco to Berkeley. At less than a half-hour trip away, you can easily squeeze in a trip here.
Home to the University of California, the Berkeley Campus is an excellent place to begin your city adventure. Take a tour and climb to the top of the 200-foot clock tower, or check the program schedule to catch a show at the UC Theatre Music Hall. Tourists can explore the local cultural attractions enriching student life in Berkeley. For example, the Berkeley Art Museum exhibits world-class art or you can take a tour to discover hot spots for hippies in the 70s, during their heyday of the Flower Power era.
Breathe in the fresh air of the vast green spaces around town. Meander along the flora-lined paths of the US Botanical Garden to smell the fresh aroma from more than 13,000 plants. Gawk at thousands of colorful roses decorating the Berkeley Rose Garden. Play the golf course at Tilden Regional Park to see if you can make par at each of the 18 holes.
Read More: 17 AMAZING THINGS TO DO IN BERKELEY YOU'LL LOVE
OAKLAND
Can you believe that Oakland is more than seven times the size of San Francisco? So, if you thought SF was a large urban area, just wait until you arrive at California's seventh largest city. Set in the East Bay, it's located right across San Francisco Bay. It's only an eight-mile drive between the two cities, and easily accessed via train or ferry, so what's your excuse?
You won't want to miss the high-energy sports culture in Oakland. Attend a game at Oracle Arena to cheer on the championship Golden State Warriors or just root, root, root for the home team, the Oakland A's, in the Coliseum.
The local art and cultural heritage are also worth checking out! Visit the former cabin home of famed American author at the namesake Jack London Square on the waterfront, with incredible skyline views of San Francisco. Wander down Temescal Alley, where friendly store owners welcome you into their charming boutique shops.
And don't forget about the outdoors. The Oakland Zoo is one of the nation's top zoos, with animals found locally, like grizzly bears, to animals only found abroad in the African Savannahs and Australian Outback. There is also a wildlife refuge surrounding the shores of Lake Merritt.
SAN JOSE
The toll-free driving route between San Francisco and San Jose means it's an excellent day trip option for even the most budget-savvy travelers. Prepare for a day in the sun, because it's a place where it's always shining more than 300 days out the year.
Pack your sunscreen, hat, and sunglasses as you embark on a trip around town. Walk downtown, where you'll find modern developments, like Santana Row with more than 100 stores, including restaurants and a CineArts movie theatre. Go sightseeing to landmarks like the historic Cathedral Basilica of St. Joseph, recognized by its twin towers on the outside and celebrated for its stunning interior dome design. Floral scents fill the air from thousands of rose bushes planted in the San Jose Municipal Rose Garden.
Cool off from the sun with a visit to Raging Waters, Northern California's largest water park. Or check out some of the indoor venues. Browse galleries inside the San Jose Museum of Art to admire 20th-century masterpieces, or tour inside the Winchester Mystery House, which spooks you with doors and staircases that lead to nowhere.
MORE INFORMATION FOR YOUR TRIP TO CALIFORNIA
YOU MIGHT ALSO ENJOY
WHERE TO STAY IN SAN FRANCISCO
Follow us here: Facebook | Twitter | Instagram | Pinterest | YouTube | MSN | TripAdvisor | Flipboard
All articles belong to 365 Atlanta Family LLC, and all photos belong to us as well, unless otherwise noted. It's all copyrighted. Please don't repost anything elsewhere without asking me first. All rights reserved. This site uses cookies to enhance your experience.
We make no guarantees of any price listed on our site. We are not responsible for content on external web sites linked from ours, including linked resources, an external blog post, any partner site, hotel property sites, or affiliate sites. We only write about places we love in an attempt to help you in your adventures, but we can't guarantee you will love them, too.
Posts may contain affiliate links at no cost to you. Several of our trips are also compensated by the respective tourism boards for the city or state we are visiting. This never impacts how we share the destination with you – opinions are always our own and we pride ourselves on that. We do not sell links or accept unsolicited guest posts under any circumstances. Don't even ask.
United States Copyright, 365 Atlanta Family, LLC
View our Privacy Policy | Subscribe to our Newsletter | Contact Site Owner | View Terms & Conditions | About Us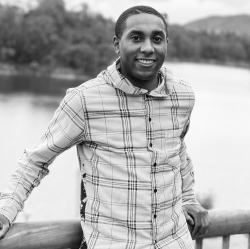 Latest posts by Bryan Shelmon, Staff Writer
(see all)