Load up the truck and head to Beverly…Hills, that is! Reaching the elegant district in Los Angeles, California feels like fame and fortune rolled up into a neighborhood experience. Here you'll find residential plots topped with fancy homes from every era, upscale eateries that attract an A-list clientele, and enough retail therapy to drain your trust fund.
Beverly Hills sparkles like a gem in Los Angeles, but the high life isn't only reserved for the rich and famous who are wealthy enough to live in Southern California. Visitors have several places to check out in Beverly Hills that give just a preview of what life can be like.
Here are 21 things to do in Beverly Hills that you are going to love!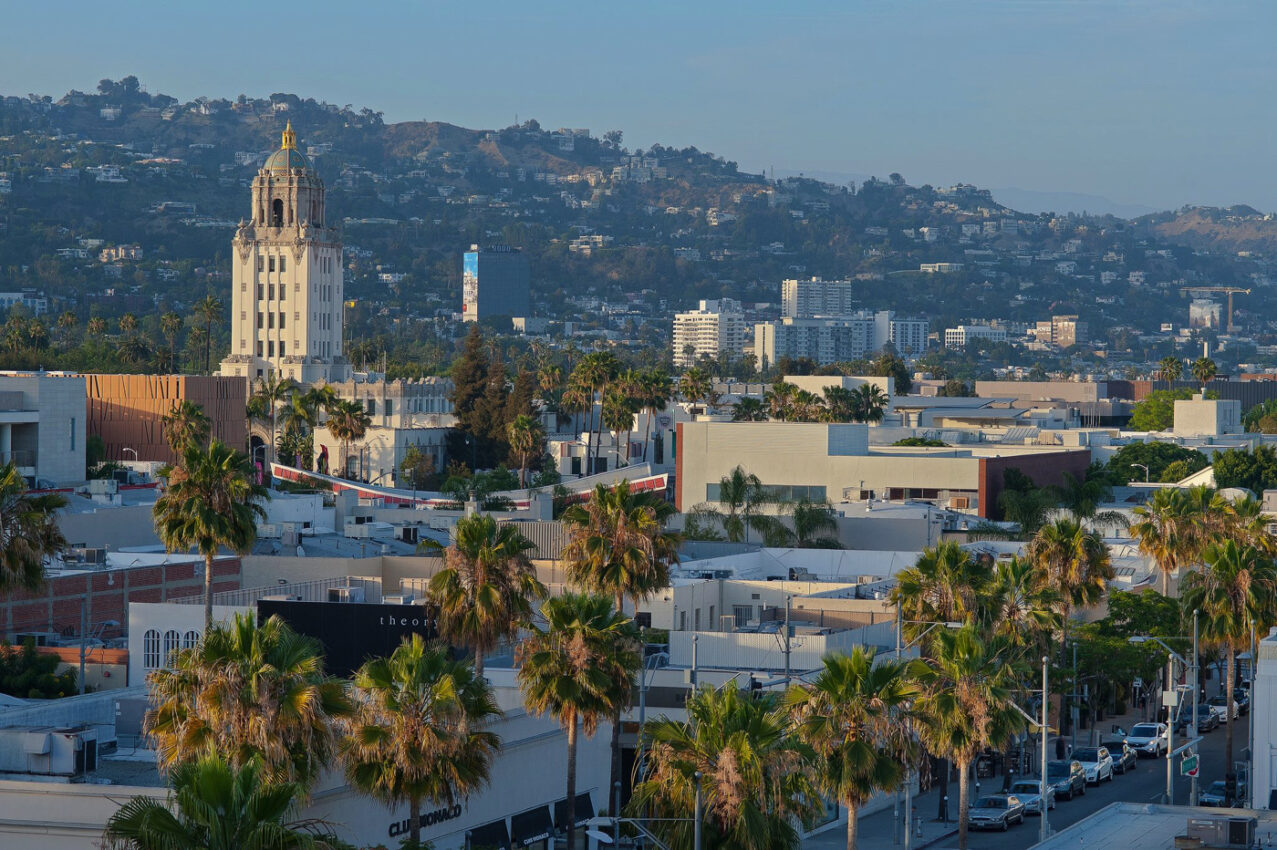 COOLEST PLACES TO STAY IN BEVERLY HILLS
SHOP ON RODEO DRIVE
If you really want to live the lavish Beverly Hills lifestyle, there's only one place to shop: Rodeo Drive! This two-mile palm tree-lined strip is part of the Golden Triangle, and features flagship stores for designer boutiques that flaunt the Rodeo Drive address, as their elaborate display windows showcase the latest in fashion.
Every "Pretty Woman" should wake up in an upscale suite at the legendary Beverly Wilshire Hotel before treating yourself to a world-class shopping experience. Shop exclusive pieces from the latest collection in Gucci, or browse the couture fashion in Dior. Make a fashion statement with accessories from Chanel or outfit yourself from head to toe in Fendi.
If you're like most tourists visiting Beverly Hills, you're only there to hope for a celeb spotting and gawking at the high prices in places like the House of Bijan — how about a $30,000 sweatshirt?!
VISIT THE LOS ANGELES COUNTY MUSEUM OF ART
Realizing you'll only be one of more than a million people who visit the LACMA every year makes you wonder what it is everybody is there to check out! But as the largest art museum on the West Coast, there's something for everybody.
The 'Urban Light' light post art installation at the entrance is a masterpiece for photographers and Instagrammers. Wander the museum's galleries to see its 120,000 works in its permanent collection and curated exhibitions showcasing European paintings, art from the Victorian era, historical works from the 16th century, and priceless modern art. See one of the iconic soup can paintings by Warhol, admire the Levitated Mass sculpture, see the famous painted lilies by Monet, and even a handful of Picassos sprinkled into the collection.
Located on the famous Wilshire Boulevard, a visit to the LACMA is one of the best things to do in Beverly Hills.
WALK THE GROUNDS OF GREYSTONE MANSION
Experience life like the rich and famous when you visit the Greystone Mansion. Nicknamed the Doheny Mansion, its distinct Tudor Revival architecture is the first thing that draws your attention. Since the interior is not open to the public, enjoy the stylish English gardens surrounding the mansion.
Walk through the lush garden grounds decorated by European-style fountains and tranquil petal-covered pools. Colorful flowers boasting hues of pinks, whites, and yellows highlight the paved walkways.
If you're lucky, you'll get an invite to one of the many special events that happen in the Greystone Mansion. Corporate events, private parties, and weddings are all frequently held here. In all the excitement of being inside this Hollywood mansion, make sure to note the elaborate furnishings and iconic house features, like the descending stairs.
DRIVE SUNSET BOULEVARD (PREFERABLY IN A CONVERTIBLE)
Fill up the gas tank and go for a ride across Los Angeles on the world famous Sunset Boulevard. Stretching from Beverly Hills to Hollywood, it's a place that shows evidence of Hollywood glamour, stunning mansions of those who have 'made it,' and movie studios that are just a hop-skip away from Hollywood Boulevard.
Pass by the iconic Beverly Hills Hotel, pull over for customary photos in front of the Beverly Hills Sign, see the Will Rogers Memorial Park and the large lots of Sunset Gower Studios, and the talent showcased on the Hollywood RockWalk at Guitar Center.
Golden hour reveals why the boulevard deserves its name. Because even in the evening, while in stop-and-go LA traffic heading west, the glowing sunsets will put you at ease.
SCHEDULE A TOUR OF THE VIRGINIA ROBINSON GARDENS
Wealth from a retail department store helped grant the Robinson heirs access to having one of the first homes in Beverly Hills. So in 1911, the main estate at the Virginia Robinson Gardens was built. It's hosted everything from socialite parties that remind you of the Gatsby era, to waves of tourists visiting to admire the spectacular floral display decorating the outdoor gardens.
Guided tours take you around the mansion grounds, groomed to Hollywood perfection. Themed sections showcase diverse floral, decorative statues, and lush scenery in any direction you look. Listen up for birds singing to spot crayon-colored finches and chickadees.
CONNECT WITH NATURE AT FRANKLIN CANYON PARK
Uniquely at the geographic center of LA, Franklin Canyon Park immerses you into nature to parallel the Beverly Hills city life. It's easily accessible from Beverly Drive, so you can teleport from city to nature in no time.
Inhale while counting to three because you deserve a few moments of fresh air to welcome you into nature. Franklin Canyon Park covers 605 acres explorable via one of the numerous trails winding throughout it. Tighten up your hiking boots or let up your bike kickstand as you set off on the easy Franklin Canyon Discovery Trail, the two-mile-long Hastain Trail, and landmarks like the Franklin Canyon Reservoir.
TAKE A SIGN SELFIE AT BEVERLY GARDENS PARK
Let's be honest — Beverly Hills didn't happen unless you have photo proof! It's time to dress up in your finest and locate the iconic Beverly Hills sign for your cover art photo.
Take my advice and get in your photos first, because exploring the remaining 22 blocks of Beverly Gardens Park will be a workout. Between the 1.9-mile stretch of park grounds, you'll pass by the prickly Cactus Garden, see water spouting from the Wilshire Electric Fountain, smell the fresh aromas from the Rose Garden, and more.
When the season is right, you might even stumble upon park events, like Concerts on Cañon.
ENJOY A WALKING TOUR OR TROLLEY TOUR
You'll "ooh" and "aah" at every corner while driving around Beverly Hills. Get some context behind the iconic landmarks with a walking or trolly tour through the neighborhood.
Join groups of other visitors as you explore the wonders of Beverly Hills at your own pace. Jump on the restored vintage trolley cars for a 40-minute tour. Expert guides entertain you with antics while pointing out landmarks, like the historic Beverly Wilshire Hotel and the former home of Walt Disney.
Bring a pair of comfortable shoes as you hit the pavement on a stroll through the legendary streets of Beverly Hills. Palm trees shade you while walking past colorful street art and photo-worthy architecture.
CATCH A GLIMPSE OF A STAR (OR THEIR HOUSE, AT LEAST)
Beverly Hills' elegant persona wouldn't be complete without being home to celebrities. Many of your favorite movies, music, and other stars call Beverly Hills home, and occupy the multi-million dollar estates you'll see when driving around the neighborhood. When you're ready to playfully stalk international celebrities with a local home, set your GPS to Mulholland Drive.
Mulholland Drive is one of the most prestigious residential addresses in Beverly Hills. If you're touring on the street with a real estate agent, it's because you have millions of bucks to toss around and are ready for a home that shows it. If your bank account is unlimited, you could soon be neighbors with stars including Taylor Swift, Eddie Murphy, Sandra Bullock, Madonna, Simon Cowell, and Jack Nicolson.
CATCH A SHOW AT THE WALLIS ANNENBERG CENTER
From the time you take your seat in the main auditorium hall, until you're back on your feet and giving a standing ovation, the Wallis Annenberg Center will present well-deserving talent on stage. Art and culture are alive and thriving thanks to the center that brings national, international performers, or spotlighting entertainers in the local community.
A generous donation from philanthropist Wallis Annenberg has brought the gift of live entertainment to Beverly Hills since 2013. More than 60,000 people attend the shows every year. Pick up tickets to a concert, dance recital, theatrical play, film screening, and more to view the world-class performance in the center's Bram Goldsmith Theater.
PAY HOMAGE TO THE FIRST HONORARY MAYOR
Will Rogers is a name you'll get familiar with when visiting Beverly Hills. Between the years 1926 and 1928, he was the city mayor. To honor his role, the city has dedicated attractions under his name, including the Will Rogers Memorial Park.
Formerly known as Sunset Park, these grassy fields used to host family outings for Rogers family. Today, the dedicated Will Rogers Memorial Park is a place for everyone to enjoy a few relaxing moments from the Cali fast life.
Walk around the public park to see features like groomed lawns, gardens, polo fields, and koi fish swimming around the fountain.
STROLL BY THE WITCH'S HOUSE
Goosebumps rise on your skin because looking at the Witch's House will send chills down your back. An eerie breeze rustles the trees around the house as you stand at the front gate monitoring the drooping windows for any sign of movement.
Did you know that the Witch's House was no accident? Also referred to as the Spadena House, the unusual architecture — pointed rooftops, unproportioned windows, slouching roof, and slanted walls — were designed intentionally for the house's original location on a silent movie set.
If you're lucky enough to visit Beverly Hills during the fall, join in the Halloween fun before setting out to trick-or-treat.
RESERVE A TABLE AT MR CHOW
Navigate through the Mr. Chow dining room via the chessboard-patterned floor that will soon have you dining a meal fit for a king. After success in London, the restaurant's follow-up venues opened in the U.S. a few years later in key cities, including Beverly Hills.
Dinner reservations at Mr. Chow aren't just about finding a spot with good Chinese food. Instead, it creates an entire experience centered around desirable cuisines from Beijing. Order a bowl of Mr. Chow Noodles paired with the Chicken Satay for your main course.
ENJOY SUNDAY BRUNCH AT THE POLO LOUNGE
Playful jazz melodies dance their way across the outdoor patio as you enjoy Sunday brunch at the Polo Lounge. Beverly Hills is a place for people with expensive tastes, and the Polo Lounge will definitely give you a mouthful of savory flavors.
The striped walls inside the Polo Lounge have heard many conversations from the who's who in Hollywood. Add your Hollywood tales when treating yourself to an upscale brunch experience.
Brunch at the Polo Lounge is served as a three-course meal. Pair signature dishes, like the Lemon Ricotta Pancakes, with sparkling champagne.
LUNCH AT SPAGO L'EXTERIEUR
Dine al fresco at Spago in its recent expansion to Spago L'Exterieur. This transparent tent blurs the line between indoor and outdoor seating as it reimagines how you experience California cuisine.
Reservations are even recommended for lunchtime at Spago L'Exterieur, as it's one of the hottest dining venues in Beverly Hills. It's a flagship restaurant for Chef Wolfgang Puck to taste his curated menu. Order a sizzling Smoked Salmon Pizza and a side of Arugula Salad. And don't forget one of the handcrafted cocktails from the bar.
DAY TRIPS FROM THE LA AREA
You'll have a full itinerary exploring the star-studded attractions in Beverly Hills, but the lucky travelers who carved out free time during their trip can enjoy visiting some of these amazing cities nearby.
SANTA MONICA
Get ready for a day of fun when you visit Santa Monica. Take Santa Monica Boulevard from Beverly Hills to this amazing city. Ride the iconic Ferris Wheel on the Santa Monica Pier, get some exercise in the Santa Monica Mountains, sunbathe on the Santa Monica State Beach, or cycle on its coastal bike trails.
VENTURA
From walking the iconic wooden pier to relaxing on the sunny shores, Ventura is home to a tranquil part of the California coast to escape for the day.
ORANGE COUNTY
Views overlooking Orange County from a hot air balloon will make a day trip here worth it. See the shimmering coast at Huntington Beach or watch the cars driving along a section of the Pacific Coast Highway.
PALM SPRINGS
A day in Palm Springs offers a range of excitement. Ride to new heights in the Palm Springs Aerial Tramway, hike the trails on Mount San Jacinto, or enjoy views of Palm Canyon lined with its namesake trees.
CATALINA ISLAND
Hop on the Catalina Ferry and set sail to Catalina Island. Dock in Avalon, where you'll be steps away from the beach and a town full of shopping boutiques and dining. Hike the Trans-Catalina Trail to explore Two Harbors, the island's other hub.
JOSHUA TREE NPS
Joshua Tree National Park in Southern California is one of the only places on Earth to find Joshua Trees. Explore hiking trails, like Split Rock Loop Trail and Ryan Mountain, to witness the trees set against the desert landscape.
MORE INFORMATION FOR YOUR TRIP TO CALIFORNIA
YOU MIGHT ALSO ENJOY
WHERE TO STAY IN BEVERLY HILLS
Follow us here: Facebook | Twitter | Instagram | Pinterest | YouTube | MSN | TripAdvisor | Flipboard
All articles belong to 365 Atlanta Family LLC, and all photos belong to us as well, unless otherwise noted. It's all copyrighted. Please don't repost anything elsewhere without asking me first. All rights reserved. This site uses cookies to enhance your experience.
We make no guarantees of any price listed on our site. We are not responsible for content on external web sites linked from ours, including linked resources, an external blog post, any partner site, hotel property sites, or affiliate sites. We only write about places we love in an attempt to help you in your adventures, but we can't guarantee you will love them, too.
Posts may contain affiliate links at no cost to you. Several of our trips are also compensated by the respective tourism boards for the city or state we are visiting. This never impacts how we share the destination with you – opinions are always our own and we pride ourselves on that. We do not sell links or accept unsolicited guest posts under any circumstances. Don't even ask.
United States Copyright, 365 Atlanta Family, LLC
View our Privacy Policy | Subscribe to our Newsletter | Contact Site Owner | View Terms & Conditions | About Us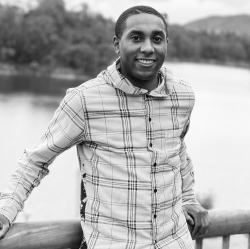 Latest posts by Bryan Shelmon, Staff Writer
(see all)