Couples flock to California year round to experience romance. From charming coastal towns to mountain escapes, the Golden State creates the ideal romantic setting for all types of couples.
In California, you'll find outdoor adventures, relaxing beach holidays, spectacular wine regions, and so much more. Here are 21 romantic getaways in California that you and your partner are going to love.
WHERE TO GO: LAGUNA BEACH
The coastal paradise of Laguna Beach fills your romantic getaway with stunning scenery and plenty of time to relax on the secluded shores.
Rent bikes and cruise side-by-side along the Crystal Cove State Park trails or taste the delicious wines in the region with wine tasting and dinner at Laguna Canyon winery. Trade in the crowded shores of Main Beach for snorkeling at Shaw's Cove and snuggle up at night around a bonfire at Aliso Beach.
Read More: 20 BEST THINGS TO DO IN LAGUNA BEACH, CALIFORNIA
WHERE TO STAY: CASA LAGUNA
Couples get charmed the moment they arrive at Casa Laguna and see the charming Spanish-style architecture. This coastal castle gives you an elegant room overlooking the Pacific Ocean.
Enjoy a couple's spa session at The Spa at Casa Laguna for full-service remedies before a romantic dinner at the award-winning onsite restaurant.
Details: Check prices and availability
WHERE TO GO: SAN DIEGO
Romance is always in the air when hanging out with your significant other in San Diego.
Hold hands while walking the picturesque coastline at La Jolla Shore Park, enjoy a picnic on the grassy Balboa Park before stopping by the San Diego Zoo, and take in the floral aromas while wandering through the Japanese Friendship Garden.
Read More: 59 ABSOLUTE BEST THINGS TO DO IN SAN DIEGO, CA
WHERE TO STAY: RANCHO VALENCIA RESORT
Stay in one of the 49 luxury villas at Rancho Valencia, whose 45-acre property provides all the privacy you need. This Relais & Châteaux property showcases elegant rustic detailing while offering a host of amenities for a romantic itinerary, like fine dining or a leisurely afternoon in the poolside cabanas.
Details: Check prices and availability
WHERE TO GO: YOSEMITE NATIONAL PARK
Adventurous couples can enjoy a trip to Yosemite National Park together. Panoramic views atop Sentinel Dome are an excellent place for couples' selfies after the hike to the summit.
When it's time to relax, spend a few moments taking in the scenic views at Yosemite Valley before letting the rushing waters of Yosemite Falls take your breath away.
WHERE TO STAY: CHÂTEAU DU SUREAU
Staying in the castle-style Château du Sureau feels like a fairy tale. Enjoy views of the verdant Sierra Nevada Mountains from the terrace, then have a couples massage at Spa du Sureau. Then later, plan a romantic dinner at the onsite Elderberry House Restaurant. This is the perfect place for a romantic weekend getaway.
Details: Check prices and availability
WHERE TO GO: SANTA BARBARA
Drink your way through the Santa Barbara wine country by sampling signature flavors of Chardonnay and Pinot Noir at one of the 200 wineries. Go on an outdoor excursion by hiking to Inspiration Point to see the Channel Islands and beyond on a clear day. And cool off during a couples' swim in the refreshing waters at Arroyo Burro Beach Park.
Read More: 19 THINGS TO DO IN SANTA BARBARA YOU CAN'T MISS
WHERE TO STAY: THE RITZ CARLTON BACARA
Popular for weddings, the elegantly designed Ritz Carlton Bacara always makes for the perfect backdrop to romance. Views of the rugged Gaviota Coast greet you from your private balcony when you wake up and soak up the moment with a swim in one of the infinity pools.
Details: Check prices and availability
WHERE TO GO: NAPA VALLEY
Date night doesn't get better than when visiting Napa Valley.
Impress your date with wine tasting to see how the valley's rich soil gives its grapes world-renowned flavors. And the French delicacies served at the Michelin-starred The French Laundry give your romantic dinner a menu curated by chef Thomas Keller.
Read More: 27 FUN THINGS TO DO IN NAPA EVERYONE WILL ENJOY
WHERE TO STAY: SOLAGE CALISTOGA
Elegant furniture and detailing fill your room with stunning mountain views at Solage Calistoga. Dress up in your hotel room and head down to the onsite Solbar for your dinner reservations.
Expert treatments at Spa Solange delight couples with its health and wellness remedies.
Details: Check prices and availability
WHERE TO GO: PASO ROBLES
Known for its hot springs, wineries, and olive orchards, Paso Robles gives you a romantic getaway to appeal to the senses.
During the day, feel the natural healing properties with a mud bath at the Franklin Hot Springs. Later, ride on horseback that takes you to the Heart Hill Vineyard and Niner Winery to taste the region's best.
Read More: 17 BEST THINGS TO DO IN PASO ROBLES, CALIFORNIA
WHERE TO STAY: ALLEGRETTO VINEYARD RESORT PASO ROBLES
Accommodations at Allegretto Vineyard Resort feel like an escape to the Spanish countryside surrounded by rolling hills and vineyards — without even leaving Paso Robles.
First, learn about the onsite wine production in the resort's tasting room. Then, uncork a bottle of one of 20+ premium wine flavors produced onsite to scenic views from your balcony.
Details: Check prices and availability
WHERE TO GO: BIG SUR
The beauty of the Central Coast is yours to discover during a romantic trip to Big Sur.
Explore the hiking trails winding through the Point Lobos State Natural Reserve, one of the local state parks offering coasting views. Trek to Pfeiffer Falls before rewarding yourselves with swimming and sunbathing together on Pfeiffer Beach.
Read More: 12 OF THE ABSOLUTE BEST THINGS TO DO IN BIG SUR
WHERE TO STAY: VENTANA BIG SUR
Treat yourself to one of the world-class adult-only splurge stays in Big Sur by reserving a two-story villa at the luxurious Ventana Big Sur. Here you'll find modern luxury suites or glamping tent cabins at the onsite campgrounds, so you can immerse yourself in the surrounding nature.
Details: Check price and availability
WHERE TO GO: PALM SPRINGS
Nestled in Coachella Valley, Palm Springs is a romantic desert oasis.
Plan a romantic picnic sitting in Indian Canyons, take a couple's hike through Joshua Tree National Park, or head towards the skies in a hot air balloon ride for views overlooking the valley landscape.
Read More: 30 BEST THINGS TO DO IN PALM SPRINGS, CALIFORNIA
WHERE TO STAY: KORAKIA PENSIONE
Luxury villas at Korakia Pensione delight you with their Moroccan-inspired design. En suite fireplaces add to the resort's comfort. Couples are invited to soak in the hot tubs and enjoy views of the San Jacinto Mountains.
Wake up to a complimentary breakfast served in the charming courtyard before spending the day in the onsite spa.
Details: Check prices and availability
WHERE TO GO: CARMEL-BY-THE-SEA
Get a taste of the sweet life when you visit Carmel-by-the-Sea for your romantic getaway.
A stroll through Carmel Village reveals an atmosphere that's inspired countless artists and writers with boutique shops, galleries, and restaurants. Continue onto the Scenic Road Walkway by the evening for a lovely sunset over the Pacific Ocean.
Read More: 15 OUTSTANDING THINGS TO DO IN CARMEL, CALIFORNIA
WHERE TO STAY: L'AUBERGE CARMEL
Enter inside the European-style L'Auberge Hotel to elegant contemporary décor outfitting your room.
Built in 1929, this historic hotel has been the setting of many romantic tales. It's only a short walk to Carmel Beach for romantic coastal walks. Pair your award-winning dinner at the onsite Aubergine restaurant with a selection from its wine cellar, holding 2500 bottles.
Details: Check prices and availability
WHERE TO GO: LA JOLLA
La Jolla is a romantic spot for dry or wet fun.
Land-loving couples can end their romantic picnic at Ellen Browning Scripps Park with a ride in a horse-drawn carriage past the town's quaint shops. For water fun, rent a tandem kayak to explore together along the scenic shoreline or dive below the surface to discover aquatic wonders in the La Jolla Underwater Park.
Read More: 15 OUTSTANDING THINGS TO DO IN CARMEL, CALIFORNIA
WHERE TO STAY: THE LODGE AT TORREY PINES
The lodge-style accommodations at The Lodge at Torrey Pines warm you with its four-star luxury.
Couples can enjoy leisure activities like a round on the lush golf course or a couple's swim in the outdoor pool. There are also relaxing activities, like a couples massage at the onsite wellness center.
Details: Check prices and availability
WHERE TO GO: CATALINA ISLAND
Hop on the Catalina Express to begin your getaway to Catalina Island. Located off the coast of California, its stunning white sand beaches are lined with luxury boutique hotels ideal for a romantic weekend on the island.
First, find gifts along Crescent Avenue in Avalon. Then, ride in a golf cart to the secluded shores of Two Harbors to enjoy the tranquil beach setting.
Read More: 20 PHENOMENAL THINGS TO DO IN CATALINA ISLAND
WHERE TO STAY: ZANE GREY PUEBLO HOTEL
Recent renovations at the Zane Grey Pueblo Hotel have added a handful of modern suites to enjoy a romantic holiday.
Suites offer views of the Pacific Ocean, but it's the rooftop terrace that's always a favorite for couples to enjoy a toast to panoramic views. The best part is that you're only minutes from the beach for snorkeling, canoeing, and other water fun.
Details: Check prices and availability
WHERE TO GO: MALIBU
Malibu is a gem in Southern California for couples looking for a romantic beach escape.
Couples who enjoy surfing can trade turns on the perfect waves on Surfrider Beach. Hold hands while walking along Malibu Pier, stretching towards the Pacific Ocean horizon, where you might spot dolphins. Or meander through the manicured yard of the Getty Villa for afternoon photos with your partner.
Read More: 16 BEST THINGS TO DO IN MALIBU FOR OUTDOOR LOVERS
WHERE TO STAY: HOTEL JUNE
The romantic bungalows at Hotel June, equipped with private balconies, will feel like your secret hideaway near Zuma Beach. Beach-inspired accommodations showcase contemporary sand-colored accents and an outdoor pool to relax beneath the umbrella shade.
Details: Check prices and availability
WHERE TO GO: SAUSALITO
Escape to the tranquil coastal village of Sausalito for your romantic Bay Area trip.
Horse-drawn carriages pull you along the scenic coastline or wander past the historic homes still erected in Old Town. You'll enjoy the atmosphere on the Sausalito Boardwalk as you wait for the golden sunsets every evening.
WHERE TO STAY: CAVALLO POINT
Cavallo Point reimagined the former Fort Baker into a luxury hotel experience. Quarters belonging to officers have been transformed into elegant suites ideal for couples.
Satisfy your tastes with farm-to-table flavors served in the hotel's dining room. Expert masseuses treat your mind and body in the Healing Arts Center & Spa.
Details: Check prices and availability
WHERE TO GO: MENDOCINO
The rugged coastline at Mendocino provides plenty of places to duck off into for a quiet, relaxing couple's trip.
The coastal cliffs in Jug Handle Natural Reserve make the crescent shores feel like your own private beach. Go on a wine tasting excursion through Anderson Valley to taste the region's signature pinot noirs. Surprise your significant other with a riverside picnic on Albion River.
WHERE TO STAY: MENDOCINO GROVE
Breathe in the fresh air at Mendocino Grove on your luxurious glamping experience. You'll be immersed in nature while enjoying upscale tent accommodations decorated with romance in mind.
Explore the hiking trails starting just off the steps of your private deck. Get cozy in each other's arms at the outdoor fire pits at night.
Details: Check prices and availability
WHERE TO GO: BODEGA BAY
Situated in Sonoma County, Bodega Bay is a popular romantic weekend trip from San Francisco. You'll be just a short drive from the region's world-renowned wineries recognized for their signature tastes.
Revel in the maritime atmosphere by watching boats cruising in and out of Bodega Harbor, or explore hiking trails together winding through Sonoma Coast State Park.
Read More: 11 AMAZING OUTDOORSY THINGS TO DO IN BODEGA BAY
WHERE TO STAY: TIMBER GROVE RESORT
Drive on the famous Pacific Coast Highway to reach Timber Grove Resort. You and your partner can take in inspiring views from either direction — either of the towering redwood trees or overlooking the Pacific Ocean from the clifftop vantage point.
WHERE TO GO: RUSSIAN RIVER VALLEY
The Russian River carves its way through Sonoma County to shape the Russian River Valley. Its riverbanks are lined with charming towns worth exploring as a couple.
Go for a romantic horse-drawn carriage ride through the historic streets of Healdsburg, delight yourself in spirits at Korbel Champagne Cellars, or simply enjoy the sights and sounds of the rushing waters.
WHERE TO STAY: MINE + FARM, THE INN AT GUERNEVILLE
You deserve to be catered to during your romantic trip. The bed and breakfast at Mine + Farm brings farm-fresh tastes of Russian River Valley right to your bedside in this renovated farmhouse.
The inn gives guests access to onsite spa services or share a bottle of the region's finest next to your en suite fireplace.
Details: Check prices and availability
WHERE TO GO: LAKE TAHOE
The picturesque scenery of Lake Tahoe surrounded by the Sierra Nevada Mountains is the perfect backdrop to any romantic getaway.
Paddle in sync across the freshwater surface in a tandem canoe. The 2.5-mile-long gondola ride at Heavenly is great for marveling at the natural landscape en route to the summit. Also, take a couple's hike through the woodlands to discover the magic at Cascade Falls.
Read More: 15 THINGS TO DO IN LAKE TAHOE FOR OUTDOOR-LOVERS
WHERE TO STAY: THE LANDING TAHOE RESORT & SPA
Ever imagine having five-star amenities by the lake? Head to South Lake Tahoe for the Landing Tahoe Resort & Spa.
Modern suites give you and your significant other a comfortable stay just minutes from Lakeside Beach. After your lakefront adventures, book an appointment at the onsite spa for the Landing Signature Facial to rejuvenate your skin for the next day's adventures.
Details: Check prices and availability
WHERE TO GO: SANTA CRUZ
Santa Cruz is one of the best romantic getaways in California.
The romantic atmosphere of the Santa Cruz Beach Boardwalk is thanks to the sound of waves washing on shore and couples strolling the boardwalk length with scoops of their favorite ice cream. Enjoy brunch or a candlelight dinner at one of the seaside restaurants with views overlooking the Santa Cruz Harbor.
Read More: 16 BEST THINGS TO DO IN SANTA CRUZ FOR COASTAL FUN
WHERE TO STAY: DREAM INN
The excitement of the Santa Cruz Beach Boardwalk is right outside your doors when staying at the landmark Dream Inn.
Lounge on the chairs set up on the sundeck or go for a refreshing dip in the outdoor pool. You'll have scenic views of the Pacific Ocean from 10 stories high, overlooking the coast.
Details: Check prices and availability
WHERE TO GO: TEMECULA
Home to one of California's signature wine countries and a beautiful Old Town, Temecula attracts many couples for a romantic vacation.
Reserve a wine tasting spot for two at the Monte de Oro Winery and Vineyard. Wake up for a sunrise hot air balloon ride overlooking the vineyard-covered landscape of Temecula Valley.
In the afternoon, go horseback riding together on the valley trails. Later, reserve a wine tasting spot for two at the Monte de Oro Winery and Vineyard.
Read More: 12 AMAZING THINGS TO DO IN TEMECULA, CALIFORNIA
WHERE TO STAY: THE NEW INN
The luxurious New Inn is located in the heart of the wine country, where wine tasting is always on your romantic travel itinerary.
This boutique-style resort has space for only five couples. You'll stay in its elegant suites with attentive service and bed and breakfast amenities.
WHERE TO GO: BIG BEAR LAKE
Big Bear Lake gives you a place to go for a romantic getaway any time of the year.
During the summer, rent a boat and cruise the lake for views of the surrounding San Bernardino Mountains or hike 2.6 miles of the Castle Rock Trail that rewards couples with a panoramic view of the lake at the summit. During the winter, hit the slopes at the Bear Mountain Ski Resort.
Read More: 11+ ADVENTUROUS THINGS TO DO IN BIG BEAR LAKE YOUR FAMILY WILL LOVE
WHERE TO STAY: STARRY NIGHT CABIN
Couples can retreat to a romantic nature retreat at Starry Night Cabin. You'll have everything you need for modern living, including a kitchen, living area, and bedrooms in a secluded location.
Soak in your private hot tub beneath the twinkling string lights at the Starry Night Cabin. You can peek through the piney trees for views of Big Bear Lake.
Details: Check prices and availability
WHERE TO GO: AVILA
Nature is calling all outdoor-loving couples visiting Avila.
Pose for couples photos in front of the historic Point San Luis Lighthouse or go for a dip in the Avila Hot Springs. You can also rent bikes and cruise the 2.5-mile route of the Bob Jones City to Sea Trail leading down to the coast.
WHERE TO STAY: SYCAMORE MINERAL SPRINGS RESORT & SPA
The stylish rooms at the Sycamore Mineral Springs Resort are a favorite for couples visiting Avila. Each of the 73 rooms and suites features balconies and hot tubs.
You may not spend much time in your room though, since you'll have full access to the natural mineral spring waters at the onsite spa, and you can enjoy delicious meals made with fresh ingredients inside the Gardens of Avila Restaurant.
MORE INFORMATION FOR YOUR TRIP TO CALIFORNIA
YOU MIGHT ALSO ENJOY
Follow us here: Facebook | Twitter | Instagram | Pinterest | YouTube | MSN | TripAdvisor | Flipboard
All articles belong to 365 Atlanta Family LLC, and all photos belong to us as well, unless otherwise noted. It's all copyrighted. Please don't repost anything elsewhere without asking me first. All rights reserved. This site uses cookies to enhance your experience.
We make no guarantees of any price listed on our site. We are not responsible for content on external web sites linked from ours, including linked resources, an external blog post, any partner site, hotel property sites, or affiliate sites. We only write about places we love in an attempt to help you in your adventures, but we can't guarantee you will love them, too.
Posts may contain affiliate links at no cost to you. Several of our trips are also compensated by the respective tourism boards for the city or state we are visiting. This never impacts how we share the destination with you – opinions are always our own and we pride ourselves on that. We do not sell links or accept unsolicited guest posts under any circumstances. Don't even ask.
United States Copyright, 365 Atlanta Family, LLC
View our Privacy Policy | Subscribe to our Newsletter | Contact Site Owner | View Terms & Conditions | About Us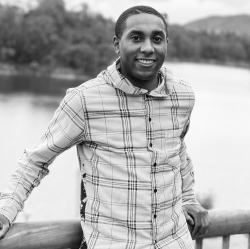 Latest posts by Bryan Shelmon, Staff Writer
(see all)