Carmel, or Carmel-by-the-Sea, is one of the most beautiful cities you'll visit in California. It makes a great day trip from San Francisco at only a two-hour drive, or an excellent stop while traveling on the Pacific Coast Highway.
You can't help but feel the artistic atmosphere in Carmel during your visit. Picturesque coastal landscapes appear like painted masterpieces that have inspired artists of the past and present. Photogenic architecture is sure to fill up your camera roll while walking around town. And there are also amazing scenic viewpoints, that writers have tried countless times to put into words, but only can be best expressed when witnessed in person.
Here are 15 things to do in Carmel that will immerse you into its artistic charm.
MISSION RANCH HOTEL AND RESTAURANT
With sheep still roaming the fields of the Mission Ranch Hotel and Restaurant, this former dairy ranch is one of the most unique stays in Carmel. Book an overnight stay in its cozy accommodations or visit for a meal at its onsite restaurant.
Mission Ranch Hotel was built in the 1850s, but was revived as a hotel and restaurant venue by Clint Eastwood in the 1980s. Sitting on 22 acres, its original farmhouse, cottages, and other farm buildings were converted to house 31 guestrooms and the restaurant. The charming rooms are popular for romantic retreats, as the site hosts many weddings and couples on their honeymoon.
Visitors can still experience Mission Ranch's appeal without an overnight stay. Instead, stop by for brunch or dinner and sit out on the outdoor patio for views overlooking Point Lobos State Reserve and Carmel River Beach. Pair a tasty meal with a selection from its wine menu to make it the perfect evening. A visit here is truly one of the best things to do in Carmel.
FAIRY TALE COTTAGE TOUR
Be sure to dress for tons of pictures, because walking around Carmel feels unlike any other place in the world. This fantasyland places you in a fairy tale surrounded by beautifully designed cottages and narrow passages, so travelers can't help but snap photos around every corner.
Take a self-guided Fairy Tale Cottage Tour or join an expert guide taking you to the most magical areas in Carmel. Torres St. is a must-visit, where you'll encounter the famous Hansel and Gretel Cottages. Built by architect visionary Hugh Comstock in the early 1900s, these cottages were designed to house the Otsy-Totsy doll collection from his wife, and a second for the couple to reside.
Wind your way through the Las Tiendas passageway, leading you deeper into the fairy tale world to discover unique coffee shops, boutiques, galleries, etc.
TOR HOUSE AND HAWK TOWER
Carmel is famous for cultivating an artistic community, and was home to famed poet Robinson Jeffers. While he was quite the wordsmith, his former residence, Tor House and Hawk Tower, shows his hands had many more abilities.
Jeffers constructed the Tor House and Hawk Tower for his family in only four years. This quaint building displays expert use of stonework and woodwork perched atop the coast, overlooking the Pacific Ocean.
It's easy to see where Jeffers got a lot of his creative inspiration when you take a guided tour through the house. It remains as it did during the 80-year occupancy between 1919-1999, but now serves as a place for visitors and events.
Small group tours create an intimate viewing experience inside the home, however, photography isn't allowed. For those itching to snap photos of the unique site, grab tickets to attend the Garden Party held every May, or the Jeffers Fall Festival, which celebrates the life and career works of the late poet.
WINE TASTING
There must be something about the fertile coastal grounds and the ocean air sweeping across the Monterey County valleys and highlands, because it put Carmel on the map for its award-winning wines. With fruity, aromatic flavors of signature wines, wine tasting is a must during your Carmel trip.
Whether walking around downtown or hanging in Carmel Plaza, you'll find several wine tasting rooms for indulging in the region's finest spirits. Five generations of family wine producers have passed down the secrets of the Blair Wines to perfect its pinot noir. Bubbles fill your glass in the Caraccioli tasting room, specializing in brut wines. Wrath Wines is always a favorite for sipping the best sauvignon blanc in town.
Get a taste of the Santa Lucia Highlands wine flavors in the Manzoni Cellars Tasting Room, or enjoy it in the outdoor courtyard. Glasses of chardonnay in the Albatross Ridge Tasting Room showcase the best of Carmel Valley.
OCEAN AVENUE
All the action in Carmel centers around Ocean Avenue. Located in Downtown Carmel, this strip contains everything you need for shopping, dining, or simply enjoying the lively atmosphere. It maintains the city's charm with cottage-style buildings lining the street, decorative wooden store signs, and shady trees, creating a lovely ambiance for enjoying a few hours.
Ocean Avenue has places for those looking to splurge or find unique items. First, pop into JMcLaughlins or Augustina's Designer Boutique to find the perfect outfit. Pair it with accessories from Fourtainé Jewelers, or go for a high-end look at Tiffany & Co.
Next, outfit your home and kitchen with housewares, olive oil, vinegar, and other sauces sold in Olivier Napa Valley, which always has samples available to try. And no more bare walls in your home, thanks to artworks available at the Galerie Rue Toulouse and Aaron Chang Ocean Art Gallery. You can take home some of your very own Carmel art.
When you get hungry, head into Carmel Plaza to find restaurants like the Flying Fish Grill Restaurant and Café Luna. Or if you prefer a picnic atmosphere, take it to go and enjoy it in the Devendorf Park. After, satisfy your sweet tooth in the Cottage of Sweets, whose candy-lined walls make adults feel like kids in a candy store.
GARLAND RANCH REGIONAL PARK
As one of the largest parks in Carmel Valley, Garland Ranch Regional Park provides 4,462 acres of diverse landscapes for outdoor recreation. You'll see many people trekking the pet-friendly trails for exercise or sightseeing the park's natural landmarks.
Several hiking trails in Garland Ranch Regional Park cross notable waterways, like Carmel River and the Garzas Creek. Hike through the woodlands along the Lupine Loop or venture into the Redwood Canyon. The Waterfall Trail is popular for seeing the 100-ft waterfall, which is only flowing after a heavy rain shower, so time your visit perfectly to see it! And if you make it to the top of the ridges, you'll enjoy views of the Santa Lucia Mountains.
Although the park is dog friendly, they aren't the only animals you'll see in Garland Ranch Regional Park. Go on a guided horseback riding tour to trot the trails on a trusted steed. Overnight stays are welcome at the 84 campsite for tent camping.
CARMEL MISSION BASILICA MUSEUM
The iconic Carmel Mission Basilica Museum often stands as a symbol of Carmel. Its near-perfect restoration efforts have revived one of the oldest Spanish missions to its original glory. Tourists are welcome to explore the grounds and step inside the church to admire its architecture, art, and history.
Carmel Mission Basilica Museum was initially completed in 1797. However, visiting the site today, you'll barely realize any time has passed. The church still exhibits its decadent Spanish-style architecture, and the inner courtyard remains in a pristine condition with colorful flora and paved grounds. Inside the mission, you can read the information plaques of several statues, and don't forget to peer up at the ceiling to see the painted religious scenes.
You'll encounter groups of travelers visiting on religious pilgrimages to the mission, while others treat themselves to self-guided tours through this National Historic Landmark.
CARMEL BEACH
What's a trip to the California coast without visiting the beach? Fall is the best season to visit Carmel Beach, where you'll have a better chance of appreciating its beauty without the typical fog usually cast across it.
The fine, white sands of Carmel Beach are dented with footprints and paw-prints left behind by pets fortunate enough to be able to enjoy the beach alongside their pet parents without a leash. And with a mile-long stretch of the coastline, you can always find a spot to lounge to mark your territory during your beach day.
With the sun high in the sky, enjoy the refreshing multi-shade waters of the Pacific Ocean by swimming or surfing. The melodies of songbirds within the nearby bird sanctuary compliment the gentle rush of waves rolling onto the sands.
You'll want to stick around for the picturesque sunsets to see the vibrant colors of the sky changing as the sun sets below the horizon.
17-MILE DRIVE
If you're traveling on the Pacific Coast Highway, make a detour onto the 17-Mile Drive. Not only is it one of the most beautiful sections of the rugged California coast, but many consider it to be one of the most scenic road trip routes in the country!
Get the whole 17-Mile Drive experience by starting your journey at Arrowhead Point in Carmel. You'll pass by the Lone Cypress, a photogenic tree perched on a cliff above Carmel Bay. Birds fluttering above the offshore rocks are a good indication that you're looking at Bird Rock, home to thousands of birds.
Let down the top or roll down the windows to catch the cool ocean breezes and smell the fresh air while driving through the Del Monte Forest. And if you have time, get a couple of strokes in at the Pebble Beach Golf Links golf course.
The trip comes to an end when you reach Spanish Bay in Pebble Beach, but there's always the return trip back towards Carmel-by-the-Sea if you can't get enough of this famous road trip route.
PALO CORONA REGIONAL PARK
As beautiful as the architecture is in Carmel-by-the-Sea, there's always something alluring about the undeveloped lands that present their own beauty. Palo Corona Regional Park was lucky enough to remain largely untouched and is now preserved for visitors to enjoy the grassy countryside sitting between Carmel River State Beach and Los Padres National Forest.
There are many hiking trails in Palo Corona Regional Park that lead you to some of the park's natural attractions and best viewpoints. The diverse ecosystem is best experienced on foot, and keep an eye out for the local wildlife. This former cattle ranch still has cows roaming the open fields, and you may also come across bobcats, foxes, and other wildlife.
Go for a hike on the Pond Loop to circle Animas Pond or trek along the Inspiration Point Trail to reach a summit overlooking Carmel Bay.
CENTER FOR PHOTOGRAPHIC ART
Carmel-by-the-Sea continues cultivating its artistic community with venues like the Center for Photographic Art. Photography is an art form that provides creative perspectives of the world, and this gallery helps exhibit the best of it.
Legendary photographers Ansel Adams and Cole Weston were part of the leading team in establishing the center in 1967. Ever since, it's showcased unique photography art through rotating exhibitions, events, and educational programs.
The Center for Photographic Art focuses on contemporary photography art, showing the range of subjects, black-and-white vs. color, film vs. digital, and more creative uses of photography in art.
Stop by the center after exploring the shops along Ocean Avenue to explore the current exhibitions. Photographs seem to jump off the plain walls and draw in viewers to their creativity and messages. Check the museum schedule when you visit for a chance to attend one of their art talks.
CARMEL RIVER STATE BEACH
You deserve a day of relaxation, and you'll get plenty of quality R&R at the Carmel River State Beach. This tan sandy coastline of Carmel Bay is a quiet escape from the city to enjoy a calm setting.
Carmel River State Beach sits where the Carmel River meets the sea. These wetlands are preserved for migratory birds and welcome people and their pets to enjoy a slice of paradise. The pristine conditions are thanks to the efforts of the Carmel River Lagoon and Wetlands Natural Preserve.
Go for a stroll on the crescent coastline of Carmel River State Beach and enjoy views looking towards the Point Lobos State Park. Let your dog dash across the rolling dunes or splash along the sea washing ashore.
The rough waves on this rugged coastline aren't ideal for swimming, but they make the perfect conditions for kayaking or scuba diving.
HOG'S BREATH INN
Clint Eastwood is one of the most iconic actors of all time. But did you know that he was once the mayor of Carmel-by-the-Sea? His presence is felt around the entire town, such as visiting City Hall, where he served, and most notably, the Hog's Breath Inn. This venue was once owned by Clint Eastwood for nearly 30 years, but received a recent uplift by restaurateur friend, Kaiser Morcus, who's keeping its legacy going.
The famous Hog's Breath Inn sign still hangs out front to welcome you into the now Western-inspired restaurant. Its menu will elevate your palate by serving USDA-rated beef, fresh seafood, and more. You can enjoy a meal inside to gawk at Clint Eastwood photos and movie posters. Alternatively, grab a table on the outdoor patio where even the evening is kept warm by the outdoor fireplace.
WALKER HOUSE
The unique cottage-style buildings seen around Carmel aren't the only architectural masterpieces to admire. About a mile away from town sits the landmark Walker House, one of the design works of famed architect Frank Lloyd Wright.
Frank Lloyd Wright is known for his exceptional architectural designs that incorporate a site's natural environment into the design. The same holds true when Mrs. Clinton Della Walker commissioned him to build her house using the fortune earned by her lumber magnate husband. The house was completed in 1951, and is an excellent example of his distinct architectural style.
Nicknamed 'Cabin on the Rocks,' the Walker House is a waterfront house built on Carmel Point. The crashing waves against the coast inspired the ship's bow-shaped design. Additionally, the rocky coastline influenced the use of rocks in the home's exterior.
Stay alert for the annual announcement of when it opens for a day in June to the public, since it remains a private residence owned by the Walker Family.
POINT LOBOS STATE PRESERVE
Plan your trip to Point Lobos State Preserve wisely, because significant efforts are made to keep the region's natural beauty intact. With limits placed on cars, and even activities like diving, it's a destination that only a lucky few get to experience.
Point Lobos State Preserve is located just a few miles south of Carmel. But the artistic cottage-lined streets yield to pristine nature filled with flora and wildlife. Sightseeing is a year-round activity in the preserve. You can see harbor seals nursing their pups along the shores during the spring. December to May are prime months to see gray whales migrating along the coast.
Explore the preserve's landscapes with hikes along the Cypress Grove Trail leading through the Cypress Cove, or stroll through the pleasant grassy meadows dotted with colorful wildflowers. The beautiful waters beckon divers to explore beneath the surface in the Monterey Bay National Marine Sanctuary, where you'll kick your flippers through the underwater kelp forest to see the rich marine life inhabiting it.
MORE INFORMATION FOR YOUR TRIP TO CALIFORNIA
YOU MIGHT ALSO ENJOY
BOUTIQUE HOTELS AND RENTALS IN CARMEL
Follow us here: Facebook | Twitter | Instagram | Pinterest | YouTube | MSN | TripAdvisor | Flipboard
All articles belong to 365 Atlanta Family LLC, and all photos belong to us as well, unless otherwise noted. It's all copyrighted. Please don't repost anything elsewhere without asking me first. All rights reserved. This site uses cookies to enhance your experience.
We make no guarantees of any price listed on our site. We are not responsible for content on external web sites linked from ours, including linked resources, an external blog post, any partner site, hotel property sites, or affiliate sites. We only write about places we love in an attempt to help you in your adventures, but we can't guarantee you will love them, too.
Posts may contain affiliate links at no cost to you. Several of our trips are also compensated by the respective tourism boards for the city or state we are visiting. This never impacts how we share the destination with you – opinions are always our own and we pride ourselves on that. We do not sell links or accept unsolicited guest posts under any circumstances. Don't even ask.
United States Copyright, 365 Atlanta Family, LLC
View our Privacy Policy | Subscribe to our Newsletter | Contact Site Owner | View Terms & Conditions | About Us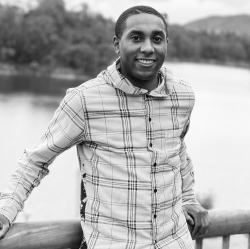 Latest posts by Bryan Shelmon, Staff Writer
(see all)