Riverside sits as the crown jewel of California's Inland Empire, proving that not all the best places to visit in California are located on the Pacific Coast. Trade in the picturesque, rugged coastline for this riverside haven set at the foothills of the San Bernardino Mountains.
To some, Riverside is a busy college town with the youthful energy sparked by the student bodies of the University of California Riverside campus and Stanbridge University. To others, it's a cultural hub to immerse in living museums, Spanish-style architectural wonders around every corner, and venues inviting top-tier talent to the city.
Riverside reveals itself in new ways to those who wander its palm-tree-lined streets to experience this cultural, educational, and entertainment hub at the heart of SoCal's Riverside County.
Ready to learn more? Here are 13 things to do in Riverside that you and your crew will love.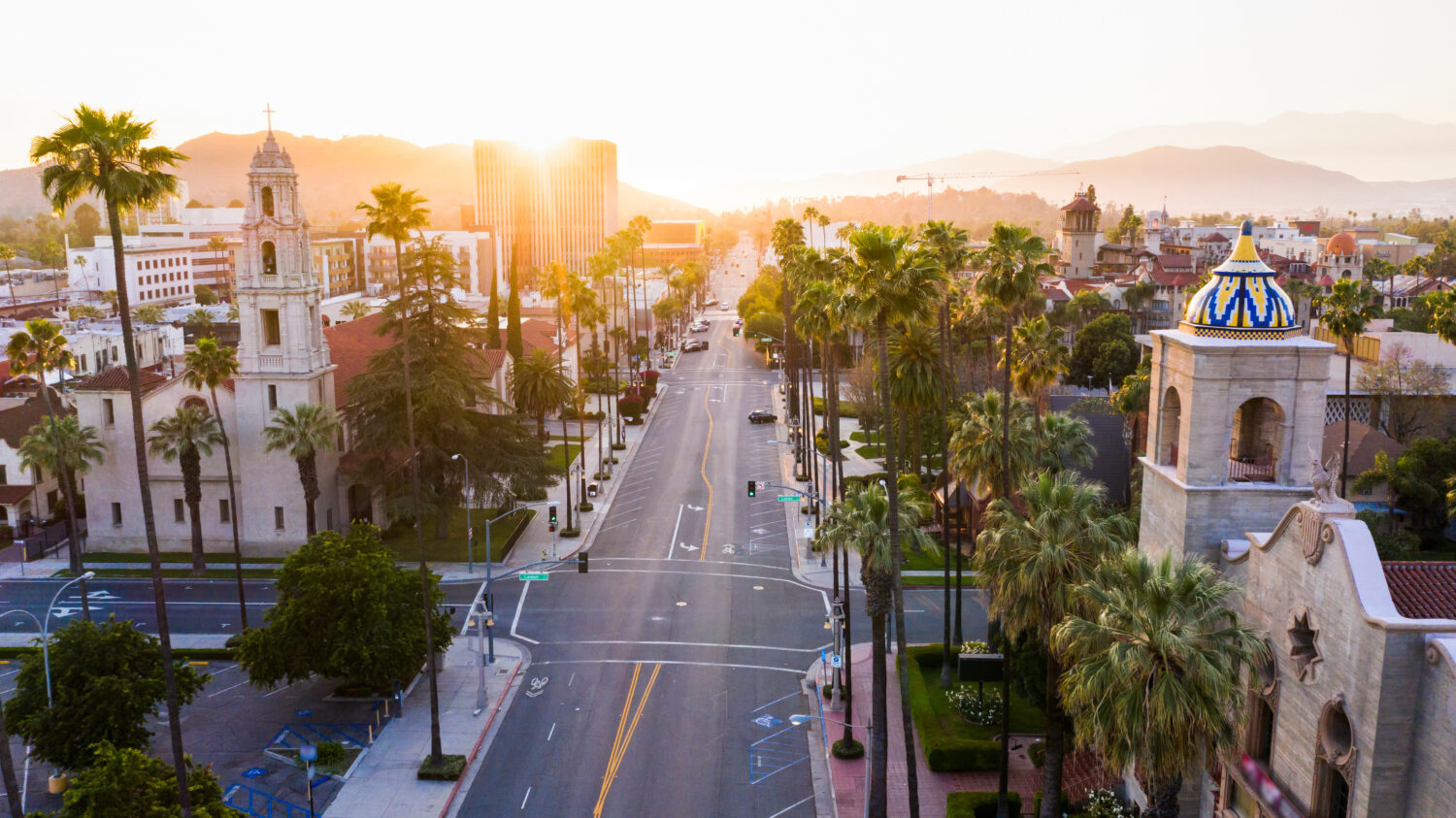 MOUNT RUBIDOUX
Rising more than 1,300-ft above Riverside, Mount Rubidoux is a natural landmark where you'll encounter religious history en route to its summit with panoramic views. Set off on a journey up the 3.5 miles of paved trails, accompanied by other hikers and cyclists, to explore this unique peak of the San Bernardino Mountains.
Mount Rubidoux Park has a significant connection to religion. During your trip to the summit, you'll encounter the Peace Tower and the Friendship Bridge, built in honor of Frank Miller, who owned the Mission Inn. If the bridge looks familiar, it's because it's a replica of a bridge in Alcàntara, Spain. Every Spring, it hosts an Easter service at the outdoor church near the summit, a major event in Riverside since 1909, and now set at the foot of a large cross erected on the mountain.
CASTLE PARK
Ready for family fun during your visit to Riverside? Southern California has lots of amusement parks to choose from, but Castle Park was knighted as one of the tops for families. With roller coasters, water attractions, and more, you can spend a few hours experiencing the park's medieval fun.
Feel the wrath of Merlin's Revenge on the park's signature roller coaster, and shrieks ringing from the Screamin' Demon ride call you to its thrilling fun. Kids will have their own medieval adventures in Kiddieland or team together to play a round of miniature golf on one of Castle Park's award-winning courses.
On a hot day, Castle Park's water attractions will be flooded with fun-seekers enjoying the wet fun. Speed down the water slides and splash around in the water fountains. You'll make plenty of friends while blasting others with a burst of refreshing water with the spray cannons.
RIVERSIDE ART MUSEUM
Some of the world's greatest artists are a part of the substantial 100,000-piece collection in the Riverside Art Museum (RAM). However, this highly accredited museum wasn't always a place for showcasing world-class art.
Renowned architect Julia Morgan designed the awe-inspiring building now housing the museum in 1929 for the Young Women's Christian Association of Riverside County (YWCA). Fast-forward to 1967, when it was converted into the Riverside Art Museum, which draws more than 50,000 visitors every year.
Walk the pristine galleries of the RAM, and you can come across stunning works by Takashi Murakami, Shepard Fairey, Kath Kollwitz, and other artists. Its mixed-media galleries of paintings, sculptures, jewelry, photography, and more, showcase the best international and local artists by curating 20 unique exhibitions every year.
MARCH FIELD AIR MUSEUM
The scale of the aircraft exhibited at the March Field Air Museum will truly astonish you. You'll have even more appreciation for them while reading the detailed information plaques to discover their war missions, and incredible flying feats, worthy of the honor and medals they've received.
An unused section of the March Air Reserve Base was repurposed for the March Field Air Museum in 1981 to provide visitors a glimpse into notable aircraft. Tour the outdoor airfield or indoor aircraft hangar to see more than 70 vintage aircraft. Get an up-close look at the SR-17, famous for breaking flight speed records, the Boeing B-29 still dawning WWII battle scars, and prototype aircraft like the YA-9A.
March Field Air Museum sponsors events throughout the year and even opens its doors for free to Veterans on Veterans Day!
CALIFORNIA CITRUS STATE HISTORIC PARK
It's hard to believe that the southern California Citrus industry started with only two orange trees during the late 1800s. But this farming experiment-gone-right has led to a long-term heritage preserved in the California Citrus State Historical Park, covering 300 acres. Visitors are welcome year-round to squeeze every bit of knowledge from the expert volunteers about the state's citrus heritage with free guided tours around this living museum.
Bring a hat, because you'll spend lots of time wandering the open-air museum. Paths take you through neatly planted rows of more than 75 citrus plants, including oranges, grapefruits, tangerines, and lemons.
After your tour, head inside the Visitor Center for museum exhibitions covering the timeline history of citrus plants and their impact on California's agriculture industry. Then pucker up, because this park saves the best for last with a citrus tasting.
UC RIVERSIDE BOTANIC GARDENS
A walk through the UC Riverside Botanic Gardens feels like an outside classroom that, fortunately, doesn't require you to take on any more student loans to experience the floral wonders inside of it. This living museum provides an abundance of lush greenery spanning for 40 acres and four miles of trails winding around them.
Southern California's climate mimics that of Mediterranean regions and arid deserts. As a result, it's the perfect location to feature many native California plants and other flora that thrives in these climate zones.
Self-guided tours showcase more than 3,500 species of plants, including California buckwheat, California sagebrush, deerweed, mesquite trees, cacti, and even herbs used by Native American tribes who inhabited this region of the state.
MUSEUM OF RIVERSIDE
Riverside is the seat of Riverside County and is the county hub for culture, thanks to venues such as the Museum of Riverside, formerly known as the Riverside Metropolitan Museum. Centuries of regional history unfold before you while exploring the local exhibitions housed inside this museum.
Ever since being established in 1924, the Museum of Riverside has progressed in its mission of educating locals and tourists about the county's rich history. Its exhibitions showcase everything from regional culture, anthropology, and natural history.
The story-telling exhibitions of the museum continue to evolve. Thanks to generous donations from Cornelius Rumsey of Nabisco, it holds an impressive collection of Indigenous tribes and cultures through preserved artifacts. Learn about the regional wildlife from the past and present through specimens on display.
Also, be sure to stop by venues managed by the museum, including the Victorian-style Heritage House and Harada House.
FAIRMOUNT PARK
The architectural design talents of Frederick Law Olmsted, famous for designing Central Park in New York City, were passed down to his sons, who got their chance to create their legacy with the Fairmount Park in Riverside. With its lake centerpiece, groomed lawns, and acres of recreational pleasure, it's one of the most beautiful city parks you'll see. So, be sure to include a bit of relaxation time in your travel plans to see all it has to offer.
Well-kept trails loop around Fairmont Lake for scenic walks around the waterfront. You'll see the Lakeside Room, popular for events, and pass by trees providing the perfect shade on a sunny day.
Fairmount Park's 190 acres is a destination for recreation as you putt on the 9-hole golf course or play a round of doubles on the tennis courts.
ENTOMOLOGY MUSEUM
You'll bug out when visiting the Entomology Museum during your trip to Riverside. The University of California Riverside has a top-ranking program for insect science. It is home to two fascinating museums for getting a better look at insects when they're not busy bugging us.
No need for jumping on furniture or swatting aimlessly at the air because the Entomology Museum provides a pleasant insect viewing experience for its viewers. Insects are some of the most interesting creatures walking (and flying) the Earth, especially when viewed closely.
The UC Entomology Museum has a catalog of more than four million insects available for you to help identify any insect that comes to mind. Its team of expert researchers will gladly pull out specimens to see the oddly fuzzy bodies of tarantulas, marvel at the colorful hues decorating butterfly wings, and even get a whiff of why the stink bug deserves its name.
FOX PERFORMING ARTS CENTER
Every time the red curtains of the Fox Performing Arts Center open, you can expect there to be a world-class live performance waiting to showcase their well-rehearsed talent for your entertainment. As one of the premier venues for indulging in the Riverside Art and Culture experience, this landmark theater continues to attract award-winning shows and more to the Inland Empire.
The traditional Spanish Colonial architecture of the Fox Performing Arts Center, also known as the Riverside Fox Theater, built in 1929, contrasts the 2009 renovations of the Art Deco interior. Its halls produce a golden glow as they lead to the main auditorium.
Every seat of the 1,646 auditorium, whether on the floor, mezzanine, or balcony, has an excellent view of the stage to watch one of the live concerts, theater plays, comedy shows, and other special events happening year-round.
MISSION INN HOTEL
Riverside is home to the country's biggest Mission Revival-style building. However, the Mission Inn Hotel has come a long way from its boarding house origins. It now delivers a luxury accommodation experience for travelers looking to indulge in Riverside's finest.
Spanning a city block, this upscale hotel features 238 uniquely designed rooms that showcase lavish marble detailing, tiled floors each hand-painted by artisans, and stylish furnishings, combined with updated tech for a modern stay. Splurge on the top-floor Mission rooms, where you'll get incredible views from your spacious suite.
From the moment you walk beneath the arched entrance, you'll receive the VIP treatment while enjoying a host of amenities. Lounge in the tranquil Alhambra Courtyard or explore the Mission Inn Museum covering the hotel's history from its start as the Glenwood Cottage.
If you're around for a weekend visit, spend a few moments inside one of the hotel's chapels on Sunday before enjoying its award-winning Sunday Brunch. Or plan a winter vacation to the Mission Inn Hotel to join in the celebrations as it illuminates the holiday season with four million colorful lights during the Festival of Lights.
A stay here is one of the best things to do in Riverside!
VAN BUREN DRIVE-IN THEATER
With the convenience of online movie streaming services and Netflix binges every night, it's hard to get excited about going to the movies. But nothing compares to the nostalgic feeling of packing into your car, driving down to Riverside's Van Buren Drive-in Theater, and enjoying the nightly double features!
The Van Buren Drive-In Theater has been around since the 1960s, and is one of 400 drive-in theaters remaining in the United States. It continues to bring a unique viewing experience for traveling couples looking for a romantic date night, families looking for a nightlife experience everyone can enjoy, or solo travelers looking for a reason to get out of the hotel for the evening.
Choose a spot in the 1,500-capacity car lot and set your radio station to the designated channel, and enjoy one of three large screens. If you forgot to bring snacks, there's an onsite concession stand to satisfy your cravings. This drive-in is one of the best "movie theaters" around!
SANTA ANA RIVER TRAIL
Riverside, CA has beautiful weather all year long, so you'll always find people out enjoying the Santa Ana River Trail. Grab a pair of rollerblades and hit the 30-mile trail, whose paved pathway makes it an excellent place for an afternoon cruise.
The Pacific Ocean coast in Orange County is the starting point for this recreational trail. Watch as the landscape drastically changes from these oceanfront views, to grassy hills, to winding along the banks of the Santa Ana River. Don't worry about cars, because this path is only reserved for leisure, although you'll be sharing it with walkers, joggers, and an occasional rider galloping by on horseback.
With expansion plans already in process, the Santa Ana River Trail will soon be one of the largest in the country, extending more than 100 miles long to reach San Bernardino County.
MORE INFORMATION FOR YOUR TRIP TO CALIFORNIA
YOU MIGHT ALSO ENJOY
WHERE TO STAY IN RIVERSIDE
Follow us here: Facebook | Twitter | Instagram | Pinterest | YouTube | MSN | TripAdvisor | Flipboard
All articles belong to 365 Atlanta Family LLC, and all photos belong to us as well, unless otherwise noted. It's all copyrighted. Please don't repost anything elsewhere without asking me first. All rights reserved. This site uses cookies to enhance your experience.
We make no guarantees of any price listed on our site. We are not responsible for content on external web sites linked from ours, including linked resources, an external blog post, any partner site, hotel property sites, or affiliate sites. We only write about places we love in an attempt to help you in your adventures, but we can't guarantee you will love them, too.
Posts may contain affiliate links at no cost to you. Several of our trips are also compensated by the respective tourism boards for the city or state we are visiting. This never impacts how we share the destination with you – opinions are always our own and we pride ourselves on that. We do not sell links or accept unsolicited guest posts under any circumstances. Don't even ask.
United States Copyright, 365 Atlanta Family, LLC
View our Privacy Policy | Subscribe to our Newsletter | Contact Site Owner | View Terms & Conditions | About Us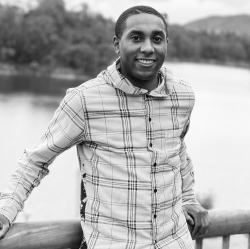 Latest posts by Bryan Shelmon, Staff Writer
(see all)