Nicknamed the Golden City, San Francisco shines like a gem in the Bay Area, with millions of tourists rushing to experience it. This modern-day Northern California city has plenty to uncover for everyone. You won't have to dig too far to encounter some of the best local attractions that are must-see for first-time visitors, kid-friendly attractions for family visitors, and even free activities if you're looking for a way to balance out your budget.
You've struck gold with this list of things to do when visiting San Francisco because we'll give you everything you need for an enriching travel experience to California's Bay Area.
Here are 47 things to do in San Francisco that you don't want to miss!
BEST THINGS TO DO IN SAN FRANCISCO FOR A FIRST-TIME VISITOR
WALK THE GOLDEN GATE BRIDGE
When the Golden Gate Bridge was finally completed in 1937, more than 200,000 walkers helped inaugurate it as San Francisco's most iconic landmark. Today, the trend continues tourists flock from worldwide to make the 1.7-mile stroll.
No need to worry about traffic, because the Golden Gate Bridge was designed with a designated pathway for walkers and bikers. Soak up all the bridge history in the exhibitions in the Welcome Center before starting your walk on the East Sidewalk.
Suspension cables hanging from the 746-foot-tall red-orange towers drape beside you as you make your way across the bridge. Brave-hearted walkers unafraid of heights will get a heart-racing thrill peering over the shoulder-height railways looking 245-feet down to the Golden Gate Strait.
When the fog clears, you'll have views of lush Marin Headlands as you make your way towards Marin County, and take a moment to pause in the arched center to take in the sights of water activity in the San Francisco Bay.
SAIL TO ALCATRAZ ISLAND
In the past, Alcatraz Island was the last place where you'd want to be headed on a boat. But this historic fort and prison island is one of the most famous tourist attractions in San Francisco, and high on the bucket list of first-time visitors to see its dark history brought to life.
Alcatraz Island sits 1.25 miles away from the San Francisco coast. It was the ideal location for the former maximum-security prison, since the rough waters of the San Francisco Bay made it impossible to escape. However, you'll have a more pleasant cruise to the island on designated ferries taking tourists from San Francisco's Pier 33 to the island docks every half-hour.
Go on a guided tour inside the historic prison that once held infamous criminals in the United States, like Al Capone and "Machine Gun Kelly." Next, check out the drab concrete structure of the West Coast's oldest lighthouse, still active as it towers 84-feet above the bay.
Before heading back to the mainland, enjoy this unique vantage point of the San Francisco skyline.
EXPLORE FISHERMAN'S WHARF & PIER 39
Hop on the F Market Streetcar and ride in style into San Francisco's famous Fisherman's Wharf. Sitting on Pier 39, this waterfront area is buzzing with people (and sea lions) day and night. It's a must-visit to enjoy one of the best atmospheres in the city.
It's a rite of passage to snap photos in front of the iconic Fisherman's Wharf sign, marking the entrance to one of the city's busiest districts. Then, get ready for shopping, dining, sightseeing, and entertainment.
Street performers playing music and street side vendors hawking their handmade crafts vie for your attention as you make your way around the wharf's specialty shops. Satisfy your sweet tooth with a hot fudge sundae from the Ghirardelli Chocolate Factory, and stop by the Maritime Museum to see the vintage USS Pampanito submarine.
When you get hungry, grab a waterfront table at the Fog Harbor House and taste its famous garlic-roasted Dungeness Crab. This is a great stop if you're visiting San Fransisco with kids (or without!)
Read More: Ghirardelli Square in San Francisco: The Ultimate Guide for Families
FIND FREE LOVE IN HAIGHT-ASHBURY
"Don't you turn your back on love" because there's always a chance to find it in the Haight-Ashbury neighborhood. It's where the late singer Janis Joplin and the Grateful Dead built their buzz, and became a symbol of the hipster, rock & roll image that the district is known for today.
Haight-Ashbury is one of San Francisco's trendiest hipster neighborhoods. It grew to prominence as a hippie capital during the 60s, where you'd likely pass magic-cigarette-smoking hippies chattering about psychedelic-induced stories and see posters about local rock bands performing in the evening.
Take the Haight-Ashbury Flower Power Walking Tour to relive the era of free love and reconnect with the flower children of the past. You'll walk through the district lined with Victorian-style buildings where trendy cafes and boutique shops replaced the former hipster head shops and see the Strait Theater, where you could once discover the latest local talent.
EAT YOUR WAY THRU CHINATOWN
Aromatic scents of dim sum and dumplings filling the streets alert your stomach that you've finally arrived in San Francisco's Chinatown. And if that's not a good enough indication, perhaps passing beneath the Dragon Gate near Bush Street will indicate that you're entering one of the largest Chinese communities outside China.
Spanning for more than 20 blocks and home to nearly 35,000 people, Chinatown teleports you to the Far East. It had a lot of time for the culture to assimilate into the community after being established in the mid-1800s, after immigrant arrivals during the California Gold Rush.
Mandarin signs and traditional red lanterns hang over the streets as you follow your nose to the district's best restaurants. Delicious food is always in your future when you stop by the Golden Gate Fortune Cookie Factory, the first of its kind. There is even a Michelin-starred restaurant, Mister Jiu, serving the best smoked duck and aged pepper steak in town.
DRIVE, WALK TO JUST VIEW LOMBARD STREET
One thing that San Francisco is known for is its steep hills. It's a workout going from point A to B, but the designers of Lombard Street had an alternative solution to combat these steep slopes. Nicknamed the "crookedest street in the world," you'll get a zig-zag sensation when driving down this one-block stretch.
Grip your steering wheel tight because Lombard Street has eight sharp turns awaiting you as you make your way down Jones Street to Hyde Street. Its popularity as a tourist attraction has inspired the street to be beautifully designed with manicured hedges, flowers, and million-dollar homes, that make this route feel like that of an artist-designed garden.
You'll be one of the millions of tourists who experience the quirky road every year. Don't be surprised if there's a line to wait your turn because the speed limit is only 5-mph—the perfect cruising speed to enjoy the sights on your way down.
If you're not a fan of vehicle traffic, take the cable car to Powell/Hyde and walk down the crooked street.
TAKE A SAN FRANCISCO BAY WHALE TOUR
Keep your camera ready to snap a photo, because we all dream of capturing an iconic photo of a whale leaping out of the San Francisco Bay against the backdrop of the Golden Gate Bridge and the SF skyline. These views are actually more common than you think, and can be yours to experience even on your first time visiting San Francisco.
Whale watching is a year-round activity in San Francisco and one of the top things to do. The San Francisco Bay lies directly in the migration path for humpback, gray, minke, orca, and blue whales migrating between the warm Pacific Ocean and the frigid Arctic Ocean.
Book a cruise and climb aboard the boat at Pier 39. Your expert captain will take you just off the shore and help you spot these massive mammals dwelling beneath the surface.
SPEND A DAY AT GOLDEN GATE PARK
Did you know that San Francisco's Golden Gate Park is larger than New York's Central Park? And its 24 million annual visitors will agree that there are plenty of things filling up its space to keep all ages entertained for a laid-back afternoon.
The beauty of Golden Gate Park is undeniable. Its Conservatory of Flowers holds more than 2,000 plant species, with walking paths through its colorful Tulip Garden and freshly scented rose garden. And you'll get a sense of culture when wandering around its Japanese Tea Garden to take photos in front of its pagoda or on the Long Bridge.
You'll even have unique experiences, like seeing bison calves bred in the Bison Paddock.
If you're planning to spend the day at Golden Gate Park, bring some food and picnic on the grassy meadows of Hellman Hollow. Later, let the kids blow off some energy on the Koret Children's Quarter playground.
HIKE THE PRESIDIO
Tourists looking for a bit more hiking exercise, other than the hilly sidewalks of San Francisco, can always count on the Presidio to do the trick. Once a US Army Post, it's now a 1,500-acre national park extending from the foot of the Golden Gate Bridge to the tip of the peninsula, providing the perfect hiking trails for your recreation or leisure.
Get active while visiting San Francisco by going for a hike on the Lobos Creek Valley Trail. If you're up for a slight incline, start the trek from the bottom and make the nearly mile-long hike up to the Lobos Valley Overlook, where views of Golden Gate Bridge's red towers slice through the blue skies. Doing the hike in reverse is also an option, where you can stretch out to the scenic views and then enjoy the downhill hike along the boardwalk through the woodlands and dunes.
A small section of the Bay Area Ridge Trail also passes through the Presidio as it loops around the San Francisco Bay.
THINGS TO DO IN SAN FRANCISCO WITH KIDS
SOAK UP THE SUN AT BAY AREA DISCOVERY MUSEUM
You won't see many "do not touch" signs at the Bay Area Discovery Museum (BADM), because it entices kids with engaging hands-on exhibitions. However, while hopping between the museum's multiple buildings, tons of outdoor interactive exhibits slow you in your tracks.
Opened in 1987, BADM is one of the best kid-friendly museums to visit during your San Francisco trip. Inside, children can explore their STEM-subject curiosity with exhibitions like the Try It studio, or go behind the scenes of objects in the How It Works exhibition. Next, let their imagination run wild while enjoying the fun supplied in the Art Studios.
Once they're all warmed up, it's time for them to play around outside. Kids will feel like giants as they climb around miniature versions of landmarks seen around the Bay Area, while you shift your gaze between your kid(s) and views of the Golden Gate Bridge.
RIDE ON A CABLE CAR
You'll likely tire yourself out trying to navigate your way between local attractions on foot. So instead, expedite your travel time along the scenic route when riding the iconic cable cars. Whether you're riding this unique moving National Historic Landmark for transportation or sightseeing, everyone agrees that it's worth getting on.
You'll find cable car stations all around town, making it easy to navigate the city on them. These uniquely-designed vintage cars can be seen cruising along the street-level track through Fisherman's Wharf, Chinatown, Financial District, Little Italy, North Beach, and more. Unfortunately, the demand to ride is so high during peak travel season that you can wait upwards of two hours to ride, and people often hang out at the door.
Although the current system is a significant downside to three lines from the original 23, it remains the last cable car system in the world that's manually operated–watch as the operators turn them around on rotating platforms at the end of the routes! Riders can buy a one-way ticket or purchase an All-Day Passport to hop on and off as they please.
FIND YOUR ZEN AT MUIR WOODS
You don't have to travel too far outside San Francisco to see the giant redwood trees that Northern California is known for. Only a dozen miles away, you'll reach the old-growth forests of the Muir Woods. It's a place full of kid-friendly hiking trails that can calm even the most energetic kids, as they realize just how small they are in the world.
Kids of all ages have multiple lifetimes to go compared to the 800-year-old trees towering in the Muir Woods. Kids who can handle a challenge can attempt the popular Dipsea Trail, which extends to Stinson Beach. Or keep things simple with a hike on the Redwood Creek Trail through the shady groves alongside the namesake creek.
Read More: MUIR WOODS NATIONAL MONUMENT
MARVEL AT THE MOUSE
San Francisco is hours away from Disneyland. However, kids can still experience the magic at the Walt Disney Family Museum. Walt Disney's daughter helped preserve the legacy of her legendary father when she opened this museum in 2009. Now, you can get an insight into the man behind the most "magical place on Earth."
The Walt Disney Family Museum is a campus consisting of three buildings. It holds thousands of artifacts that help tell the story of Walt Disney and his family, including information about his parents, brother Roy, and magical characters.
Browse the multimedia exhibitions across two floors. Hear Walt's voice as he narrates you through permanent exhibition galleries and watch informative videos playing on hundreds of screens. In addition, you can see a scale model of Disneyland, and even free-to-the-public temporary exhibitions curated throughout the year.
Become part of the magical legacy with an Adopt-a-Brick program to leave your mark on the "world of tomorrow."
ROAM THE SAN FRANCISCO ZOO & GARDENS
The San Francisco Zoo and Gardens are always a destination for family-friendly fun during your trip to the Bay Area. Its sprawling 100 acres recreate habitats from around the world. Grab a map and navigate around the park to see your favorites out of 250 different species, or venture into unique habitats to discover new animals.
The African Savannah brings the safari to you as you see elephants splashing around in the shallow waters, giraffes strutting across the grasslands, and a chance to spot the rare black rhino. Next, creep your way into the Cat Kingdom to pay your respects to the king of the jungle, snow leopards, and other big cats. Jetset your way to the Outback Trail, which teleports you Down Under to see kangaroos leaping around with their joes. Later, slide your way over to see the waddling residents of Penguin Island.
Children under the age of 14 even get a discount!
EXPLORE AQUARIUM OF THE BAY
Sitting on Pier 39, the Aquarium of the Bay feels like a gateway between the on-land attractions and the rich underwater world just off-shore of San Francisco. Its 20,000+ marine creatures are an excellent representation of what you'll find inhabiting the San Francisco Bay and the Pacific Ocean.
Kids don't have to worry about missing out on a scuba diving trip, because the underwater views in the 750,000-gallon saltwater tanks in the aquarium provide views just as stunning. Stand against the towering tank wall in the Discover the Bay exhibit to see everything from the beautiful orange Garibaldi fish, the California state fish, to Monkeyfaced eels slithering through the water. You'll get the same underwater glow cast over you as you stroll through the 300-foot tunnel tank, where Sevengill Sharks lurk for their next prey, and winged bat rays fly elegantly above you.
Daily education programs at Aquarium of the Bay let visitors deep dive into the institution's research, conservation efforts, and even see live animal feedings.
ENJOY SOME BEACH FUN
Get ready for some kid-sized sandy footprints in your rental car and hotel room because beach fun in San Francisco is inevitable. Thanks to the lovely coastline of the Golden Gate National Recreation Area, you can always add a beach day to your travel itinerary.
Every day is a great day for the beach in San Francisco. And once your kids set their eyes on the coast, they'll dash across the sand to get their first touch of the cool, refreshing waters of the Pacific Ocean.
The Golden Gate National Recreation Area has several beaches to choose from. The best beach to visit with kids in Ocean Beach. With views of the Golden Gate Bridge in the backdrop and golden sands kissing the teal blue waters of the ocean, it's the perfect setting for swimming, sunbathing, building sandcastles, and surfing.
PADDLE AWAY AT STOW LAKE
Ever since Stow Lake was created in 1893, it's been a place for locals and tourists to enjoy a leisurely escape from the bustling city metropolis of San Francisco. Although it is an artificial lake, it exudes natural beauty that you can't help but fall in love with. When you need a place to relax while still keeping the kids active, this is the place to go in Golden Gate Park.
Head down to the Stow Lake Boathouse for the hourly rowboat rentals to explore the water surface. Paddle past couples enjoying a romantic cruise on the colorful pedal boats past the rock bridge.
When your hour (or two) is over, go for a walk along the roadway circling the lake, originally used for horse-drawn carriage rides. Birds chirp in the trees hanging overhead as you make your way to landmarks like the cascading waters of Huntington Falls and the photogenic Chinese Pavilion set on the lakeshore.
CHOW DOWN AT GHIRARDELLI SQUARE
Chocolate is always at the top of mind when visiting Ghirardelli Square. As the original Ghirardelli Chocolate Factory site, you have plenty of reasons to have the sweet treat on the brain.
Located on Fisherman's Wharf and set along the marina, this former factory has transformed into a popular tourist attraction in San Francisco for chocolate lovers of all ages. The historic brick building constructed in 1890 surrounds the plaza. Instead of housing a world-renowned chocolate manufacturing operation, it's developed into a place for dining, shopping, and hands-on activities that even kids can participate in.
The Ghirardelli Chocolate Factory and Ice Cream Parlor is one of San Francisco's favorite ice cream parlors. It still uses equipment reminiscent of how chocolate was made during the factory's golden era of chocolate production. Warm fudge drenched over the creamy ice cream makes for the perfect contrast of flavors in the signature fudge sundaes that you can enjoy sitting near the square's mermaid fountain.
During the summer, the square is filled with kids. It hosts the Ghirardelli Square Camp with activities like kids cooking classes.
GO BEHIND THE SCENES AT ORACLE PARK
Attending a Major League Baseball game at Oracle Park to cheer on the San Francisco Giants alongside more than 41,000 fans can be the highlight for anyone visiting San Francisco. With your black and orange fan gear and kids fitted with a glove, this home run-hitting baseball squad will keep your attention the entire game.
However, with all the action of America's favorite pastime, it might be challenging to appreciate the award-winning ballpark playing host to all the excitement. If you have a few hours to spare during the Giants' off-season, it's the perfect time to take a behind-the-scenes tour of Oracle Park.
General admission areas are fun, but this tour grants you exclusive access to other areas of the park. You'll feel like a player when standing in the dugout or hanging around the batting cages. Then, get the VIP treatment when you step inside the luxury suite to enjoy premium views of the groomed baseball diamond or overlooking views from the press box.
LEARN SOMETHING NEW AT THE EXPLORATORIUM
San Francisco's waterfront is lined with many attractions, including the Exploratorium sitting on Pier 15. Kids can explore their inner mad scientist, and adults can immerse themselves in mind-boggling exhibitions exploring art, science, and technology.
The Exploratorium invites you for a few hours of educational fun. It provides more than 650 kid-friendly exhibitions that are far more interactive than just being hands-on. Feel the whirling force of a tornado or crouch down to crawl your way through the Tactile Dome. Your mind plays tricks on you while staring into the curved mirror that literally turns your world upside down, and you'll have a new perception of reality when looking through the giant kaleidoscope. There are plenty of colorful lights flashing throughout the exhibits, or dim it down with a walk across the fog bridge.
Indoor and outdoor gallery space includes six different areas to explore with your mind and body.
OR AT CALIFORNIA ACADEMY OF SCIENCES
Research is ongoing at the California Academy of Sciences. Still, you have a chance to see some of the incredible discoveries and information they've uncovered with a visit to the research institute. California's natural history comes to life through its exhibitions that explore biology, geology, and other scientific fields.
Many researchers from the California Academy of Sciences have been distinguished in the industry for their findings. Today, it holds more than 46 million specimens in its collections developed for more than 150 years since its founding in 1853. And it only continues to grow.
Visitors are welcome to visit the California Academy of Sciences to check out its incredible exhibitions. It ranks among the top natural history museums in the world. In addition to browsing its exhibits, there are tons of science talks, film screenings, and hands-on workshops that even kids will enjoy.
And the best part is that kids get free admission on Sunday!
FREE THINGS TO DO IN SAN FRANCISCO
STROLL YERBA BUENA GARDENS
A redevelopment project in downtown San Francisco in 1993 led to the creation of the Yerba Buena Gardens. Now, you have a place to get a bit of fresh air and relax for a moment while exploring the surrounding district.
Yerba Buena Gardens is well-designed, with paved pathways leading past the grassy lawns to decorative features, like colorful flower beds and an artificial waterfall. Walk across the pedestrian bridge linking the garden's two blocks, and enjoy views of the towering office buildings rising on either side of the park.
During the week, busy professionals descend from their skyrise offices to enjoy a lunch break in the serene garden landscape. The weekend brings out local families to enjoy leisure in the warm outdoors.
Scheduled events also cultivate the garden's cultural heritage with the Yerba Buena Gardens Festival. This seasonal festival has events spanning several months, with live music performances, hearing poetry, and more from the talented local artists in the Bay Area.
STEP BACK IN TIME AT MISSION DOLORES
San Francisco's hilltop Mission District is a go-to neighborhood on sunny days. From its historical sights to cultural attractions to having one of the best views of the city, you always have a reason to enjoy the free fun found here.
Mission Dolores, or officially San Francisco de Asís, is a landmark church and the oldest surviving building in the city. Its 18th-century Spanish Mission architecture stands regally atop the hill flanked by two towers. While it's free to snap photos of the landmark, visit during the week when a guided tour is only $5 to learn about the history of the building and unique design features on the inside and exterior.
After stopping by the church, head to the adjacent Dolores Park. You'll likely find the lawn filled with people enjoying sunbathing, reading, and sweeping views of the SF skyline. Add a touch of color to your afternoon by seeing the Balmy Alley and Clarion Alley Murals.
LISTEN TO THE SOUNDS OF THE WAVE ORGAN
The San Francisco Bay is an orchestra of natural sounds for those discerning enough to listen to them. You won't even need tickets to get a front-row seat to hear the musical talents of the bay, thanks to the wave organ art installation set on the local jetty.
The collaborative artistic efforts of Peter Richards and George Gonzalez created this musical structure in 1986, and it has been a favorite attraction for those seeking a bit of free fun. It's undoubtedly one of the quirky attractions to experience.
Step down the tiered waterfront creation that features 25 vent pipes sounding off every time the waves hit them. The bay sounds like a full band with acoustics ringing consistently during high tide. Some say the tones are eerie, while to others, it's a soothing melodic sound that plays the music of nature.
EXPAND YOUR MIND AT CITY LIGHTS BOOKSTORE
Famed poet Lawrence Ferlinghetti used his platform to help establish the City Lights Bookstore in North Beach. It provided a place for Bay Area literary artists to come together to share their latest writings, and for readers to discover new works to fall in love with. Its success was widespread, and it has emerged as one of the most famous bookstores in San Francisco.
City Lights Bookstore is a national landmark, so it's normal for tourists to visit just to get lost in its shelves full of world literature. There's no admission fee to wander the shop's three floors of literary masterpieces. Immerse yourself in the fictional world created by independent authors, read poetry books that inspire your imagination, and even best-selling books released by the in-house publishing company.
Even kids have a designated section to find picture-filled books that they'll likely ask you to add to your list of books to purchase as souvenirs.
HIKE THE LANDS END COAST TRAIL
Walk the edge of the North American continent at the Lands End Coast Trail. You'll nearly tip-toe between the mainland and the Pacific Ocean while enjoying views and landmarks set in your path.
Lands End Coast Trail extends for 1.4 miles one-way to follow an abandoned railway line. These tracks have become a mixture of dirt roads, wooden steps, and other landscape features that help you navigate the clifftop route.
One of the first buildings you'll encounter is the Cliff House, appropriately named for its position perched on the ledge. It houses the unique camera obscura attraction, providing a live camera view of the ocean activities. Sign markers point you to the Sutra Baths to explore the concrete ruins of this once popular public swimming pool. Towards the end of the trail, you'll land at Eagle Point to reward you with views of the fog-covered Golden Gate Bridge.
SEE SF IN 360-DEGREES
Your head nearly touches the sky when standing at the top of San Francisco's Twin Peaks. From 925-feet high, you'll have 360-degree views over the Golden City and the surrounding Bay Area. Originally called "Los Pechos de la Choca," these natural features of Mother Earth cost nothing to enjoy.
Check the weather during your San Francisco trip and save the Twin Peaks for the clearest day. The city was developed around the hills, placing them as the centerpiece — a design that has led to it becoming the best overlooked location.
Drive to the top of the hill and find free parking just before ascending to the top of the grassy hill. During the day, you'll see everything from the iconic pyramid-shaped Transamerica Building towering over the other Financial District skyscrapers, the Golden Gate Bridge stretching over the strait, and Alcatraz Island floating in the bay. Nighttime views are also great to see the red lights emanating from cars traveling down Market Street.
WALK THE GROUNDS OF THE PALACE OF FINE ARTS
In preparation for the Panama-Pacific International Exposition in 1915, San Francisco commissioned several structures to enhance its international appeal. The Japanese Tea Garden showcased its Asian heritage, but was relocated from the original site of the exposition. However, the Palace of Fine Arts building remains in its original position and stands as sophisticated today as it did during the event.
Designed by local architect Bernard Maybeck, the Palace of Fine Arts was erected to exhibit art, but became a work of art in itself. Its spectacular Beaux-Arts style monumental design is complete with Romanesque columns holding up the 164-foot high dome. Walk beneath the rotunda to see decorative bas reliefs carved into the panels.
After a close-up look at the Roman- and Greek-inspired structure, walk around the grounds to see its monumental statue reflected in the pond. It's no wonder why so many people use it for photoshoots, wedding backdrops, and other events.
ENJOY A MUSEUM OR TWO
Tourists are always lucky if they can catch a free admission day in a destination's top museums. So how about making every day your lucky day when taking advantage of San Francisco's free museums.
RANDALL MUSEUM
Learn about nature and the environment around San Francisco with the interactive exhibitions at Randall Museum, before experiencing them in real life with a hike around Corona Heights Park when you exit.
LEGION OF HONOR ART MUSEUM
Save your visit to the Legion of Honor Art Museum until late afternoon, since it's free after 4:30 pm. The European fine art hanging in its galleries makes it feel like you're walking through a palace.
CABLE CAR MUSEUM
San Francisco has plenty of uniquely designed cable cars crisscrossing its streets, but you can see even more variety at the Cable Car Museum. See the collection of vintage cars, learn how they work, and more inside this free museum.
ASIAN ART MUSEUM
Every first Sunday of the month, the Asian Art Museum opens its doors free to all visitors to browse its extensive collection of 18,000 artworks. It hosts permanent and temporary exhibitions, displaying ancient art from more than 6,000 years ago to modern Asian artists.
EXPLORE NORTH BEACH
Many visitors are surprised to discover that North Beach in San Francisco is not a beach. Instead, this lively neighborhood is one to add to your itinerary for daytime fun and nightlife excitement.
Located next to the Embarcadero district, you'll quickly recognize why it's nicknamed Little Italy. Aside from its prominent Italian American residential population, the European-style architecture lining the street houses some of the best Italian restaurants and gelato shops in San Francisco.
One of the must-visit sites in North Beach is Pioneer Park. It's located on Telegraph Hill and crowned by the landmark Coit Tower. Enjoy panoramic views of San Francisco from this 210-foot tower, that many say looks like a firehose, since it was built to honor firefighters.
Columbus Street is one of the vibrant avenues you'll encounter. It's lined with colorful graffiti murals painted for neighborhood beautification projects or simply showcasing local artistic talents.
FOLLOW THE STARS
It can take over six hours driving along Interstate 5 to go from San Francisco to Los Angeles. However, famous TV and film locations in the Bay Area will save you a trip to Hollywood. You can still feel the sensation of the silver screen by visiting landmarks and areas that have become stars thanks to being featured in shows and movies.
Full House was a successful TV show with 192 episodes across eight seasons. Viewers of the sitcom will immediately recognize The Painted Ladies houses shown in the opening credits. Visit Alamo Square Park for views of these beautiful Victorian-style rowhouses with views of Downtown San Francisco. The actual house used as the Tanner-Fuller house is actually located nearby, at 1709 Broderick St.
The Golden Gate Bridge has appeared in countless films. But even the Fort Point National Historic Site at the foot of the bridge got its chance at fame, when it was used in the Vertigo film by Hitchcock. And a lone wooden swing atop Billy Goat Hill is known for its role in the Sense8 TV series.
MUST-EATS IN SAN FRANCISCO
FERRY BUILDING MARKETPLACE
Sitting on the Embarcadero, the Ferry Building Marketplace operates as a ferry terminal and food hall. With 38 restaurants, you'll have your pick of dining options.
Enjoy cultural eats, like the Japanese takeout at Delica, or traditional Chinese tea time in the Imperial Tea Court. Sample fresh seafood at the oyster bars in Island Oyster Co and Hog Island Oyster Bar. And end your meal with dessert from Humphrey Slocombe to try their unique signature flavors.
DOGPATCH
Dogpatch is a historic neighborhood with an industrial atmosphere, where foodies are starting to flock.
Wake up to coffee at the art-filled Dogpatch Café. Scents of fresh baked goods flow daily from the Neighborhood Bakehouse. Grab Italian food favorites like pasta and pizza at Piccino or Marcella's Lasagneria. And end the night with a round of drinks at the prohibition-era Dogpatch Saloon, one of the oldest in the city.
TONY'S PIZZA NAPOLETANA
Head down to Little Italy's Stockton Street to experience the award-winning flavors cooking up inside Tony's Pizza Napoletana. It's so good that its owner Tony Gemignani became the first American to win the Naples, Italy award of World Champion Pizza Maker.
Hope you're not in a rush, because there's a good chance you'll have to wait to try the artisanal style pizzas.
TAQUERIA LA CUMBRE
The red awning hanging over the entrance of the Taqueria La Cumbre makes you confident that it created the first mission-style burrito. So, how could you not try this unique dish?
For more than five decades, it has served this hearty burrito stuffed with rice, baked beans, guacamole, jalapeños, and more to the historic Mission district.
OFF THE GRID
Off the Grid SF Restaurant Week curates a concept dining experience that brings together local food trucks and pop-up restaurants. Dine indoors or in the outdoor courtyard where you can taste the city's best vegan, Latin, Asian, Italian, fusion, and more.
It's a haven for foodies to discover new dishes, or indulge in their long-time favorites.
THE BUENA VISTA
Need a slight buzz in the morning? The Buena Vista Café is where Irish coffee was invented in 1952. Enjoy a splash of Irish Whiskey in your coffee, that pairs perfectly with the caffeine that will be an excellent start to a day of exploring San Francisco.
BOUDIN SOURDOUGH BAKERY
Opened in 1849, the Boudin Sourdough Bakery is one of the city's oldest businesses still in operation. Its bakers put on a show of traditional French baking artistry, as you await the delicious bread that was once a favorite amongst California's Gold Rush miners.
Nopa
Whether referring to the Nopa Neighborhood (short for North of the Panhandle), or the popular restaurant Nopa sitting as a staple of Divisadero Street, it's a place to go for exceptional dining in San Francisco.
The Nopa restaurant always has fresh flavors, with seasonal ingredients used in its wood-fired dishes. Around the neighborhood, you'll find options like Burgers & BBQ for outdoor dining or NYC-style bagels from Schlok's.
FOREIGN CINEMA
Traveling couples can plan a date night at Foreign Cinema, bringing new meaning to dinner and a movie.
Nightfall naturally dims the lights in this outdoor dining space, where you can enjoy Mediterranean-style dishes accompanied by a film screening of independent films. You can even spice up the evening with the wine menu.
LAZY BEAR
San Francisco is home to Michelin-starred restaurants, including the Lazy Bear, which creates a unique fine dining experience. The contemporary dining hall setting has long tables for community-style dining, where you'll have a blast telling your travel stories in between plates of chef-prepared meals. Each dish showcases the flavors of the Bay Area, with seasonal ingredients and locally sourced flavors.
EIGHT TABLES
Splurge on a luxury dining experience at Eight Tables by George Chen. You'll feel like royalty while enjoying an eight-course menu in an elegant dining room setting.
The small dishes are reminiscent of traditional Chinese dining during this prix-fixe dining. Its tasting menu costs $250, and that's before you add in the wine and tip!
THE TONGA ROOM
You don't have to book a stay at the Fairmont San Francisco hotel to enjoy The Tonga Room. The evening will be serenaded by the Island Groove house band, while you enjoy delicious Asian cuisine dishes in its Instagram-worthy dining room. Don't forget to order hand-crafted drinks from the tiki bar.
SEARS FINE FOODS
Wonder what all the hype about the famous 18 Swedish pancakes is for? If you find yourself in Union Square, visit Sears Fine Food. For more than 80 years, it's served these sensational pancakes made from a recipe passed down since it opened.
The historic restaurant also serves American and Italian dishes, for a cultural melting pot of dishes lining its menu.
MORE INFORMATION FOR YOUR TRIP TO CALIFORNIA
YOU MIGHT ALSO ENJOY
WHERE TO STAY IN SAN FRANCISCO
Follow us here: Facebook | Twitter | Instagram | Pinterest | YouTube | MSN | TripAdvisor | Flipboard
All articles belong to 365 Atlanta Family LLC, and all photos belong to us as well, unless otherwise noted. It's all copyrighted. Please don't repost anything elsewhere without asking me first. All rights reserved. This site uses cookies to enhance your experience.
We make no guarantees of any price listed on our site. We are not responsible for content on external web sites linked from ours, including linked resources, an external blog post, any partner site, hotel property sites, or affiliate sites. We only write about places we love in an attempt to help you in your adventures, but we can't guarantee you will love them, too.
Posts may contain affiliate links at no cost to you. Several of our trips are also compensated by the respective tourism boards for the city or state we are visiting. This never impacts how we share the destination with you – opinions are always our own and we pride ourselves on that. We do not sell links or accept unsolicited guest posts under any circumstances. Don't even ask.
United States Copyright, 365 Atlanta Family, LLC
View our Privacy Policy | Subscribe to our Newsletter | Contact Site Owner | View Terms & Conditions | About Us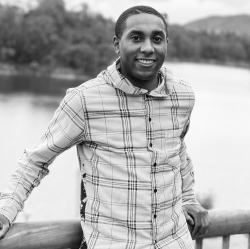 Latest posts by Bryan Shelmon, Staff Writer
(see all)