Close your eyes and imagine sitting on an outdoor patio on a warm, sunny day while tasting wine and experiencing views of lush hillsides stretching toward the coast. While this mental picture might seem like that of an Italian wine region or even California's famous Napa Valley, you'll be surprised to find it located right in Paso Robles.
Famous for its award-winning wine, Paso Robles is one of California's wine regions off-the-beaten track, and visiting here has been the latest trend for wine lovers and makers discovering its charming landscapes. Sip your way through this Central coast city while indulging in the city's history, art, and outdoor scenery.
Here are 17 things to do in Paso Robles that will make you fall in love with this amazing town, too.
WINE, WINE, WINE
You can nearly smell the spirits emanating from the rolling hills while touring around Paso Robles wine country. An estimated 300 wineries and a host of tasting rooms dot the region, making it one of California's top wine regions. Vineyards stretch as far as you can see, and cover 33,000 acres, with the ideal conditions for producing the award-winning cabernet sauvignon, zinfandel, rhône wines, and other grapes that it has become known for. Visiting the wineries here is one of the best things to do in Paso Robles.
Many local wineries welcome visitors to tour their vineyards to see behind-the-scenes of making their signature wine flavors, learn about the family's wine-making history, and enjoy plenty of wine tastings to satisfy the wine-lover inside of you.
Founded in 1979, Eberle Winery is one of the first to establish Paso Robles as a go-to wine destination and offers tours to showcase why. Tours take you through underground caves lined with oak barrels for aging the wines to perfection, before tasting a sampling of its limited annual production of chardonnay, cabernet sauvignon, and cotes-du-robles.
Next, head over to Tobin James Cellars, whose award-winning cabernet sauvignons, merlot, and chardonnay flavors have made it one of the most popular wineries in the region. You'll learn about its history dating back to 1987, before stepping inside the saloon-inspired Grand Antique Bar tasting room to see what the buzz is all about.
Later, journey to the hilltops of the Calcareous Vineyard, where nature plays a significant role in making its wine stand out. You'll learn about the unique calcareous soil, where its name is derived, and how it enriches the vineyards with calcium to create memorable flavors of the signature cabernet sauvignon and other wines. Live music creates the perfect atmosphere for their wine tastings, set against the backdrop overlooking Salinas Valley.
Wine tasting works up quite an appetite, best satisfied by a meal at Thomas Hill Organics, a local farm-to-table restaurant. It maintains the organic traditions of the Central Coast with homegrown creative dishes that bring you back to life after a day of drinking wine.
Make sure to visit the gift shops at the wineries, so you can take the amazing wine home with you.
AND OTHER SPIRITS TOO
With Paso Robles already buzzing with tourists looking to experience one of California's top-rated wine regions, it's led to many other spirit producers barreling into town to capitalize on the region's fame. Now, it's a place where beer, liquor, and ciders are brewing their excitement for visitors.
Beer lovers unite because there's always time for a craft beer walking tour in your travel itinerary. And you won't even need a designated driver for this trip, since there are a handful of breweries to check out within steps of Downtown Park in historic downtown Paso Robles.
Visit Firestone Walker Brewing Company to experience signature brews from the first craft brewery, established in 1996. There are more than two dozen beer options at The Pour House and The Backyard. In addition, Silva Brewing Co. is a transplant from San Diego, that's also joining the local craft brewery trend.
The Paso Robles Distillery Trail awaits those looking for something more robust. With locally made gin, whiskey, brandy, vodka, rum, and more, you'll always find a tasty cocktail to indulge in. RE:Find Distillery, Pendray's Distillery, and Krobar Distillery are just a handful of the trail stops that showcase their production and tasting rooms for hand-crafted concoctions of your vice.
Catch an Uber to the nearby Tin City. This unassuming industrial district now houses various spirit brands, ranging from wine to craft beer to ciders. BarrelHouse Brewing Company, McPhee's Canteen, Tin City Cider Co, and Levo Wine are a selection of more than 15 tasting rooms you'll find in this spirited town where you'll have tours, tastings, and more.
MUSEUMS GALORE
PASO ROBLES PIONEER MUSEUM
The historical building that houses the Paso Robles Pioneer Museum is just as antique as the artifacts that it holds inside of it. Preserved memorabilia displayed in the indoor exhibitions and museum grounds let you relive the pioneering days of the 19th and 20th centuries.
See valuable tools used to improve the life of pioneers, including vintage horse-drawn carriages, experimental flying machines displayed overhead, and equipment used to farm the land. Outside, you'll get to see the well-preserved one-room schoolhouse building and an old jail cell greeting you with the Al Camino Real Bell.
ESTRELLA WARBIRD AIR MUSEUM
Wartime history is forever commemorated at the Estrella Warbird Air Museum. Its collection of restored military aircraft and other vehicles helps tell the story of the machines used during the war, as a way to honor those who fought and the technologies that emerged because of it.
Remnants of the original Estrella Army Airfield remain, like the air tower, to maintain the authenticity of the museum site. Seeing the famous F14 and F16 aircraft is always a favorite while touring the museum's hangars and grounds. Some exhibitions will surprise you, such as the vintage tanks and other military vehicles on display.
MISSION SAN MIGUEL
For more than two centuries, Mission San Miguel has stood as a landmark in what's now known as San Luis Obispo County. The small group tours through the mission are a stark contrast to the more than 1,000 people who lived and worked here once. Docents tell stories of the Salinas Indians while walking you around the historic site.
Passing through the arched pillars to enter the decorative garden and courtyard is no less impressive than when it was created in 1797. All life-sized model figures inside the Model Room recreate the Wine Vat as it was formerly used.
HEARST CASTLE
The enchanting design of Hearst Castle was appropriately dictated by its original name, La Cuesta Encantada. It's one of the most iconic architectural masterpieces included in legendary architect Julia Morgan's portfolio. The castle was built for William Randolph Hearst, whose wealth was accumulated from a newspaper empire, including the Los Angeles Examiner and San Francisco Examiner. His wealth afforded him a residence built for a king, and the Heart Castle surpassed its expectations.
Heart Castle opens its doors to the public to see one of the region's most exotic mansions. A documentary screening of the property in its IMAX theater provides context, as you start your journey winding through the elaborately decorated rooms. Antiques fill the former residence, and you'll see the massive social room for hosting guests, and stunning cypress trees standing erect around the European-villa-inspired pool.
HOT SPRING HEAVEN
Nature presents many wonders in San Luis Obispo County. Not only does it provide the perfect soil for producing wine, but the land is also brewing up its own magic with naturally-heated springs. Paso Robles helps you pair your wine region experience with a wellness weekend getaway, whether you want to soak in a natural pool or natural spa treatments.
The heated grounds beneath the surface help heat local waters to a body-warming average of 96ºF. It's the perfect temperature to relax in the outdoor pools and let the mineral-rich waters engulf you with their healing benefits.
Visitors have several locations to find the ideal hot spring experience while visiting Paso Robles. Paso Robles Inn is a Central Coast retreat destination, where guests have access to five onsite hot springs. Soak yourself in a sulfur-rich pool and natural sinkholes for the ultimate relaxation.
The complete spa experience is yours to experience when booking treatments at River Oaks Hot Springs Spa. Its range of services includes massages, like deep tissue and hot stone treatments. Your skin will radiate from the salt glow treatments, and the natural hydrotherapy and mud baths are perfect to complete a spa day.
Fully immerse yourself in nature with the Franklin Hot Springs. Its hot spring pools help soothe your body, rejuvenate your skin, and relax your mind, while surrounded by birds chirping and pleasant wildlife sightings. There is a nearby campground for overnight stays.
FOR ART LOVERS
The scenic landscapes you'll experience while traveling around Paso Robles and San Luis Obispo County look straight out of a painting. These picturesque views have inspired art and cultivated a thriving art community for everyone to enjoy during their visit.
STUDIOS ON THE PARK
Studios on the Park is an artsy district in Paso Robles that curates the local art community. It gives local artists of all ages a chance to learn, exhibit, and be inspired.
Walk through the district to see exhibitions in The Showroom Gallery, outdoor graffiti walls, and even program classes for kids to learn how to hone their artistic talents.
DEPRISE BRESCIA ART GALLERY
You might encounter local artist Deprise Brescia exhibiting her work at a wine tasting. In case you miss one of her artist pop-ups, you can head down to 10th Street where you'll find her gallery and working studio.
Deprise Brescia Gallery displays her signature "Transformational Energy Art" that brings a touch of spirituality, blended with science into each piece.
BRUNO MUNRO: FIELD OF LIGHT AT SENSORIO
Paso Robles' rolling fields get illuminated at night by the Field of Light art installation by Bruno Munro. Nearly 59,000 lanterns showcase radiant hues of blues, reds, and purples to light your path as you wander through the fields.
SCULPTERRA WINERY AND SCULPTURE GARDEN
Art and wine are a match made in heaven, and you'll get to experience both simultaneously at the Sculpterra Winery and Sculpture Garden. Paved paths wind around the enlarged animal sculptures by John Jagger and Aleah Koury. After, head to the tasting room for tasty spirits while chatting about your favorite sculptures.
GET OUTSIDE MORE
As fun as it will be tasting some of the finest spirits in California, Paso Robles also has several places to keep you in shape and ready for the next wine tasting.
CENTRAL COAST TRAILRIDES
Go horseback riding through the hilly countryside of the local wine region or trek the trails to neighboring towns of the Central Coast with Central Coast Trailrides. Saddle up and go on an hour-long guided excursion where you'll get some of the best views of the hillsides.
LAKE NACIMIENTO
With its elongated shape extending 18 miles long, Lake Nacimiento is an excellent destination for a day at the lake. Go on a hike through the woodlands surrounding the lake, or enjoy water sport fun with waterskiing and wakeboarding. For leisurely fun, rent a boat and slide onto the lake surface via the public ramp, and cruise the 5,000 square foot lake surface to enjoy the surrounding lakefront views or fishing.
MARGARITA ADVENTURES
You'll stay plenty active when you spend the day at the Santa Margarita Ranch. It's chock-full of outdoor fun, like zip lining over the ranch vineyards in a zip n' sip experience, and water fun while touring with your group in a kayak.
In addition, the expansive ranch has plenty of wildlife to encounter on their specially designed group tours.
DAY TRIPS
Looking for a quick trip outside of Paso Robles? The good news is that you're never far from exploring one of the many other exciting destinations around San Luis Obispo County. Add one of these hotspots to your travel plans to see the other attractive destinations nearby to explore for the day.
MORRO BAY
Located on the coast of the Pacific Ocean just 28 miles away, Morro Bay is the perfect place to visit for a seaside day trip. You're in luck when visiting in the spring, because the annual Morro Bay Kite Festival is a must-see. Otherwise, check out landmarks like Morro Rock, or enjoy watersports and hiking in Morro Bay State Park.
PISMO BEACH
As one of California's iconic "Five Cities," Pismo Beach feels like a remote getaway, and it's only a 45-minute drive from Paso Robles. Trade in the California countryside for pristine beaches lined with white sand, and enjoy the laid back beach atmosphere while strolling along the Pismo Pier and promenade.
SAN LUIS OBISPO
Sitting at the heart of San Luis Obispo County, its namesake city is always buzzing with college spirit and wine lovers. It's hard not to compare San Luis Obispo to Paso Robles as you tour inside the 18th century Mission Luis Obispo or experience the wine tasting experiences of the adjacent Edna Valley. See which you prefer!
MORE INFORMATION FOR YOUR TRIP TO CALIFORNIA
WHERE TO STAY IN PASO ROBLES
Follow us here: Facebook | Twitter | Instagram | Pinterest | YouTube | MSN | TripAdvisor | Flipboard
All articles belong to 365 Atlanta Family LLC, and all photos belong to us as well, unless otherwise noted. It's all copyrighted. Please don't repost anything elsewhere without asking me first. All rights reserved. This site uses cookies to enhance your experience.
We make no guarantees of any price listed on our site. We are not responsible for content on external web sites linked from ours, including linked resources, an external blog post, any partner site, hotel property sites, or affiliate sites. We only write about places we love in an attempt to help you in your adventures, but we can't guarantee you will love them, too.
Posts may contain affiliate links at no cost to you. Several of our trips are also compensated by the respective tourism boards for the city or state we are visiting. This never impacts how we share the destination with you – opinions are always our own and we pride ourselves on that. We do not sell links or accept unsolicited guest posts under any circumstances. Don't even ask.
United States Copyright, 365 Atlanta Family, LLC
View our Privacy Policy | Subscribe to our Newsletter | Contact Site Owner | View Terms & Conditions | About Us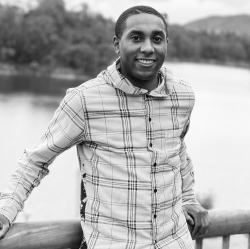 Latest posts by Bryan Shelmon, Staff Writer
(see all)