With lush green forests covering the Sacramento Valley, deep blue waters of the Sacramento Lake, a brilliant yellow sun overhead, and white-capped summits seen on all surrounding peaks between Mount Shasta and Mount Lassen, Redding is a destination that will shock you with colors.
Nature comes knocking at your doorsteps as you explore the region's famous landmarks like Lake Shasta, Mount Shasta, and the Shasta Dam. Redding's history flows seamlessly with stories about the Sacramento River carving its way through town, and paths beaten by miners from the past Gold Rush era. This California city is definitely worth a visit.
Ready for Redding? Here are 13 of the best things to do in Redding CA that you're going to love!
SHASTA STATE HISTORIC PARK
Once a bustling mining town during the California Gold Rush of the 1800s, Shasta State Historic Park preserves all of what's left of Shasta City — weathered red brick buildings vaguely resembling a former business district, known by all the mining region's motorists passing through via Highway 299.
Slow your engines as you approach this eerie ghost town exhibiting evidence of the past. Informational displays spotlight buildings like a barn house, stagecoach, and the Shasta County Courthouse, one of the few restored buildings from the town's heyday. Tour inside for a gallery collection of stunning California art donated by Mae Helene Bacon Boggs, spanning a century between 1850 and 1950.
However, don't expect such a well-curated experience inside each building. Most ruins only give a glimpse at what the structure represented, and archived photos are on display to help you reimagine the city of the past.
WHISKEYTOWN NATIONAL RECREATION AREA
Keep traveling west on 299 from Shasta State Park to arrive at the Whiskeytown National Recreation Area. From the craggy peak of Shasta Bally dominating the skyline, to deep gorges eroded by stunning cascading waterfalls, this designated recreation area lets you truly enjoy the region's unique landscapes.
Whiskeytown National Recreation Area is open to the public to hike, mountain bike, or walk the trail system. Or take a scenic trot through the diverse landscapes on horseback, because the park's 42,000 acres is a lot of ground to cover.
Take the Whiskeytown Falls Trail, one of the top hiking trails, to see the park's centerpiece waterfalls cascading 300 feet down the mountainside. Then, wander down trails that let you uncover forgotten mines riddled with tales about the Gold Rush history in Northern California.
Take in views of Whiskeytown Lake at the Whiskeytown National Recreation Area Visitor Center before trekking the trail to the lake's shimmering shore. Cool off from the day with water recreation like thrilling water skiing, leisure fishing, or adventurous scuba diving to depths up to 30 feet below the surface.
DOWNTOWN REDDING
Get ready to shop till you drop in downtown Redding because between the boutiques and coffee shops, events, and entertainment venues, you'll be ready to shout, 'Shut up and take my money!'
Shaded sidewalks keep you cool while rushing between storefronts. Shop stores like The Pretty Thistle Boutique for the latest trends or browse the curated shopping experience by Gather Downtown, a conceptual marketplace full of unique consignment shops. Get dolled up at the Parlor Downtown salon and stop by Apricot Lane Boutique for the perfect accessories to accent your 'going out' look.
Satisfy your post-shopping hunger at The Park, likely buzzing with foodies lined up to try the latest food trucks rolling around town in one place. And give yourself a pick-me-up with a steaming craft coffee from Brew. You'll need the energy for nighttime entertainment.
End the evening with a show at the historic Cascade Theatre, whose legendary art deco-style marquee still illuminates the streets of downtown, beckoning audiences of over 1,3000 to its live performances. It's one of the city's top attractions, and can't be missed!
LASSEN VOLCANIC NATIONAL PARK
Block out an entire day in your itinerary because you'll want to savor every moment of exploring the heart-racing landscapes of the Lassen Volcanic National Park. Take a deep breath as you walk across active geothermal fields, making you feel like the earth is ready to erupt with each footstep. However, the thrill of adventure into this remote wilderness makes its scenic vistas worth the crusade.
Smoky meadows contrast with the colorful wildflowers miraculously blooming from the volcanic earth. And calm mountain lakes reflect a picturesque scenery only created by the explosive eruptions that shaped the landscape for millions of years.
Climb to the peak of the namesake Lassen Peak, the world's largest plug dome volcano in a region home to all four volcano types — plug dome, cinder cone, shield, and stratovolcano. Walk past the hot mud pools dotting Bumpass Hell, bubbling sporadically throughout this hydrothermal area. Trek the Mill Creek Falls Trail, where a 75-foot waterfall emerges from within the park's woodlands.
A visit here is truly one of the best things to do in Redding CA!
SUNDIAL BRIDGE
If the unusually-shaped Sundial Bridge resembles a piece broken off from NYC's World Trade Center Transportation Hub, it's because Spanish Architect Santiago Calatrava built both iconic structures in the same year!
Opened in 2004, Sundial Bridge is an eye-catching example of contemporary design that's as functional as it is a work of architectural art. Navigating the Sacramento River Trail takes you directly to the bridge, which stretches 699 feet across the Sacramento River to link both sides of Turtle Bay Exploration Park.
Strong cables connect the bridge to the towering 217-foot white pylon, whose cast shadow makes it the tallest sundial in the world. Stand on the grassy fields in the shade to tell time accurately. With the midday sun peaking in the sky, peer 26 feet down to the water surface to see a colony of restless rainbow trout swimming beneath you. Then, as the sundial shadow fades with the night sky, the bridge floor illuminates to light your steps across it.
LAKE SHASTA
It's time to make a splash this trip to Redding, and Lake Shasta is the perfect wet pad. Views of the snow-capped Mount Shasta and the surrounding rugged peaks of the Cascade Mountain Range set the backdrop to California's largest artificial lake.
Lake Shasta is a thriving ecosystem. Lush woodlands along the lake's 360-mile-long shoreline are home to California black bears, black-tailed mule deer, ring-tailed cats, and other forest creatures. And waters abundant with 20 fish species like trout, salmon, and sturgeon, make it a great place to cast a line.
Use the boat ramps to glide your rental boat or kayak to a splashing halt onto the water surface as you climb inside and start your excursion around more than 46 square miles of the lake surface. Be sure to wave at the friendly locals floating on innertubes outside their vessels here at the 'houseboating capital of the world.'
Treat yourself to a seasonal dinner cruise from Memorial Day to Labor Day. You'll take a scenic cruise for two hours, accompanied by a kitchen-prepared, buffet-style dinner and friendly debates about whether calling it 'Lake Shasta' or 'Shasta Lake' is more correct.
SHASTA DAM
Shasta Dam is a site of superlatives. Because with one of the world's largest dams — 8th largest to be exact — forming the state's largest man-made lake, it's hard not to stare in awe at this jaw-dropping structure. From the moment its towering washed concrete walls greet you upon arrival, to getting a peek behind this concrete curtain to see how it all works, Shasta Dam makes an enticing offer for its 2+ million annual visitors.
Every crevice of the Shasta Dam is overflowing with history from when it was built in 1945. Free tours provided by the Shasta Dam Visitor Center start with a 21-minute short film about the dam's construction and functionality. You'll then navigate interior halls, where you'll hear the rumble of the water outside. Stop by the power plant to learn how the dam is a source of hydroelectric power.
The true scale of Shasta Dam is never understood until standing on the top and peering down the 602-foot tall sloping wall as it spans the Sacramento River.
LAKE SHASTA CAVERNS
Get ready to bring out your inner 'Indiana Jones' as you explore the depths of the damp Lake Shasta Caverns. And heads up — it's not a tour, but an experience! Tourists are in for an exciting excursion when signing up to explore inside the Lake Shasta Caverns, because even the journey reaching the cavern mouth is exciting.
Grab your adventure pack, explorer hat, and head north of Redding to begin the journey on a boat ride across the McCloud Arm section of Shasta Lake. The scenic boat ride will take you to the lush Shasta Trinity National Forest at the foot of Mount Shasta. It's all uphill from here, as you ascend 900 feet into the mountains to the caverns.
Knowledgeable volunteers meet you at the entrance to guide you through the ancient cave. Step inside large rooms with stalactites hanging from overhead, while rough walls show evidence of more than 250 million years of erosion.
Read More: 25 Amazing Caves in California You Need to Visit
EATON HOUSE MUSEUM
Members of the Eaton family that once lived in the now-known Behrens-Eaton House Museum are interwoven into Redding history. From judge to sheriff, the Eatons were a prominent family in town, and the house is now used to exhibit another perspective of the town's rich history.
Keep your wallets tucked away, because the Eaton House Museum has been free and open to the public since becoming a museum in 2003. Rooms once occupied by the house's residents now feature preserved historical artifacts dating to the 1800s.
Archive photos provide scenes of the past, while letters fill in the blanks of stories long forgotten in Redding. Original furnishings offer a glimpse into life of turn-of-the-century living in a Victorian home.
TURTLE BAY EXPLORATION PARK
Did you know that Redding is considered the sunniest city in California? So, don't forget to pack your shades if you're planning to spend time outdoors at the Turtle Bay Exploration Park. It offers visitors 300 acres of land, with park features designated for recreation, learning, and, of course, exploration.
Turtle Bay Exploration Park is a multi-complex with activities for all ages. Delve into the past inside the Turtle Bay Museum to see 35,000 artifacts detailing Redding's history. Get your art fix while meandering through the open-air exhibit of the sculpture park.
Where there's nature, there's wildlife. A wildlife center, home to more than 50 animals, is tucked in the verdant landscape of Turtle Bay Exploration. Walk the trails hugging the riverbanks of the Sacramento River and cross the iconic Sundial Bridge.
Kids will be plenty entertained as part of Paul Bunyan's Forest Camp for a day of educational fun.
ENTERPRISE PARK
Disclaimer — visiting Enterprise Park is not for the leisure visitor. Because with professional-grade sporting courts, spacious grass fields, and areas for water fun, it's hard not to get roped into the action at this recreation hub.
While visiting Redding, challenge yourself to get outside and enjoy a bit of playful competition with your family. You'll be 'kickin' n' screamin' while playing a sweat-dripping game at the soccer fields, or see who has the best aim with a round on the disc golf course. Keep the young ones busy at the Kid's Kingdom Playground with ample shade for those mid-day outings.
Turn up the heat at the erupting water volcano. If you just missed the eruption, wait around for six minutes till the next explosion. Later, cool things down at Fantasy Fountain, where you'll have tons of splashing fun.
REDDING SCULPTURE PARK
You've likely seen tons of city halls during your travels. However, Redding City Hall is more than just a place to cross off your list of landmarks to see in town. Spare a moment and hop out of the car to see why this beautiful building is a go-to destination for art lovers.
Community talks and legislation debates aren't the only conversations you'll hear at this city hall. Most of the chatter will be about its three floors of curated artwork from local artists on display. As impressive as these works of art are, the outdoor sculpture garden will be the highlight.
Redding Sculpture Park covers 2.5 acres and features an artistic collection of sculptures. Walk the paths through permanent and temporary sculptures using a mix of mediums like wire, bronze, metals, and scraps that transform these commodities into creative masterpieces.
WIN-RIVER RESORT & CASINO
If you're feeling lucky, a trip to Win-River Resort & Casino in Redding is a must!
In the casino, enjoy a variety of table games like blackjack or high card flush. You'll also find plenty of slot machines here, with everything from new and exciting games to a retro slot collection.
The resort offers a variety of accommodations, from standard rooms to deluxe suites. You'll also find a pool and hot tub. Traveling in a RV? They've got a RV park here too!
Make plans to relax and unwind at the Shasta Strong Wellness Spa. Enjoy massages, facials, and more.
MORE INFORMATION FOR YOUR TRIP TO CALIFORNIA
WHERE TO STAY IN REDDING CA
Follow us here: Facebook | Twitter | Instagram | Pinterest | YouTube | MSN | TripAdvisor | Flipboard
All articles belong to 365 Atlanta Family LLC, and all photos belong to us as well, unless otherwise noted. It's all copyrighted. Please don't repost anything elsewhere without asking me first. All rights reserved. This site uses cookies to enhance your experience.
We make no guarantees of any price listed on our site. We are not responsible for content on external web sites linked from ours, including linked resources, an external blog post, any partner site, hotel property sites, or affiliate sites. We only write about places we love in an attempt to help you in your adventures, but we can't guarantee you will love them, too.
Posts may contain affiliate links at no cost to you. Several of our trips are also compensated by the respective tourism boards for the city or state we are visiting. This never impacts how we share the destination with you – opinions are always our own and we pride ourselves on that. We do not sell links or accept unsolicited guest posts under any circumstances. Don't even ask.
United States Copyright, 365 Atlanta Family, LLC
View our Privacy Policy | Subscribe to our Newsletter | Contact Site Owner | View Terms & Conditions | About Us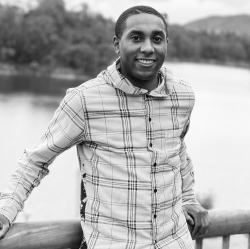 Latest posts by Bryan Shelmon, Staff Writer
(see all)