The San Francisco Bay Area is one of California's most historical, culturally-rich areas. But while San Francisco boasts a bustling tech and foodie scene, just across the bay sits the city of Oakland, offering its own unique perspective of the Bay area.
Trade in the tech giants of San Francisco's Silicon Valley with Oakland's Black Arts Movement and Business District filled with historic black-owned businesses. Coastal views in San Francisco looking out towards Alcatraz Island get replaced with ferry rides to the beautiful nature of Angel Island. And you'll experience a new waterfront leisure spot in the Jack London District, where you'll have bars, urban wineries, and historical attractions.
Oakland brings an identity of its own for travelers looking to immerse themselves in one of NorCal's iconic cities. Here are 18 things to do in Oakland that you need to add to your California bucket list!
REINHARDT REDWOOD REGIONAL PARK
Even on bright, sunny days, sunlight only twinkles to the floor of the Reinhardt Redwood Regional Park as you explore the trails through the East Bay's largest redwood forest. Escape to the hillsides outside of Oakland to witness one of the largest tree species in the world growing over 150-feet above you.
Once used for its timber for construction nearby in San Francisco in the 1800s, Reinhardt Redwood Regional Park was established in 1939 for its preservation. And thanks to its efforts, hikers and nature-enthusiasts can admire it along popular routes like East Bay Hills Trails or the Trail's End Loop.
AFRICAN AMERICAN MUSEUM & LIBRARY
With banners hanging outside the African American Museum & Library showing table figures from throughout black history, it's only a preview to archives it uncovers about the rich African American culture and history seen in Oakland.
Exhibitions inside the African American Museum & Library cover 80 years of African American legacy that continues to flourish today. Across the museum's two floors, you'll learn about the historic 14th Street, known as the Black Arts Movement and Business District, where the museum is located alongside many other successful African American Businesses.
You'll also learn about the history of the former Grove Street, where the first Black Panther Party office was located.
CHILDREN'S FAIRYLAND
When Children's Fairyland first opened in 1950, it was a time when theme parks were just springing up in the U.S. However, for more than 70 years, it has provided hours of fun for family travelers visiting Oakland. It brings imagination to life with nearly 60 recreated storybook tales.
Kids have more than 10 acres to explore the fantasy worlds through themed rides and attractions. Visit the old woman who lives in a shoe or go on an adventure with Alice and Wonderland. Later, get lost in the maze made from playing cards, and Willie the Whale opens its mouth for kids to climb into. And be sure to check out the show at the Open Storybook Puppet Theater, the oldest of its kind in the country.
OAKLAND ZOO
Hitting the century mark is an ode to the success of the Oakland Zoo in creating a zoo experience that lets viewers get an up-close look at more than 850 animals. From exotic animals from around the world to animals native to California, the zoo brings you in close encounters with wildlife.
Oakland Zoo includes themed areas like the African Savannah to see giraffes, tigers, zebras, and more. Or explore other exotic animals like the black bear donning the California flag or the California condor. Enjoy activities like live zoo events, or ride the gondola to the top of Knowland Park for views overlooking Oakland.
A visit here is one of the best things to do in Oakland!
OLD OAKLAND WALKING TOUR
Discover a city of the past on an Old Oakland Walking tour. This 90-minute tour takes you on a walk through the original downtown Oakland district, with many buildings surviving from around the time when it was established in 1852.
Old Oakland is one of the oldest neighborhoods in the city. You'll visit landmarks, like the former Transcontinental Railroad terminal, to learn about its transport history, or wander past the architectural beauties lining Victorian Row.
And if you take one of the free guided tours, tips are always welcome to show appreciation for the expert guides accompanying you on the time travel journey.
MOUNTAIN VIEW CEMETERY
Beneath the manicured lawns of the Mountain View Cemetery lies many notable names from California history. William F. Knowland, the namesake of Oakland's Knowland Hill, iconic Bay area hip-hop artist Mac Dre, and Charles Crocker from Crocker and the Gang, are just a few of the names you'll instantly recognize while touring around the grounds.
Mountain View Cemetery is a sprawling 226-acre cemetery with more than 160,000 burials dating back to the 1800s, and it's still active. It's appropriately named for its gorgeous views overlooking Oakland and the San Francisco Bay.
The cemetery is one of the many design masterpieces by Frederick Law Olmsted, who also designed Detroit's Belle Isle and Central Park in NYC.
OAKLAND MUSEUM OF CALIFORNIA
Built for the people, the Oakland Museum of California uses its collection of nearly two million objects to tell the story of the state. From its permanent exhibitions displayed in its Great Hall to temporary exhibitions and events, it's a place that continues to evolve with California's progress.
Explore California art through exhibits spotlighting everything from PIXAR history to talented local Oakland artists. Dive into the state history through showcases about the Black Panthers and the journey of marijuana being legalized, and the Native tribes who inhabited the region. And you'll get immersed into California's rich natural history through preserved specimens.
TEMESCAL
A visit to Temescal shows Oakland's oldest neighborhood still hasn't lost its step. Instead, recent gentrification has brought new life to the district, making it a popular spot for the trendiest locals, tourists, and hipsters.
Temescal is a lively area for shopping, dining, and leisure. Arrive via Telegraph Avenue to cruise through the heart of the district before hopping out of the car to immerse in the local charm. Wander around Temescal Alley to find cafes, vintage stores, and barbershops housed in former horse stalls and grab a delicious sandwich from Bakesale Betty, where ironing boards replace the dining tables.
Get out and enjoy the outdoors at Lake Temescal by swimming in the gentle waters.
BONSAI GARDEN AT LAKE MERRITT
Paved trails wind around the uniquely shaped trees of the Bonsai Garden at Lake Merritt, providing views of one of the largest collections in the U.S. As soon as you step through the Japanese-style garden gates, you'll enter the verdant gardens decorated with more than 90 bonsai trees.
Bonsai Garden sits in Lakeside Park and is free for the public to admire the works of the volunteers who manage it. They are always happy to share details about the plants, and reveal their delicate grooming techniques to cultivate such a beautiful garden.
LAKE MERRITT
Weekend vibes at Lake Merritt are always enjoyable. Separated from the San Francisco Bay by a dam, this lagoon attracts locals and tourists for water and lakeside fun.
Enjoy water fun at Lake Merritt. Pick up a boat and oars at the boating center and paddle your way around the reflective blue waters. You'll see plenty of geese floating alongside you and on the lakeshores, a trend dating since 1869, when the area was established as the oldest designated wildlife refuge in the U.S.
Dry off on the 3-mile lake loop hiking trail extending around the entire lake. You'll pass through Lakeside Park, past anglers casting their lines from the lakeshore, and people enjoying views from the lawn with afternoon picnics.
EAST BAY WINERY BIKE TOUR
North Oakland's famous wine regions trickle down into the Bay Area, giving you several urban wineries to explore without even leaving town. Cruise along designated routes with biking lanes so that you can indulge in Oakland's finest spirits safely—even after you've tasted a few glasses.
Guided bike tours lead small groups to popular local wineries along a 13.5-mile route. You'll visit, tour, and taste wines from McBride Sisters Winery, Rock Wall Wine Company, Brooklyn West Winery, and more. Each delivers a unique flavor that helps define Norcal as one of the world's top wine regions.
JACK LONDON DISTRICT
The legacy of famed "Call of the Wild" author, Jack London, is well-preserved in Oakland with the Jack London District. Discover the historical sites within the district frequented by Jack London, and even see his childhood home.
The famous Jack London Cabin sits on the waterfront of Jack London Square, exhibiting the humble life of the author where he wrote many of his famous texts. Grab a drink at the historic Heinold's First and Last Chance Saloon to see where he spent a lot of time, or visit one of the modern-day urban wineries at the Rosenblum Cellars.
On Sunday, shop local produce and goods at the Jack London Square Farmers Markets, operating since 1989.
ANGEL ISLAND
Hop on the Tiburon Ferry to cross the San Francisco Bay to reach Angel Island, the largest in the bay. Visitors can spend the day enjoying outdoor recreation in the Angel Island State Park, which offers plenty to do for stunning views, exercise, or sunbathing on the coast.
The natural beauty of Angel Island is an easy-to-reach get away from the busy metropolises on the California mainland. Likened to Ellis Island, it was formerly used as an immigration checkpoint, but now is a place for outdoor fun.
Hike or bike the Ida Trail, taking you to the top of Mt. Livermore for sweeping views of Oakland, San Francisco, and Alcatraz Island.
TILDEN REGIONAL PARK
Venture out to the Berkeley Hills, where you'll find the Tilden Regional Park. It fits so much to do for the entire family within its three square miles, that you'll have to visit to believe it.
Plan to spend the day at Tilden Regional Park. Lake Anza is one of the best features of the park to see groups enjoying lakefront picnics, sunbathing on the sandy shore, or hiking the loop trails around it.
Later, dry off while walking through the botanical garden filled with colorful flora or see if you can hit a hole-in-one at the Tilden Park Golf Course.
UNIVERSITY OF CALIFORNIA BOTANICAL GARDEN
You don't need to be enrolled at the University of California to visit the UC Botanical Garden. This educational walk through more than 34 acres of floral-filled garden landscape provides plenty of knowledge to feed your inner horticulturist.
Home to one of the country's most diverse plant collections, see how many of the 12,000 plants you can identify. You can spot different species of sunflowers, cacti, and medicinal herbs. Seeing rare and endangered plants, like the Delphinium bakeri and monkey puzzle tree seedlings, might inspire your green thumb to plant them.
CHABOT SPACE & SCIENCE CENTER
With space exploration becoming more commercialized, get a head start on learning about sights and attractions in outer space at the Chabot Space & Science Center. Established in 1883, it was light years ahead of its time in inspiring space explorers of the future, and continues to make all visitors see just how vast the universe is.
Browse exhibitions that detail the science and technology of exploring space. There are more than a dozen hands-on activities that even the kids can participate in. Grab a seat in the theatre, whose big screen makes it feel like you're actually blasting off into space, or wait till the evening to peer into the telescopes in the observatory to witness the intergalactic wonders with your own eyes.
GRAND LAKE DISTRICT
You can always find a place to fit in when visiting Oakland. If you're looking for your tribe, spend the day hanging around the Grand Lake district, set along the shores of Lake Merritt. This neighborhood is a place for shopping, dining, nightlife, and entertainment.
In the daytime, go for a stroll through the beautiful Morcom Rose Garden to see vibrantly-colored flowers blooming from May to October. After, dine with friends and family in a mid-century ambiance offered by the Bardo Lounge & Supper Club.
As evening approaches, pick up tickets at will call for a show at the Grand Lake Theatre or jam to rock and roll hits blaring from the speakers in the Heart and Dagger Saloon.
BLACK HISTORY TOURS
Oakland is a city filled with black history everywhere you look. The rich cultural history shaped it into what it is today and is waiting to be rediscovered by visitors. Whether you prefer a guided tour around town giving detailed history, or charting your own route on a self-guided tour, there are many attractions and notable areas that you don't want to miss.
Oakland Black History Tours include visits to 14th Street, where you'll find the African American Museum & Library amongst several other black-owned businesses to support the thriving community. Then, take a trip down the former Grove Street, where you'll pass by the offices of the Black Panther Party, which established their offices here in 1966.
MORE INFORMATION FOR YOUR TRIP TO CALIFORNIA
YOU MIGHT ALSO ENJOY
WHERE TO STAY IN OAKLAND
Follow us here: Facebook | Twitter | Instagram | Pinterest | YouTube | MSN | TripAdvisor | Flipboard
All articles belong to 365 Atlanta Family LLC, and all photos belong to us as well, unless otherwise noted. It's all copyrighted. Please don't repost anything elsewhere without asking me first. All rights reserved. This site uses cookies to enhance your experience.
We make no guarantees of any price listed on our site. We are not responsible for content on external web sites linked from ours, including linked resources, an external blog post, any partner site, hotel property sites, or affiliate sites. We only write about places we love in an attempt to help you in your adventures, but we can't guarantee you will love them, too.
Posts may contain affiliate links at no cost to you. Several of our trips are also compensated by the respective tourism boards for the city or state we are visiting. This never impacts how we share the destination with you – opinions are always our own and we pride ourselves on that. We do not sell links or accept unsolicited guest posts under any circumstances. Don't even ask.
United States Copyright, 365 Atlanta Family, LLC
View our Privacy Policy | Subscribe to our Newsletter | Contact Site Owner | View Terms & Conditions | About Us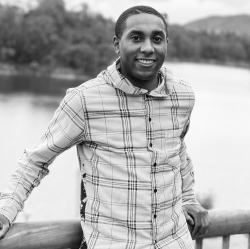 Latest posts by Bryan Shelmon, Staff Writer
(see all)