Just because this town is known as Surf City USA, doesn't mean surfing is all Huntington Beach has to offer. Not only do you have the gorgeous weather that Southern California is known for, but you also have the proximity to Los Angeles as well. (Not surprising since this is still Orange County.) If L.A. starts calling, it's only an hour outside of Huntington Beach, so it's the perfect excuse for a day trip.
Surfer or not, you're bound to find something in Huntington Beach, California to make your travel dreams come true.
Here are 17 things to do in Huntington Beach that you and your crew are going to love.
HUNTINGTON HARBOUR
Snuggled up against both Seal and Sunset Beach, Huntington Harbour is where watersports enthusiasts tend to wind up. At the harbor, you can rent motorcraft, hire charter boats or just enjoy the scenery.
Hundreds of gorgeous waterfront homes flank this harbor, so let your imagination wander at those Cali dream homes. No judgment.
HUNTINGTON STATE BEACH PARK
If you are on the hunt for surf-friendly beaches in southern California, you'll find it here. Huntington State Beach Park is known for its surf, lovely beaches, and recreational spaces. Visitors can walk the paved trail from Huntington State Beach to Bolsa Chica State Beaches.
Late spring, summer, and early fall are the prime surfing times in the Huntington Beach area. Novice surfers are not encouraged to try their hand at these waves, while shortboards are encouraged by the park. Ocean currents at this beach are also "extremely dangerous" because of rip currents, so do be cautious.
BOLSA CHICA STATE BEACH
Like its nearby neighbor Huntington State Beach, Bolsa Chica State Beach is a popular sandy hot spot. Once known as "Tin Can Beach," Bolsa Chica has outgrown its former identity. This is another locale known for its surf, sand, and fun in the midst of Orange County.
Fishers also love this beach area because of its prime fish availability. Bring your fishing gear and try your hand at hooking perch or California corbina.
Camping is also available at this state beach, and the visitor center has exhibits to educate the public about the area. Don't forget your essentials for making s'mores! Beach bonfires are a favorite of visitors at this Cali beachfront.
BOLSA CHICA ECOLOGICAL RESERVE
In close proximity to the state beach by the same name, Bolsa Chica Ecological Reserve is a space for wildlife preservation. This 1300-acre sanctuary protects the homes of all kinds of creatures. According to the state's wildlife website, over 200 kinds of birds have been seen at this reserve, which is all the more reason to protect it.
This reserve has grown significantly over time. From its original acreage of 300 in the 1970s, to over 1300 by 2006, this area continues to be given precedence for protection.
In addition to the reserve itself, the Bolsa Chica Conservancy Interpretive Center gives visitors a more educational approach to conservation. Their exhibits include saltwater aquariums with native marine life, as well as microscopes for guests to see what kinds of itty bitty critters call the wetlands home.
Plus, guests have the opportunity to learn more about why this area is so important to protect.
OLD WORLD VILLAGE
Far and away from the beachfront scene, Huntington Beach's Old World Village is unlike anything you'll find elsewhere in California. This plaza opened in 1978, and it showcases culture from different European countries through their wares and murals. If you take a walk around the village, you can count 18 different European cities represented in mural form.
Even though they're associated with their Oktoberfest celebration, that doesn't mean Old World Village doesn't have offerings for the other 11 months of the year.
Altogether, 50 different businesses await you. Whether you're looking for the Old World Village Church or the Biergarten HB Restaurant and Bar, you're bound to find whatever European delicacy you're on the hunt for. The city is called Huntington Beach, after all.
HUNTINGTON BEACH PIER
As one of the longest piers on the West Coast, the Huntington Beach Pier is something of an iconic structure. Beloved by visitors and residents alike, this pier's aesthetic is everything one loves about a beachfront town. Listen to the waters lapping up against the shore or see a group of old school fishermen fishing off the side. Either way, you have a quintessential beach town experience.
Grabbing a bite to eat at Ruby's is par for the course, as is taking in the views of Catalina Island or the horizon at sunset. Between the shopping and dining, snack shops, and recreation, it's obvious why this is one of the favorite things to do in Huntington Beach, according to TripAdvisor.
A visit here is one of the best things to do in Huntington Beach!
HUNTINGTON CITY BEACH
Off the Pacific Coast Highway, you'll find a long stretch of gorgeous beach. One of California's most iconic beaches, in fact.
Likely dotted with surfers, the beachline off of Huntington City Beach is a whirlwind of activity throughout the year. Here is where you'll find this city's beachfront hotels, campers, or volleyball enthusiasts. Throughout the year, you can find events like The Great Pacific Airshow, the US Open of Surfing, and Surf City Nights here.
Huntington Beach Pier is located here as well. So if you are in need of some snacks, sunscreen, or souvenirs, you don't have far to go. Venture down the sandy shorelines or hit the Huntington Beach Bike Trail. Whatever you choose, you can't miss those legendary views.
HUNTINGTON CENTRAL PARK
At just under 350 acres, Huntington Central Park is Orange County's largest city-owned park. Because of its sheer size, there are tons of recreational activities, like frisbee golf and equestrian trails.
Plus, doggie pals are welcome here too — the Huntington Dog Beach is located at the park. They're even welcome at Park Bench Cafe, which is dog-friendly.
Birders adore this park because of the variety of birds that either come here as part of their migration pattern or live here year-round. Fire pits give visitors a wonderful place to warm up in the chilly evenings, and four different playgrounds will keep the kiddos happy all day long.
DOWNTOWN HUNTINGTON BEACH
When it comes to Huntington Beach, much of the city's attractions are within easy walking distance. That's the case for Downtown Huntington Beach and Huntington Beach Pier, for example. Walking tours through the historic parts of downtown are also available to enjoy if you want to learn more about this iconic city's legacy.
If you're visiting the city during the week, be sure to make the most of Surf City Nights. This is a Tuesday night street fair and farmers market that transforms several blocks of downtown into a pedestrian thoroughfare. You can score some good deals from local shops, grab some fresh flowers or snacks, and indulge in artisan work. You couldn't find better souvenirs than local, handmade treasures.
DUKE'S HUNTINGTON BEACH
Surfing was not a native recreation to Huntington Beach. In fact, it wasn't until Duke Kahanamoku brought the sport to the area in 1925 that it became a phenomenon, according to the Duke's Huntington website. Because Duke introduced the West Coast to surfing, it quickly became a favorite pastime for many watersports enthusiasts.
Duke's Huntington Beach isn't a surf shop, though — it's a restaurant. In fact, it's a restaurant famous for it's delicious dinners and its Hula Pie.
According to the restaurant website, Hula Pie made its way from Maui to Duke's. This delightful dessert is a macadamia nut ice cream pie with a chocolate cookie crust, topped with fudge and whipped cream. When you fall in love with this pie, can you ask if they'll ship it to the Midwest? Inquiring minds must know.
INTERNATIONAL SURFING MUSEUM
Where else but Surf City USA would host the International Surfing Museum? Not only does this museum celebrate surfers themselves, but the boards with which they engage in their sport. One of the museum's big events of the year is Surf City Splash–their annual New Year's Day fundraiser. A day that begins with pancakes (as good years often do) ends with the crowd splashing into the ocean.
Also popular for both visitors and locals is the museum's Surfin Sundays series. Each week, they produce music on the Huntington Beach Pier plaza from 11 a.m. to 5:30 p.m. During the summer, they even have vendors on site all day. Proceeds from the event go to museum programming, though staying for the music is free for everyone.
SHIPLEY NATURE CENTER
Celebrating the area's diverse wildlife, the Shipley Nature Center has over 4,000 feet of trails through a variety of ecosystems. Their trails wander through everything, from oaky woodlands to wetlands. Plus, their center also has an interpretive building to teach visitors about conservation, wildlife, and ecology.
The center's website said it was named for former Huntington Beach mayor Donald D. Shipley in 1974, because of his desire for a place commemorating a bygone California. Now the center not only protects the nature around it, but it also led to the planting of over 50,000 native California plants as well.
NEWLAND HOUSE MUSEUM
A visit to the Newland House Museum is a great way to learn more about the history of the homes in Huntington Beach. This 1898 Queen Anne-style Victorian farmhouse was restored in 1976. It is the oldest, and best preserved residence in Huntington Beach.
The home was added to the National Register of Historic Places in 1985.
Tours are offered on the 1st and 3rd weekends of the month from Noon-4 p.m. Led by docents, you'll learn more about the secrets of the home and the people who lived there.
SURFER'S HALL OF FAME
Much like the Chinese Theatre, the Surfer's Hall of Fame celebrates surfer royalty with hand and footprints in front of a store in downtown Huntington Beach. Huntington Surf & Sport is the background for this handprint Hall of Fame. Among the inductees are icons like Lisa Anderson, Jericho Poppier, Robert August, and Laird Hamilton.
According to HSS' website, the hall of fame was developed to "connect the generations of surfers with a lasting tribute and permanent public showcase for the achievements of those who have shaped and revolutionized the sport."
Not to worry, the grandfather of surfing's popularity in California, Duke Kahanamoku, keeps an eye on things at this hall of fame by way of a statue on the premises.
SEALEGS AT THE BEACH
Not to worry, this is not a reference to getting your bearings on a boat. SeaLegs at the Beach is one of many SeaLegs locations offering libations and nosh.
Here, you'll find casual dinner fare with zero pretension. Except — you can get avocado on some of your traditional sandwich options. You'll never look at a BLT the same way again! Plus with live music, you can't deny the vibe of this place.
DAVEY'S LOCKER
Although not technically located in Huntington Beach, Davey's Locker tours are an easy commute. Their selection of popular whale watching tours departs from Newport Beach, an easy day trip from Huntington Beach.
Some of their whale watching tours can be shared with others, while others can be booked with smaller groups of even just 15. They saw over 2100 whales on their tours in 2020, so you're likely to see them on your excursion!
Other adventurers might prefer a deep-sea fishing trip. Davey's Locker offers those as well! From half day to full day and even overnight fishing trips, this tour provider has you covered. You can expect to see fish such as bass, sheephead, barracuda, and mackerel on your tri.
The company even has daily fish counts on their website to keep you updated on how many of each variety of fish they caught that day with how many anglers they had aboard.
SURF LESSONS
"Out of the water, I am nothing." – Duke Kahanamoku
For newbie surfers, it is definitely tempting to want to learn to surf at Huntington Beach. With their Surf City USA nickname, we can't blame you. Needless to say, there are multiple places to score some surf lessons in this city. Where could be a better place to learn? Don't worry, you don't have to own a board to learn. There are several places to rent one if you really want to hit the waves.
Some of their top-rated surf schools include Banzai Surf School, Caliblu Surf School, Learn to Surf HB, and Surf riders Academy Surf School. Particularly shy surfers will take comfort knowing that some of the lessons are private, while others are in a group setting.
MORE INFORMATION FOR YOUR TRIP TO CALIFORNIA
YOU MIGHT ALSO ENJOY
WHERE TO STAY IN HUNTINGTON BEACH
Follow us here: Facebook | Twitter | Instagram | Pinterest | YouTube | MSN | TripAdvisor | Flipboard
All articles belong to 365 Atlanta Family LLC, and all photos belong to us as well, unless otherwise noted. It's all copyrighted. Please don't repost anything elsewhere without asking me first. All rights reserved. This site uses cookies to enhance your experience.
We make no guarantees of any price listed on our site. We are not responsible for content on external web sites linked from ours, including linked resources, an external blog post, any partner site, hotel property sites, or affiliate sites. We only write about places we love in an attempt to help you in your adventures, but we can't guarantee you will love them, too.
Posts may contain affiliate links at no cost to you. Several of our trips are also compensated by the respective tourism boards for the city or state we are visiting. This never impacts how we share the destination with you – opinions are always our own and we pride ourselves on that. We do not sell links or accept unsolicited guest posts under any circumstances. Don't even ask.
United States Copyright, 365 Atlanta Family, LLC
View our Privacy Policy | Subscribe to our Newsletter | Contact Site Owner | View Terms & Conditions | About Us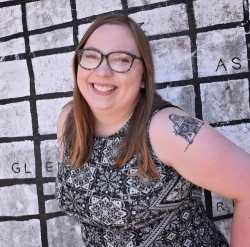 Latest posts by Amanda Finn, Staff Writer
(see all)