California is known for many things, and hot springs definitely top the list! In between working hard, playing hard, and sightseeing during your trip to the Golden State, be sure to add a bit of self-care to your itinerary.
The heated under-surface of California creates the perfect scenario for heated water to boil to the surface and create natural springs. We'll save you all the science talk and show how you can take advantage of these soothing, mineral-rich waters for your relaxation purposes!
So, grab your bathing suit (or birthday suit) and get ready to soak in California's amazing hot springs. Here are some of the best hot springs California has to offer!
THE BEST RESORTS IN DESERT HOT SPRINGS CA
Water is like liquid gold when found in the desert, so visitors especially love the hot springs found in Desert Hot Springs and Palm Springs.
You can look forward to plenty of relaxation as you uncover the spa amenities at 20+ resorts supplying an endless flow of natural hot spring water. You're not too far from Joshua Tree National Park and a quick drive to Los Angeles, so there's plenty of reason to make a wellness day trip or weekend escape to one of these amazing resorts.
THE SPRING RESORT & SPA
Rest and relaxation come at ease when staying at The Spring Resort & Spa. You'll enter a spa sanctuary where you'll have a choice of three pools and en suite luxuries that give you the ultimate pleasures from the moment you awake.
The Spring Resort & Spa is a boutique resort with only a dozen rooms to give you an atmosphere of exclusivity during your stay. You'll get a fantastic night's sleep on the pillowtop beds, before waking up just in time for your onsite spa treatment.
The resort's team of professionals lets you choose from 30 treatments, before soaking in their hot mineral waters.
EL MOROCCO INN & SPA
Feel the heat of the Sahara Desert at El Morocco Inn & Spa. Walking through this Moroccan-themed resort feels like traversing the narrow, sandy-walled alleys of Marrakech, where you'll get the whole experience minus the loud streets.
El Morocco Inn and Spa gives its guests the best of the Sahara. It's hard to miss with its distinct pink façade and Moroccan-style architecture with arched doorways and authentic fabric furniture. It's also hard to forget as you enjoy an authentic Marrakech Melting Massage before turning up the heat in the Far-Infrared Dry Sauna.
DESERT HOT SPRINGS RESORT
Palm trees rise above a mid-century hacienda where you'll discover the Desert Hot Springs Resort. Much of its original architecture has been preserved after being restored into one of the premier bed and breakfast spa resorts in Coachella Valley. With guest passes available for access to its amenities, it's excellent for a day treatment or overnight stay to truly indulge.
Desert Hot Springs Resort is on a mission to make you feel and look good. Start with exercise in the saltwater lap pool before your therapeutic spa session in one of 48 treatment rooms. After, beautify your physical appearance at the onsite salon before your brunch date at the Sunshine Café.
MIRACLE SPRINGS RESORT & SPA
Miracles do come true in Desert Hot Springs, and the Miracle Springs Resort & Spa will prove it to you. Your skin has never looked better when emerging from one of the eight natural hot mineral pools filled with magically healing waters.
Its 110 guest rooms provide views of the palm-tree-shaded pool and mountains from your private patio or balcony. But with as much visual pleasure as the resort offers, you'll love its spa treatments even more. You'll be taken care of from head to toe with full body wraps, facials, and an expertly-done massage to hit all of your pressure points.
LIDO PALMS RESORT AND SPA
Although located in the desert, water is one thing that Lido Palms Resort and Spa is never short on. Its onsite well is far from a mirage as it pumps its own cool natural mineral water to quench your thirst caused by the desert heat, and also provides you with warm water for soaking in.
Lido Palms Resort and Spa has complete control over its water as it purifies it to the perfect temperatures throughout the resort. It creates the ideal space for a wellness retreat with special water therapy treatments, paired with detox and yoga programs.
TWO BUNCH PALMS
The award-winning Two Bunch Palms resort is a modern spa getaway that's rumored to be the location where Al Capone once hid out. Surrounded by the lush greenery of palm trees and forests, you'll understand why it's a place to escape the attention for a bit of soothing privacy.
Relax in the soaking pools filled with geothermal waters that have flowed on the resort's 77 acres for more than 600 years. Then, taste the farm-to-table dishes served in the onsite Essence Restaurant to help its mission of providing healthy, gourmet food.
Later, choose from 35 classes — like a session in the yoga dome or tai chi to get your body moving.
CALIENTE SPRINGS RESORT
Visitors who are "55 & better" will love a stay at Caliente Springs Resort. Sitting in Sky Valley, this resort cultivates a community of people who are 55+, who want to make the most of their golden years.
Van-lifers who've downsized their lives can pull up and park their RVs on the grounds, or vacation-goers can reserve a spot in the available rentals. You'll instantly be welcomed into the community of seniors looking to take advantage of the onsite hot spring pools.
Read More: 30 BEST THINGS TO DO IN PALM SPRINGS, CALIFORNIA
MORE CALIFORNIA HOT SPRINGS RESORTS
INDIAN SPRINGS
While indulging in winery tours across Napa Valley, you'll eventually arrive at the Indian Springs Resort. Its unique Spanish-style architecture pairs perfectly against the surrounding rolling hills and olive trees. There's always time for a 50-minute spa treatment, but you'll surely want to stay longer to indulge further in its amenities.
Indian Springs resort hugs its large mineral pool, which is excellent to splash around in for a bit of fun, or you can simply relax with a glass of refreshing cucumber citrus water.
Read More: 27 FUN THINGS TO DO IN NAPA EVERYONE WILL ENJOY
DR. WILKINSON'S BACKYARD RESORT & MINERAL SPRINGS
Soaking in hot spring pools is just what the doctor ordered, and you'll get the proper treatment at Dr. Wilkinson's Backyard Resort & Mineral Springs. If you're looking for a sign that this is the right place, the retro neon signs boasting its indoor hot spring pools and mineral pools do the trick.
Book yourself for "the works" signature treatment to get the full experience. The mud baths will work wonders, and pools with varying temperatures let you find the perfect degrees for your comfort level.
ORR HOT SPRINGS
The intimate setting of Orr Hot Springs Resort makes it the ideal setting for its clothing-optional policy. With 27 acres exclusively reserved for its wellness retreat, it's a secluded gem found within the Mendocino Coastal Range.
Orr Hot Springs was established in 1858, although its spring is centuries old, and was likely used by Native Americans. It preserves some of the Native heritage by promoting its healing properties and providing yurt accommodations for those who stay overnight.
The ground's geothermal waters flow throughout its pools and baths, while allowing you to meditate to the tranquil sounds of the waterfall hot tub.
BEVERLY HOT SPRINGS SPA
Beneath the traffic-filled streets and busy Hollywood studios around Los Angeles is a natural hot spring whose mineral-rich properties are harnessed at the Beverly Hot Springs Spa. This spa uses 100% of the natural waters discovered in 1910 to create a place where LA's upscale clientele — and those who want to feel like movie stars — can go for self-care.
Beverly Hot Springs Spa's signature treatment is the Body Care, which pairs a massage session and skin treatment. Its relaxing spa ambiance leads you to the alkaline pool to wade in waters at the perfect temperatures between 96-105°F.
ESALEN
The crashing waves on California's rugged coastline ironically create the perfect zen moment while relaxing in the hot spring pools at the Esalen Institute in Big Sur. The outdoor pools here sit hundreds of feet above the Pacific Ocean, offering views of nature's beauty during your visit to the retreat center.
Your mind and body will be thoroughly stimulated at Esalen as it immerses you in its holistic ideals. Education classes teach about effective body movements, or you can simply visit to enjoy private massages and the naturally-heated communal tubs, while relaxing your pores and rejuvenating your skin.
FAIRMONT SONOMA MISSION INN & SPA
The historic Boyes Hot Springs Hotel, popular since the 1920s, has become modernized into the luxurious Fairmont Sonoma Mission Inn & Spa. Even with its many new amenities, like the Sante restaurant and PGA championship 18-hole golf course, guests can still look forward to its signature geothermal pools.
Arched doorways and exposed beams maintain the original mission design of the inn as you navigate the property to the onsite Willow Stream Spa. It offers full-service spa treatments with natural spring pools that ripen your body with the same minerals enriching the surrounding Sonoma Wine Country.
SIERRA HOT SPRINGS RESORT
Sitting in an alpine valley once inhabited by Native Americans, the Sierra Hot Springs Resort is where you'll find these natural mineral waters still regarded as sacred. Experience the enchanting sensations as you dip in natural pools averaging 85-110°F year round. No wonder it was a popular winter retreat area for Natives!
Take a dip in the outdoor Meditation Pool, or spend some time in the Temple Dome Area, which includes a hot pool in a large geodesic dome. You'll also find a Warm Pool here, too.
You'll feel firsthand the healing powers of the waters that revitalize you for other holistic activities at the Sierra Hot Springs Resort. Dine in at the Philosophy Café for organic dishes served seasonally, or explore the hiking trails leading through Tahoe National Forest.
WILBUR HOT SPRINGS
Once a historic mining site from over a century ago, Wilbur Hot Springs is a hidden gem sitting inside a protected nature preserve spanning 1,800 acres. This Northern California health sanctuary takes you away from the nearby busy San Francisco Bay area into a serene oasis inspired by Japanese culture.
The traditional Japanese-style gate opens for guests to enter the resort for an off-grid experience. Step inside the clothing optional 'Flumarium' to soak in flumes with temperatures over 100 degrees at sunrise, get a therapeutic massage, and return to the flumes for the alluring golden hour sunsets.
INN AT BENTON HOT SPRINGS
Picture yourself soaking in warm natural hot spring pools while watching the sun cast its glow over the snow-capped White Mountains in the distance. This picture-perfect moment keeps visitors coming to the Inn at Benton Hot Springs, which provides accommodation experiences catering to all traveler types.
A retro-designed house from the mid-1900s features the popular bed and breakfast inn where you'll be just steps from your room door to the tranquility of the hot springs. Alternatively, pitch a tent to fully immerse in nature while enjoying the beautiful setting.
SYCAMORE MINERAL SPRINGS RESORT & SPA
With over a hundred acres of natural spring water flowing throughout Avila Valley, you're never far from water when staying at the Sycamore Mineral Springs Resort & Spa. It's just a short drive to Avila Beach for those who prefer the ocean, but it can be as close as stepping out onto your private balcony to enjoy your private hot mineral spring tub.
Each of the 72 rooms and suites at the resort has access to its own tub. You'll also want to spend time outside your room at the award-winning spa, or to meet other guests at the community Oasis Waterfall Lagoon.
HARBIN HOT SPRINGS
Founded in 1853, Harbin Hot Springs ranks among California's oldest hot springs. For more than a century, visitors have come to this health refuge seeking body and soul rejuvenation and left in high spirits thanks to its natural onsite spa treatments.
Stay overnight or come for a day visit to soak in the spring-fed pools or sunbathe on the sundecks. New age treatments, like the Watsu aquatic body treatments and Shiatsu massages, are signature offerings at Harbin Hot Springs.
RIVER OAKS HOT SPRINGS SPA
The secluded atmosphere at River Oaks Hot Springs Spa gives visitors much-needed privacy while customizing their spa experience. This artesian thermal mineral spa has a menu of offerings for anyone to find and achieve balance in their life — mind, body, and spirit.
Enjoy a glass of wine along with views of the rolling hills in Paso Robles in the outdoor tubs, or reserve an hour session in the wood-lined hot tub Jacuzzis for a steamy, indoor pool experience. Its spa experts provide therapeutic Swedish massages and full body skin therapy and facials.
Read More: 17 BEST THINGS TO DO IN PASO ROBLES, CALIFORNIA
AVILA HOT SPRINGS
Discovering the Avila Hot Springs was a lucky accident when oil drilling in 1907, and shortly after was transformed into one of California's most popular hot spring destinations on the Central Coast. It's where the entire family can enjoy the natural artesian waters together, whether splashing around the swimming pool or soaking in the hot spring tubs.
Avila Hot Springs is known for relaxation and leisure. The hot spring tubs relax your body before getting your adrenaline pumping on the slide down the water slide into the kid-friendly swimming pools.
Read More: 15 OUTSTANDING THINGS TO DO IN SAN LUIS OBISPO | 17 THINGS TO DO IN PISMO BEACH FOR FUN IN THE SUN
RUSTIC AND NATURAL HOT SPRINGS CALIFORNIA
DEEP CREEK HOT SPRINGS
Need a break while trekking the Pacific Coast Trail? Take a detour on the trail to reach the Deep Creek Hot Springs. This unique section of the Mojave River has carved itself into a deep, narrow gorge within the San Bernardino Mountains to create a swimmable pool that attracts weary hikers.
There is no need for reservations, because the Deep Creek Hot Springs are natural springs for wading in the mountains, more than 3,000 feet above sea level. Staying at the nearby campgrounds means that you won't have to rush off too soon.
WILD WILLYS
The end of the quarter-mile boardwalk near Mammoth Lakes guides you directly to Wild Willys Hot Springs. This set of two natural springs is the most popular of the many springs found outside of town.
Wild Willys, aka Crowley Hot Springs, is open year round. With temperatures averaging between 95-105°F, you'll even see people soaking in the steamy waters during a snowy winter day.
Splash around in the large spacious pool if you're visiting with several people. For couples looking for a rustic hot spring to enjoy, the shallow smaller pools seem perfectly made for two.
SESPE HOT SPRINGS
Sespe Hot Springs comes to life from March to June, when the lush greenery surrounding the spring pools is at its most vibrant, dotted with colorful wildflowers for even more visual appeal. Navigate your way through the Los Padres Forest along the Sespe River Trail or Johnson Ridge Trail on horseback to reach the rugged springs.
The pebble-lined pools formed from naturally flowing water are a hot spot—no pun intended—for backpacking hikers, who surely deserve a soothing reward after venturing miles into the forest.
TRAVERTINE HOT SPRING
The High Sierra Mountains create an excellent focal point while soaking in the mineral-rich waters at the Travertine Hot Spring. Minerals seep into the water from limestone rocks, from which the hot spring is named.
Drive down the dirt road from Jack Sawyer Road to reach two naturally-formed pools with water reaching temperatures of 100°F. These were once the territory of the Paiute Native American tribes, but now the only civilization you'll encounter are a couple of other rugged hot spring seekers in the know.
VICHY SPRINGS RESORT
Breakfast is served every morning for guests staying in the cottages at Vichy Springs Resort, before starting their day of relaxation. Begin with a leisurely stroll around the 19th century resort's private grounds to reach the tumbling waters of the Chemisal Falls Pool for a morning dip. Then, return in time for your hot stone massage to relax your body after the hike.
During the afternoon, swim a few laps in the Olympic-sized swimming pool and later soak in the champagne bath filled with bubbly carbonated waters, identical to that in Vichy, France.
TASSAJARA ZEN MOUNTAIN CENTER
When the San Francisco Zen Center was looking to expand in 1967, it turned its attention to the site of the now Tassajara Zen Mountain Center. It was developed around a natural hot spring in Los Padres National Forest to establish a Zen Buddhist monastery and a wellness retreat welcoming all who come to visit.
Feel the Zen of nature while sitting in the outdoor soak pools, fully immersed in the beauty of nature. The Tassajara Zen Mountain Center is open seasonally between late spring and summer.
GROVER HOT SPRINGS STATE PARK
Breathe in the fresh scent of nature when visiting Grover Hot Springs State Park. Thanks to a lack of sulfur, like you'll find in other natural hot springs, you won't get the unpleasant smells while soaking in the mineral waters here. However, you will encounter its unique green waters, seeming to reflect the forest-lined setting at the foot of the Sierra Nevada Mountains.
Due to a recent forest fire, the park is currently being rebuilt to re-open the springs to the public for overnight stays. The good news is that it's open for day use, and you can also enjoy hiking the Waterfall Trail and other scenic routes.
PULKEY'S POOL HOT SPRINGS
If Pulkey's Pool Hot Springs seems too perfectly situated to be a natural pool, that's because you're partially correct! Also known as Hilltop Hot Springs, it's an artificial pool created from stone and filled with water pumping up from the ground via a controlled pipe system.
Kick up the water flow into the pool via the valve to raise temperatures up to 110°F, or cool it down to temperatures suitable for everyone you came with. Its perfect position perched on a plateau near Mammoth Lakes gives you panoramic views of the Long Valley Caldera. Everyone will have a picturesque view when sitting in the pool, no matter what direction you face.
BUCKEYE HOT SPRINGS
The steamy waters flowing from the Buckeye Hot Springs cool down as they flow over the waterfall into the three natural pools below. This hidden gem in the Toiyabe National Forest feels like a natural spa, and you're likely to have it all to yourself when you visit.
If you've never been to a natural grotto, the summer is the best time to experience the Buckeye Hot Springs. Travertine cliffs and boulders create the pool setting for water to flow. Stand beneath the falls to let the warm, trickling water gently massage you before lounging in the pools to the soothing sounds of the nearby Buckeye Creek.
SHEPHERDS HOT SPRINGS
Steam rising from Shepherds Hot Springs pool lets you know it's time to step inside and let the revitalizing waters work their magic. Although the short hike to reach the spring is something everyone can do, it's only a piece of the reward waiting for you at the end.
Don't expect a full body soak at Shepherds Hot Springs, because the water is only two feet deep. Instead, swing your legs into the waters and sit your bum on the concrete ledge and enjoy the views of the surrounding Eastern Sierras. With views like these, you'll see why it's one of the favorites of the Mammoth Lakes hot springs.
CRAB COOKER HOT SPRINGS
Turn on the red valve at the artificial Crab Cooker Hot Springs, and you'll feel sensations as if you were one of the clawed crustaceans being prepared for a gourmet meal. With temperatures able to reach over 150°F and up, you can be sure that you're sitting in the hottest hot spring near Mammoth Lakes.
As tempting as it is to prove the hot spring name correct, leave the actual crab legs behind and bring only yourself and optional clothing to the site. It's an excellent choice for a wintertime hot spring visit to enjoy the sizzling waters and views of the winterized Long Valley Caldera landscape.
TECOPA HOT SPRINGS
Although the Tecopa Hot Springs are found in Death Valley National Park, its therapeutic waters will bring you to life as you soak in the heated waters. With the natural hot spring water reaching temperatures between 90-95°F inside one of the hottest places on Earth, don't be shy to bare it all when sitting in them. Shedding your clothes is often recommended, because you'll get a fresh coat of the healing mud while in the water.
You'll find several hot spring resorts and campgrounds near the Tecopa Hot Springs with their own spring-fed tubs, but it costs nothing to soak in the natural pool.
MONO HOT SPRINGS RESORT
Of all the fun outdoor activities to do in the Sierra National Forest, it's the natural pools near the Mono Hot Springs Resort that always make it to your bucket list. Don't be fooled by the name, because there are more than a dozen pools to discover tucked within the forest's Kaiser Pass.
The wilderness shows off its beauty in different ways at each pool. You can find waters boiling naturally at temperatures over 100°F, shaded pools lined with lodgepole pine trees and views overlooking the San Joaquin River basin. At the same time, another has a large boulder, popular for sunbathing.
GAVIOTA HOT SPRINGS POOL
The Gaviota Peak Trail takes you up nearly 2,500-feet at its summit for an incredible overlook of the Pacific Ocean and the Santa Ynez Mountains. Before making it to the end of the three-mile hike, the distinct sulfur smell will cause you to detour to the Gaviota Hot Springs. Once you get accustomed to the natural scent emanating from the waters, you can finally enjoy the healing waters to soothe your muscles before completing the rest of the hike.
Choose between the hotter upper pool or the lower pools, both with cloudy blue waters averaging between 95°F to 100°F. The rock-lined pools shaded by overgrown brush will feel like a tropical getaway.
SAN JUAN HOT SPRINGS
Visiting the San Juan Hot Springs used to be all the hype during its past hey-days. The site was formerly a lively resort destination in the 1800s, complete with guest amenities like an Olympic-sized pool and hot tubs that were eventually abandoned. Then later, it became a hippie hangout during the 1960-70s. But through all its history, the defining hot springs never went away and continue to rise to the surface in small pools.
Hike through the Cleveland National Forest, and you can still see the large wooden sign to the 'San Juan Capistrano Hot Springs,' as it was once called. Several remnants remain to remind us of its lively past, like rock pools and rock stairs.
SALINE VALLEY HOT SPRINGS
Only the adventurous will make it to the Saline Valley Hot Springs because you'll need to do a bit of off-roading to reach them — unless you want to walk the 35 miles from the main road. These pools were an oasis designed by the local community in the 1980s after the miners cleared out, and they remain a therapeutic escape for couples and groups.
The rest of Saline Valley appears to be a barren landscape compared to the artificially-designed rock pools fed from the local hot spring. The "Saline Warm Springs" title is relative, as the popular Wizard pool can average between 105°F and 112°F. If one pool is crowded, there are always other options between the lower, middle, and upper springs.
REMINGTON HOT SPRINGS KERN RIVER
Raft along River Kern to reach its famous hot springs just off the riverbanks. While you float past the more commercial Miracle Hot Springs and the Delonegha Hot Springs, be sure to stop by Remington Hot Springs for one of the most natural of the River Kern Springs.
Found in the Sequoia National Forest, the Remington Hot Springs are a set of artificial pools made from locally sourced rocks. They springs are set right on the banks, so you can dip your hand into the river to feel the temperature contrast.
It was once a resort spring that was later abandoned and is now open to the public to enjoy for free.
MORE INFORMATION FOR YOUR TRIP TO CALIFORNIA
YOU MIGHT ALSO ENJOY
WHERE TO STAY IN CALIFORNIA
Follow us here: Facebook | Twitter | Instagram | Pinterest | YouTube | MSN | TripAdvisor | Flipboard
All articles belong to 365 Atlanta Family LLC, and all photos belong to us as well, unless otherwise noted. It's all copyrighted. Please don't repost anything elsewhere without asking me first. All rights reserved. This site uses cookies to enhance your experience.
We make no guarantees of any price listed on our site. We are not responsible for content on external web sites linked from ours, including linked resources, an external blog post, any partner site, hotel property sites, or affiliate sites. We only write about places we love in an attempt to help you in your adventures, but we can't guarantee you will love them, too.
Posts may contain affiliate links at no cost to you. Several of our trips are also compensated by the respective tourism boards for the city or state we are visiting. This never impacts how we share the destination with you – opinions are always our own and we pride ourselves on that. We do not sell links or accept unsolicited guest posts under any circumstances. Don't even ask.
United States Copyright, 365 Atlanta Family, LLC
View our Privacy Policy | Subscribe to our Newsletter | Contact Site Owner | View Terms & Conditions | About Us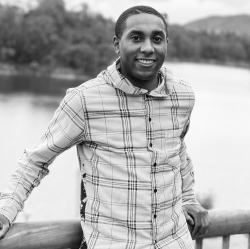 Latest posts by Bryan Shelmon, Staff Writer
(see all)