We're not joking — La Jolla, California is paradise! Considered the "Jewel of San Diego," this southern California area is where you'll go to find moderate year-round temperatures in the 70s, nearly a dozen unique beaches for water sports and diverse marine life offshore, and La Jolla Village for shopping, dining, culture, and entertainment.
If you're visiting the San Diego area, make sure to carve some time into your itinerary to experience this seaside haven that always entices its visitors to stay longer than expected. But don't worry, you'll be in the good company of friendly locals who'll show you how to revel in the beach town atmosphere.
Ready to explore this amazing seaside area? Here are 17 things to do in La Jolla that you and your crew will love.
LA JOLLA COVE BEACH
Once you lay your eyes on La Jolla Cove Beach, you'll understand why it's considered a gem of San Diego. Rugged cliffs shield the cove from the rough Pacific Ocean waters, creating an oasis for swimming, sunbathing, and everything in between. A visit here is one of the best things to do in La Jolla!
La Jolla Cove Beach is one of the most beautiful beaches. Stop by the lifeguard tower for a post of updated info, like whether the water conditions are ideal to snorkel in the deep waters to see the vibrant Garibaldi fish, or kayak the nearby sea caves, or explore the local tide pools during low tide, or whether it's best to stay on shore and soak up the sun or shade amidst the coastal views.
TORREY PINES STATE NATURAL RESERVE
The endangered Torrey pine tree doesn't grow everywhere. With San Diego County being one of the only places in the world to see them, these wind-bent trees are a spectacle to see at the Torrey Pines State Natural Reserve.
Hiking is one of the best things to do in Torrey Pines State Reserve. Lace up your hiking boots for a series of moderate hikes, like the Broken Hill Trail, Razor Point Trail, and Yucca Point Trail. Wind through the California sagebrush and chaparral on the pine-scented trails to reach viewpoints atop coastal bluffs, where you'll see expansive views of the shoreline's beaches.
BIRCH AQUARIUM AT SCRIPPS INSTITUTION OF OCEANOGRAPHY
Preview what's to come if you decide to go scuba diving in La Jolla when you visit the Birch Aquarium at Scripps Institution of Oceanography. Its floor-to-ceiling tanks exhibit 380 different species, re-created in 60 habitats, ranging from the Indo-Pacific coral reef ecosystems to the tropical waters of Baja California in Mexico.
Stand and admire the vibrantly colored sea creatures thriving in the aquarium exhibits. The Garibaldi California state fish swim abundantly, and you'll see rescued Loggerhead Sea Turtles enjoying their new lives. The miniature fairy penguins are one of the latest additions adding to the attractions that draw more than 500,000 people every year.
Also, just announced: Birch Aquarium is now the only place west of the Rockies where you can see Little Blue Penguins in person. This little guys are the cutest things, standing at less than a foot tall and weighing under 3 lbs. Their new home is the largest addition this aquarium has seen in over 30 years, with a 2,900-square-foot habitat featuring an 18,000-gallon pool, multiple cozy burrows, a sandy beach and native plants that mimic the coast of Australia and New Zealand, where these penguins can be found in the wild.
SCRIPPS PIER
One of the most iconic photos in La Jolla is the underbelly of the Scripps Pier converging at the horizon. Since the pier is not open to the public to walk on, photography is the next best thing.
The current Scripps Pier is a rebuild from the original 1916 structure and now extends 1,000 feet into the Pacific Ocean. However, unlike other famous California piers, it's actively used for research. Oceanography scientists are the only people you'll see walking atop it.
As for us visitors, we can enjoy views of the iconic structure from either side of Scripps Beach. Snap photos during sunset for dramatic ocean landscape images or watch surfers hanging ten as they approach the shore.
WINDANSEA BEACH
There will be plenty of wind and sea while standing on the coastline of the Windansea Beach, although its name derives from the former Windansea Hotel that was located here on the waterfront.
Once you reach the foot of the grassy bluffs, you'll arrive at ocean-washed sands lined with sunbathers looking to escape the tourist-filled shores of La Jolla Cove. As one of the La Jolla surfer havens, expert riders can be seen lounging by the historic palm-topped Surf Shack in between sessions. It's one of the best spots for surfing in La Jolla Cove, thanks to the underwater reefs creating large waves.
LA JOLLA SHORES BEACH
Whether enjoying the coastal views above the ocean surface or deep-diving to explore the depths of the ocean floor, La Jolla Shores Beach is a treasure trove of outdoor activities.
Upon arriving at the beach, you'll immediately smell the resident sea lions, but the refreshing ocean breezes will soon blow the scents away. Start your day by renting bikes to cruise the palm-tree-lined boardwalk before getting into the water.
The La Jolla Underwater Park is just offshore, designated to preserve the rich marine life inhabiting it. Companies offer guided kayak tours to coastal sea caves, and even close encounters during whale watching. Go scuba diving in August and September, which is the best time to see leopard sharks lurking on the ocean floor.
MARINE STREET BEACH
If you hear locals raving about the "whomp," it means that it's time to venture to the end of Marine Street. The paved roadway instantly transforms into a sprawling beach lined with white sand, where La Jollans still feel like they have a piece of undiscovered beachscape to enjoy local pastimes like surfing, bodyboarding, and beach volleyball.
Marine Beach is a destination for those in the know seeking to ride the beautifully carved water tubes or dive to witness the underwater kelp beds. If you've got game, join the friendly players on the Orange Court for a competitive game of beach volleyball.
SUNNY JIM SEA CAVE
Did you know that the Sunny Jim Sea Cave is the only sea cave in California accessible by land? So, with two options to reach it, there's no reason not to include it on your La Jolla bucket list — even if you're uncomfortable navigating the waterways to it via kayaking.
Sunny Jim Sea Cave was naturally carved into the coastal sandstone cliffs. You can visit The Cave Store for an artificially-designed route leading to an overlook inside the cave. Hold onto the rails as you descend the damp 145 stairs tucked between the narrow cave walls, before reaching the scenic cave opening. You may even see seals and sea lions inside!
MUSEUM OF CONTEMPORARY ART SAN DIEGO
The Museum of Contemporary Art San Diego (MCASD) is topped with an architectural rendition mimicking the California crane flower, making it one of the most unique buildings in La Jolla. However, its modern art exhibitions inside are just as jaw-dropping as the waterfront views you'll have outside.
MCASD is the second location of the museum to house the expanding collection of more than 4,700 contemporary masterpieces, dating from 1950 to the present day. Browse the colorful and artistic creations in the Edwards Garden Gallery and enjoy views from the museum café.
CHILDREN'S POOL BEACH
From the sights of sea lions and seals lounging at the water's edge of Children's Pool Beach, hearing their loud barks, or the delightful (sarcasm) scents coming from them, it's a place where the local wildlife will surely overwhelm your senses. However, it's no doubt that these creatures know a great beach when they see one, because the waves here are some of the gentlest and the sand the most comfortable.
Also known as Casa Beach, it's kept in its pristine conditions thanks to a historic wall from the 1930s, specifically designed to form a barrier for safe swimming for children — although seal pups are likely the only kids you'll see here.
NATIONAL GEOGRAPHIC'S FINE ART GALLERY
Flipping through the pages of any National Geographic magazine will reveal spectacular images of nature and wildlife. We've all ripped out the pages to tape on our walls for inspiration of destinations to visit, or rare photos of our favorite animals, but the images lining the exhibition walls of the National Geographic's Fine Art Gallery are no magazine cutouts.
The gallery presents high-resolution photos shot by official National Geographic photographers, that nearly place the viewer in their worldly sceneries because of their definition. Visit the La Jolla Shopping District to admire these award-winning photos viewed like true art masterpieces.
LA JOLLA MARKET
Since 1998, a scene created by just over a dozen local farmer vendors has ballooned into a lively Sunday market with more than 150 vendors, live music, and activities that bring the entire family out.
Sunshine or rain, vendors at the La Jolla Market will have their tables well-prepped beneath the sea of white tents, as tourists and locals converge in the open-air space. Shop fresh produce and meat from California farmers, chat with local small businesses about their products, support artisans with purchases of unique handicrafts, and take the ready-to-eat meals over to the lawn for an onsite picnic.
Consider it your good deed for the trip, because all proceeds support the La Jolla Elementary School's art programs and classrooms.
PROSPECT STREET
In case you only packed beach wear when visiting La Jolla, make sure to stop by Prospect Street for the best shopping in town. In an area best referred to as La Jolla Village, along with Girard Street, you'll find everything from your high-end designer shops to boutique stores selling unique products.
Get energized for your shopping spree at Better Buzz Coffee. Shop trendy designer wear at Heavenly Couture and Jaegar Lecoultre, paired with accessories from Pomegranate to spruce up your wardrobe with Cali-flair. In addition, you'll find tons of cool vintage goods and home décor in Ark Antiques.
If you're feeling fancy, grab a few cocktails from We Olive before venturing into the art galleries lining Prospect Street to bring out your inner art connoisseur.
WIPEOUT BEACH
During high tide, the rocky coastline at Wipeout Beach gets hidden by the sea. Unless you're an expert at surfing the wild waves, it might be a place you want to stay away from, that is, until the waters settle during the low tide! There are a few hours of the day when Wipeout Beach becomes one of the top beaches to visit in La Jolla.
Low tide at Wipeout Beach reveals its best features: tide pools and sea caves. Tide pools dot the beach and hold some of the ocean's diverse wildlife like hermit crabs, sea anemones, chitons, and starfish. Just be sure to keep an eye out for the tide so you don't get washed away when the high tide comes back.
TORREY PINES GLIDERPORT
Run down the bluffs at the Torrey Pines Gliderport and let the breezy westerly wind whisk you high into the sky on an exhilarating flight over the Pacific Ocean. With close to a century in operation, you'll be relieved that they advanced past their car-tow gliding origins to a more flier-safe experience that even first-time flyers can enjoy.
All ages are welcome to experience the flying sensation. Hang gliders and paragliders man the colorful parachutes and flying machines along with an expert, who will take you on the flight of a lifetime hundreds of feet in the air above the water.
GEORGE'S AT THE COVE
When making reservations to eat at George's at the Cove, you'll need to specify which restaurant you're referring to. This unique dining experience is three restaurants in one, each delivering a special menu to eat amidst oceanfront views.
Whether you're looking for fine dining on the waterfront or casual dining with a view, you'll find it at either of the levels at George's at the Cove. Every dish on its curated three-course menu is cooked with savory flavors and seasoning, served in an upscale eatery setting. So, grab a seat on the Ocean Terrace to try signature meals from the bistro menu, or sit at George's Level2 to liven up the evening with its cocktail menu.
MAP AND ATLAS MUSEUM OF LA JOLLA
After a visit to the Map and Atlas Museum of La Jolla, you're guaranteed never to look at a map the same again. Google Maps has nothing on the 200+ never-before-seen maps inside this private collection, that's now open to the public to enjoy for free!
More than 500 years of map-maker expertise, in a field officially called cartography, gets revealed inside this museum. Take a self-guided tour and see early renditions of California to see how its shape and size evolved over the years as it was more thoroughly explored. You can also see how cartographers viewed the European and Asian continents. You'll even see maps that provide a glimpse to where its designers thought the Heavens were located.
MORE INFORMATION FOR YOUR TRIP TO CALIFORNIA
YOU MIGHT ALSO ENJOY
WHERE TO STAY IN LA JOLLA
Follow us here: Facebook | Twitter | Instagram | Pinterest | YouTube | MSN | TripAdvisor | Flipboard
All articles belong to 365 Atlanta Family LLC, and all photos belong to us as well, unless otherwise noted. It's all copyrighted. Please don't repost anything elsewhere without asking me first. All rights reserved. This site uses cookies to enhance your experience.
We make no guarantees of any price listed on our site. We are not responsible for content on external web sites linked from ours, including linked resources, an external blog post, any partner site, hotel property sites, or affiliate sites. We only write about places we love in an attempt to help you in your adventures, but we can't guarantee you will love them, too.
Posts may contain affiliate links at no cost to you. Several of our trips are also compensated by the respective tourism boards for the city or state we are visiting. This never impacts how we share the destination with you – opinions are always our own and we pride ourselves on that. We do not sell links or accept unsolicited guest posts under any circumstances. Don't even ask.
United States Copyright, 365 Atlanta Family, LLC
View our Privacy Policy | Subscribe to our Newsletter | Contact Site Owner | View Terms & Conditions | About Us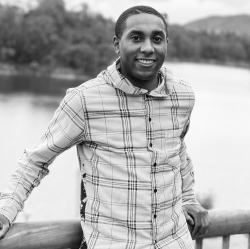 Latest posts by Bryan Shelmon, Staff Writer
(see all)