When the weather warms up and you're ready for a vacation, it's time to take advantage of the outdoors. This time, trade in those dirty tents and dusty camp chairs for stylish yurts, plush bedding, and modern amenities, because glamping is all the hype this season!
Whether it's your first-time glamping or you're a seasoned glamper, these unique glamping spots in Southern California will make you rethink everything you've ever thought about sleeping outdoors.
Ready to learn more? Here are 29 places you can go glamping in Southern California that you're going to love.
DESERT PENSIONE JOSHUA TREE
Make your Mojave Desert camping experience your own when you retreat to your private getaway at the Desert Pensione Joshua Tree. Wake up to views of the unique Joshua trees standing outside your window before enjoying eco-friendly amenities, like the outdoor shower and solar electricity for charging your camera for the day.
You're never too far from modern civilization, with Joshua Tree Village just a few minutes away by car. Spend your daylight hours in Joshua Tree National Park or Mount San Jacinto State Park.
Read More: 15 THINGS TO DO IN JOSHUA TREE (In & Out of the National Park)
KOA VENTURA RANCH
Trade in the bright SoCal city lights for the twinkling stars high above the California Hills when you book a lux stay at the KOA Ventura Ranch. This is what glamping in Southern California is all about!
Choose between colorful teepees decorated with Native art or renovated old-fashioned station wagons to serve as your home base, as you enjoy views surrounded by lush mountain ridges and easy access to outdoor fun.
EL CAPITAN CANYON
No camping experience is needed when staying at El Capitan Canyon, because even the fanciest of travelers will give them top ratings.
Spend the night in a rustic cabin furnished with a king-sized bed and modern kitchen. Or pick one of the adventure yurts that bring this thousand-year-old camping tradition into the modern age with stylish eco-friendly furnishings and an outdoor fire pit for cozy "grill dining."
VENTANA BIG SUR
The redwood forest location of Ventana Big Sur provides ample privacy when relishing in adult's only activities, like clothing-optional areas and full-service spa treatments.
It transforms the tent camping experience into a five-star experience with cozy tent-style rooms perfect for couples, and a lodge-style common area for drinking, playing games, and other social activities.
Read More: 12 OF THE ABSOLUTE BEST THINGS TO DO IN BIG SUR
BIG BEAR LAKE GETAWAY HOUSE
Giant windows frame nature's beauty while relaxing in your one- or two-bedroom cabin at the Big Bear Lake Getaway House.
You'll be instantly welcomed into the community-style outpost with other adventurous travelers seeking glamping near Los Angeles, while immersed in the natural surroundings of Big Bear Lake.
Read More: 11+ ADVENTUROUS THINGS TO DO IN BIG BEAR LAKE YOUR FAMILY WILL LOVE
LAKESIDE FOREST YURT
The outside of the accommodations at Lakeside Forest Yurt is misleading. Because once you enter these yurt-style accommodations, you'll be met with a homey setting including a large bed, kitchenette, seating area, and more.
Step outside onto your private wooden walkway to a private bathroom and enjoy views of the lake hidden within the Sierra National Forest.
CASTLE HOUSE ESTATE YURT
Mini palms and Joshua trees line the pathway as you arrive in medieval-style at the Castle House Estate Yurt.
These luxury yurt tents are pitched in the desert setting, equipped with plush bedding and lined flooring to go barefoot as you step out onto the private pool deck. Spend the day in Joshua Tree National Forest before returning to watch the sunset behind the mountain ridge backdrop.
NEW IN JOSHUA TREE
Sandy pathways at New in Joshua Tree are illuminated with lights as if a runway to touchdown in the ultimate luxury.
Luxurious tents include full-sized beds and modern amenities that make you forget that you're in nature until you step outside. Warm up at night near the fire pits, while sharing stories with other glampers about your time nearby in Joshua Tree National Park.
TREEBONES RESORT BIG SUR
The redwood forest setting of the Treebones Resort Big Sur is well-preserved with its luxury glamping accommodations.
Large yurts are designed with redwood furniture accents, from the polished hardwood flooring to the ensuite seating area to the redwood decks offering views of the Pacific Ocean. Lay down on your king-sized bed and look up to views in the open top to see the star constellations at night hovering overhead.
BAILEY'S ON PALOMAR
Bird-themed yurts at Baily's On Palomar allow you to soar away to a rustic glamping experience with unique amenities in each fully-furnished accommodation. Customize your experience with a cozy yurt, ideal for couples, or go a bit grander with a multi-story unit designed for nesting up to six guests, and includes everything you need for a modern stay in nature.
UNDER THE OAK TREES
The vibrant colors decorating the interior of the Under the Oak Trees glamping yurt contrast the giant oak trees shading the accommodations from the California sunshine.
This SoCal ranch has outfitted these yurts with luxury amenities, so you can enjoy onsite hiking trails through the woodlands during the day and outdoor seating to warm up by the fire pits at night.
"BE WELL" YURT
Each step leading up to your "Be Well" Yurt accommodation fills you with anticipation. When you arrive, you'll fling open the doors to a beautifully-designed space with elegant tones and furniture, ideal for everyone to find the rest, relaxation, and rejuvenation they seek at this wellness retreat.
Enjoy a morning coffee on the private deck to the sounds of birds chirping in the surrounding pine tree forest and Strawberry Creek tricking in the background.
SADDLE MOUNTAIN RANCH
Since 1957, Saddle Mountain Ranch has provided luxury glamping experiences — even before it was a buzzword. Its campground reimagines outdoor camping with luxury glamping tents outfitted with electricity, bedding, and even private seating for two around your own fire pit.
It's the perfect accommodation to return to after exploring the numerous hiking trails nearby the grounds.
THE TRAILER POND
Glamping at the Trailer Pond creates an entire experience for those lucky enough to reserve one of its five vintage Airstreams. The interiors feature contemporary retro furnishing spacious enough for up to two adults. The door opens up to vintage chairs for relaxing amidst views of the pond.
Directly behind you are the neat rows of the onsite wine vineyard that invites you to taste its award-winning flavors.
WELLSPRING RANCH YURT OR AIRSTREAM
Each time you stay at the Wellspring Ranch, you can have a unique experience. On your first visit, book a stay in their signature Chic Cabana Yurts tucked in the woodlands for privacy and comfort. The large spaces are designed for couples and are filled with lots of brightly-colored décor.
On your return visit—couples always want to come back—pick the Airstream trailer kept in pristine condition for you to glamp in modern style.
AFRICAN SAFARI TENT
When you think of camping in Southern California, you're probably not thinking about this! The African Savannah is closer than you think, thanks to the glamping experience created by the African Safari Tent. With the zebra-print chairs, decorative animal statues, and soft African-inspired prints outfitting the bed, you'll be immersed in a lavish safari experience.
Then, as if that's not enough, step outside your tent into nature, where you'll be just a few minutes away from a safari park with real-life animal encounters.
GLAMP BY THE POND
Once you arrive at the Glamping by the Pond accommodation, you'll understand why its past guests have rated it one of the best glamping destinations in the U.S. Set on the Twisselman Ranch, the curated space features hand-cut metal art, host-made art, and other details creating its Old West atmosphere.
As its name suggests, don't forget your fishing pole! The pond is stocked and ready for you. Keep an eye out for land roamers, like elk and antelope, too.
SAN DIEGO HOBBIT HOUSE
The San Diego Hobbit House invites you on your own middle-earth adventure, where you'll learn that the ring wasn't the only slice of luxury that hobbits experienced.
These uniquely designed homes recreate the Shire with a blend of contemporary style. Authentic rock walls and wooden beams pair with a modern outdoor bathroom. It's a place to disconnect with lamp lights and a reading desk, as you can nearly hear the cheers of the Hobbit community celebrating a successful fellowship in the distance.
Read More: 59 ABSOLUTE BEST THINGS TO DO IN SAN DIEGO, CA
DESERT GLAMPING CABIN
The canyon outside Joshua Tree National Park is full of colors thanks to the Desert Glamping Cabin. Your romantic holiday escape will be filled with vibrant hues of pinks, blues, yellows, and more as you enjoy the tranquil scenery.
Desert Glamping Cabin was completely rebuilt to create a contemporary glamping experience with homestyle amenities on the inside, like a bedroom and kitchen. At the same time, the outdoors lets you relax at the outdoor fire pit surrounded by the pebble-covered yard. You're never far from exploring nature, as the best hiking routes in the canyon start right at your front door.
POINT VIEW PRIVATE HIDEAWAY
Perched at the top of Olive Rock, your Point View Private Hideaway provides panoramic views overlooking Dameron Valley stretching towards the Palomar Mountains.
This independent campsite was meticulously designed for comfort. You'll rest in the posh atmosphere of the tent designed with neutral tones, and there is an outdoor picnic space for enjoying a Plein-air meal. You'll have your choice of patio views, or swinging in your private swing, while peering over the local olive grove farms.
ROMANTIC JOSHUA TREE ESCAPE
You'll feel alone in the desert surrounded by pure nature when staying at the Romantic Joshua Tree Escape. This unique onion-shaped tent has several layers of luxury waiting to be peeled away. Inside, you'll get lots of rest on the queen-sized bed and lots of seating. Outside, sway yourself to sleep on the hammocks or cookout on the outdoor grill.
Guests have excellent views of the mountains in the distance, and if you have a few carrots to spare, you could have a meet and greet with the ranch's mustangs.
OSHLAND PIONEERTOWN
Now is your chance to disconnect and experience off-grid living at the Oshland PioneerTown. It's a community-style glamping experience with individual canvas tents, that include queen-sized beds and other furnishings, to create a Wild Western-inspired atmosphere. Solar power provides the only electricity, and you'll want to be mindful of the bio-friendly bathrooms.
There is no light pollution inside Pipes Canyon Preserve, so the sky reveals its nighttime beauty after the sun sets. And in the morning, wake up to a chef-prepared signature breakfast and enjoy outdoor community yoga.
BLUE SKY CENTER HUTS
The uniquely designed Blue Sky Center Huts give each guest who stays there a one-of-a-kind experience. Gather around the central firepits when staying in snail hut-style accommodations, updated stagecoaches, or arched huts. You'll get a great night's sleep before stepping out onto your own patio to enjoy views of the surrounding mountains.
Blue Sky Center Huts are a photographer's dream with their unique design and western themes, but be sure to get permission if you're planning to snap commercial photos!
TINY TIKI HIDEAWAY
If the thought of sandstone rock structures being your only neighbors is appealing, and you enjoy the diverse sounds of wildlife, then the Tiny Tiki Hideaway is the oasis you've been seeking.
This custom-designed mesa pairs itself with an aluminum trailer, combining desert vibes with retro flair straight out of the 1950s. There are tons of outdoor seating to enjoy views overlooking the clifftops.
PIONEER'S PENTHOUSE
A stay at the Pioneer's Penthouse caters to your sense of touch. This canvas tent is full of textures, from the furry blankets set atop the in-tent couches to the soft pillows and hand woven sheets atop the beds, to create a truly comfortable space.
You'll get a taste of penthouse luxury in the heart of Temecula Wine Country. It's the perfect place to enjoy after a tasting at some of the 40+ wineries nearby.
Read More: 12 AMAZING THINGS TO DO IN TEMECULA, CALIFORNIA
BAD MOON GLAMPING
Bad Moon Glamping is what you would get if you were to hire an interior designer to bring a posh living room setting into the outdoors. Their curated experience even provides pop-up and delivery tent service.
Bad Moon Glamping brings camping into the 21st century with elegantly-designed tents, perfect for weekend warriors in Idyllwild, CA, and bohemian nomads who have their own glamping location in mind.
TOPANGA TIPIS
Whether it's the Native art and animal-themed décor inside the tipis, or the ranch setting complete with activities like horseback riding, the Topanga Tipis sure know how to make the most of their glamping experience. It's an authentic setting where you truly get the best of both worlds.
Wake up to a continental breakfast served in the morning, and spend the evenings soaking in an outdoor hot tub with a complimentary glass of pinot noir.
DEER PEAK TENT
Venture into the backcountry of San Diego, and you'll soon discover the Deer Peak Tent glamping site. This is a family glamping site in the Cleveland National Forest!
Enjoy staying at one of the two bell tents here, or at their triple tree tent. One bell tent includes a queen bed, and the other features two full beds.
The area is super secluded — the nearest town is 30 minutes away. You'll love getting out into nature here, and enjoying the quiet around you.
BLUE SKY CENTER
Stay in one of the six canvas-topped huts at Blue Sky Center, located just outside New Cayuma, CA, and enjoy getting to know your fellow hut-dwellers.
The huts surround a main fire ring, and you'll also find a cantina and hammocks throughout the property. Each hut is furnished with beds, furniture, linens, lighting, and electrical outlets.
The Blue Sky Center is located on 267 acres, and is a great basecamp if you're in town to explore the Los Padres National Forest, Sierra Madre Mountains, the Carrizo Plain National Monument, and the Wind Wolves Preserve. It's a great place to relax and see the beauty of the stars at night.
MORE INFORMATION FOR YOUR TRIP TO CALIFORNIA
YOU MIGHT ALSO ENJOY
WHERE TO STAY IN SOUTHERN CALIFORNIA
Follow us here: Facebook | Twitter | Instagram | Pinterest | YouTube | MSN | TripAdvisor | Flipboard
All articles belong to 365 Atlanta Family LLC, and all photos belong to us as well, unless otherwise noted. It's all copyrighted. Please don't repost anything elsewhere without asking me first. All rights reserved. This site uses cookies to enhance your experience.
We make no guarantees of any price listed on our site. We are not responsible for content on external web sites linked from ours, including linked resources, an external blog post, any partner site, hotel property sites, or affiliate sites. We only write about places we love in an attempt to help you in your adventures, but we can't guarantee you will love them, too.
Posts may contain affiliate links at no cost to you. Several of our trips are also compensated by the respective tourism boards for the city or state we are visiting. This never impacts how we share the destination with you – opinions are always our own and we pride ourselves on that. We do not sell links or accept unsolicited guest posts under any circumstances. Don't even ask.
United States Copyright, 365 Atlanta Family, LLC
View our Privacy Policy | Subscribe to our Newsletter | Contact Site Owner | View Terms & Conditions | About Us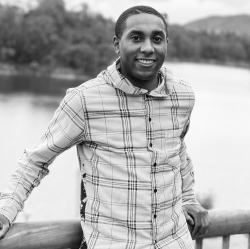 Latest posts by Bryan Shelmon, Staff Writer
(see all)