When most people think of Ohio, they think of big cities like Columbus or Cincinnati. But there's more to Ohio than just those big metropolitan areas!
Canton is an excellent option if you're looking for a smaller town to explore. With a population of just under 73,000, Canton is big enough to have all the amenities you need, but small enough that you can really get to know the locals.
As you're driving down Lincoln Highway, the first intercontinental highway in the United States, stop by Canton to explore all it has to offer! Here are 20 things to do in Canton Ohio that you don't want to miss!
COOLEST PLACES TO STAY IN CANTON OHIO
PRO FOOTBALL HALL OF FAME VILLAGE
Perhaps the most famous attraction in Canton is the Pro Football Hall of Fame. The museum honors NFL legends and celebrates the history of the sport. If you're a football fan, this is a can't-miss stop!
The Pro Football Hall of Fame isn't just a museum – it's also a village. In addition to the museum, a 200-acre campus includes the Hall of Fame Hotel, National Youth Football and Sports Complex, and of course — a spectacular football field. The Tom Benson Hall of Fame Stadium hosts high school or college football games and events, like concerts.
Special events are held year-round, so there's still plenty to do even if you're not visiting during football season. From stadium tours to shopping at the Pro Store, there's something for everyone at the Pro Football Hall of Fame Village.
FIRST LADIES NATIONAL HISTORIC SITE
The First Ladies National Historic Site is a must-visit for feminists and supporters of Women's Rights. The museum is located in the former home of Ida Saxton McKinley, the wife of President William McKinley.
The Saxton home tells the story of the role of first ladies throughout history and highlights the accomplishments of some of the most influential women in America. In addition to exhibits on individual first ladies, there are also museum exhibits on topics like fashion, White House history, and more.
When you're done exploring the museum, take a walk through the Historic District. This lovely neighborhood is full of Victorian-style homes, many of which belonged to Canton's wealthy industrialists.
THE NATIONAL FIRST LADIES' LIBRARY
The National First Ladies Library is another place to learn about the history and accomplishments of America's first ladies. The on-site research center is for history buffs or anyone looking to do some general research. The library is located within the First Ladies National Historic Site.
The Library also offers a variety of public programming, including lectures, book clubs, and more.
CANTON MUSEUM OF ART
The Canton Museum of Art is one of the most visited museums in Ohio. For stunning visuals, don't miss the Museum's Gallery, home to rotating contemporary art exhibitions.
The organization does a great job shining a spotlight on local talent, so if you're looking for a taste of the local art scene, give it a try. The museum also offers classes and workshops for all ages.
When you're done with your visit, pass by the Artisan Boutique to pick up a souvenir created by a local artist. The shop carries jewelry, pottery, woodwork, and more mementos of your time in Canton.
DOWNTOWN CANTON ARTS DISTRICT
Still looking to scratch that artistic itch? Canton's Downtown Arts District is an excellent place to do it. Located between 3rd and 7th Streets, the vibrant district is home to an electric mix of art galleries, studios, and shops.
If you're feeling hungry or thirsty during your stroll, stop at one of the many restaurants or bars in the area. Some local favorites, like Samantha's Downtown, will make you feel right at home. When out and about, try to find the graffiti murals – they're hidden throughout the district!
MAPS AIR MUSEUM
The MAPS Air Museum is a great place to learn about Canton's history as an aviation hub. The museum has an impressive collection of over 50 aircraft, many of which are unique or rare. Many of these vehicles were loaned by the US Navy or Air Force.
In addition to the aircraft on display, the museum also offers interactive exhibits, simulators, and more. The museum is located in North Canton, just a short drive from downtown. The Gallery of Heroes is also worth the stop to honor the men and women who have served our country, both past, and present.
GERVASI VINEYARD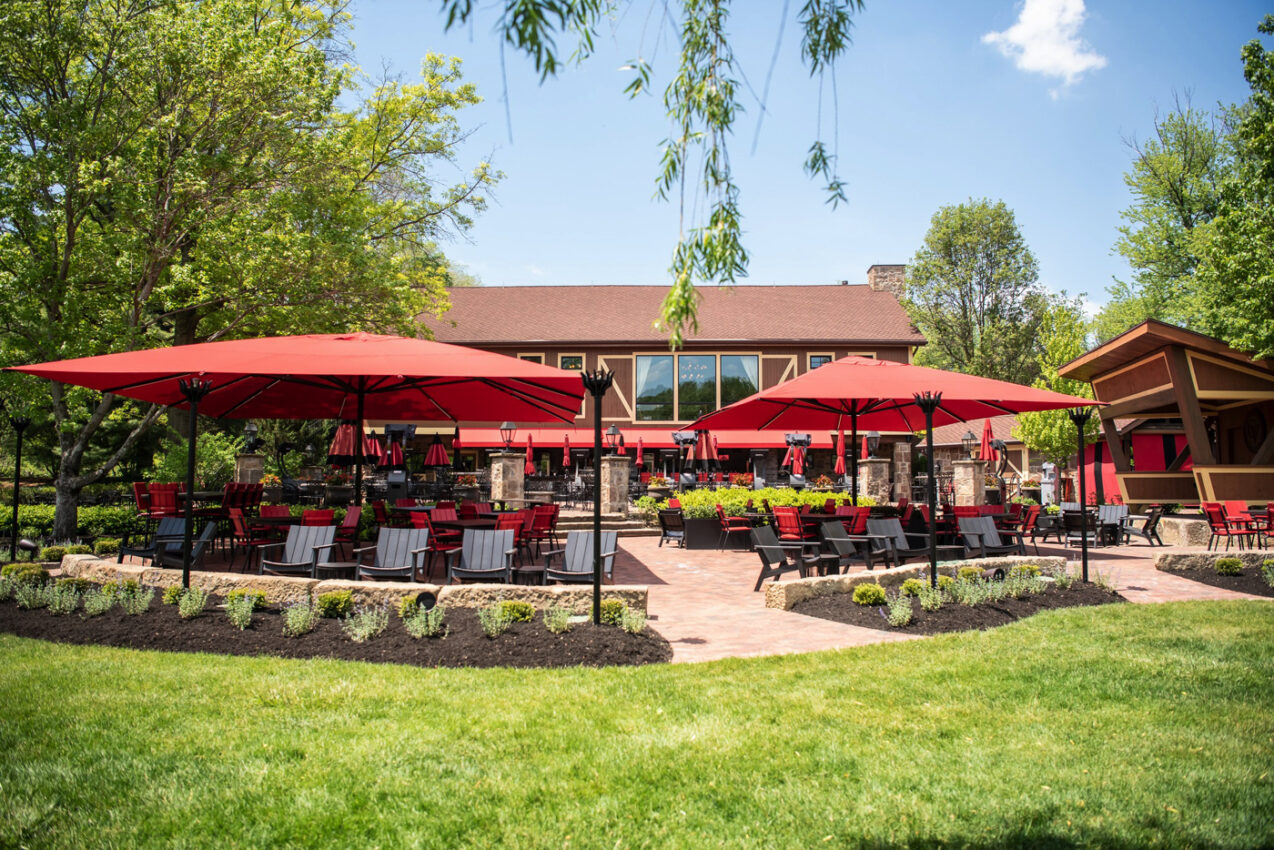 Sometimes, you just want to be surrounded by beautiful scenery. If that's what you're looking for, head to Gervasi Vineyard. This idyllic spot is located in nearby Canton Township and offers sweeping views of the Tuscarawas River.
With its picturesque setting, the 55-acre estate is also known for its delicious wine and food. The vineyard has a restaurant, yoga classes, a bakery, and even live entertainment. So whether you're looking for a romantic overnight stay or just a quick snack, Gervasi has you covered.
BLUE WATER MAJESTY MUSEUM
Fancy a trip on a real-life pirate ship? We can get you the next best thing at the Blue Water Majesty Museum. The museum is home to miniature replicas of 18th-century sailing ships.
Carver Luka Pulka is the man behind these intricate creations. The attention to detail regarding the sails, rigging, and weaponry is awe-inspiring.
MCKINLEY PRESIDENTIAL LIBRARY & MUSEUM
No trip to Canton would be complete without visiting the McKinley Presidential Library & Museum. The museum tells the story of 25th US President William McKinley, born near Canton, and his significant impact on American history.
In addition to exhibits on McKinley's life and legacy, the museum also has a memorial garden and a science museum. The latter takes you on an interactive journey through the past.
CANTON PALACE THEATRE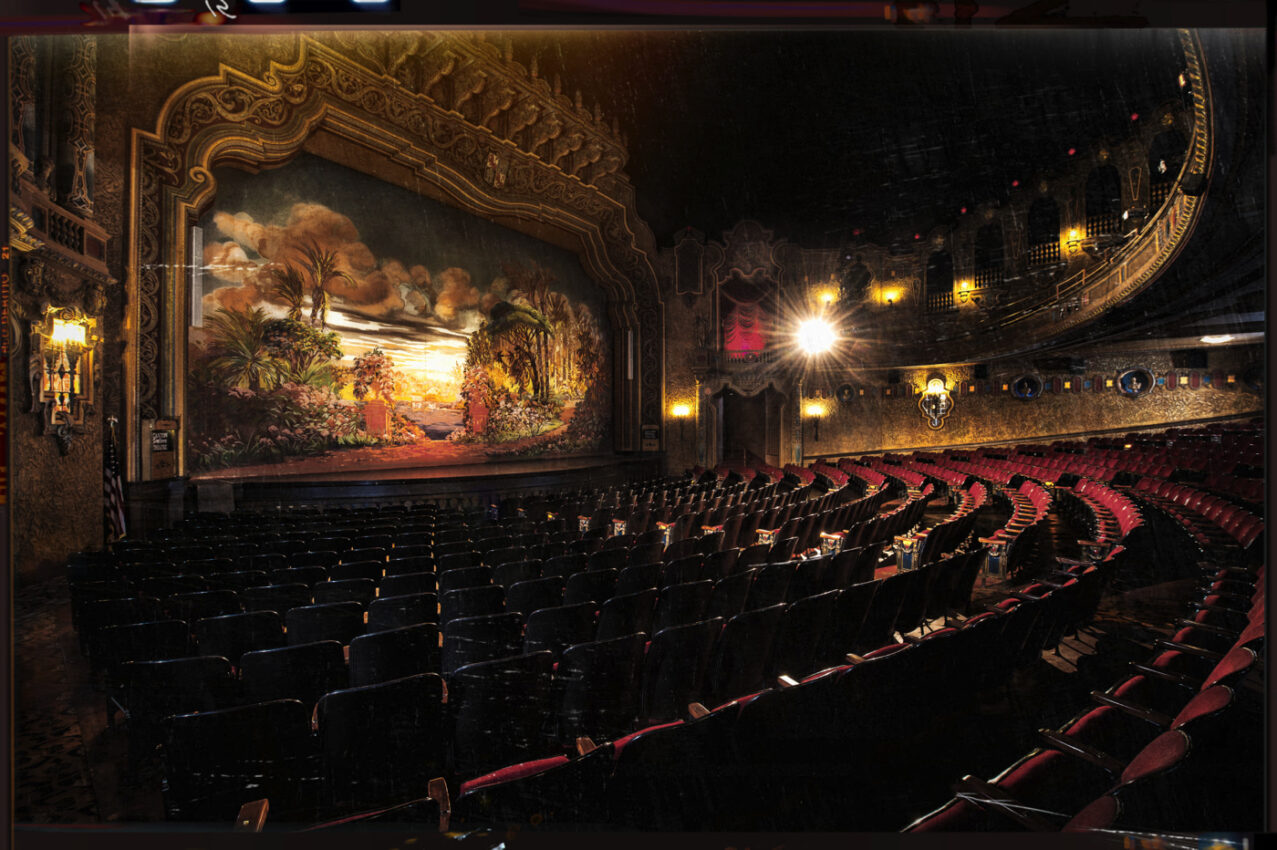 Located in the heart of downtown Canton, the Canton Palace Theatre is a beautiful building that dates back to the 1920s. The theater underwent a major renovation in the 1990s, and now hosts various events, including concerts, shows, movies, and more.
The decor inside the theater is just as stunning as the exterior, with a mix of Art Deco and Renaissance elements. Even the original theater organ is still there! The rustic feel makes it a unique experience in Canton.
HISTORIC CANAL FULTON
Canal Fulton is a charming town located just minutes from Canton in the northwest corner of Stark County. The city is home to a section of the Ohio & Erie Canal, which operated until the turn of the 20th century.
Today, the canal is a popular spot for hiking, biking, and fishing. You can also take a ride on the St. Helena III canal boat, a replica of a 19th-century sternwheeler. The Ohio & Erie Canal Towpath Trail also runs through Canal Fulton, making it a great place to start your next adventure.
There's even art in the city, with a glassblowing gallery that features works from 47 local artists.
CANTON CLASSIC CAR MUSEUM
Looking for something to do in the Canton area? Love classic cars? Then you'll definitely want to check out the Canton Classic Car Museum. The museum is home to over 80 vintage and antique vehicles, ranging from the early 1900s to the present day.
You'll also find other historically significant objects, like steam engines, vintage toys, movie posters, and automobilia. The museum gift shop is also worth checking out, as it has a wide variety of memorabilia and gifts.
Several of these items, such as a carousel, were preserved from the city's former Meyer's Lake Amusement Park, which operated from the 1920s to 1974. The museum closed its doors during the global pandemic and is currently undergoing renovations in preparation for its reopening.
CANTON FOOD TOURS
Canton Food Tours offers a unique way to experience Canton's food scene. The group provides a variety of guided tours, all of which are led by local foodies who are passionate about the city's cuisine.
The Afternoon Hall of Fame City Tours includes stops at four local favorites during a three-hour tour. Other options include the Canton Underworld Experience Tour or the Evening Hall of Fame City Tour, if you're out at night.
ATWOOD LAKE PARK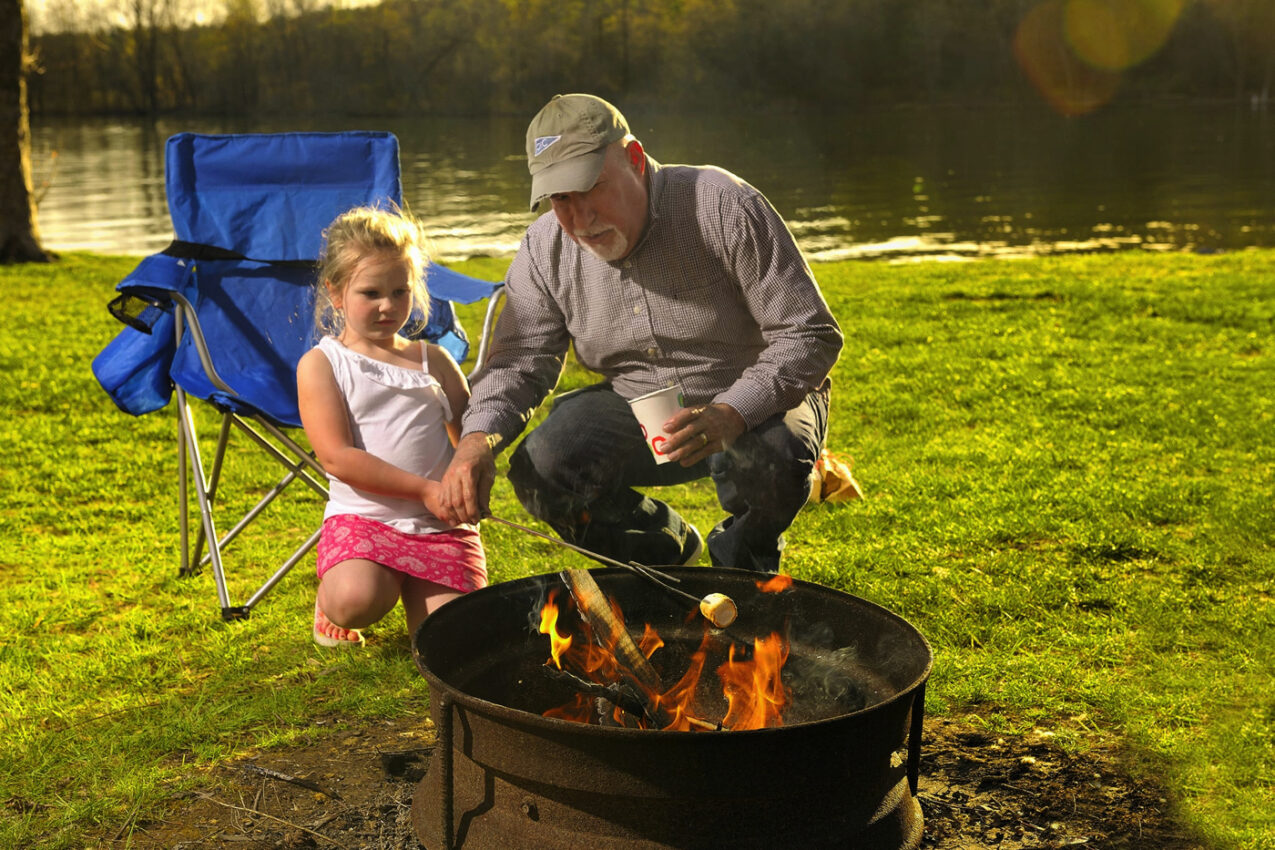 Atwood Lake Park is a beautiful spot for a nature escape. The park is located on the largest inland lake in Ohio and features nearly 3,000 acres of land to explore. There are plenty of activities to keep you busy, including hiking, biking, fishing, swimming, etc. You can even rent a boat or paddleboard to get out on the water.
You can also camp at Atwood Lake Park if you're looking for a longer getaway. The park has over 500 campsites, both primitive and with electrical hookups.
WITH THE KIDS
Canton, Ohio, is a great place to visit with the kids. There are plenty of activities to keep them entertained, all while initiating them to the great outdoors. During your trip to Canton, why not get rid of the screens and let the kids have fun the natural way? These are some of the best things to do in Canton Ohio with kids!
CLAY'S PARK
Clay's Park is a resort in North Lawrence, Ohio, that offers a vast waterpark, camping, and more. The waterpark features slides, inflatable climbing structures, and other toys.
There are also plenty of sports activities, including the trampoline, basketball, and sand volleyball. The location feels like a tropical oasis with sandy beaches, umbrella chairs, and lush vegetation.
Clay's Park is the perfect place to take the kids for a weekend of sun and fun.
FUNTIMES FUN PARK
Another option for the little ones is Funtimes Fun Park. This outdoor amusement park is where you might go on a sunny day or when you need a breath of fresh air. The park has a wide variety of rides and games, and an arcade.
The bumper car zone is especially popular with families, and the miniature golf course can get heated from all the competition! Your child can also win toys and prizes at the many game booths, adding to the excitement.
For a more relaxing outing, the kiddie train ride is a smooth ride. The track goes around the park, so you can see everything while enjoying a leisurely ride.
SLUGGERS AND PUTTERS AMUSEMENT PARK
Sluggers and Putters is a seasonal outdoor amusement park engineered for a hot summer day. The park has a host of activities for groups of all sizes, which you can access with an all-day pass or per-activity ticket.
The batting cages are perfect for working on your swing, or you can race your friends on the F-22 Raptor go-kart track. After working up an appetite, head to the concession stand for some classic amusement park food.
For older kids, there is an outdoor laser tag course. The course is set up like a miniature battlefield, with different buildings and obstacles to hide behind. Other rides like teacups and bumper cars are also available.
SKY ZONE BELDEN VILLAGE
Sky Zone is a popular indoor trampoline park chain, and Canton is lucky enough to have its very own location. The park has a variety of activities to keep you entertained, including dodgeball, basketball, and a foam pit.
You can also just jump around and have a blast on the many interconnected trampolines. Sky Zone welcomes kids and adults alike, so don't be afraid to let your inner child out!
HARRY LONDON CHOCOLATES
Has your child seen the classic film, Charlie and the Chocolate Factory? If so, they'll love taking a tour of the Harry London factory. The company offers guided tours of their facility, where you can see how they make their delicious chocolates.
The tour ends with free samples, so don't spoil your appetite beforehand! You can also buy one of Harry London's 500 varieties of gourmet chocolates at the factory store or online.
BAYLOR BEACH PARK
Finally, Baylor Beach Park is a lovely gem to cool off on your travels. Located in Northeast Ohio, the park has an artificial beach made for swimming, sunbathing, and more.
Rent pedal boats, play a round of mini-golf, or simply relax on the sand. The park also has a snack bar so that you can refuel after a long day in the sun. They label themselves a water park and campground, as they also have cabins and RV sites if you're looking to stay the night.
MORE INFORMATION FOR YOUR TRIP TO OHIO
YOU MIGHT ALSO ENJOY
WHERE TO STAY IN CANTON OHIO
Follow us here: Facebook | Twitter | Instagram | Pinterest | YouTube | MSN | TripAdvisor | Flipboard
All articles belong to 365 Atlanta Family LLC, and all photos belong to us as well, unless otherwise noted. It's all copyrighted. Please don't repost anything elsewhere without asking me first. All rights reserved. This site uses cookies to enhance your experience.
We make no guarantees of any price listed on our site. We are not responsible for content on external web sites linked from ours, including linked resources, an external blog post, any partner site, hotel property sites, or affiliate sites. We only write about places we love in an attempt to help you in your adventures, but we can't guarantee you will love them, too.
Posts may contain affiliate links at no cost to you. Several of our trips are also compensated by the respective tourism boards for the city or state we are visiting. This never impacts how we share the destination with you – opinions are always our own and we pride ourselves on that. We do not sell links or accept unsolicited guest posts under any circumstances. Don't even ask.
United States Copyright, 365 Atlanta Family, LLC
View our Privacy Policy | Subscribe to our Newsletter | Contact Site Owner | View Terms & Conditions | About Us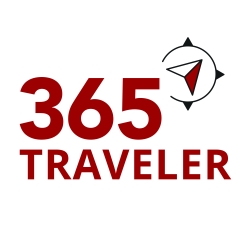 Latest posts by Hank Neutrino, Staff Writer
(see all)