As a state split between two peninsulas, Michigan is uniquely associated with the nation's Great Lakes. Lake Huron, Lake Michigan, Lake Superior, and even Lake Erie border the state, adorning it with miles of pristine freshwater shoreline.
Remote wilderness, inland forests, and desert-like sand dunes beckon outdoor enthusiasts, while beach communities, historic towns and hidden enclaves take you on a journey through small- town America.
Art and culture lovers will find plenty to do in urban centers like Ann Arbor, Detroit and Grand Rapids, while maritime historians will be delighted at the number of cultural institutions devoted to the state's waterways.
Whether you're planning to visit the Upper Peninsula, the Lower Peninsula (also known as the highly recognizable "mitten"), or both, Michigan is the heart of the Midwest, any time of year. Here are 21 things to do in Michigan that you can't miss.
ISLE ROYALE NATIONAL PARK
As one of Michigan's most remote areas, Isle Royale is also one of the state's most pristine wildernesses. The archipelago sits on the northern edge of Lake Superior, just off of Canada's Thunder Bay. Visiting the island won't be your traditional camping trip; Isle Royale is only accessible by ferry, boat, or seaplane, meaning that once you get there, you'll be able to completely tune out the rest of the world.
Two ferries provide service to the island, and both operate between May and September, though exact dates may fluctuate. The Ranger III Ferry leaves from Houghton, Michigan, while the Isle Royale Queen IV departs from Copper Harbor. Both arrive in Rock Harbor and/or Windigo once they reach the island. A seaplane service flies to the island daily, departing from Hancock, Michigan.
There are a number of campgrounds on the island, along with two barebones camp stores and two restaurants within the Rock Harbor Lodge Resort. The Windigo Camper Cabins are also available for those looking for a rustic experience with the added comfort of staying indoors. Many visitors spend their time on the island hiking to different campgrounds or boating around its wooded shoreline.
If you are only visiting for the day, tackle a short hike with rewarding views of the lake, or cast a line at a fishing spot on the lakeshore. The island's interior has abundant lakes and streams to hike to and explore as well. Scuba divers will be ecstatic to learn the the island is home to ten different shipwrecks that are open to seasoned divers. Cataloging seven decades of Great Lakes History, these relics are an entirely new way to discover Lake Superior.
Whether you experience all Isle Royale has to offer on foot, or experience it from the surrounding waters, you'll remember it as a Michigan treasure. Because of its remote nature, the national park is best for those staying on the state's upper peninsula. A visit here is truly one of the best things to do in Michigan.
BEST STATE PARKS
Though you might immediately associate Michigan with Detroit's industrial landscape, the state is also home to some of the best state parks east of the Mississippi.
Plan a day trip to one of the following destinations any time of year or arrange your entire itinerary around touring Michigan's natural wonders. They'll take you around the entire state, from the Upper Peninsula to the Western shore of Lake Huron and even a sliver of lake Erie.
TAHQUAMENON FALLS STATE PARK
Tahquamenon Falls State Park covers nearly 50,000 acres, most of them pristine wilderness. The Tahquamenon River, which flows through the park, is home to the Upper Falls, one of Northern Michigan's best known natural attractions. Stained by the area's native cedar trees, the falls roar by, forming a golden brown curtain as they make their way downstream.
The river's Lower Falls are a smaller series of five waterfalls slightly further downstream from the Upper Falls. To see them up close, you can rent a state park rowboat and paddle out to an island right in the middle of the Lower Falls while the river cascades around you.
State campsites are available, as well as rowboat and canoe rentals. A number of hiking trails promise waterfall views, including the 10 mile Upper and Lower Tahquamenon Falls Trail. The Clark Lake Loop and Tahquamenon River Trails are two shorter options that guide you around the park's bodies of water.
Thirty five miles of trails, a number of campgrounds, winter activities and boating opportunities put this state park at the top of any Upper Peninsula bucket list.
SILVER LAKE STATE PARK
Overlooking the western shore of Lake Michigan, Silver Lake State Park is known for its otherworldly sandy landscape, laid back lakeside atmosphere and dune riding opportunities. The park's waterfront dunes stretch over 2,000 acres, setting this pocket of Michigan apart from the rest of its wooded shores.
The park houses a campground, day use area and fishing and boating opportunities. Make a reservation with Mac Wood's Dune Rides to tour the sands firsthand in a private area of the park. Silver Lake's off road vehicle, ATV and buggy rentals are another way to take on the only dune riding destination in the eastern United States.
PALMS BROOK STATE PARK
Located on the Upper Peninsula's southern shore, Palms Brook State Park is one of Michigan's beloved secrets.
The park boasts the largest freshwater spring in the state, known as Kitch-iti-kipi. Named for a Chippewa legend, Kitch-iti-kipi is as mysterious as it sounds; the 40-foot deep spring produces a constant stream of water year round, keeping the spring active and awash in movement. Ancient tree roots and branches stand guard and fish flit between the bubbles.
A self- guided observation raft and dock allow visitors to take in the silence and solitude of the spring at their own pace. Once you experience Kitch-iti-kipi, it'll be clear why the spring has been the subject of local lore for centuries; uncanny and tranquil, it beckons.
HOLLAND STATE PARK
Just west of Grand Rapids, Holland State Park is a beach day destination overlooking both Lake Michigan and the much smaller Lake Macatawa.
Two campgrounds give you the choice of sleeping under a tree canopy or beachside. Adjacent to one of the park's campgrounds, Ottawa Beach is open for swimming, picnicking, or lounging in the sun; don't miss the bright red Holland Harbor Lighthouse, visible from the southern tip of the beach.
A boat launch, concession stand and playground are on-site for your convenience. If you're staying in Grand Rapids, Holland State Park is an ideal weekend or day trip to get out of the city, especially on a sweltering summer day.
BELLE ISLE PARK
Perched on the Detroit River overlooking both the United States and Canada, Belle Isle is one of Detroit's newest state parks. Encompassing the entire island, the park is accessible on foot, by bike, public transportation, or car (if you'll be driving in, you'll need a Michigan Recreation Passport).
The island has plenty to do for both kids and adults, including the Belle Isle Aquarium, Nature Zoo, a giant slide and the Dossin Great Lakes Museum.
Exploring the underwater life of the Great Lakes and beyond since 1904, the Belle Isle Aquarium is the oldest aquarium in the country. To learn more about the incredible natural and maritime history of the Great Lakes, stop by the Dossin Great Lakes Museum to view signature collections and rare artifacts.
Belle Isle Park itself is also home to three small lakes, walking paths, and athletic facilities. Arrive in the morning or early afternoon to catch all the attractions, and stay until sunset for all- around of the both Downtown Detroit and Canada's Windsor skyline.
DETROIT INSTITUTE OF ARTS
The Detroit Institute of the Arts houses an immense collection of over 65,000 artworks showcased among over 100 galleries. With works representing every region of the world, a sculpture garden, puppetry collection, and center for African American Art, the institute has something for every art lover and more.
Museum events include open calls for local art, lectures, family scavenger hunts and film festivals, among others. Fridays are one of the best days to visit the museum; the Detroit City Chess Club is on site offering lessons and friendly matches, while the institute's Friday Night Live series brings free performances to the public.
Read More: 26 THINGS TO DO IN DETROIT YOU DON'T WANT TO MISS
PICTURED ROCKS NATIONAL LAKESHORE
Recognized as a national park, Northern Michigan's Pictured Rocks National Lakeshore is your gateway to Lake Superior. Located on the state's Upper Peninsula between the towns of Grand Marais and Munising, the park is home to a diverse ecosystem of coastal cliffs, woodlands, sandy shores and more.
Colored by natural mineral deposits, the park's cliffs are its most recognizable feature; unique formations and color palettes are accentuated by the blue vastness of the lake. Some of the park's most notable formations include Chapel Rock and Miners Castle. Twelve miles of beaches and towering sand dunes join gurgling forest streams and inland waterfalls. Hiking trails run through the forest, while historic lighthouses mark the shoreline.
Stop by the park's two Visitor's Centers to learn more about camping and sightseeing opportunities. If you'll be visiting Michigan in winter, don't take Pictured Rocks off your list; snowshoeing, cross country skiing, ice climbing and ice fishing are all popular cold weather activities on the Lake Superior shoreline.
SLEEPING BEAR DUNES NATIONAL LAKESHORE
Overlooking Lake Michigan, Sleeping Bear Dunes National Lakeshore is just as stunning as Pictured Rocks, yet offers a totally different lakeside experience. Defined by its sweeping sands, the park has hiking and biking trails, canoeing, tours, and exhibits open to the public. Along with its famous dunes, the park also has an inland ecosystem filled with woodland and lakes.
The Pierce Stocking Scenic Drive is a seven mile loop with vistas along Lake Michigan, the Glen Lakes, beech- maple trees and windswept bluffs. The Glen Haven Maritime Museum has extensive exhibits on the United States Life- Saving Service and Great Lakes industrial history. Nearly 100 miles of summer hiking trails double as snowshoeing routes in the winter.
MACKINAC ISLAND
Sitting just east of the Mackinac Bridge, Mackinac Island is one of Michigan's most visited destinations. Only accessible by ferry, the island becomes a car- free haven over the summer. Overnight lodging, restaurants, Arch Rock and historic Fort Mackinac will keep you busy, whether you're staying for the weekend or a whole week.
Fort Mackinac's live tours and programming transport you to not only a 19th century military outpost, but an entire community. Many families once called the fort and its grounds home, building their lives around Mackinac Island. Today, visitors can visit a blacksmith shop, the Dr. Beaumont Museum, watch a live cannon firing and more while touring the fort.
Once on the island, the best ways to get around are on foot, by bike, or by the island's horse and buggy carriage tour service. You can catch the ferry to the island from Mackinaw City or St. Ignace on the mainland; two companies provide regular service. If you're planning to take advantage of one of the island's hotels, both ferry companies provide overnight parking for your vehicle.
Mackinac's isolated yet fully accessible location, natural draws and historic value makes it the ideal offbeat destination. Leave your worries behind along with your car, hop on the ferry and settle into island life for a day.
HENRY FORD MUSEUM OF AMERICAN INNOVATION
Located just outside of Detroit, the Henry Ford Museum of American Innovation is your step by step introduction to much more than the forefather of the modern car. The museum is an ode to American innovation as a whole, whether it be through invention, activism, or creative accomplishment. The museum takes part in the preservation and restoration of some of America's most iconic artifacts. Past exhibits have focused on objects recovered from The Titanic, the inner workings of famous engines, and the legacy of Jim Henson.
Museum programming includes the Ford Rouge Factory Tour, which takes you on an in-depth journey into the story of the Ford F-150 truck. Highlights include insight on the Ford manufacturing process and a tour of a real factory floor, designed for the 21st century.
If you venture right next door to the museum, you'll come across Greenfield Village, where you can wander in and out of workspaces like Thomas Edison's lab and participate in firsthand activities like riding in a Model T. Artisans, craftspeople, quaint shops, dining and even working farms invite guests to immerse themselves in not only the products, but the processes that bring them to life.
FRANKENMUTH
For a taste of Europe in the heart of America, take a drive to Michigan's Frankenmuth, a city known for its proud German heritage. Bavarian- style houses, hand-rolled pretzels and renowned breweries make up some of the German-inspired attractions and delicacies you'll find throughout Frankenmuth.
Open seasonally, the Bavarian Belle waits to take guests on one of Frankenmuth's famed river boat tours along the Cass River. This one hour tour embarks from the River Place Shopping Village and promises a leisurely ride aboard a vintage river boat from May until October.
Once you've seen the area from the water, take a ride on one of the Fantasy Carriage Company's horse drawn carriages, a local favorite. As you sit back and relax to the sound of hooves, your tour guide will touch on historical sites, as well as stops along Main Street.
If you have the time, don't miss the Frankenmuth Historical Museum, centrally located right on South Main Street. This historic 1905 building, formerly a hotel, is now home to a number of exhibits celebrating Frankenmuth's history throughout seven galleries. The museum is open Thursday through Monday and presents a collection of artifacts telling the town's story through the eyes of its residents.
Read More: 17 AMAZING THINGS TO DO IN FRANKENMUTH, MICHIGAN
MICHIGAN MUSEUM OF ART
The University of Michigan's Museum of Art, located in Ann Arbor, is a must-stop for any art lover visiting this college town 45 minutes outside of Detroit. An extensive collection of international works and a rotating cast of contemporary exhibitions create connections, conversation and dialogue among the various artists represented.
The museum also has an on-site grab and go cafe and gift shop. After visiting the UMMA, take a walk around campus to visit the adjacent Kelsey Museum of Archaeology.
Read More: 20 AMAZING THINGS TO DO IN ANN ARBOR, MICHIGAN
GERALD R. FORD PRESIDENTIAL MUSEUM
While the University of Michigan's Ann Arbor campus is home to the Gerald R. Ford Presidential Library, the presidential museum dedicated to the former president is located in Grand Rapids. The institution preserves a large number of artifacts related to the Ford presidency, including campaign memorabilia, a football collection, and even some of Betty Ford's fashion staples.
Along with showcasing moments from the Ford presidency, the Grand Rapids museum also hosts art exhibits and programming that focus on broader themes. Panels, free admission days and other events are scheduled regularly, so check the museum calendar before you go.
Read More: 15 AMAZING THINGS TO DO IN GRAND RAPIDS, MICHIGAN
KEWEENAW PENINSULA
Located on the very tip of Michigan's northern half, the Keweenaw Peninsula is your gateway to the great outdoors, lakeside solitude and Isle Royale National Park. Known for its once bustling copper industry, the peninsula is bordered on three sides by Lake Superior.
Discover Michigan's copper capital at the Keweenaw Historic Park in Calumet, or take in the lake views from the 9-mile-long Brockway Mountain Drive. Be sure to bring your hiking boots, as the peninsula is home to three state parks.
If you'll be visiting the Keweenaw Peninsula for more than one day, consider staying in Houghton for its central location, or Copper Harbor for its proximity to Isle Royale.
FREDERIK MEIJER GARDENS & SCULPTURE PARK
While in Grand Rapids, spend a morning at the Frederik Meijer Gardens and Sculpture Park, located on the east side of the city. The botanical garden spans a number of plant-filled spaces, including a Victorian Parlor, Japanese Garden, Carnivorous Plant House and Arid Garden. Each section has its own unique ecosystem designed to help both native and non-native species thrive in Grand Rapids.
The Lena Meijer Tropical Conservatory and Gwen Frostic Woodland Shade Garden are ideal for a stroll, while the Amphitheater Garden acts as a local performance venue.
The on-site Sculpture Park features walking paths intertwined with a diverse outdoor sculpture collection. The permanent collection features works from the 19th century until today, and counts over 200 sculptures in all. Rotating exhibitions bring new work into the mix for a limited time, and include well known sculptors, as well as emerging artists.
​​THIRD COAST FRUIT COMPANY
If you'll be spending any time on the Lower Peninsula, be sure to venture slightly north for some of the best local fruit you'll likely ever have. Traverse City is called the Cherry Capital of the World because of its long fruit- growing tradition; the region's first cherry trees were planted in 1852. Since then, cherry orchards have thrived in the Lake Michigan climate, and the area is now known for producing some of the best tasting fruit in the country.
At Third Coast Fruit Company, you can test the rumors out for yourself, during the company's annual UPick cherry picking event. Every summer, Third Coast opens its orchards up to the public, letting you gather your cherries firsthand and take them home for preserves, pie, or just a sweet snack for the whole family.
Family grown and fully local, Third Coast pays homage to Traverse City's national reputation as the cherry capital. Keep an eye out for the season schedule to find out this year's cherry picking dates.
Read More: 20 BEST THINGS TO DO IN TRAVERSE CITY, MICHIGAN
MICHIGAN'S ADVENTURE
Located just a few miles from the Lake Michigan coast, Michigan's Adventure is the ideal way to make a perfect lakeside vacation a bit more exciting. The amusement park has a range of rides, including roller coasters and kid- friendly options. From a jolting ride down the Funnel of Fear to a gentle float on the park's Bumper Boats, there's something for every thrill-seeker at Michigan's Adventure.
As a refreshing alternative to dips in the lake, the venue's water park offers splash- filled fun on hot summer days. Opening weekend for the amusement park is in late May, while WildWater Adventure opens in early June.
DETROIT ZOO
If you have a free day in Detroit, stop by the Detroit Zoo to meet the animals, enjoy the attractions, and spend time outdoors at your own pace. The zoo is home to hundreds of species of animals from all around the world. Other than strolling among their habitats, you can also sign up for experiences with the animals, which include mingling with penguins and feeding the zoo's giraffes. (Spots fill up quickly, so sign up far in advance.)
Scheduled events like the After Hours Event Series and Zoo Brew cater to adult animal- lovers who also happen to enjoy a good drink. Additional zoo attractions include a 4D Theater, Carousel, the Tauber Family Railroad and PlayVenture spaces for the little ones.
Read More: 26 THINGS TO DO IN DETROIT YOU DON'T WANT TO MISS
MOUNT BOHEMIA
Though Michigan is often associated with lakeside beach days and summer hikes, the Upper Peninsula's Mount Bohemia ski resort makes the state an alluring cold weather destination as well. What sets Mount Bohemia apart from other ski resorts across the Midwest is its focus on advanced and expert terrain. Exposed rock, steep slopes and cliff bounds define the terrain, and there are no slopes for beginner skiers.
Along with traditional slopes, the resort also offers Snowcat skiing, which shuttles participants to a remote area of the Keweenaw Peninsula known as Voodoo Mountain. There, skiers will brave the slopes on their own terms; once they reach the bottom, the Snowcat shuttle will be waiting to ferry them back up the mountain.
The resort itself offers a Nordic Spa experience to rejuvenate you after a day out on the mountain. Wind down by soaking in a hot pool before heading back to your cabin, yurt ,or the privacy of the Inn on Lac Labelle.
For summer travelers, Mount Bohemia offers yoga and wellness retreats that turn the resort into a warm weather haven
WINDMILL ISLAND
If you're in the Holland-Macatawa area to visit Holland State Park, set aside a day to visit Windmill Island, a themed park located just north of town. Open seasonally, the park is home to DeZwaan, known as the country's only original Dutch windmill still in operation.
Costumed guides introduce you to the milling process and the island's grounds, which are filled with Dutch-inspired structures and pastures. Be sure to pick up a bag of DeZwaan- made flour at the gift shop before heading out. In true Dutch tradition, springtime visitors will be met with thousands of multicolored tulips in full bloom.
MORE INFORMATION FOR YOUR TRIP TO MICHIGAN
Follow us here: Facebook | Twitter | Instagram | Pinterest | YouTube | MSN | TripAdvisor | Flipboard
All articles belong to 365 Atlanta Family LLC, and all photos belong to us as well, unless otherwise noted. It's all copyrighted. Please don't repost anything elsewhere without asking me first. All rights reserved. This site uses cookies to enhance your experience.
We make no guarantees of any price listed on our site. We are not responsible for content on external web sites linked from ours, including linked resources, an external blog post, any partner site, hotel property sites, or affiliate sites. We only write about places we love in an attempt to help you in your adventures, but we can't guarantee you will love them, too.
Posts may contain affiliate links at no cost to you. Several of our trips are also compensated by the respective tourism boards for the city or state we are visiting. This never impacts how we share the destination with you – opinions are always our own and we pride ourselves on that. We do not sell links or accept unsolicited guest posts under any circumstances. Don't even ask.
United States Copyright, 365 Atlanta Family, LLC
View our Privacy Policy | Subscribe to our Newsletter | Contact Site Owner | View Terms & Conditions | About Us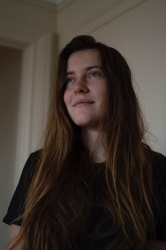 Latest posts by Anita Maksimiuk, Staff Writer
(see all)