Are you and your partner looking for a romantic getaway? It's a no-brainer that the best way to spend time with your partner is by going on an adventure!
If you're looking for something more than just exploring, Michigan has plenty of romantic activities waiting — from wineries and breweries to secluded camping areas. Luxurious hotels are available for those who prefer relaxing indoors while enjoying wine or craft beer at one's favorite restaurant.
No matter what type of getaway you're looking for, Michigan has it. Here are 12 romantic getaways in Michigan that you're going to love.
WHERE TO GO: TRAVERSE CITY
Traverse City is a hidden gem in Michigan that is perfect for a romantic getaway. There are so many incredibly romantic treasures here.
And what would a romantic getaway be without a hot air balloon ride? Traverse City Balloon Tours provides a unique way to see the fall colors!
Read More: 20 BEST THINGS TO DO IN TRAVERSE CITY, MICHIGAN
WHERE TO STAY: CHÂTEAU CHANTAL
With its 11 spacious suites, chandeliers, elegant furniture, and a wet bar, the château is the epitome of luxury. There is no need to leave the property, as there are plenty of events on site.
The VIP Winery Tour & Island Room Experience is the perfect way to learn about Château's Chantal wines while enjoying a 5-course meal. For those who want to learn about wine, the château offers a wine boot camp.
The tasting room also features live jazz music performances, making it the perfect place to relax and enjoy wine. If you're looking for a more active experience, the Food & Wine Pairing Tours offer sit-down tastings and wine education dinners.
WHERE TO GO: MACKINAC ISLAND
Mackinac Island is a four-square-mile romantic getaway destination for couples in Northern Michigan. Try The Executive Suites at The Island House Hotel as they boast WiFi, flat-screen TVs, granite accents, and harbor views, which are perfect for a luxurious and relaxing stay. Sip cocktails by the poolside bar, dip into the outdoor hot tub, or go on a horse carriage tour around the island.
Mission Point Resort is another superb option, with rooms featuring Arch Rock, a magnificent limestone formation.
Of course, no visit to Mackinac Island would be complete without taking in the stunning views of Lake Huron.
Other things to make sure you see are the Wings of Mackinac, a butterfly conservatory, and Murdick's Fudge store for a delicious treat. And don't forget to explore Mackinac State Historic Parks to learn about the history of Fort Mackinac and Fort Holmes.
WHERE TO STAY: GRAND HOTEL
Are you looking for a romantic getaway dripping with history and oozing with luxury? Then the Grand Hotel in Michigan is for you! This Grand Hotel has welcomed guests since 1887, and is located in the northern Michigan area by the Mackinac straits.
The Grand Hotel offers colorfully decorated rooms, suites, cottages, and even historical memorabilia to make your stay unique. The hotel also has a 220-foot-long pool for guests to enjoy, along with lawn games and pickleball. The Grand Hotel offers a golf course and two different golf packages for the golf-loving couple.
If bikes or horse-drawn carriages are more your speed, the Grand Hotel has you covered with a carriage museum and an antique sleigh collection. The Hackney horses are beautiful and add to the idyllic setting of this perfect wedding venue destination for couples.
WHERE TO GO: ANN ARBOR
There are many romantic getaway options in Michigan for couples, and Ann Arbor is one of the most popular destinations.
Nestled among towering burr oak trees, Ann Arbor is home to the University of Michigan and a treasure trove of arts and culture. The University of Michigan campus is a beautiful place to stroll, and the Museum of Art has an impressive collection of 19,000 works of art.
In addition, the Ann Arbor Hands-On Museum is a beautiful place for couples to explore together. For sports fans, a visit to Michigan Stadium is a must. And the Matthaei Botanical Gardens and Nichols Arboretum is perfect for a romantic picnic.
Read More: 20 AMAZING THINGS TO DO IN ANN ARBOR, MICHIGAN
WHERE TO STAY: STONE CHALET BED & BREAKFAST
In the heart of Ann Arbor, Michigan, Stone Chalet Bed & Breakfast offers couples a romantic getaway like no other. The Stone Chalet has 10 guest rooms with private baths and fireplaces, plus the guest rooms have balconies that overlook the private gardens.
The breakfast included in your stay is the perfect way to start your day. In addition to its stunning accommodations, the Stone Chalet also features an event center and carriage house, perfect for weddings, conferences, retreats, seminars, and banquets.
If you're looking to explore the area, the gardens, carriage house, vineyard, and lily pond provide a great backdrop. They're all beautifully landscaped and perfect for a romantic stroll or picnic.
More info: Check prices and availability
WHERE TO GO: GRAND RAPIDS
There's just something about Michigan that makes it the perfect place for a romantic getaway. Maybe it's the clear blue waters of Lake Michigan or the stunning array of autumn colors.
Whatever the reason, couples looking for a romantic escape will find plenty to love in Grand Rapids. This western Michigan city is home to a wealth of art and culture and plenty of opportunities for outdoor fun.
At the Frederik Meijer Gardens & Sculpture Park, couples can stroll hand-in-hand through five indoor themed gardens and outdoor four-season gardens while admiring 300 notable works of art.
History buffs will enjoy exploring the Grand Rapids Public Museum, established in 1854, while architecture enthusiasts will appreciate a visit to Frank Lloyd Wright's Meyer May House.
To conclude your romantic getaway, indulge in a horse-drawn carriage ride or a performance by the Grand Rapids Symphony.
Read More: 15 AMAZING THINGS TO DO IN GRAND RAPIDS, MICHIGAN
WHERE TO STAY: CASTLE IN THE COUNTRY
This bed and breakfast is located on 65 secluded acres, making it the perfect destination for couples who want to escape the hustle and bustle of everyday life.
The Castle in the Country Inn offers a variety of romantic rooms and suites, each with its unique amenities, including comfy king or queen beds, whirlpool tubs, fireplaces, and WiFi.
This charming place also features beautiful gardens, a private lake, and walking trails. Guests can also enjoy a full gourmet breakfast, an individual table for two, an on-site spa, and delicious dinners.
More info: Check price and availability
WHERE TO GO: SAUGATUCK
What's more romantic than a Michigan getaway in Saugatuck? This picturesque town is home to vibrant arts culture with plenty of art galleries downtown.
You'll enjoy incredible views of Lake Michigan here. The Oval Beach is ideal for dates, with its dunes and azure water. After seeing the sunset, there's no better way to end the day than with a ride on the Saugatuck Dune Rides.
Lastly, for an unforgettable date night, catch a show at the Saugatuck Center for the Arts. They offer comedic shows, live music, and other performances throughout the year.
WHERE TO STAY: THE HOTEL SAUGATUCK
Hotel Saugatuck is the perfect place if you're looking for a romantic getaway in Michigan that feels like a step back in time. This stylish boutique hotel is located on Michigan's art coast, in the downtown area of Kalamazoo.
The hotel offers 17 beautifully appointed rooms, each with its unique style and flair. You'll enjoy amenities like an in-room spa tub, gourmet breakfast, tempting desserts, and a fireplace. Plus, the concierge services can help you plan the perfect romantic getaway.
The hotel's special packages include chocolate-dipped strawberries and prosecco, a local cheese board, and a dozen red roses.
WHERE TO GO: ISLE ROYALE NATIONAL PARK
If you and your partner are looking for a romantic getaway that involves a bit of adventure, then Isle Royale National Park is the perfect destination for you. This remote island in Lake Superior is only accessible by ferry or seaplane, making it the perfect place to disconnect from the outside world and focus on each other.
The island is home to various hiking trails, including the 30-plus mile Feldtmann Lake Loop Trail, which offers stunning views of the lake. You can also go scuba diving in the lake to explore the remnants of shipwrecks.
There are kayaking and paddle boarding opportunities available, and access to Windigo Store, which sells a variety of hiking supplies. Plus, you can take advantage of water taxis to explore more of Lake Superior island.
WHERE TO STAY: ROCK HARBOR LODGE
Rock Harbor Lodge is the perfect place to get away with your special someone. Nestled on the shores of Lake Superior, Rock Harbor Lodge offers stunning views, cozy accommodations, and all the amenities you need for a romantic getaway.
With 20 cottages and 60 lodge rooms, there's plenty of space for you to cozy up. How about a honeymoon suite with views of Lake Superior, couple's massages, and fancy Jacuzzis? The lodge also has an on-site restaurant called The Lighthouse Restaurant, and an on-site store for hiking supplies.
If you're feeling adventurous, consider guided fishing and sightseeing tours. No matter what you're looking for, Rock Harbor Lodge is sure to please.
WHERE TO GO: FRANKENMUTH
Frankenmuth, Michigan is perfect when considering a romantic getaway that feels a world away. This small town will make you feel like you've stepped into a Bavarian village, with charming half-timbered houses and various German beer offerings.
While the town may be small, there's no shortage of things to do. Take a river cruise on the Bavarian Belle Riverboat, explore the Frankenmuth Historical Museum, or enjoy the views from your room at the Marv Herzog Hotel.
The Bavarian Inn Lodge also offers lovely accommodations, complete with champagne and chocolates waiting in your room. German beer lovers will appreciate the town's numerous offerings, including the Frankenmuth Brewery and German glühwein, a type of mulled wine.
Read More: 17 AMAZING THINGS TO DO IN FRANKENMUTH, MICHIGAN
WHERE TO STAY: FRANKENMUTH COUNTRY B&B
The Frankenmuth Country Bed and Breakfast is a fabulous place for couples to go on a romantic getaway. The B&B is air-conditioned and was built over a hundred years ago and remodeled with 21st century comforts.
The three guest rooms on the second floor each have a private bathroom. Breakfast is served in the dining room and features fresh, homemade dishes each morning.
You can relax in the spacious living room or on the wrap-around porch when you're not exploring all that Frankenmuth offers.
WHERE TO GO: SLEEPING BEAR DUNES NATIONAL LAKESHORE
If you and your partner are looking for a romantic getaway that involves some winter activities, head to Sleeping Bear Dunes National Lakeshore in Michigan. This is one of the best places to enjoy cross-country skiing, but there are also miles of sandy beaches and stunning bluffs that you can explore together.
There are some picturesque farmsteads you can visit here too. What could be more romantic than a cozy evening by the fire in one of the park's log cabins?
WHERE TO STAY: LEBEAR LUXURY RESORT
Lebear Luxury Resort is the perfect romantic getaway for couples who appreciate the finer things in life. This luxurious resort on Northern Michigan's Leelanau Peninsula has an open capacity for a limited number of people. It also offers private residences with crystal blue waters, ancient dunes, and lush forests.
Each residence has a full-size gourmet kitchen, but there is no need to cook. The resort has an award-winning restaurant, Blu, with a glass-walled dining room that offers spectacular sunsets, Sleeping Bear Dunes, and the Manitou Islands.
Guests can enjoy the indoor pool and outdoor pools, whirlpool, private beach, bonfire, kayaks and paddleboards, fitness room, sauna, complimentary Wi-Fi, billiards, and massage room.
WHERE TO GO: PETOSKEY
Looking for a romantic getaway in Michigan? Petoskey is the perfect place for couples looking for a bit of everything!
Soak up the million-dollar sunset from one of the best viewpoints in the state at Sunset Park, East Park, or Petoskey City Marina. Try taking a stroll along the sandy beaches of Lake Michigan's Little Traverse Bay.
For some outdoor adventure, explore the hiking trails of Boyne Mountain or go zip-lining through the Skyline Trail.
And after an exciting day of exploring, relax with a drink at Pour Kitchen & Bar or Ernesto's Cigar Lounge & Bar. These spots offer great drinks for couples looking for a cozy nightcap. Whatever your preference, Petoskey is sure to please!
WHERE TO STAY: STAFFORD'S PERRY HOTEL
Stafford's Perry Hotel in Petoskey is the perfect spot for couples looking for a cozy and spacious retreat. The guest rooms overlook the Crooked River and feature a private balcony, perfect for enjoying the outdoors.
There's also an outdoor fire pit, perfect for roasting marshmallows or simply enjoying each other's company. Book the spa king room for an extra special treat, complete with a kitchenette and a two-person whirlpool tub.
Crooked River Lodge in Alanson is another fantastic option for couples, offering year-round lodging and stunning views of the historic inland waterway.
The lodge also has an indoor pool and hot tub, and recreational activities to keep you busy. Just two miles north in Bay View, Stafford's Bay View Inn offers beautiful views of Lake Michigan's Little Traverse Bay.
More Info: Check price and availability
WHERE TO GO: DETROIT
If you're looking for a romantic getaway in Michigan that includes arts and relaxing outdoors, Detroit is a great choice.
Begin your new day with a cup of coffee from one of the many local coffee shops. Then, stroll hand in hand down Parker's Alley, a hidden gem in the city lined with murals and street art. Next, visit the Detroit Riverfront, where you can take a walk or bike ride along the river.
Be sure to catch a game at Comerica Park, home of the Detroit Tigers. End your day with a tour of the historic Ford Piquette Avenue Plant, where you can see vintage cars and learn about the city's rich automotive history.
Read More: 26 THINGS TO DO IN DETROIT YOU DON'T WANT TO MISS
WHERE TO STAY: SHINOLA
Looking for the perfect romantic getaway in Michigan? Shinola Hotel in downtown Detroit is the ideal spot for a luxurious and old-school romantic weekend away.
The historic hotel, which dates back to 1915, has been restored with lovely guest room décor, city views, and natural light. You'll be comfortable in the Italian sheets, Bluetooth speakers, and custom robes.
If you want to splurge, go for the Penthouse Suite with its private terrace, dining area, and gas fireplace.
The San Morello restaurant inside the hotel has a southern Italy feel, complete with a crackling fireplace, posh drink options, and wood-fired pizzas.
Don't forget to add your love lock to the Shinola Love Locks fence before you go! Shinola locks are engraved on-site and make a great souvenir of your trip.
More info: Check price and availability
WHERE TO GO: TROUT LAKE
Trout Lake Township is a natural gem is nestled in the Far Eastern Upper Peninsula, surrounded by magnificent natural beauty. The area is surrounded by many lakes, streams, and rivers, making it the perfect place to go ice fishing or hunting. You can also swim, sail, canoe, and powerboat there.
In addition, the Hiawatha National Forest offers endless opportunities for romantic walks, hiking, mountain biking, jogging, birdwatching, and nature photography.
After a day of exploring, you can relax by staying at one of the 83 campsites at Trout Lake Township Park. This park is in a forest area to be peaceful and quiet for you.
WHERE TO STAY: HISTORIC BIRCH LODGE
Historic Birch Lodge is perfect if you're looking for a romantic getaway in Michigan that combines the best of nature and modern luxury.
This world-class lodge, located in Michigan's Upper Peninsula, offers both renovated and historically restored accommodations, ensuring that you'll enjoy all the comforts of home while surrounded by natural beauty.
The Inn at Birch Lodge is the perfect choice for couples who appreciate historic properties. It combines the lodge's original charm with modern amenities like a private hot tub and gas fireplace.
For couples who want to wake up to stunning panoramic vistas, the Motel at Birch Lodge features floor-to-ceiling windows in every room – not to mention high-end comforts and amenities that will make your stay memorable.
More details: Check price and availability
WHERE TO GO: LUDINGTON
If you and your significant other are looking for a romantic getaway, you've got to check out Ludington, Michigan. This small town is home to miles of sandy beaches along Lake Michigan and Hamlin Lake, perfect for a romantic stroll or sunset picnic.
Ludington State Park offers plenty of hiking and biking trails and fishing and boating opportunities for those who enjoy the outdoors.
No trip to Ludington would be complete without a visit to one of the lighthouses that dot the Ludington lakeshore. Whether you need a quiet escape or a fun-filled adventure, Ludington is the perfect destination for couples in love.
WHERE TO STAY: THE LAMPLIGHTER BED AND BREAKFAST
This five-room bed and breakfast is the perfect place to escape the hustle and bustle of everyday life. Each room at The Lamplighter Bed and Breakfast has its own bathroom, and all the rooms have queen beds except for the Monet Suite, which features a king bed.
The Lamplighter also offers a variety of dining packages, including a chef-catered dining package, a fireside dinner package, and a private dining package.
The Lamplighter offers a fishing and coastline tour and a golfing package at the Hemlock Golf Club for those who want to explore the area, and for couples who want to relax, they offer a massage package that is sure to de-stress and unwind.
More info: Check price and availability
MORE INFORMATION FOR YOUR TRIP TO MICHIGAN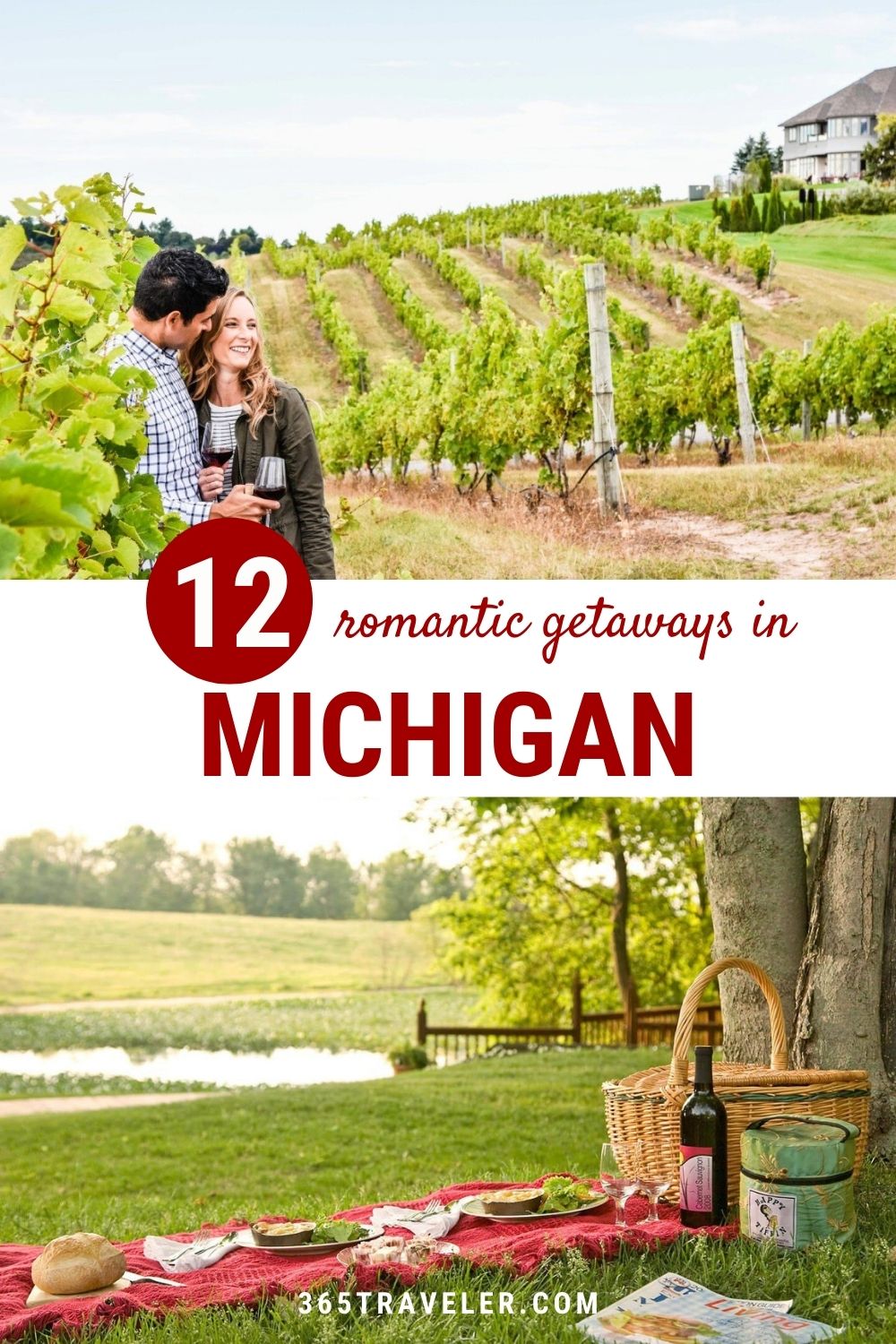 Follow us here: Facebook | Twitter | Instagram | Pinterest | YouTube | MSN | TripAdvisor | Flipboard
All articles belong to 365 Atlanta Family LLC, and all photos belong to us as well, unless otherwise noted. It's all copyrighted. Please don't repost anything elsewhere without asking me first. All rights reserved. This site uses cookies to enhance your experience.
We make no guarantees of any price listed on our site. We are not responsible for content on external web sites linked from ours, including linked resources, an external blog post, any partner site, hotel property sites, or affiliate sites. We only write about places we love in an attempt to help you in your adventures, but we can't guarantee you will love them, too.
Posts may contain affiliate links at no cost to you. Several of our trips are also compensated by the respective tourism boards for the city or state we are visiting. This never impacts how we share the destination with you – opinions are always our own and we pride ourselves on that. We do not sell links or accept unsolicited guest posts under any circumstances. Don't even ask.
United States Copyright, 365 Atlanta Family, LLC
View our Privacy Policy | Subscribe to our Newsletter | Contact Site Owner | View Terms & Conditions | About Us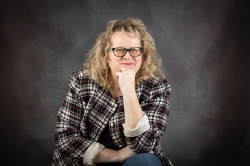 Latest posts by Dannelle Gay, Contributing Writer
(see all)