If you're looking for things to do in Holland, Michigan, you'll find no shortage of activities and attractions here. From the beaches of Lake Michigan to the shops and restaurants of downtown Holland, there's something for everyone in this vibrant community. Between the shores of two lakes, Michigan and Macatawa, Holland is a beautiful city with plenty to offer.
While digging into Dutch culture seems to be a favorite for visitors, there are plenty of options for those looking for a more active experience. Biking is a popular activity in Holland, with many trails to explore. One of the most scenic rides is along the Lake Michigan coastline. Visitors can also rent kayaks or paddle boards to get out on the water.
Ready to learn more about this Michigan city? Here are 15 things to do in Holland MI that you don't want to miss!
Families Fly Free is a program that has introduced hundreds of families to the joys of flying free using travel rewards – including our family! Want to learn how to save thousands of dollars making your travel dreams come true? Click here to grab 7 Secret Hacks that the owner personally uses to fly her family for 4 for free all over the world!
COOLEST PLACES TO STAY IN HOLLAND, MICHIGAN
WHERE IS HOLLAND, MICHIGAN LOCATED?
Holland is located on the west coast of Michigan, about 30 miles (48.28 km) southwest of Grand Rapids. The city was founded by Dutch immigrants in the 1840s, and it's still an integral part of the city's identity. With a population of about 33,000, Holland is perfect for a day trip or a weekend getaway to enjoy Dutch heritage.
No matter what time of year you visit, Holland always has something to do. The weather in Holland varies depending on the season. Summers are typically warm and humid, while winters are cold and snowy. Spring and fall are generally mild with occasional showers.
Visitors can enjoy ice skating at Kollen Park or sledding down the dunes at Holland State Park in the winter. Spring is the perfect time to see the tulips blooming at Windmill Island Gardens. Summer is about taking advantage of the city's lakeshore location with swimming, sunbathing, and boating. Fall is a great time to hike or bike ride and see the changing leaves.
SOAK UP THE SUN AT TUNNEL PARK
Tunnel Park is one of the most popular attractions in Holland and is perfect for spending a day outdoors. The park has an extensive playground and sand volleyball courts. The sand dunes make it ideal for relaxing and soaking up the sun.
You will find dune climbs, a dune slide, and plenty of picnic areas. The best time to visit Tunnel Park is during the summer when the weather is warm and the sun is out.
BRING THE KIDS TO NELIS DUTCH VILLAGE
Nelis' Dutch Village is a charming place that will make you feel like you have stepped into a fairytale. The village is a living history museum that recreates an authentic Dutch experience. Visitors can learn about the Dutch culture, see traditional crafts being made, and taste some delicious treats. The park features Dutch-style architecture, windmills, canals, and gardens.
Visitors can enjoy traditional Dutch food, dance to Dutch music, try wearing wooden shoes, and learn about the fascinating culture and history of the Netherlands.
There is also a petting zoo, carousel, and playground for the kids. The village also offers a variety of activities for kids, making it the perfect place to bring the family for a day of fun.
CLIMB MOUNT PISGAH
Mount Pisgah is a towering sand dune that offers sweeping views of Lake Michigan, Macatawa, the beaches, and Holland's marinas. The hike to the top is challenging but rewarding, and it is a great place to watch the sunset.
You can take the boardwalk or climb the steps if you feel adventurous. This way, you can avoid crowds and get some exercise at the same time. The Dune Climb trail is the most popular and takes about 45 minutes to reach the top.
VISIT THE OUTDOOR DISCOVERY CENTER AT MACATAWA GREENWAY
The Outdoor Discovery Center at the Macatawa Greenway is a must-visit for those looking to get in touch with nature. With over five miles of trails, it's the perfect place to take a hike or ride a bike. If you are lucky, you might spot some of the area's wildlife, like deer, otters, and beavers.
There is also an education center on-site that offers programs for all ages about nature and the environment, as well as a variety of camps for the kids. The Discovery Center is open all year round and is a great place to explore the great outdoors.
PHOTOGRAPH BIG RED LIGHTHOUSE
As one of the iconic and epic attractions, the Holland Harbor lighthouse is a "must-see" in the area. Standing over 50 feet (15.24 m) tall, the Big Red Lighthouse is one of the most photographed landmarks in all of Michigan. Located on the west pier of Holland Harbor, the lighthouse offers stunning views of Lake Michigan and the dunes.
The best time to visit the Big Red Lighthouse is during the summer when the weather is warm and sunny if you are after photos.
EXPLORE HOLLAND STATE PARK
Holland State Park is a beautiful spot for a day trip or a weekend getaway. It is one of the most popular attractions in the area, and for a good reason. The park offers miles of beach trails perfect for hiking, biking, or simply taking a stroll.
In addition to its natural beauty, the park also features two beaches, a playground, picnic areas, and an observation tower perfect for views of the Red Lighthouse.
LOUNGE AWAY THE DAY AT KOLLEN PARK
Kollen Park is another fantastic spot for a recreational day trip. The park is located on the shores of Lake Macatawa and features a large beach perfect for swimming, sunbathing, or simply enjoying the views. In addition to the beach, the park also has a playground, picnic tables, and a basketball court.
The Heinz Waterfront Boardwalk is an excellent place at the park for a stroll or a romantic evening walk. You will also have an opportunity to see some scenic landmarks, the Queretaro fountain, and the immigrant's statue.
TAKE IN THE HISTORY AT HOLLAND MUSEUM
There's no better way to understand the history and culture of an area than by visiting its museum.
The Holland Museum is a great place to learn about the city's history and the surrounding area. Plus, it also has permanent exhibits on the history of Dutch immigration to the United States, the role of agriculture in the area, and the city's industrial past.
In addition to the permanent exhibits, the museum also has a rotating exhibit that changes every few months. Past presentations have included topics such as World War II, fashion, and art.
SAVOR THE BERRIES AT BOWERMAN BLUEBERRY FARM
Farm-fresh fruits are always a delight, and Holland's berry farms are no exception. Bowerman Blueberry Farm is a great place to start your blueberry picking adventure. If you are not in the mood for picking, you can always buy some delicious berries at the on-site farm stand.
If you are visiting Holland in the summer, swing by Bowerman Blueberry Farm and pick up some of their delicious berries. You can also buy pies, jams, and other blueberry-themed goodies at the farm.
SAUNTER THE VELDHEER TULIP GARDEN
To keep up with Holland's Dutch theme, a visit to the Veldheer Tulip Garden is a must. In 1950 they started with only 100 red tulips & 300 white tulips. Today? Holland's only tulip garden perennial farm features an incredible five million plus beautiful blooms to walk through.
The best time to see the tulips is typically mid-April to early May. Visitors can trail in the garden and enjoy the floral beauty at their own pace. Add this spot to your list if you are visiting in the spring. You will not be disappointed.
SCHEDULE A VISIT DURING THE TULIP FESTIVAL
The Tulip Time Festival is one of Holland's most legendary attractions. The festival celebrates Dutch culture and features a parade, live music, food, and more. During the festival, which takes place in May, the city is decorated with tulips and other florals.
If you are visiting Holland during tulip season, be sure to schedule your visit around the festival. It has often been compared to the European version and guarantees to be a great experience — without the expense of going to Europe. If you are looking for a unique and beautiful place to visit, Downtown Holland is the perfect destination.
A visit to the Tulip Time Festival is one of the best things to do in Holland MI!
MEET THE LOCALS AT THE HOLLAND FARMERS MARKET
The Holland Farmers Market is the perfect place to taste the local flavor. The market is also known as the Eighth Street Farmers Market, and is located in the heart of downtown Holland.
The market features a variety of vendors selling artisan goods, fresh produce, flowers, vegetables, and more.
You will also find several food trucks at the market, so bring your appetite. The market is open from May through October and is a great place to find seasonal produce.
ENJOY A TOUR AT WINDMILL ISLAND GARDENS
Windmill Island Gardens is one of the most popular tourist attractions in Holland, Michigan. The gardens feature a working Dutch windmill that's the park's centerpiece. Visitors can tour the DeZwaan windmill, learn about its history, and see how it works.
The garden is full of floral beauty, including tulips, daffodils, and hyacinths. You will also find a playground, picnic area, and a river boardwalk.
FIND ALL YOUR SOUVENIRS ON 8TH STREET
Collectors and shoppers will find a wide variety of items on 8th Street in Holland, Michigan. This is the perfect place to find that unique item to take home with you.
You will find everything from art to clothes to food. This downtown is lined with many shops that offer various things. You will indeed find the perfect souvenir for anyone on your list here.
SAMPLE DUTCH TREATS AT DEBOER BAKKERIJ & DUTCH BROTHERS RESTAURANT
If you are looking for a taste of the Netherlands while in Holland, head out to DeBoer Bakkerij and Dutch Brothers Restaurant. DeBoer Bakkerij is a European-style bakery that offers a variety of Dutch-inspired pastries and baked goods.
The menu at Dutch Brothers Restaurant features a variety of traditional Dutch dishes, including stamppot (a mashed potato dish), stoofpot (a stew), and hachee (a beef and onion stew). Both DeBoer Bakkerij and Dutch Brothers Restaurant are located in downtown Holland.
MORE INFORMATION FOR YOUR TRIP TO MICHIGAN
WHERE TO STAY IN HOLLAND MICHIGAN
Follow us here: Facebook | Twitter | Instagram | Pinterest | YouTube | MSN | TripAdvisor | Flipboard
All articles belong to 365 Atlanta Family LLC, and all photos belong to us as well, unless otherwise noted. It's all copyrighted. Please don't repost anything elsewhere without asking me first. All rights reserved. This site uses cookies to enhance your experience.
We make no guarantees of any price listed on our site. We are not responsible for content on external web sites linked from ours, including linked resources, an external blog post, any partner site, hotel property sites, or affiliate sites. We only write about places we love in an attempt to help you in your adventures, but we can't guarantee you will love them, too.
Posts may contain affiliate links at no cost to you. Several of our trips are also compensated by the respective tourism boards for the city or state we are visiting. This never impacts how we share the destination with you – opinions are always our own and we pride ourselves on that. We do not sell links or accept unsolicited guest posts under any circumstances. Don't even ask.
United States Copyright, 365 Atlanta Family, LLC
View our Privacy Policy | Subscribe to our Newsletter | Contact Site Owner | View Terms & Conditions | About Us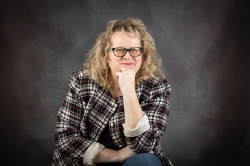 Latest posts by Dannelle Gay, Contributing Writer
(see all)