A little less than an hour's drive from the Windy City of Chicago, Naperville is a town filled with wonderful things to do. This municipality has a ton of fantastic tourist attractions for you and your friends to explore. It's a fact that Naperville is one of the wealthiest cities in the Midwest region of the United States, and the 11th most prosperous city nationwide. This Illinois town is also on the list of the safest, best, and best places to retire.
As if that's not enough, you will find history-based attractions, a wide variety of museums, bustling breweries, and exhilarating amusement parks here. If you want a break from all the excitement, you can enjoy some incredible live shows, taste the local cuisine, and stroll through the botanical gardens.
So, what are you waiting for? Bring your loved ones along to explore all the wonderful things to do in Naperville!
Families Fly Free is a program that has introduced hundreds of families to the joys of flying free using travel rewards – including our family! Want to learn how to save thousands of dollars making your travel dreams come true? Click here to grab 7 Secret Hacks that the owner personally uses to fly her family for 4 for free all over the world!
COOLEST PLACES TO STAY IN NAPERVILLE
MEANDER THE RIVERWALK IN NAPERVILLE
Just a stone's throw away from the DuPage River, which flows right through the town, lies the Naperville Riverwalk, referred to by many as the city's "crown jewel." The river stroll is 1.75 miles long and was built in 1981 to commemorate the city's 150th birthday. Since then, it has become a well-known landmark in the city.
Moreover, the Riverwalk also provides the perfect environment for admiring the breathtaking beauty of the river and all of its fountains, bridges, brick walkways, sculptures, and much more.
Nearby, there are several shops and restaurants along the river promenade where you may go shopping. If you're feeling active, you can explore the paddleboat quarry or rent a bike.
Furthermore, given the proximity to Centennial Beach, you may leave the kids here to enjoy the pool while you take a stroll down the riverfront. The Riverwalk is also home to the famous clock tower, which is worth a visit.
SOAK UP THE MUSIC AT WENTZ CONCERT HALL
Do you want to experience live music in a new and exciting environment? Wentz Concert Hall at North Central College is the place to be. This top-notch venue has hosted 617 musical concerts since its debut in 2008, including classical, jazz, and contemporary performances.
And it's not just the number of concerts that makes this hall special — the quality is impressive thanks to its superb acoustics. In fact, the same experts who assisted with the design of the Pritzker Pavilion at Millennium Park worked on this project, so you know it's good!
The hall's soundproof drapes allow for further "tuning." The high-twitch lighting and cozy seating make it a comfortable and inviting place to see domestic and foreign performers. Elizabeth Futral, Yo-Yo Ma, Colbie Caillat, Herb Alpert, and many more well-known performers have performed at Wentz Concert Hall.
Whether you're a classical music fan or enjoy something a little more contemporary, check out the schedule of upcoming performances at Wentz Concert Hall. You're sure to have a memorable experience!
TAKE THE KIDS TO DUPAGE CHILDREN'S MUSEUM
You can't go wrong with the DuPage Children's Museum if you want to enjoy a family-friendly activity in Naperville, Illinois. Over the past 30 years, the DuPage Children's Museum (DCM) has encouraged families to have fun, discover new things, and spend time together.
Every experience is designed to help kids establish a firm foundation of creativity, problem-solving abilities, critical thinking, and confidence via exhibitions, activities, and special events. Even adults will have a wonderful time at this museum, which strives to make math, science, and the arts appealing to children.
The museum is also home to the acclaimed "Imaginibbles" children's menu at Bean Sprouts, where youngsters can make their own healthy choices. Don't forget to browse the Explorer Store before you go — it's packed with books, puzzles, toys, and more. Best of all, admission to the DuPage Children's Museum is only $12 per person.
A visit here is one of the best things to do in Naperville!
VISIT THE BALL FACTORY INDOOR PLAY AND CAFE
Recharge your batteries and keep an eye on your kids simultaneously. Sound impossible? Well, I promise it's not at The Ball Factory Indoor Play and Café. This indoor playground and café is the perfect spot for families with children ages 12 and under.
At The Ball Factory, your kids will have a blast experimenting with all the different slides, ball blasters, and amenities. And if you're looking for a unique space to host a birthday party or other special event, they have a variety of packages and rental areas available.
They also have plenty of coffee station options available, so you can enjoy a freshly prepared cup of coffee and a yummy sandwich while your kiddos are busy playing. So next time you're looking for something fun to do in Naperville, be sure to stop by The Ball Factory Playground.
Looking for more fun things to do in Naperville? Here are a couple of great options.
Go on a scavenger hunt adventure. Discover Naperville on this fun walking adventure that takes you on a journey through downtown and along the Riverwalk, exploring the art, sights, and local history as you solve clues and puzzles along the way.
Experience indoor skydiving. Defy gravity in a state-of-the-art wind tunnel at iFLY Chicago-Naperville and feel the thrill of a simulated skydive.
BIKE THE TRAILS AT MORTON ARBORETUM.
You won't find a more romantic date spot in Naperville than the Morton Arboretum. This incredible destination was established in 1922 and is home to over 200,000 cataloged plants and over 4,100 tree species. In addition to its gorgeous gardens, the Morton Arboretum also offers a herbarium, nature-based programs, a 1-acre labyrinth, and a contemporary visitor center.
Plus, it makes for a fantastic date spot! You and your date may navigate the labyrinth, snap many group shots, wander around several garden areas, find unique plant species, and more. Visit any time between the final week of November and the first week of January to see the place come alive with thousands of brilliant lights for a more romantic time together.
HIKE SPRINGBROOK PRAIRIE FOREST PRESERVE
Springbrook Prairie Preserve is a must-see for nature enthusiasts of all types. The 1,829-acre preserve is mainly composed of grasslands, which provide a natural habitat for breeding and migratory birds. Aside from being a birder's Utopia, the sanctuary also offers its guests outdoor recreational opportunities. There are 7 miles of trails that can be explored on foot, by bike, or on horseback.
It's also a great place to cross-country ski in the winter. Picnic tables are scattered throughout the preserve, so visitors can bring their food and enjoy a meal surrounded by beautiful scenery. Moreover, visitors with pets will appreciate the designated dog run where their furry friends can explore off-leash.
To the west of the park, model aircraft enthusiasts will find an old airstrip converted into a model-craft area.
EXPLORE KNOCH KNOLLS NATURE CENTER
Suppose you love spending time outdoors, exploring nature, and enjoying all Mother Nature offers. In that case, you need to check out Knoch Knolls Park. This award-winning park debuted in October 2014 and is a must-visit for any outdoor enthusiast.
Here you'll find plenty of activities to keep you entertained, as well as beautiful picnic gardens where you can relax and enjoy a meal. And don't forget to check out the modern nature center with its displays on the Dupage River habitat and local wildlife.
You can brush up on your knowledge of rivers, local fauna, and marine life at the center. Not only that, but there is also a disc golf course with 18 holes, around 80 parking spots, and a place to launch canoes and kayaks, so you can make a day of it.
UNWIND AT CANTIGNY PARK
Looking for a fun-filled day out with your family or friends? Head out to Cantigny Park! This 500-acre park has something for everyone: two golf courses, playgrounds, scenic trails, two museums, and multiple gardens.
The 27-hole golf course is a great place to spend an afternoon, whether you're a seasoned pro or just getting started. And if you get hungry, the café will have just what you need to refuel.
Afterward, explore the park's playgrounds and scenic trails. You can also visit the gift store to purchase souvenirs and trinkets. Play a round of golf, stroll through picturesque gardens, or participate in one of the many other activities the park offers.
If you schedule your trip right, you may even be able to catch a live performance, learn something new at a lecture, or have a blast at a festival.
FIRST DIVISION MUSEUM
The First Division Museum is a great place to learn about the history of the First Infantry Division. The museum provides plenty of information about the division's service history with several galleries and exhibits such as weapons, uniforms, vehicles, and more from wars such as World War I and II.
You can also find a bookstore at the museum, where you can purchase military publications. And if you're looking for something fun to do during your visit, the museum offers plenty of activities to keep you entertained.
Guided tours with an expert are available, or you can browse the exhibitions at your own pace. Either way, you can come away with a better understanding of the region and its heroes.
STOP BY THE NAPERVILLE FINE ART LEAGUE
Looking for something fun to do this weekend? Stop by the Naperville Fine Art League for some art exhibits! This non-profit organization is run by volunteers who aim to support the visual arts. The NAL was established in 1961, and its goal is to provide art training and education and promote interest in all forms of creative expression.
Membership is open to everyone regardless of gender, sexual orientation, age, ethnicity, color, national origin, or ability. The art exhibits are regularly themed, and members make all the art pieces of the organization.
If you see something you like, remember that all the artwork is for sale! So swing by the Naperville Fine Art League and support your local artists.
CLIMB THE MOSER TOWER AND MILLENNIUM CARILLON
If you are in Naperville, check out the Moser Tower and Millennium Carillon. These two landmarks are some of the city's most exciting and unique sights, and you won't want to miss them.
The Moser Tower is a must-see because of its distinctive design and 72 carillon bells. The tower stands 150 feet tall, with 253 stairs leading up to the observation deck. From the top, you'll be able to take in breathtaking views of the cityscape.
If you're feeling ambitious, you can climb the stairs to the deck and look closely at the impressive architecture. Get out your camera and shoot pictures of your group in front of this remarkable structure. You won't regret making this unique stop on your city tour.
Escape rooms are all the rage these days, and Hidden Key Escapes is the perfect place to challenge yourself and your friends. You'll have 60 minutes to use your senses to find clues and solve puzzles to escape from a locked room.
You can choose between two tasks, "The Hideaway" and "The Storage Room." The former has an escape rate of 40%, while the latter has a rate of 37% if that helps you make a choice, but you need to remember that "The Storage Room" requires a minimum of four players. So round up your buddies and see if you can make a successful escape!
SPLISH SPLASH AT CENTENNIAL BEACH
Looking for a unique place to cool off this summer? Then head to Centennial Beach in Naperville! This one-of-a-kind beach is located right on the Riverwalk and features a massive swimming pool built from the ruins of an old stone quarry.
The 6-acre park also has direct access to Lake Michigan, so you can enjoy swimming, sunbathing, and picnicking all in one place. Although it's not an oceanfront beach, Centennial Beach in Naperville, Illinois, is still a hot spot for summer fun. The park features a massive pool with slides, fountains, and other enjoyable features.
The grassy sections near the pool are perfect for playing volleyball or building sandcastles. You can also enjoy the premises' café, ball field, and skatepark.
TAKE ON THE PADDLEBOAT QUARRY
Ready to have some water-based fun? Then head on over to Paddleboat Quarry! Just a short walk from Centennial Beach and the Riverwalk, the Paddleboat Quarry is the perfect place to enjoy a day on the water.
You can hire a kayak or paddle boat from May to October at very reasonable prices. And if you're looking for a little extra adventure, come up on weekends and pay for entry in advance at the Riverwalk Cafe.
STEP BACK IN TIME TO NAPER SETTLEMENT
Naper Settlement is a delightful place to take a step back in time. The settlement is a 12-acre outdoor history museum that covers the region's rich history, from the early days to the present.
The village is home to a 3,500-square-foot gallery containing works of art, antiquities, pictures, and interactive exhibits. Since 1969, this has been a popular tourist destination for those interested in learning about the region's past.
There's something for everyone with its interactive displays, temporary exhibitions, and walking tours. The Heritage Gallery is a great place to start your visit. Here you can see works from various collections created by regional artists.
Then take one of the three walking tours of Naperville's oldest commercial and residential sections. These tours are a great way to learn about aesthetically and historically noteworthy buildings.
SEE THE SITES VIA NAPERVILLE TROLLEY & TOURS
Looking for a fun and unique way to explore Naperville? In that case, you need to hop on board the Naperville Trolley & Tours. Although Don Wehrli didn't launch Naperville Trolley & Tours until 1995, the concept was conceived years prior and inspired by Walt Disney.
Currently managed by Don's daughter Annette, the trolley system is integral to Naperville's community. Locals frequently use the trolley to commute around town, and it's also one of the best ways for visitors to get around and learn about the city's rich history.
A must-do activity that offers 30 minutes of history and excitement is the Historic Trolley Tour. This is a great way to see the sites and learn about Naperville's rich history. So hop on board and enjoy the ride!
MORE INFORMATION FOR YOUR TRIP TO ILLINOIS
WHERE TO STAY IN NAPERVILLE
Follow us here: Facebook | Twitter | Instagram | Pinterest | YouTube | MSN | TripAdvisor | Flipboard
All articles belong to 365 Atlanta Family LLC, and all photos belong to us as well, unless otherwise noted. It's all copyrighted. Please don't repost anything elsewhere without asking me first. All rights reserved. This site uses cookies to enhance your experience.
We make no guarantees of any price listed on our site. We are not responsible for content on external web sites linked from ours, including linked resources, an external blog post, any partner site, hotel property sites, or affiliate sites. We only write about places we love in an attempt to help you in your adventures, but we can't guarantee you will love them, too.
Posts may contain affiliate links at no cost to you. Several of our trips are also compensated by the respective tourism boards for the city or state we are visiting. This never impacts how we share the destination with you – opinions are always our own and we pride ourselves on that. We do not sell links or accept unsolicited guest posts under any circumstances. Don't even ask.
United States Copyright, 365 Atlanta Family, LLC
View our Privacy Policy | Subscribe to our Newsletter | Contact Site Owner | View Terms & Conditions | About Us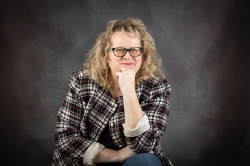 Latest posts by Dannelle Gay, Contributing Writer
(see all)