There's never a dull moment in Rockford, IL! The city is full of cultural and natural attractions, making it the perfect destination for a weekend getaway or more extended vacation.
Nicknamed "The Forest City," families will love exploring the City of Gardens, while outdoor enthusiasts can enjoy the many parks and trails in the area. With amazing restaurants and bars, museums, antique shops, markets, and more, you'll never run out of things to do in Rockford, IL.
Here are 18 things to do in Rockford IL that you don't want to miss!
ANDERSON JAPANESE GARDENS
Anderson Japanese Gardens is a tranquil oasis located in Rockford, Illinois. Hoichi Kurisu, a world-renowned Japanese garden designer, created the gardens and the North Americans regard it as one of the most remarkable Japanese gardens in the United States.
Spanning 12 acres of land, the gardens feature beautiful tea houses, 16th-century style gazebos, pavilions, waterfalls, babbling brooks, and a wide variety of colorful plants and flowers.
Guided tours are available for those who want to learn more about the history and design of the gardens.
The Anderson Japanese Gardens is a non-profit garden space open year-round for everyone to enjoy. In addition to exploring the manicured grounds, the gardens also host various events throughout the year, including lectures and concerts.
Be sure to visit Fresco at the Gardens for a unique dining experience amidst the colorful plants and tranquil waterscapes.
THE LAURENT HOUSE
The Frank Lloyd Wright-designed Laurent House is the only home designed by Wright for a person with a disability.
Designed for Kenneth and Phyllis Laurent, this amazing home is both functional and beautiful. In 1946, Kenneth Laurent, who was a WWII veteran, was diagnosed with a spinal cord tumor. The surgery to remove it left him a paraplegic the rest of his life.
Wright designed the home in 1949 specifically for the Laurents, and it was decades ahead of ADA guidelines at the time.
Today, both public and private tours are offered of this Usonian home. Featured on the Frank Lloyd Wright Trail, this home is on the National Register of Historic Places.
ROCK CUT STATE PARK
Rock Cut State Park is one of the best places to visit in Rockford, IL if you want to connect with nature. With over 3,000 wooded acres, Rock Cut is the city's most prominent natural playground.
The park features two massive lakes, hundreds of campsites, and miles of nature trails, making it a mecca for outdoors enthusiasts of all types.
Bird-watchers will find plenty to keep them busy, and anglers can cast their lines from the shoreline or take to the waters in a boat. The cross-country ski and snowshoe trails are perfect for fresh air in winter.
Whether you're looking to rough it or enjoy a day in the great outdoors, Rock Cut State Park is sure to please.
DISCOVERY CENTER MUSEUM
The Discovery Center Museum is a great place to take younger visitors. With 250 different exhibits, it is designed to be interactive and teach art and science.
The museum has a Tot Spot for younger children, a television studio, an art studio, a planetarium, and so much more.
The outdoor playground here, Rock River Discovery Park, is well worth a visit! This fun park is full of hands-on experiences for kids. They can explore caves, dig for dinosaur bones, play with the amazing water table, and of course — have fun on the slides. This playground is one you've never seen before!
In addition, the Discovery Center Museum offers unique programs for school groups. These programs facilitate learning by providing hands-on experiences with the exhibits. As a result, the Discovery Center Museum is an excellent place to visit if you want to learn more about science and art.
BURPEE MUSEUM OF NATURAL HISTORY
If you want to see dinosaur skeletons, The Burpee Museum of Natural History is a great place to visit. Learn about the natural history of Illinois through the wide variety of exhibits here, including the Windows to Wilderness exhibit, which showcases the different types of ecosystems in Illinois.
The Jay and Barbara Brost PaleoLab is a great place to learn about the dinosaurs that once roamed the state. The museum's fossil displays are awe-inspiring, and the staff and researchers are always happy to answer any questions you may have.
In addition, the museum regularly hosts events and workshops, making it a great place to learn about the science of nature. And if you're looking for something a little different, the Burpee Museum also has a special exhibit devoted to life science. This exhibit explains how everything works and where it all comes from. For example, there's an exciting exhibit called The Diary of a Dinosaur that recreates the life journey of Jane, a T-Rex skeleton discovered in Montana.
So, whether you're interested in dinosaurs or want to learn more about the natural world, the Burpee Museum is worth visiting.
ROCKFORD ART MUSEUM
The Rockford Art Museum is a great place to enjoy ancient to modern art, with work from the 19th, 20th, and 21st centuries. This museum has been in existence since 1913, and boasts collections of over 1,900 items, including sculpture, photography, and paintings.
You can view pieces from various artists, both local and otherwise, in the static and rotating exhibits. Be sure to stop by the museum shop on your way out to pick up a souvenir – chances are good you'll find works by local artists for sale.
Further, the Rockford Art Museum hosts regular events and programs, including summer camps and evening socials. No matter your interests, there's sure to be something here for you!
NICHOLAS CONSERVATORY AND GARDENS
The Nicholas Conservatory and Gardens is one of the top things to do in Rockford IL. As the third-largest conservatory in the state, it boasts 11,000 square feet of botanical space, complete with tropical and colorful plants.
The conservatory is also home to the annual orchid exhibit, which draws visitors from all over Illinois. In addition to the botanical gardens, the conservatory also features pedestrian paths, sculptures, and patio spaces.
Eclipse Lagoon is a popular spot for special events like Tunes on the Terrace and the annual "All Aglow" event. You'll also find a walkway here that connects the conservatory to the Sinnissippi Rose Garden. The spring butterfly exhibit is a must-see for nature lovers.
Whether you're looking for a relaxing day trip or a fun-filled family outing, the Nicholas Conservatory and Gardens is sure to please.
MIDWAY VILLAGE MUSEUM
Midway Village Museum is a must-see for anyone interested in American history. The 148-acre outdoor campus is just 15 minutes east of downtown Rockford and features the Main Museum Center, which contains over 20,000 square feet of exhibit space.
Highlights of the museum include the Immigration History Exhibit, which portrays the stories of Rockford's immigrant communities, and the Victorian-era Village, which consists of 26 historical buildings, including a police station, general store, and schoolhouse.
The museum also houses thousands of artifacts and costumed characters that provide visitors with historical insight into life in early Rockford.
Midway Village Museum is sure to impress, whether you're a history buff or simply looking for a fun day out.
KLEHM ARBORETUM AND BOTANIC GARDEN
The Klehm Arboretum and Botanic Garden is a living museum that spans 155 acres of land. It is a famous tree sanctuary with a wide-ranging collection of trees and lush foliage.
There are 500 labeled and unique species of plants, making it a perfect place to explore and learn about new plants. The self-guided tour is a great way to explore the arboretum, and the classic Butterfly Garden is a must-see when visiting.
The Children's Garden is an excellent place for kids to explore, with activities like mindfulness practices, enchanted story times, and annual plant sales.
The trails are also great for hiking or biking; in winter, you can go snowboarding or skiing. No matter what time of year you visit, the Klehm Arboretum is sure to delight and amaze.
TINKER SWISS COTTAGE MUSEUM AND GARDENS
If you're looking for something unique to do in Rockford, IL, be sure to check out Tinker Swiss Cottage Museum and Gardens. This one-of-a-kind property is on the National Register of Historic Places and features Swiss architecture.
Covering about 27 acres, the cottage was built in 1875 by the mayor of Rockford. Visitors can take guided tours of the cottage museum and enjoy the beautiful gardens outside.
If you're interested in spooky fun, the property also hosts activities like murder mystery parties and paranormal investigations.
ERLANDER HOME MUSEUM
The Erlander Home Museum is a must-see for anyone interested in Swedish culture or 19th-century history. The house was first built in 1871, and was home to John Erlander and his family.
The Swedish Historical Society presently runs the museum, filled with antiques and relics from the 19th century. You'll find Rockford-made furniture, and artifacts that represent Rockford's Swedish heritage here.
Note: The museum is currently open on a limited basis by appointment only.
CORONADO PERFORMING ARTS CENTER
The Coronado Performing Arts Center is a beautiful and ornate 2,400-seat auditorium that opened in 1927. The theater has since undergone a few renovations, but still maintains the stunning aesthetics of the original construction.
The Coronado Theater is known for hosting various performances, including national touring musical acts, Broadway musicals, stand-up comedians, local recitals, and specialty shows.
The theater also has advanced stage and lighting technology to enhance any show. Coronado Theater is the perfect place for you if you're looking for an exciting and varied night out!
SINNISSIPPI PARK AND GOLF COURSE
One of the most popular attractions is Sinnissippi Park and Golf Course. The golf course is the city's oldest public course and was first established in 1912. It features nine holes and is a great place to spend an afternoon.
There is also a music shell and conservatory, which are both popular places to visit. The music shell is a dedicated performance space hosting the music in the Park Summer Concert Series since 1970.
If you're visiting Rockford in the winter, make sure to make time to see the Illinois Snow Sculpting Competition held here!
ROCKFORD CITY MARKET
Rockford City Market is a great place to enjoy local produce, home-cooked meals, and live music. The market features farmers and vendors from the Rockford area selling cheese, eggs, flowers, vegetables, baked goods, and fruits. In addition to the fresh produce, the market also offers local wines and craft beer.
The outdoor Rockford City Market is open on Fridays from Memorial Day to Labor Day from 4 p.m. to 8:30 p.m., and is open until 7:30 p.m. after Labor Day.
WEST ROCK WAKE PARK
West Rock Wake Park in Rockford is a great place to go if you want to enjoy water sports at a cable park facility. The cable system brings the snow ski environment to the lake's independence, allowing you to make water skiing/wakeboarding a part of your active lifestyle.
Whether you're a novice water skier/kneeboarder, an old-school water skier/kneeboarder, or a pro wakeboarder, they have everything you need for a fantastic day on the lake!
LAKE-PETERSON HOUSE
The Lake-Peterson House is a beautiful Victorian Gothic Revival-style home built in 1873. It is an Illinois State Historic Site owned by the Swedish American Hospital in Rockford. The Jenny Lind Society preserved the house in 1973, so future generations could enjoy its beauty.
Although indoor visits are not permitted now, visitors may still view the mansion from the outside. This is a fantastic illustration of Rockford's rich history, and it's worth visiting if you're in the neighborhood.
BLACKHAWK SPRINGS FOREST PRESERVE
If you love the outdoors, Blackhawk Springs Forest Preserve is a must-see. With 951 acres and 80 dedicated to prairie restoration, it's the perfect place to get away from the hustle and bustle of city life and enjoy nature.
The preserve is also home to many birds that require large tracts of forest for their survival, making it an excellent spot for birdwatching. In addition to the beautiful scenery, Blackhawk Springs Forest Preserve offers a wealth of fishing and hiking activities.
There are also traditional picnic facilities and equestrian trails accessible from the adjacent Espenscheid Forest Preserve.
HISTORIC AUTO ATTRACTIONS
And last but not least, just outside of Rockford you'll find Historic Auto Attractions, a must-see for any car lover. With over 300 cars on display, it's one of the world's largest collections of historic automobiles.
You won't just see cars here, though! This museum is also home to one of the best collections of John F. Kennedy family artifacts & memorabilia in the country. You'll also find WWII artifacts here — from uniforms to swords and knives.
MORE INFORMATION FOR YOUR TRIP TO ILLINOIS
YOU MIGHT ALSO ENJOY
WHERE TO STAY IN ROCKFORD ILLINOIS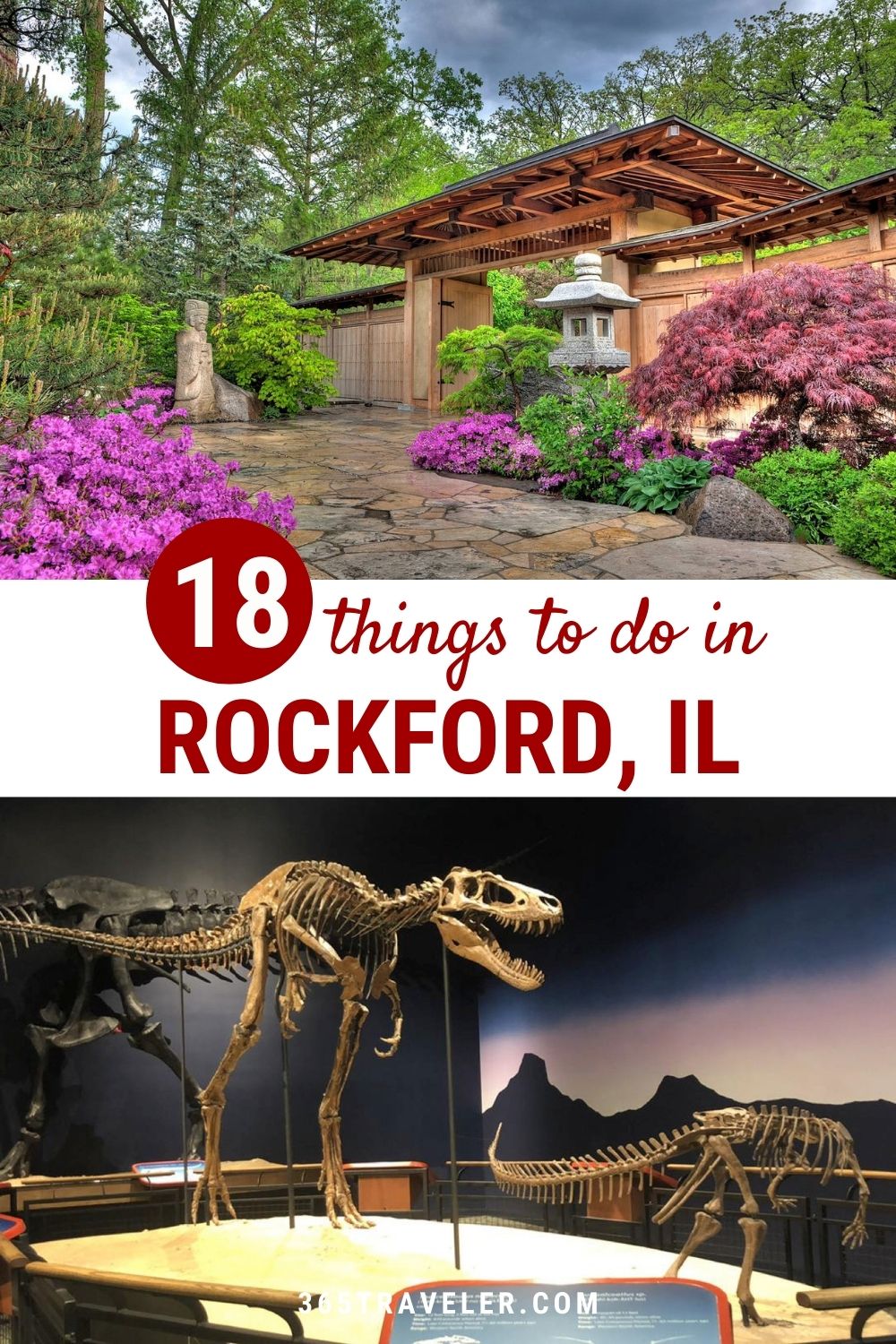 Follow us here: Facebook | Twitter | Instagram | Pinterest | YouTube | MSN | TripAdvisor | Flipboard
All articles belong to 365 Atlanta Family LLC, and all photos belong to us as well, unless otherwise noted. It's all copyrighted. Please don't repost anything elsewhere without asking me first. All rights reserved. This site uses cookies to enhance your experience.
We make no guarantees of any price listed on our site. We are not responsible for content on external web sites linked from ours, including linked resources, an external blog post, any partner site, hotel property sites, or affiliate sites. We only write about places we love in an attempt to help you in your adventures, but we can't guarantee you will love them, too.
Posts may contain affiliate links at no cost to you. Several of our trips are also compensated by the respective tourism boards for the city or state we are visiting. This never impacts how we share the destination with you – opinions are always our own and we pride ourselves on that. We do not sell links or accept unsolicited guest posts under any circumstances. Don't even ask.
United States Copyright, 365 Atlanta Family, LLC
View our Privacy Policy | Subscribe to our Newsletter | Contact Site Owner | View Terms & Conditions | About Us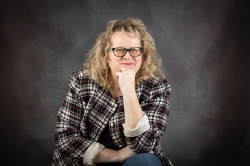 Latest posts by Dannelle Gay, Contributing Writer
(see all)