If you're looking for a weekend getaway that's both fun and relaxing, you'll love exploring the best-hidden gems near Chicago, Illinois. These places are perfect for a weekend road trip, and you'll be able to explore everything they have to offer.
So, whether you're looking for a quiet mountain town or a bustling city scene, there's something for everyone nearby. Ready to start planning your weekend trip?
Here are 32 weekend getaways from Chicago that we know you and your crew will love!
IN ILLINOIS
STARVED ROCK STATE PARK, ILLINOIS
Do you have a love for nature and the great outdoors? If so, you need to check out Starved Rock State Park. Located just a few hours from Chicago, this park is home to some of the most beautiful scenery in the state.
The park has over 13 miles of hiking trails and numerous waterfalls and canyons to explore. Also, the park offers excellent camping sites and fishing and boating facilities. If you want to relax outdoors for a weekend, this is the perfect place.
Best of all, it's open daily from sunrise to sunset (10:00 am to 5:00 pm).
ZION, ILLINOIS
If you're looking for a weekend getaway that's a little off the beaten path, Zion is a great place to go. It has small town charm, and many things to do, making it the perfect spot to relax and recharge.
Some highlights of this town include the Thunderhawk and Shepherd's Crook golf courses, and the Waukegan Sportsman's Club for private club facilities. You can also go swimming or relax on the beach at Illinois Beach State Park.
There are many hiking and biking trails for those who love spending time outdoors. In addition, Zion has many quaint cafés and bars downtown that offer great coffee and cocktails. Our favorite is C J's Coffee House on Sheridan Rd.
GALENA, ILLINOIS
The lovely city of Galena, Illinois is situated on the banks of the Mississippi River. It features beautiful outdoor spaces and local boutiques. Galena is a one-of-a-kind city that combines old-world charm with modern culture.
If you are interested in history and culture, you should visit this city, because it includes ancient Native American burial grounds and majestic 19th-century mansions. Our favorite? The Desoto House Hotel is Illinois's oldest operating hotel, and was even graced by President Abraham Lincoln.
Read More: 19 AWESOME THINGS TO DO IN GALENA IL YOU'LL LOVE
CARBONDALE, ILLINOIS
Carbondale is just a short drive away in southern Illinois. It offers a variety of outdoor activities to satisfy any outdoor enthusiast. If you're looking for a place to try out your rock climbing skills, the bluffs at Giant City State Park in the Shawnee National Forest are the perfect place to do it.
You can also explore the area on foot or by bike. You can also find charming businesses and restaurants within walking distance of each other on the main streets. Carbondale is home to Southern Illinois University, making it an excellent place for people who want to research, because they have access to scholars worldwide.
The city is located near several airports, a train station, and major highways, which makes it convenient for visitors to get there. There are many restaurants in the area, including wineries and breweries.
ROCKFORD, ILLINOIS
The charming Midwestern city of Rockford offers plenty of natural beauty, cultural attractions, and recreational activities. You can enjoy activities like hiking and fishing and boating and picnic.
If you are a fan of beautiful outdoor scenery, you need to check out the Anderson Japanese Gardens and Klehm Arboretum. Anderson Japanese Gardens is one of the best Japanese gardens in the U.S.
People who like history will enjoy spending time in the Rockford Art Museum. This museum has art from local artists and unique exhibits curated by national experts.
Read More: 18 BEST THINGS TO DO IN ROCKFORD IL YOU'LL LOVE
MOUNT MORRIS, ILLINOIS
Are you looking for a place to relax and enjoy nature? The charming small town of Mount Morris, IL has everything you need. There are beautiful parks and hiking trails, and scenic picnic spots. You can also explore nature at White Pines Forest State Park.
Go hiking in White Pines Forest State Park or have a picnic in one of the park's many green spaces. With its convenient location just a short drive from Chicago, Mount Morris is the perfect place for a weekend getaway.
SPRINGFIELD, ILLINOIS
With its small-town feel and beautiful scenery, Springfield is a great place to relax and escape the hustle and bustle of the city. One of the best things about Springfield is its proximity to several state parks and nature preserves.
You can hike, bike, fish, or camp in these parks and get back to civilization within a few hours. Springfield has plenty to offer if you're looking for some culture and history. The Abraham Lincoln Presidential Library and Museum is a must-see, as is the Illinois State Capitol Building.
Finally, no trip to Springfield would be complete without visiting Lincoln's Tomb. It's the final resting place of our country's 16th president. With so much history and natural beauty, it's no wonder this city is a favorite among travelers.
IN WISCONSIN
WISCONSIN DELLS, WISCONSIN
The Wisconsin Dells is a family-friendly area that has a fantastic collection of water parks, including Noah's Ark Water Park and Mt. Olympus Water Park, two of the largest in America. The Wizard Quest Museum, which features over 100 rooms filled with puzzles and challenges to solve, is a superb stop for people who want to stay dry.
Another popular choice for people looking for something to do is the Rootbeer Museum. This museum has several interactive exhibits and delicious root beer beverages available. If you're interested in learning more about Wisconsin Dells, the H.H. Bennet Museum is a great place to start. The museum offers exhibits on the history of the city.
Another fun option is the Original Ducks tour, which takes you around town in a vintage Army vehicle that can drive on both land and water.
Read More: 32 PHENOMENAL THINGS TO DO IN WISCONSIN DELLS
CEDARBURG, WISCONSIN
The charming little town of Cedarburg, WI has something for everyone — art lovers, wine connoisseurs, and outdoor enthusiasts will all find something of interest here. With its abundance of art galleries and museums, Cedarburg provides a little something for art lovers of all tastes.
If you're looking for a more hands-on art experience, the town hosts several art festivals. These include the Covered Bridge Art Studio Tour and the Plein Air painting competition. Wineries and antiquing are also popular pastimes in Cedarburg.
Stroll down Washington Street and find numerous boutiques and antique shops. You'll find Cedar Creek Antiques, Creekside Antiques, and Antique Addicts. And for a truly unique experience, be sure to check out the famed Cedar Creek Settlement. You won't regret it.
MADISON, WISCONSIN
The charming Midwestern city of Madison, Wisconsin is just 80 miles outside of Chicago. Here you can find the Olbrich Botanical Gardens, home to one of the largest collections of urban Thai gardens in North America, and a beautiful Thai Pavilion.
The Wisconsin Veteran's Museum, located on the Capitol Square, is a great place to learn about nature and history. Admission is free, so don't miss out!
If you're a foodie at heart, the Dane County Farmer's Market is the place to be on Saturday mornings. You'll find some of the state's freshest produce, flowers, and artisan goods. And after a long day of exploring, relax and grab a beer at the Union Terrace while enjoying some live music. You'll be able to see one of the most beautiful sunsets in the Midwest.
Read More: 23 FUN THINGS TO DO IN MADISON WI YOU'LL LOVE
DOOR COUNTY, WISCONSIN
If you live in Chicago, Door County is a great place to go for a weekend getaway. It's situated on the shores of Lake Michigan. One main highlight of a trip to Door County is stepping back in time to visit the Skyway Drive-In Movie Theater. This charming outdoor theater hosts showings of classic and current films under the stars.
Suppose you're looking for a more relaxed way to spend your time; head over to Wilson's Restaurant for a delicious ice cream treat or sample their 1906 Home-Brewed Draft Root Beer. Are you looking for an authentic farm-to-fork dining experience? Be sure to check out Wickman House. This cozy restaurant serves some delicious dishes made with fresh, locally sourced ingredients.
If you want to experience Door County uniquely, go to one of the coastal towns and watch a live performance of the famous Door County Fish Boil. This centuries-old tradition is a must-see while you're in the area.
Read More: 16 AMAZING THINGS TO DO IN DOOR COUNTY, WISCONSIN
LAKE GENEVA, WISCONSIN
In Lake Geneva, Wisconsin, you can stay in one of the charmingly restored mansions that line the idyllic shores of the lake, such as Baker House. Try something unique, like making your custom-scented candle or room spray at the Candle Mercantile.
For a relaxing morning, head over to Simple Café for a delicious breakfast. They, too, locally source a lot of their food, and besides great coffee and pastries, they have fantastic breakfast combinations.
For some adventure, make sure to book a tour at Safari Lake Geneva. This attraction brings the sights and sounds of Africa to Wisconsin. People can see animals like giraffes, zebras, and more in their natural habitats or feed them right from their car!
Read More: 18 AMAZING THINGS TO DO IN LAKE GENEVA, WISCONSIN
MILWAUKEE, WISCONSIN
Nestled along the shores of Lake Michigan, Milwaukee is a hidden gem just waiting to be discovered. With Kimpton Journeyman Hotel just steps away from some of Milwaukee's best restaurants and bars, you'll never be far from the action.
And if you're looking for something to do during the day, there are plenty of great museums and attractions nearby. Examples include the Milwaukee Art Museum, the Mitchell Park Domes, and even the renowned Milwaukee County Zoo.
If you are interested in history and Civil Rights, you should check out America's Black Holocaust Museum. This museum is a great place to learn about the history of African Americans, from pre-slavery times up to President Obama.
EAU CLAIRE, WISCONSIN
If you love the great outdoors, Eau Claire, Wisconsin may be the perfect place for you. One of the main attractions in Eau Claire is its hiking trails. There are many trails to explore, each offering stunning views of the surrounding area. You can even go kayaking or canoeing on the Eau Claire and Chippewa rivers if you're feeling adventurous.
Eau Claire is home to the second-largest sculpture walk in the U.S., and they have a few on order to take over that coveted number one spot!
Last but not least, no trip to Eau Claire would be complete without visiting the Wisconsin Logging Museum. This museum is dedicated to the history of logging in Wisconsin and is a must-see for anyone interested in the state's rich history.
ELKHART LAKE
This picturesque lakeside town boasts beautiful scenery and charming local attractions. One of the main draws to Elkhart Lake is Road America, one of the most famous racing circuits in the country. If you're looking for an exciting day out, Road America offers thrilling races and fun activities for the whole family. You can enjoy watching high-speed races or taking part in other fun activities.
Another must-visit spot in Elkhart Lake is Jim & Linda's Lakeview Supper Club. This popular spot has been around for years and is a favorite among locals. The restaurant has stunning views of the lake and delicious seafood dishes. It's also the perfect place to enjoy a romantic dinner or a night out with friends. .
IN MICHIGAN
ANN ARBOR
Just a short drive from the bustling city of Chicago, Ann Arbor, Michigan is the perfect place to get away for the weekend. This urban oasis offers everyone recreational opportunities, from kayaking and canoeing on the Huron River in the summer, to cross-country skiing and snowshoeing in the winter.
This Midwestern gem is also home to a bustling university town vibe, making it a culinary hotspot and a bustling tech hub.
Read More: 20 AMAZING THINGS TO DO IN ANN ARBOR, MICHIGAN
TRAVERSE CITY
Now celebrated for quality cuisine, wine, and culture, Traverse City is the perfect place to get away from the hustle and bustle of Chicago. The coastline in this area is beautiful, with its miles of sugar-sand shoreline and many romantic lighthouses. There are also coastal villages to explore.
In the summer, use your vacation time to enjoy everything nature offers in Traverse City. You may do this by swimming, sailing, paddling, hiking, or catching fish in the many lakes and streams crisscrossing the landscape. Or play a round of golf on one of the region's many championship courses, surrounded by picturesque views.
When the winter months arrive, the area comes alive with various exciting winter activities. Traverse City is a mecca for snowmobilers and snowshoers, who come to the city for its beautiful pathways and breathtaking vistas.
Also, many skiers go to one of the many ski resorts to enjoy world-class skiing and snowboarding.
Read More: 20 BEST THINGS TO DO IN TRAVERSE CITY, MICHIGAN
SAUGATUCK, MICHIGAN
The charming little city of Saugatuck is chock full of hidden gems sure to delight and entertain any visitor. Moreover, it's just a hop, skip, and a jump away from Chicago.
One of the highlights of Saugatuck is Oval Beach. This beach is ideal for unwinding and basking in the sun. Whether you prefer to take a peaceful stroll or swim in the cool water, this beach has everything you need.
There is also a great ski resort outside Saugatuck for those looking for an adrenaline rush. Bittersweet Ski Resort offers a variety of winter sports. These include snowboarding and cross-country skiing. Whether you want to hit the slopes or take in the beautiful scenery, this resort is perfect for a weekend getaway.
GRAND RAPIDS
Grand Rapids, Michigan is a charming vacation spot for an action-packed excursion with friends. Located on the Grand River, Grand Rapids is a scenic city with plenty of opportunities for outdoor recreation.
Whether you're hiking, boating, or simply enjoying the view from the riverfront path, there is something to suit every taste. The Grand Rapids Art Museum has different art exhibitions from Michigan artists every so often.
The Frederik Meijer Gardens & Sculpture Park is a great place to see various gardens, a conservatory, and art. Of course, no visit to Grand Rapids would be complete without sampling the local breweries.
Read More: 15 AMAZING THINGS TO DO IN GRAND RAPIDS, MICHIGAN
DETROIT
Detroit is the second-largest city in the Midwest. It has many cultural attractions and historical sites that visitors come to see from all over the country. The Detroit Institute of Art, for example, is a famous museum in the region. It has a world-class collection of paintings and sculptures from favorite artists.
In addition, the Henry Ford Museum and Greenfield Village are great places to learn about American history and innovation. You see everything from antique cars, to Abraham Lincoln's chair from Ford's Theatre.
Of course, Detroit is also known for its vibrant craft beer scene, with dozens of breweries scattered throughout the city. No matter where you go, you're sure to find a delicious Detroit-brewed beer to enjoy.
Read More: 26 THINGS TO DO IN DETROIT YOU DON'T WANT TO MISS
IN INDIANA
INDIANA DUNES NATIONAL PARK, INDIANA
Indiana Dunes National Park is a big park in Indiana that was previously known as Indiana Dunes State Park. This 15,000-acre park is incredible, because it has so many plants and animals to see.
It also has a lot of hiking trails, which are perfect for people who like to explore. And if that's not enough, the park sits on a 300-mile-long lake. This stunning park offers many opportunities for hiking, paddling, and birdwatching.
Visitors can also enjoy dunes nearly 250 feet high, making for some breathtaking views.
INDIANAPOLIS
One of the highlights of any visit to Indianapolis is the world-famous Indianapolis Motor Speedway Museum. Housed in the original speedway building, the museum tells how racing began at Indianapolis and the evolution of the sport over the years.
If you're looking to get out and explore nature, head to Conner Prairie, the third-largest living history museum in the country. With over 1,000 acres of land, Conner Prairie offers a wide range of activities and hands-on experiences for the entire family. They have incredible programs year-round.
Finally, no trip to Indianapolis would be complete without visiting the Indianapolis Art Center. Since 1934, they have continued to grow into a vibrant community center, home to various art classes and exhibitions that are sure to inspire and delight all.
Read More: 38 PHENOMENAL THINGS TO DO IN INDIANAPOLIS, IN
FRENCH LICK
One of the most popular attractions in French Lick is the Historic French Lick Resort, which was once a hotspot for Hollywood celebrities. This historic resort is a great place to relax. It has luxurious hotels, a world-class spa, and a championship golf course. The food alone is worth the visit.
Another must-visit attraction in French Lick is the French Lick West Baden Museum. Here, you can explore more than 200 years of French Lick history, including artifacts and exhibits related to French Lick's most famous resident: the legendary Larry Bird.
The German Café is not to be missed for a delicious taste of authentic German cuisine. This local favorite has been delighting diners with its mouthwatering dishes for many years.
Read More: 17 AWESOME THINGS TO DO IN FRENCH LICK INDIANA
SOUTH BEND
South Bend is known for its beautiful surroundings. The St. Joseph River winds through the city, providing stunning views of nature. Whether you're looking to hike or simply admire the scenery, there are plenty of beautiful parks and trails to explore here.
In addition, South Bend has some great cultural attractions. The iconic Studebaker National Museum houses a remarkable collection of classic cars made by the local Studebaker company.
We also love The History Museum. This museum has a lot of different exhibits that show other parts of life in this region. If you want to learn more about this area, this is an excellent place.
FORT WAYNE
The riverside city of Fort Wayne, Indiana is home to several parks and gardens, perfect for a stroll or picnic lunch. The riverside project is a popular place for people to kayak, picnic, play, and enjoy the area's natural beauty.
Fort Wayne's Botanical Garden is another must-see gem if you're looking for something more cultural. There are greenhouses with exotic plants and flowers and open-air gardens. You can enjoy the best of both worlds here.
Of course, no trip to Fort Wayne would be complete without exploring the city's incredible food scene. Whether you're in the mood for gourmet burgers at Hoppy Gnome or exquisite chocolates from DeBrand Fine Chocolates, there are many delicious alternatives.
Read More: 18 SUPER FUN THINGS TO DO IN FORT WAYNE INDIANA
IN IOWA
DUBUQUE, IOWA
Known as Iowa's oldest city, this Midwestern town offers a variety of activities and attractions for a fun-filled weekend getaway. The National Mississippi River Museum and Aquarium is a great place to start your exploration of Dubuque and fun for the entire family. This museum and aquarium are home to wildlife, including otters, seals, fish, and birds.
One iconic thing to make sure you try is to take a ride on the Fenelon Place Elevator and enjoy breathtaking views of the Mississippi River Valley.
If you're looking for some sightseeing in Dubuque, check out Eagle Point Park. It offers beautiful views of the river and the surrounding landscape. Perfect for a picnic, it is true to it's name and a great place to actually see eagles.
Plan to be in the area a bit? Check out the famous Field of Dreams in nearby Dyersville. This unique attraction is perfect for families, couples, and groups of friends who are either baseball fans or loved the iconic movie of Kevin Costner's.
Dubuque's bed and breakfasts offer the perfect home for those looking for a more relaxed weekend away from home. The Black Horse Inn is a beautiful Victorian-style bed and breakfast overlooking the Mississippi River. It has a private garden and patio, the perfect place to relax and unwind. Another great option is the Hotel Julien Dubuque, with elegant rooms, incredible dining options, and a little Al Capone history.
DES MOINES
You may not have considered it before, but Des Moines, Iowa is the perfect place for a weekend getaway from the hustle and bustle of Chicago. The Des Moines Art Center is a must-see for art enthusiasts. This world-class museum always has something new to offer, because it constantly changes its exhibitions. You can also find something new to enjoy at the Pappajohn Sculpture Park.
The Downtown Farmers' Market is the perfect place to experience Des Moines' local culture. There, you can find fresh produce and also enjoy spending time outdoors. For a truly unique experience, check out the Des Moines Botanical Garden, its outdoor plant displays, and the geodesic dome.
Read More: 18 THINGS TO DO IN DES MOINES EVERYONE WILL LOVE
IN OHIO
TOLEDO, OHIO
Located just south of Lake Erie, Toledo, Ohio is home to beautiful beaches, sprawling parks, and some of the best golf courses in the state.
The Maumee Bay Lodge is one of our favorite places in Toledo. The resort is an excellent place for a weekend getaway with luxurious accommodations, picturesque views, and many activities.
One of the ten best in the country, a visit to the Toledo Zoo should be on your radar! We love the hippos. It is a fun place to go – with or without the kids. (We'll never tell on you!)
Read More: 16 THINGS TO DO IN TOLEDO OHIO YOU'RE GONNA LOVE
CINCINNATI
Cincinnati, Ohio is situated on the banks of the Ohio River. It is famous for its vibrant culture, beautiful architecture, and fantastic attractions. There are lots of things to do in Cincinnati, such as visiting the Findlay Market or the Cincinnati Zoo & Botanical Garden.
And if you want to experience Cincinnati's rich history and culture, visit the Cincinnati Art Museum. You can view works from their collection of over 60,000 pieces.
The food scene is off the charts, from tacos at Mazunte Taqueria to wrapping your lips around the best fried chicken at The Eagle.
Whether you're a local or just visiting for the weekend, there's something for everyone in Cincinnati.
Read More: 27 PHENOMENAL THINGS TO DO IN CINCINNATI, OHIO
SANDUSKY
No matter what you are looking for in a vacation spot, Sandusky has it. This city has something for everyone. There are thrilling roller coasters, beautiful beaches, and exciting museums.
Cedar Point Park is a great place to go if you're looking for thrilling rides and attractions. It's located on the shores of Lake Erie, and it sprawls across over 400 acres of land.
Meanwhile, the Maritime Museum of Sandusky hosts the city's nautical history. You can see exhibits on boatbuilding, shipwrecks, and ice harvesting.
Read More: 24 THINGS TO DO IN SANDUSKY OHIO YOU CAN'T MISS
COLUMBUS
The city of Columbus, Ohio is full of fun things to do! Scioto Grove Metro Park is a beautiful park located along the Scioto River just south of Columbus. The park offers plenty of hiking, biking, fishing, and picnicking opportunities. The park also has a playground and an amphitheater for summer concerts.
If you're looking for a more educational weekend getaway, consider visiting the COSI Science Center in Columbus. COSI is one of the largest science museums in the country and offers hundreds of hands-on exhibits, a planetarium, and even an IMAX theater.
Of course, no weekend in Columbus would be complete without visiting the Columbus Museum of Art. The museum houses a collection of more than 30,000 works of art, including paintings, sculptures, and photographs.
Read More: 20 FANTASTIC THINGS TO DO IN COLUMBUS OHIO
CLEVELAND
Cleveland, Ohio is a Midwestern gem packed with art, culture, and natural beauty, making it the perfect destination for a relaxing getaway.
At the Cleveland Museum of Art, you can explore an impressive collection of art spanning centuries and genres. From classic masterpieces to contemporary works, there's something here to delight every type of art enthusiast.
If you're looking for even more culture, the Cleveland Metroparks Zoo is home to more than 3,000 animals worldwide. You can also learn about the area's rich history at the Cleveland Museum of Natural History.
Read More: 22 OUTSTANDING THINGS TO DO IN CLEVELAND, OHIO
MORE INFORMATION FOR YOUR TRIP TO ILLINOIS
YOU MIGHT ALSO ENJOY
WHERE TO STAY IN CHICAGO
Follow us here: Facebook | Twitter | Instagram | Pinterest | YouTube | MSN | TripAdvisor | Flipboard
All articles belong to 365 Atlanta Family LLC, and all photos belong to us as well, unless otherwise noted. It's all copyrighted. Please don't repost anything elsewhere without asking me first. All rights reserved. This site uses cookies to enhance your experience.
We make no guarantees of any price listed on our site. We are not responsible for content on external web sites linked from ours, including linked resources, an external blog post, any partner site, hotel property sites, or affiliate sites. We only write about places we love in an attempt to help you in your adventures, but we can't guarantee you will love them, too.
Posts may contain affiliate links at no cost to you. Several of our trips are also compensated by the respective tourism boards for the city or state we are visiting. This never impacts how we share the destination with you – opinions are always our own and we pride ourselves on that. We do not sell links or accept unsolicited guest posts under any circumstances. Don't even ask.
United States Copyright, 365 Atlanta Family, LLC
View our Privacy Policy | Subscribe to our Newsletter | Contact Site Owner | View Terms & Conditions | About Us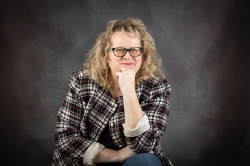 Latest posts by Dannelle Gay, Contributing Writer
(see all)