Located in south-central Wisconsin, Wisconsin Dells is known as, "The Waterpark Capital of the World." The city was one of the first to design an indoor waterpark, and today they have the largest concentration of outdoor and indoor water parks.
Wisconsin Dells, Wisconsin is a popular tourist destination, especially for couples with families. In addition to waterparks, you can find duck tours, boat tours, and other fun activities. The city sits on the banks of the Wisconsin River and is filled with natural beauty. The area offers a variety of outdoor adventures.
Wisconsin Dells is also a great place for adults. There is plenty of shopping, dining, entertainment, and nightlife.
Ready to learn more? Here are 32 things to do in Wisconsin Dells that you and your family are going to love.
TIMBAVATI WILDLIFE PARK
The Timbavati Wildlife Park sits on 25 acres of protected land. The park is a safe space for thousands of animals, including exotic species like giraffes, camels, African Antelope, rhinoceros, flamingos, parakeets, sloths, and kangaroos.
The Wildlife Park is operated by 4th generation authorities in global wildlife education and conservation. You can spend all day learning about the animals that call the park home. Other animals you'll find at the park include several bird species, bobcats, monkeys, tortoises, pythons, sloths, and much more.
The Timbavati Wildlife Park offers "walk through" tours during certain seasons and VIP Tours daily.
ORIGINAL WISCONSIN DUCKS BOAT TOUR
Operating since 1946, Original Wisconsin Ducks Boat Tours is one of the first in the world of its kind. It takes guests on tours through the Wisconsin River and Lake Delton, overland and sand, covering more than 4 miles of wooded trails. Duck Boats were originally used to deliver troops and supplies from ships to the shore during World War II, but today are used for fun and exploration.
Tours are offered daily from Mid-March thru Mid-November. During the tours, you will experience 16 points of interest that include 14,000-year-old rock formations, Pulpit Rock And The Baby Grand Piano, Echo Point, Hawkes Bill, Newman's Lake, Rollercoaster Hill, and Red Bird Gorge, Black Hawk Gorge, plus many more. Your tour guide will tell you how each spot acquired its name and some legends, facts, and/or stories that go along with it.
WIZARD QUEST
Billed as "the nation's first team building fantasy game," Wizard Quest! is set in a 30,000-square-foot labyrinth. There are numerous "quests" for different levels of ability, where you and your teammates will have to answer questions, decipher riddles and investigate several hidden passages in order to conquer the quest at hand.
Wizard Quest is a fun interactive game for all age groups, and encourages your group to include a range of ages. Wizard Quest describes itself as a fantasy museum with beautiful and creative art throughout the building.
RIVERSIDE AND GREAT NORTHERN RAILWAY
A beautiful way to experience Wisconsin Dells, the countryside, and the rock cuts that are unique to the Dells area is by hopping aboard the Riverside & Great Northern Railway. This steam train takes passengers for a 1.5-mile ride along the dells of the Wisconsin River.
Trains leave several times daily, however, the train doesn't run in bad weather. There is also a museum you can visit before or after your train ride, which is open daily from Memorial Day to Labor Day.
If you're visiting during October, there are weekend "Pumpkin Trains" that are popular with kids and families. Each kid under 12 receives a free pumpkin!
TOMMY BARTLETT EXPLORATORY
The Tommy Bartlett Exploratory is an interactive science center with exciting museum exhibits that all ages will enjoy. There are more than 175 exhibits that you can experience all year long that are meant to stimulate your senses and/or test your knowledge.
Some of the most popular exhibits include the High Wire Skycycle, the Virtual Sports Center, Mercury Space Capsule, Russian Space Station MIR, Giant Lever, and the Van de Graaff Generator – Bridge of Fire Exhibit.
ROCKY ARBOR STATE PARK
If you're looking to get lost in nature, a visit to Rocky Arbor State Park is a beautiful spot. The park is open for hiking, hunting, and trapping, as well as camping. Throughout the winter months, you can find people snowshoeing.
The park also has picnic and playground areas. There is a 1-mile hiking trail maintained in the park where you might get to see deer, raccoons, squirrels, bats, and chipmunks. The looped trail travels through wetlands and along the top of the sandstone cliffs, through oak and pine forests.
PALACE THEATER
The Palace Theater in the Dells is a top destination for Broadway productions, children's theatre shows, comedy shows & concerts, and even food.
The theater offers "show only" tickets, as well as show tickets that include dinner.
DELL CREEK STATE WILDLIFE AREA
The Dell Creek State Wildlife Area sits on 2,557-acres of land and is composed of grasslands, forest, trout streams, farmland, and savanna. The wildlife area is a favored destination for enjoying the outdoors.
Hunting, fishing, and trapping are popular, as well as hiking, birding, and other wildlife viewings. During the winter months, you can find people cross country skiing and snowmobiling.
Creatures in Wisconsin include bats, bears, cougars, elk, white-tailed deer, wolves, bald eagles, snowy owls, frogs, turtles, snakes, salamanders, lizards, and much more.
WISCONSIN DEER PARK
The Wisconsin Deer Park is a historic attraction that has been in operation for over 50 years. The park is home to more than 100 deer and other animals. Described as a hands-on, educational petting zoo adventure, people of all ages can enjoy feeding the deer and learning about the other animals in the park.
These creatures include white tail deer, American elk (Wapiti), American bison, fallow deer, Japanese Sika deer, goats, game birds, llamas, horses, emus, and lemurs.
The park has something different to experience during different seasons. May through the middle of June, you can experience fawns being born! In July and August, you can view the bucks' with their growing antlers and from September through October, the animals are in their glory and thriving.
CHRISTMAS MOUNTAIN VILLAGE
Part of the Ascend Resort Collection, the Christmas Mountain Village has activities and adventures all year long. This family-friendly luxury resort offers 1- and 2-bedroom suites with a fully-equipped kitchenette and outdoor balcony. There are also rooms with a fireplace and washer-dryer. The resort also has an indoor and outdoor pool, a fitness center, as well as live entertainment.
Christmas Mountain Village is centrally and conveniently located near dozens of adventures and attractions. Not far from the resort, you can find Mount Olympus Water and Theme Park, Noah's Ark Waterpark, and Kalahari Water Park. There are ski areas, golf courses, and tennis courts.
DELLS BOAT TOURS
The Dells Boat Tour gives you an incredible experience from the water. The tour takes you past tall, rugged rocky cliffs and enthralling rock formations.
Tours operate mid-March thru mid-November, seven days a week. The company offers the Upper Dells Tour, the Lower Dells Tour, and a Sunset Dinner Cruise.
The Upper Dells Tour includes a ride through glacier-made formations, Chimney Rock, Blackhawk's Profile, and Romance Cliff. It also includes 2 stops, one at Witches Gulch and the other at Stand Rock. Witches Gulch is a narrow canyon covered in ferns glens and hidden whirlpool chambers. At Stand Rock, watch a trained dog make the legendary leap from the cliff face to Stand Rock and back again.
The Lower Dells tour takes you past rock formations such as the Baby Grand Piano, Hawk's Bill, and the awe-inspiring Rocky Islands. It also included a commentary on local stories and legends. This is truly one of the best things to do in Wisconsin Dells.
NOAH'S ARK WATERPARK
Noah's Ark Waterpark is the largest waterpark in the U.S. and includes rides, slides, and a pool for all ages to enjoy. Slides rate mild, medium, and intense, with numerous slides in each category.
There are 12" mild slides, which include Congo Bongo, Endless River, Tadpole Bay, Monkey Rapids, Adventure River, Kahuna Kiddie Pool, and more. There are 7 moderate slides and 6 intense slides, too.
There is plenty of food onsite, including gluten-free and vegan options. Within the park, you can find the Big Kahuna Bar, Dippin Dots, Funnel Cake Factory, Johnny Rockets, and much more. The park also offers meal plan options, where you can pre buy the meals you want during your visit.
Noah's Ark also has shopping options, whether you forgot something important or just need a break from the sun, there is plenty to look through.
HH BENNETT STUDIO
H.H. Bennet was a Civil War soldier, photographer, and inventor who made Wisconsin Dells famous with his stunning landscape photography. The HH Bennett Studio and Museum includes Bennett's 1875 photo studio and storefront, interactive exhibits, and guests can book a time to get their portrait "struck," using the same tintype photography technology Bennett used more than 100 years ago.
The studio is open to the public on certain days from the end of May through the end of October. There is a store on-site that sells original handmade Bennett prints, unique photography items, books, and souvenirs.
MT. OLYMPUS WATER & THEME PARK
One of the most popular destinations in the waterpark capital of the world is the Mt. Olympus Water and Theme Park. The park is open to the public, as well as guests of the Mt. Olympus Resort and the Mt. Olympus Camp Resort, whose price of the park is included in their stay.
Mt. Olympus includes an outdoor theme park, an outdoor waterpark, an indoor waterpark, and an indoor theme park. The outdoor theme park includes roller coasters, go-karts, and Apollo's Swing, while the indoor theme park has mini-golf, teacups, bumper cars, a rock-climbing wall, plus more. There are a combined 33 indoor and outdoor water slides, along with other water attractions.
All the parks are kid and adult friendly, with a variety of rides to appease any age group, and there are dozens of restaurants, cafes, bars, and snack areas throughout the parks, as well as retail and souvenir locations.
Read More: 6 FANTASTIC INDOOR WATER PARKS WISCONSIN DELLS LIKES TO BRAG ABOUT
WILDERNESS RESORT
The Wilderness Resort sits on 600 acres and offers a little bit of everything. The Wilderness Territory has four indoor water parks, four outdoor waterparks, 3 mega arcades and an 18-hole championship golf course, and more than 10 other attractions. There are numerous options for dining and lodging, a spa, and fitness areas.
There are hundreds of different lodging options at three different locations, Wilderness Hotel, Glacier Canyon Lodge, and Wilderness on the Lake. There are various styles of hotel rooms, villas, condominiums, and larger options like a five-bedroom cabin.
The indoor waterparks feature Klondike Kavern Waterpark, The Wild WaterDome Waterpark, Wildwest Waterpark, Cubby's Cove Waterpark, and Margaritas. The outdoor waterparks include New Frontier Waterpark, Lake Wilderness Waterpark, Lost World Waterpark, and Cubby's Outdoor Waterpark.
Wilderness Resort offers dozens of other attractions to keep the fun going. Indoor attractions include the Take Flight Theater, Lost Cavin Laser Tag, Go-Karts, Sky Ropes Course, Bumper Boats, climbing walls, mini-golf, escape rooms, and more! The outdoor attractions include zip lines, mini-golf, wagon rides, and hiking paths.
GREAT WOLF LODGE
Like many resorts in Wisconsin Dells, Great Wolf Lodge has an indoor waterpark, but they also offer Magiquest, Shadowquest, a mining area, an arcade, and a Build-a-Bear Workshop.
The lodge has multiple accommodation options, including standard, premium, and themed suites, as well as condos. There are multiple family dining options for guests, and day passes are available for non-guests.
CASCADE MOUNTAIN
If you're looking for some winter fun, Cascade Mountain is the place to be. During the winter, the mountain has 48 trails, 11 lifts, ski and snowboard lessons, and snow tubes.
The trails vary in difficulty, with their longest trail called "Far Out" topping out at just over a mile long. The trail is ideal for all ability levels, and takes you through old-growth forests, waterfalls, and rock formations.
CAVE OF THE MOUNDS
The Cave of the Mounds is open daily from 9-5. The knowledgeable guides will take you past vibrant stalactites, stalagmites, columns, and other crystal formations. All year long the caves stay at a 50-degree temperature, making it a comfortable destination no matter what season.
After you are done exploring the caves underground, you can continue your tour above ground. There are hiking trails, perennial gardens, a rain garden, and a gift shop.
WISCONSIN DELLS RIVERWALK
This stunning riverwalk is an easy and enjoyable path along the Wisconsin River. The Wisconsin Dells Riverwalk offers spellbinding views of the Dells. The path is popular with walkers, bikers, skates, and rollerblades.
There are benches along the way that provide a comfortable place to sit and relax with nature and/or people watching. The Riverwalk is free and open to the public all year long.
BIGFOOT ZIPLINE TOURS
If you're looking for something thrilling and exciting, you can check out Bigfoot Zipline Tours. The zipline course is considered the first World Class Zipline in Wisconsin Dells and is rated the #1 attraction on TripAdvisor.
There are more than 6,000 feet of lines that take you through Majestic Oaks and Northwood Pines. The zipline tour is easily combinable with other activities like the ropes course, duck boat tours, and more.
LOST CANYON TOURS
The Lost Canyon Tours takes you by horse and carriage through the longest and deepest land canyon in Wisconsin — Lost Canyon.
The horses will take you through a mile of cliff-walled gorges, narrow passages, and past sheer rock and sandstone walls that have not felt the touch of the sun in more than 50,000 years.
DELLS MINING CO
The Dells Mining Co. lets guests mine for their own treasures that you can take home. This activity is enjoyable for all ages and abilities. The attraction is open year-round, rain or shine, and you can shift through the soil from the minefields of Franklin, North Carolina, also known as the gem capital of the United States.
Things that are commonly found are amethyst, blue topaz, garnet, ruby, emerald, and sapphire.
KALAHARI WATERPARKS
Kalahari Waterpark is 125,000 square feet of wet and wild fun. The park is open daily from 10 am to 9 pm and offers dozens of experiences for all ages and thrill levels. From little ones to grownups, there is something for everyone at Kalahari.
For kids and little ones, there is Crocodile Cove, Elephants Trunk, The Lazy River, Leopard's Lair, Victoria Falls, and several more. For teens and adults, popular sides include Screaming Hyena, Tanzanian Twister, and Sahara Sidewinder. There are six dining options inside the waterpark for items such as craft cocktails, tap beer, gourmet burgers, pizza, grab & go sandwiches, and salads.
Kalahari Resorts also has other entertainment like escape rooms, an arcade room, and a golf course. There is also a spa and fitness center for adults to indulge in, along with a swim-up bar.
There are various dining options in the waterpark including Wisconsin Brew Pub, Double Cut Steak House, Redd's Piano Bar, and Lounge, Ivory Coast Restaurant, and Great Karoo Marketplace Buffet.
BIG SKY DRIVE-IN THEATER
What better way to watch a movie than from the comfort of your own car with the night sky as a backdrop? Drive-in theaters are a blast from the past, and the Big Sky Drive-In Theater is a shining star.
It is one of the last drive-in theaters in Wisconsin, and offers two big screens for moviegoers to choose from. The drive-in is open from May through late fall, and offers two movie options per night.
There are concession stands on site that sell things like their Mamaburger and homemade sloppy joes.
DEVIL'S HEAD RESORT
Offering 300 acres of terrain, Devil's Head Resort is the 3rd largest in the Midwest and has also been recognized as one the the "Midwest's 10 Best Ski Resorts." The mountain features a beginners area, a terrain park, and 30 trails with their longest trail being 1.5 miles.
The resort has six Quad Chair Lifts and two Magic Carpets. The mountain also offers programs and lessons for skiers and snowboarders.
CHULA VISTA
Chula Vista Resort offers 200,000 square feet of waterparks, a world-class spa, one of America's top 10 chophouses, and an 18-hole golf course.
The resort has accommodation options like luxury guest rooms, villas, suites, or condominiums. There are various places to eat including fine dining as well as casual establishments, including KAMINSKI'S CHOP HOUSE, Tavern Restaurant, Kilbourn City Grille, and Luigi's pizza.
RICK WILCOX MAGIC THEATER
Get ready to have your mind blown by the fantastic acts at the Rick Wilcox Magic Theater. The shows combine extraordinary magic tricks and a bit of comedy.
You can catch a show all year long with varying times and days. Their schedule is always posted online, where you can also easily purchase tickets.
The theater has been open since 1999 and has entertained thousands. You can also meet the creators and stars of the show, Rick & Suzan Wilcox, after the show.
CIRCUS WORLD IN BARABOO
Circus World in Baraboo is about 15 minutes from Dells. They offer a traditional circus show with a pirate twist, a music show, and a kids circus.
The circus shows include ponies, elephants, and dogs, and pony and elephant rides are offered after the show. The animals of the circus world are treated like the stars of the show and are well cared for. You can see this first hand on the circus grounds.
Shows are offered from the end of March through the end of September. Time shows and days vary with their schedule and tickets are available on their website.
PAUL BUNYAN RESTAURANT
This legendary restaurant offers the freshest family-style breakfast. Paul Bunyan's Cook Shanty is known for their homemade buttermilk donuts.
The restaurant is open daily. The infamous lumberjack breakfast includes fresh buttermilk pancakes, sausage links and ham, scrambled eggs, camp fried potatoes, biscuits and gravy, homemade buttermilk donuts, and more.
ICE CAVES (IN WINTER)
A popular winter activity in Wisconsin Dells is exploring the ice caves. There are various ice caves to experience. You can find caves at the Fern Dell Gorge, Mirror Lake State Park, Wild Cat Mountain, Kickapoo Valley Reserve, and Parfrey's Glen State Natural Area.
It's important to check the conditions of snow and ice while visiting caves, and to bring the proper gear, as well as snacks and water.
RIPLEY'S BELIEVE IT OR NOT
Always an interesting place to explore, the Ripleys Believe it or Not! Museum in Wisconsin Dells is no different. The museum features three floors with 11 unique galleries, including an Egyptian temple.
DEVIL'S LAKE STATE PARK
Devil's Lake State Park offers camping, hiking, and fishing. Other activities include biking, boating, canoeing and kayaking, swimming, and rock climbing. During the winter months, you can find people ice fishing, snowshoeing, and cross country skiing.
There is a visitors center on-site, plus picnic areas, shelters and a nature center.
MORE INFORMATION FOR YOUR TRIP TO WISCONSIN
WHERE TO STAY IN WISCONSIN
Follow us here: Facebook | Twitter | Instagram | Pinterest | YouTube | MSN | TripAdvisor | Flipboard
All articles belong to 365 Atlanta Family LLC, and all photos belong to us as well, unless otherwise noted. It's all copyrighted. Please don't repost anything elsewhere without asking me first. All rights reserved. This site uses cookies to enhance your experience.
We make no guarantees of any price listed on our site. We are not responsible for content on external web sites linked from ours, including linked resources, an external blog post, any partner site, hotel property sites, or affiliate sites. We only write about places we love in an attempt to help you in your adventures, but we can't guarantee you will love them, too.
Posts may contain affiliate links at no cost to you. Several of our trips are also compensated by the respective tourism boards for the city or state we are visiting. This never impacts how we share the destination with you – opinions are always our own and we pride ourselves on that. We do not sell links or accept unsolicited guest posts under any circumstances. Don't even ask.
United States Copyright, 365 Atlanta Family, LLC
View our Privacy Policy | Subscribe to our Newsletter | Contact Site Owner | View Terms & Conditions | About Us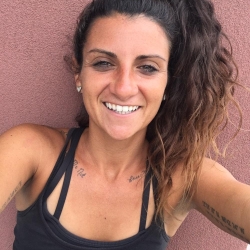 Latest posts by Amanda Strube, Staff Writer
(see all)