Milwaukee, WI is a great city with a lot to offer. From its rich history to its modern-day attractions, there is something for everyone in Milwaukee.
If you are looking for a fun and historical trip, Milwaukee is the perfect place for you! The city has a rich history that dates back to the 19th century.
If you are looking for a more modern trip, Milwaukee also has plenty to offer. The city is home to many great restaurants, bars, and shops. You can also find plenty of things to do outdoors, such as hiking or biking through the many parks in the city.
No matter what you are looking for, Milwaukee, Wisconsin is a great city to visit. There is something for everyone in this vibrant and beautiful city. Here are 22 things to do in Milwaukee that you don't want to miss!
EXPLORE THE HISTORIC THIRD WARD
The Third Ward is one of the most historic neighborhoods in Milwaukee. This area was once home to many of the city's manufacturing plants and warehouses. Today, The Third Ward is a vibrant neighborhood with a variety of shops, restaurants, theatres, and art galleries.
If food tours are more of your thing, the Third Ward also offers a variety of food tours. These tours allow you to sample some of the best food in the city, while learning about the history and culture of Milwaukee.
Milwaukee Ale House is another great place to visit in the Historic Third Ward. It features day and night live music, a rooftop bar, and various delicious food and drinks.
If it is your first time taking a trip to Milwaukee, be sure to start with the Historic Third Ward.
KEEP TRAVELING ALONG THE DOWNTOWN MILWAUKEE RIVERWALK
The Milwaukee RiverWalk is a continuous pedestrian path along the banks of the Milwaukee River. The 22-block RiverWalk connects the Historic Third Ward neighborhood with downtown Milwaukee. It is a great place to take a walk, relax, and enjoy the scenery.
There are also several restaurants and bars along the RiverWalk, so you can stop for a bite or a drink while enjoying the view. With the recent re-opening of the Bronze Fonz, a statue of the Fonz from the TV show Happy Days, the RiverWalk is even more fun and festive.
If you're looking for things to do in Milwaukee, taking a stroll along the Milwaukee River is a great way to experience the city.
GRAB CHEESE CURDS AT LAKEFRONT BREWERY
You cannot go to Milwaukee and not eat cheese curds. They are basically a Wisconsin specialty. And there's no better place to get them than at Lakefront Brewery. The beer here is also great, so it's the perfect place to start your night.
Lakefront Brewery offers free brewery tours in Beerline B RiverWalk every day, and at the end of the brewery tour, you can sample some of their delicious beers.
The Beerline B RiverWalk is another great place to walk around and check out the views of the Milwaukee River. The path is about two miles long, and it's a great way to get some exercise while enjoying the brew city of Milwaukee.
RIDE INTO THE HARLEY DAVIDSON MUSEUM
Milwaukee will always have a special place in the heart of motorcycle lovers. The Harley-Davidson Museum is one of the top tourist attractions in the city, and it tells the story of how two men created an icon.
Whether you are interested in history and art, or just want to enjoy test drives with the latest models, the Harley-Davidson Museum is an amazing place to visit.
One of our favorite things is that they thought ahead when planning their museum — like 100 years ahead! They pulled bikes right off the assembly line to put into storage for future display. Add in their incredible collection of materials that they used to support their dealerships and clubs, and how they helped support the various war efforts, and it all makes for a very fun place to check out.
Even better? This place is full handicap accessible and experienceable. All cases are at lower height and slightly slanted for wheelchair or stroller visibility. The aisles are beyond easy to maneuver, and the building has amazing access.
SEE THE DINOS AT THE MILWAUKEE PUBLIC MUSEUM
If you are looking for things to do in Milwaukee with kids, the Milwaukee Public Museum is a great choice. With over 27 mounted dinosaurs on display and countless fossils and skeletons, the museum is a veritable paradise for dinosaur lovers of all ages.
Plus, the museum offers a wide variety of other exhibits on natural history, so there's something for everyone to enjoy.
TAKE THE KIDS TO THE BETTY BRINN CHILDREN'S MUSEUM
The Betty Brinn Children's Museum is a great place for kids to learn while having fun doing it.
Open everyday except Tuesdays, the museum is home to plenty of interactive exhibits and educational programs. Let the kids explore the great outdoors at the Home Sweet Home exhibit, or pretend to go on a train ride at the Let's Play Railway.
Science CITY is full of activity stations, so kids can participate in hands-on experiences and learn about electricity, velocity, and so much more. The Pocket Park play area is perfect for the littlest visitors.
At Betty Brinn Children's Museum also offers Sensory Friendly Sessions on certain days, making the museum accessible to all children.
TOUR THE PABST MANSION AND BREWERY
Milwaukee is famous for its beer, and there's no better place to learn about the city's brewing history than at the Pabst Mansion. This opulent home was built in the late 1800s by Captain Frederick Pabst, the head of the Pabst Brewing Company.
Today, it's open for public tours led by knowledgeable guides who share stories about the family and their business. Pay attention to the custom details, like the beautifully carved Hopps blossoms on the master staircase. They were a subtle daily reminder of their success.
After you visit the mansion, make your way to one of the many microbreweries in Milwaukee that still offer tours. May we suggest Mobcraft?
CHANNEL "THE DUDE" AT HOLLER HOUSE
No visit to Milwaukee is complete without a stop at Holler House, the self-proclaimed oldest bowling alley in the country. This local institution has been around since 1908, and not much has changed since then. The lanes are still made of wood, and the pins are set by hand.
If you are feeling competitive, there's even a room in the back where you can rent out your own private lane. But the real fun here is people watching. The clientele at Holler House is interesting, to say the least. You will see everything from aging hippies to rowdy teenagers enjoying a game of bowling.
TRY A KOPP'S FROZEN CUSTARD
One of Milwaukee's claims to fame is its Kopps frozen custard. Known as the best of the best, this local mini chain of eateries has been around since 1950, making their custard fresh throughout the day.
They do have a lot more than custard! Grab a burger with fries, along with that chocolate malt and enjoy a retro dining experience.
CLIMB NORTH POINT LIGHTHOUSE
The North Point Lighthouse is located along the lakeshore of Lake Michigan. It is one of the most popular tourist attractions in the city.
The lighthouse was built in 1855 and is one of the oldest lighthouses on Lake Michigan. It is also one of the few remaining lighthouses that are still open to the public.
The lighthouse offers stunning views of the city and lake from its top.
GUTEN APPETIT! AT HISTORIC MADERS
When it comes to food, Milwaukee is a city with a strong German influence. In the early 1800s, German immigrants began settling in the area, bringing their love of beer and sausage. Today, you can still find many German restaurants and bars in Milwaukee.
One of the most popular is Mader's Restaurant, which has been serving traditional German fare for years. It is more of a dining experience than simply a meal out with family and friends.
SOAK UP SOME SUN ON BRADFORD BEACH
If you are looking for a place to enjoy the sunny weather, Bradford Beach is the perfect spot. With its three miles of sand and clear blue waters, it's no wonder this beach is one of Milwaukee's most popular attractions.
Visitors can enjoy plenty of activities such as swimming, sunbathing, volleyball, and more. There are also several restaurants and cafes nearby if you need to grab a bite. Yoga enthusiasts can also take part in weekly yoga classes that are held on the beach.
Recently, it added a new ramp and beach mats to make this place fully accessible for everyone. There are even special wheelchairs available to get every member of your family to the waterline.
VISIT THE THREE DOMES
The Mitchell Park Horticultural Conservatory, more commonly known as The Domes, is one of Milwaukee's most iconic landmarks. The three glass domes, the Show Dome, the Tropical Dome, and the Arid Desert Dome, house a diverse array of plant life, making it a must-see for any nature lover.
The diverse plant life isn't the only thing that makes The Domes worth a visit. The architecture is incredible, and the views from inside the domes are breathtaking.
If you are looking for a fun and educational thing to do in Milwaukee with the kids, The Domes is the perfect place. There are plenty of interactive exhibits and activities to keep little ones entertained. Make sure you ask for a scavenger hunt sheet!
NOSH YOUR WAY ALONG BRADY STREET
The Brady Street neighborhood is one of Milwaukee's most historic and vibrant areas. It's also one of the best places to go if you are looking for a good meal. The area is home to various restaurants, so whether you're in the mood for some Italian food or a juicy burger, you will surely find something to your liking.
If you are looking for something to do during the day, take a stroll down Brady Street and check out some of the unique shops. You will find everything from vintage clothing stores to art galleries.
In the evening, Brady Street comes alive with a variety of bars and clubs. Whether you are looking to dance the night away or just have a few drinks with friends, this is the place to be.
TAKE THE KIDS TO DISCOVERY WORLD OR THE MILWAUKEE COUNTY ZOO
These are both "must see" items when you have the littles with you on that trip to Milwaukee. Discovery World is an educational museum that focuses on the themes of water, energy, and transportation. The museum has interactive exhibits, as well as hands-on activities. STEM opportunities are everywhere, from the Kohl's maker space to the avionics simulators.
Discovery World is also home to the Reiman Aquarium, which houses over 200 species of fish, reptiles, and amphibians.
Another one of the top things to do in Milwaukee is visiting the Milwaukee County Zoo. What kid doesn't like a zoo? The Milwaukee County Zoo is top notch, and there is a zoo train that runs through the zoo and offers great views of the animals. The train makes a few stops along the way, so you can get off and explore the different exhibits.
ROAM THE MILWAUKEE ART MUSEUM
Wander through the Milwaukee Art Museum and take in some stunning art and architecture. The museum is home to over 30,000 works of art, spanning a range of cultures and historical periods. Here, you will see modern and antique art, as well as paintings, sculptures, and installations.
See if you can time your visit to be able to watch the wings open as they are being moved to create a sunscreen.
If you are looking for pieces of American decorative art, then you should visit the Chipstone Foundation Gallery. This gallery is home to one of the largest collections of American folk art in the country.
FIND SOMETHING LOCAL AT THE MILWAUKEE PUBLIC MARKET
When it comes to food, Milwaukeeans know good eats. The Milwaukee Public Market is the perfect place to start when looking for a bite. This indoor marketplace is home to vendors selling everything from local fruits and vegetables, to Wisconsin cheeses at West Allis Cheese Mart. There's also a seafood counter, a butcher, and a bakery.
This local market offers a whole world of Mediterranean, Asian and American dishes all under one roof, making it the perfect place to start your exploration of Milwaukee's food scene.
CATCH A BREWERS GAME
Of course, no trip to Milwaukee would be complete without watching a game on American Family Field, formerly known as Miller Park. One of the most popular things to do in Milwaukee is to catch a Brewers game. The Milwaukee Brewers are a professional baseball team that plays in the National League Central division. They've been around since 1970.
If you're visiting Milwaukee during baseball season, catch a game. It's a great way to experience the city's culture and atmosphere. Keep in mind, Wisconsinites take their tailgating seriously, so plan to eat in the parking lot before the game and make new friends.
TOUR CLOCK SHADOW CREAMERY
Wisconsin knows its cheese, and a tour of Clock Shadow Creamery in Milwaukee is a great way to learn more about the town's only urban cheese factory. During a tour here, you'll learn more about the history of cheese-making, and be able to sample fresh cheeses.
You can also buy some of the best artisanal cheeses here. Clock Shadow Creamery is one of the only places in the country that still makes cheese curds from scratch. Their unique flavor combinations will leave your taste buds begging for more.
SEE THE STAINED GLASS AT BASILICA OF ST JOSAPHAT
The Basilica of St. Josaphat is home to native Polish Catholics in Milwaukee, and is one of the most beautiful churches in the area. The church was built to honor Saint Josaphat, a Polish-born bishop in the 17th century.
The church is open to the public for Mass and Adoration, but you can also take a tour of the church to see the stunning architecture and stained-glass windows.
GET YOUR TICKET TO SUMMERFEST
Milwaukee's annual music festival, Summerfest, is one of the largest music festivals in the world and takes place on the shores of Lake Michigan. The 11-day festival features over 800 bands on 11 stages, making it easy to find your new favorite artist. With a wide variety of genres represented, there is something for everyone at Summerfest.
In addition to live music, Summerfest also hosts a Midway carnival full of rides and games, and a variety of food vendors to keep you fueled up for a day of fun in the sun. Don't miss out on this Milwaukee tradition!
SAMPLE THE SPIRITS AT GREAT LAKES DISTILLERY
Great Lakes Distillery is one of Milwaukee's most popular tourist destinations. The distillery offers tours, tastings, and a gift shop. The tour includes a short film about the history of the distillery, a tour of the facility, and a tasting of four spirits.
The Great Lakes Distillery is located in the former Pabst Brewery complex on Milwaukee's east side. The distillery uses local ingredients to produce small batch spirits. The spirits are distilled in copper pot stills and aged in oak barrels.
Great Lakes Distillery is a great option if you are looking for things to do in Milwaukee. The distillery offers a unique experience that allows you to sample some of Milwaukee's best spirits.
MORE INFORMATION FOR YOUR TRIP TO WISCONSIN
WHERE TO STAY IN MILWAUKEE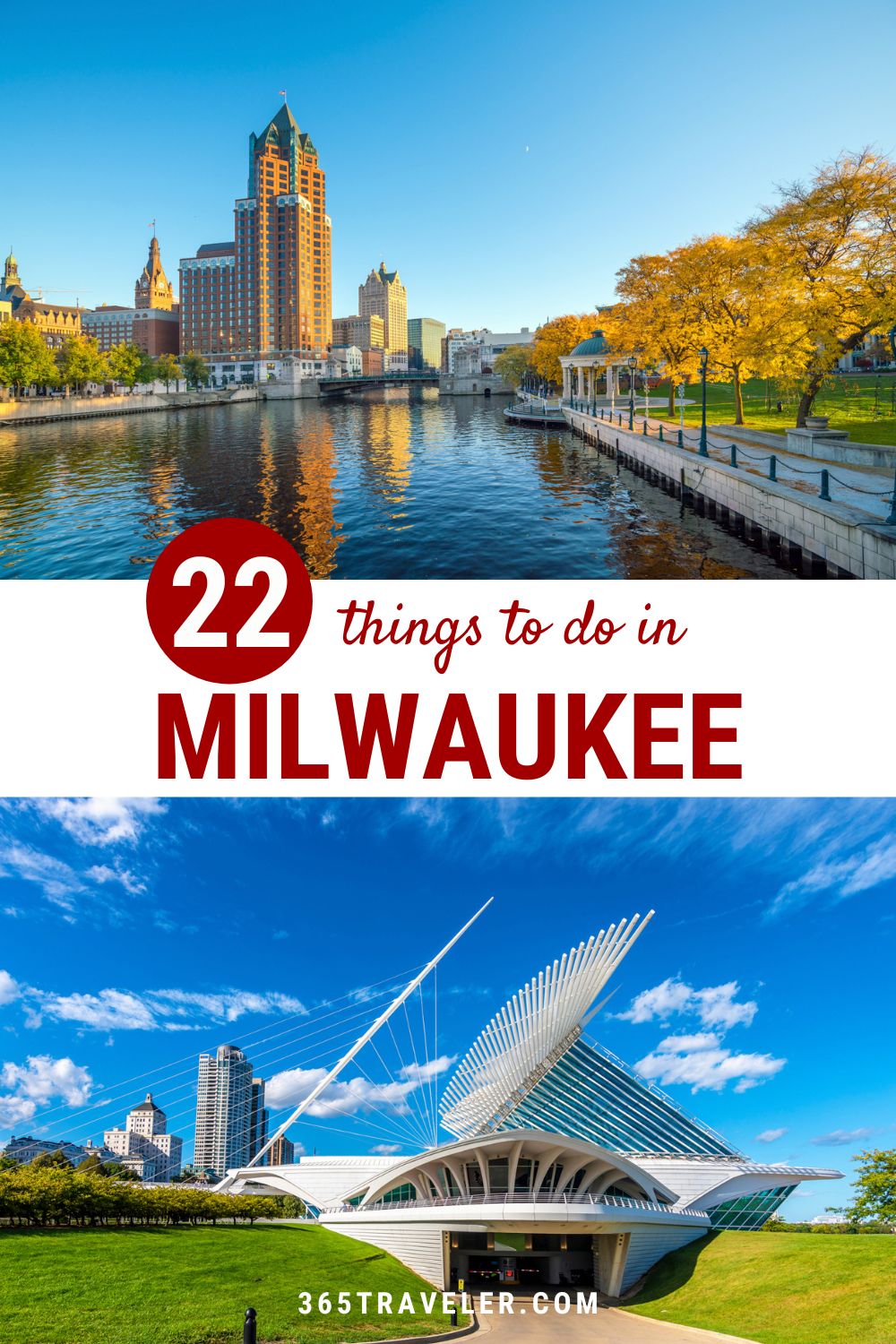 Follow us here: Facebook | Twitter | Instagram | Pinterest | YouTube | MSN | TripAdvisor | Flipboard
All articles belong to 365 Atlanta Family LLC, and all photos belong to us as well, unless otherwise noted. It's all copyrighted. Please don't repost anything elsewhere without asking me first. All rights reserved. This site uses cookies to enhance your experience.
We make no guarantees of any price listed on our site. We are not responsible for content on external web sites linked from ours, including linked resources, an external blog post, any partner site, hotel property sites, or affiliate sites. We only write about places we love in an attempt to help you in your adventures, but we can't guarantee you will love them, too.
Posts may contain affiliate links at no cost to you. Several of our trips are also compensated by the respective tourism boards for the city or state we are visiting. This never impacts how we share the destination with you – opinions are always our own and we pride ourselves on that. We do not sell links or accept unsolicited guest posts under any circumstances. Don't even ask.
United States Copyright, 365 Atlanta Family, LLC
View our Privacy Policy | Subscribe to our Newsletter | Contact Site Owner | View Terms & Conditions | About Us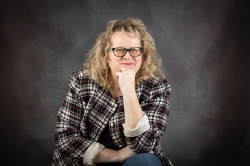 Latest posts by Dannelle Gay, Contributing Writer
(see all)