If you love water parks, you'll want to head to the Waterpark Capital of the World — Wisconsin Dells! And if you're looking for water park fun year-round, an indoor water park is the way to go.
Wisconsin Dells, Wisconsin has more water parks per capita than anywhere else in the United States. In fact, the first indoor water parks were built in Wisconsin Dells, making it easy to enjoy slipping and sliding down water slides, even in the snowy winter months.
Today, Wisconsin Dells is home to the largest water parks in the United States. Whether you're looking for lazy rivers and hot tubs, or thrill rides and body slides, Wisconsin Dells is sure to have it.
Here are 6 of the best indoor water parks Wisconsin Dells knows your family will love!
GREAT WOLF LODGE
As they say at Great Wolf Lodge, come as a family and leave as a pack. Located at 1400 Great Wolf Drive in Baraboo, WI, the Great Wolf Lodge is part of North America's biggest chain of indoor water parks.
The several pools, water slides, and play areas will entertain every pack member here from morning to evening.
The lodge also has a 93,000 square foot warming pool called South Hot Springs, perfect for those chilly days or for tiny tots who need to warm up before taking the plunge into the main pool. This is a real treat, since there can be snow up to eight months of the year in Wisconsin!
This indoor water park offers food options, a wine-down service for adults, and kid-friendly activities, all under one roof. You can enjoy quality time with your family floating down the lazy river, catching a wave in the Slap Tail Pond, or exploring Fort Mackenzie's water fort treehouse.
The family entertainment at Great Wolf Lodge goes beyond the water park. Make your family's leisure time into an expedition at Oliver's Co., where you can begin a rock collection. Or stop by Northern Lights Arcade for some enormous wins. And don't forget about their proprietary magical interactive adventure game, MagiQuest! This hit attraction challenges players to overcome the mysterious darkness and is sure to be a favorite with kids of all ages.
Ropes courses, miniature golf, and other thrilling attractions can be found at Great Wolf Lodge as well. When you're ready to take a break from all the fun, you can retire to one of their lovely premium or themed resort suites.
Details: Check price and availability
CHULA VISTA RESORT
Make a splash on your next family vacation at Chula Vista Resort, the most family-centered resort in the Wisconsin Dells. It's the perfect place to enjoy all the thrills of a water park, without having to worry about the weather outside.
Chula Vista Resort features water parks, a luxurious spa, one of America's top 10 chophouses, and an 18-hole golf course.
In addition, this resort features an 80,000 square foot multi-level, multi-slide park with 26 waterslides that run 1.5 miles end to end and serene river vistas giving guests the best of both worlds. The water park as a whole is designed to replicate the Mayan Ruins. There are cabanas around the pool, an arcade, and a lazy river with tubes for people who want to float.
The indoor park's attractions include the world's fastest and tallest indoor water coaster, the Fly'n Mayan, a 1,000-gallon tipping bucket perched atop the Mount Montezuma jungle water play structure, and an unending action river.
The resort features a wave pool, a kiddie river that is six inches deep, and a sports pool. The Cyclone, the resort's newest outdoor slide, is 268-feet-long and 48-feet-high. It's the tallest ride in North America and is an enclosed water slide.
In addition, Lost Rios indoor water park includes two kiddie water play zones, a hot tub, and a pool for water activities. Chula Vista Resort is the place to be for waterpark fun.
Details: Check price and availability
KALAHARI RESORT
Who says you must go to the beach to enjoy the water or cool off this summer? You only need to head to the Kalahari Resort, where you can experience 223,000 square feet of wild, wet fun!
This family-owned resort is America's Biggest Indoor Water Park, with 125,000 sq. ft. of space. So you can make a splash the size of Texas in their incredible indoor water park.
And that's just the beginning! This resort is jam-packed with family-friendly activities, including a wave pool, 30 water slides, private cabanas, a waterfall, 20 pools and whirlpools, and a kiddie pool area.
Or, if you're looking for a more thrilling experience, The Elephant's Trunk, a timeless attraction not to be missed, takes you on a 270-foot experience with its bending and meandering tandem tube slide. Want to test your surfing skills? The FlowRider is perfect for you! On this 5-foot wave simulator, you may practice bodyboarding or surfing — ideal for the confident!
Guests can also unwind in the 920-foot lazy/torrent river, the perfect tranquilizer after the excitement of the water slide.
When hunger pangs strike, there's no need to leave the Kalihari property to eat. There are many food options within the water park, including craft adult beverages, pizza, gourmet burgers, beer, sandwiches, salads, and other quick meals for everyone.
For a little waterpark break, try the Wisconsin Brew Pub! You can't go wrong with crazy shakes and everything from cheese curds with smoked ketchup to juicy burgers.
The best part of the Kalihari? If you stay there, your stay includes access to the water park, but you could also just get a day pass for all the fun.
Kalihari is near other attractions as well, such as Tom Foolery's Adventure Park.
WILDERNESS RESORT
Want to escape the cold this winter? Then pack your bags and head to Wilderness Resort in Wisconsin Dells! This vast holiday destination is home to four indoor water parks, totaling more than 12 football fields of water fun. Plus, there are plenty of other activities to keep you entertained.
The resort is home to outstanding housing options, including 444 hotel rooms, 35 cabins, 40 vacation villas, and 76 frontier condominiums. Guests will also find various dining options and amenities across the resort's 600 acres.
And that's just for starters! Regarding indoor water parks, Wilderness Resort in the Dells is in a class all its own. The Wilderness spreads its water attractions among four different parks, in contrast to most indoor water park resorts, which have a single core park. The two main parks are Wild West and Wild Water Dome, which contains a transparent roof letting in light from the outside.
Home to America's largest indoor wave pool, there's plenty of room for everyone to make a splash. In addition to the massive pool, there's a variety of water slides to send you reeling around every bend.
You'll find a lazy river is the centerpiece of the resort's original Klondike Kavern water park. The river encircles Gold Mine Mountain, an interactive play structure with a tipping bucket, and extends outside the enormous building.
Cubby's Cove Park is geared toward children, with its smaller slides and kid-friendly pool toys.
Adults will have plenty of fun here too. The Wilderness' indoor-to-outdoor hot tubs are one of its best attractions. Buy a beer from the snack bar and enjoy it while relaxing in the spa and watching the day's sporting events on the overhead screens.
If mini golf is your style, the resort offers the Wild Abyss indoor course and Lost World Jurassic outdoor course.
MT OLYMPUS WATER PARK & THEME PARK RESORT
The Greek mythology-themed Mt. Olympus Water and Theme Park Resort offers both indoor and outdoor water parks and theme parks, so there is truly something for everyone. The parks here feature indoor and outdoor water slides, five roller coasters, wave pools, lazy rivers, water play areas for kids, and America's first rotating water slide!
The indoor water park here is open during the winter and spring, and features water slides, a body slide, a lazy river, swimming pools, warm whirlpools, and water play structures for kids. The newest addition to the water slide family here is Medusa's Slidewheel. Open year-round, this is America's first rotating water slide, and it combines the movement of a Ferris wheel with the excitement of a water slide. It is massive, and something you have to see to believe!
The outdoor waterpark features a family raft ride, a fast (but lazy!) river, racing slides, huge wave pools, a water fortress for all ages, plenty of swimming areas, and more. The outdoor water park is open in the summer months.
In the summer, you'll also find their outdoor theme park, filled with roller coasters, thrill rides, amazing go-kart tracks, kid-friendly carnival rides, and more. During the winter and spring, the indoor theme park opens up, and you can enjoy fun carnival rides, a game called soccer pool, mini-golf, rock climbing, bumper cars, and more.
Mt. Olympus is truly one of the best indoor water parks Wisconsin Dells has to offer!
Details: Check price and availability
ATLANTIS FAMILY WATERPARK HOTEL
Are you in search of a fun and budget-friendly getaway? Atlantis Family Waterpark Hotel is the perfect spot! The hotel has indoor and outdoor pools with slides, fountains, water basketball courts, and splash zones. The waterparks here are geared toward kids 11 and under, so you'll find plenty of toddler slides, and spray and play water features.
The kids will enjoy the new bunk bed suites. A mini-fridge and microwave are available in each room, and there is also an arcade, restaurant, and gift shop on site.
The waterparks are open year-round, and a stay here includes free passes to Knucklehead Adventure Park. At Atlantis Family Water Park, you can easily walk to nearby attractions like Noah's Ark, Big Foot Zip Line, Grateful Shed Truckyard, and more.
Details: Check price and availability
MORE INFORMATION FOR YOUR TRIP TO WISCONSIN
Follow us here: Facebook | Twitter | Instagram | Pinterest | YouTube | MSN | TripAdvisor | Flipboard
All articles belong to 365 Atlanta Family LLC, and all photos belong to us as well, unless otherwise noted. It's all copyrighted. Please don't repost anything elsewhere without asking me first. All rights reserved. This site uses cookies to enhance your experience.
We make no guarantees of any price listed on our site. We are not responsible for content on external web sites linked from ours, including linked resources, an external blog post, any partner site, hotel property sites, or affiliate sites. We only write about places we love in an attempt to help you in your adventures, but we can't guarantee you will love them, too.
Posts may contain affiliate links at no cost to you. Several of our trips are also compensated by the respective tourism boards for the city or state we are visiting. This never impacts how we share the destination with you – opinions are always our own and we pride ourselves on that. We do not sell links or accept unsolicited guest posts under any circumstances. Don't even ask.
United States Copyright, 365 Atlanta Family, LLC
View our Privacy Policy | Subscribe to our Newsletter | Contact Site Owner | View Terms & Conditions | About Us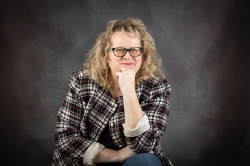 Latest posts by Dannelle Gay, Contributing Writer
(see all)